We had plans to do Seven Gables, but unsure how our new puppy would do, we decided on a remote lake named Rockbound. On the edge of Ansel Adams Wilderness and YNP, this area is not well traveled and we felt like we were the last people on Earth. Except for all those airplanes, but then again is an airplane actually on Earth?
My best friends and me entering my favorite Wilderness.
Granite Creek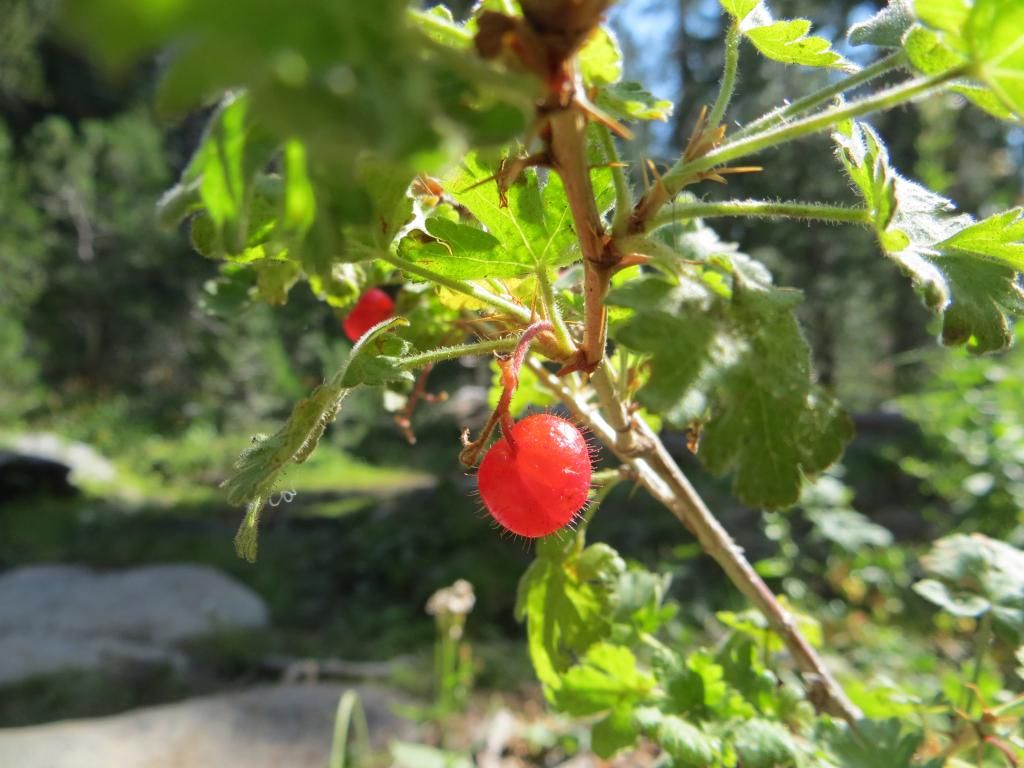 The Gooseberries are small this year.
Chetwood Cabin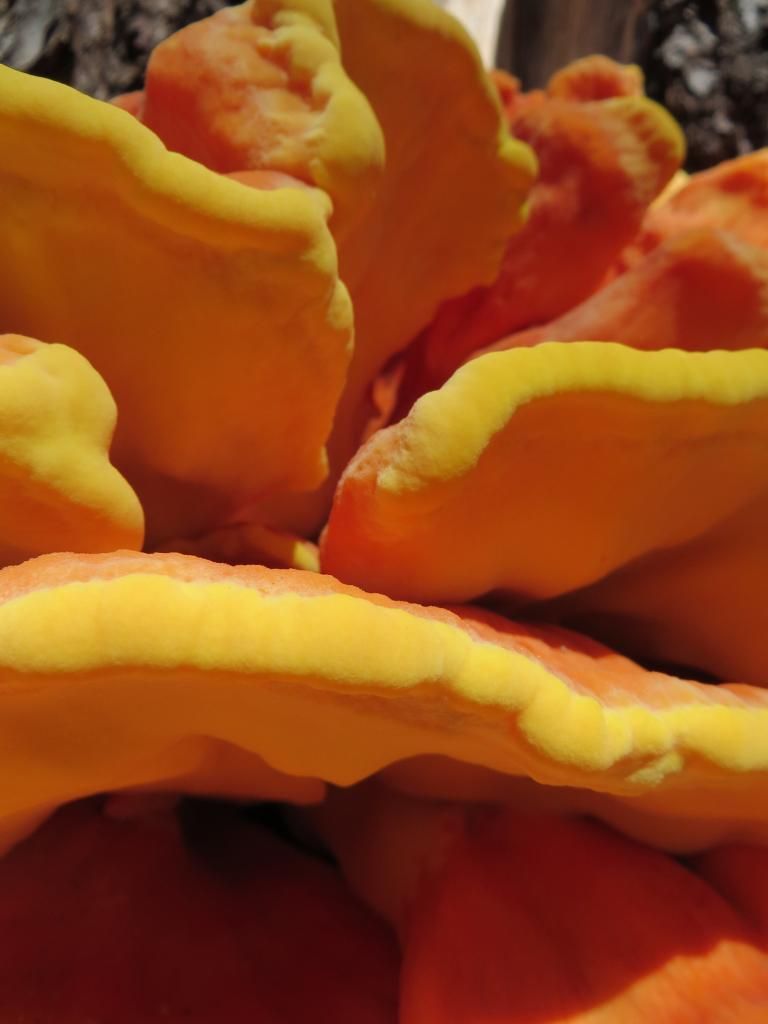 Fungus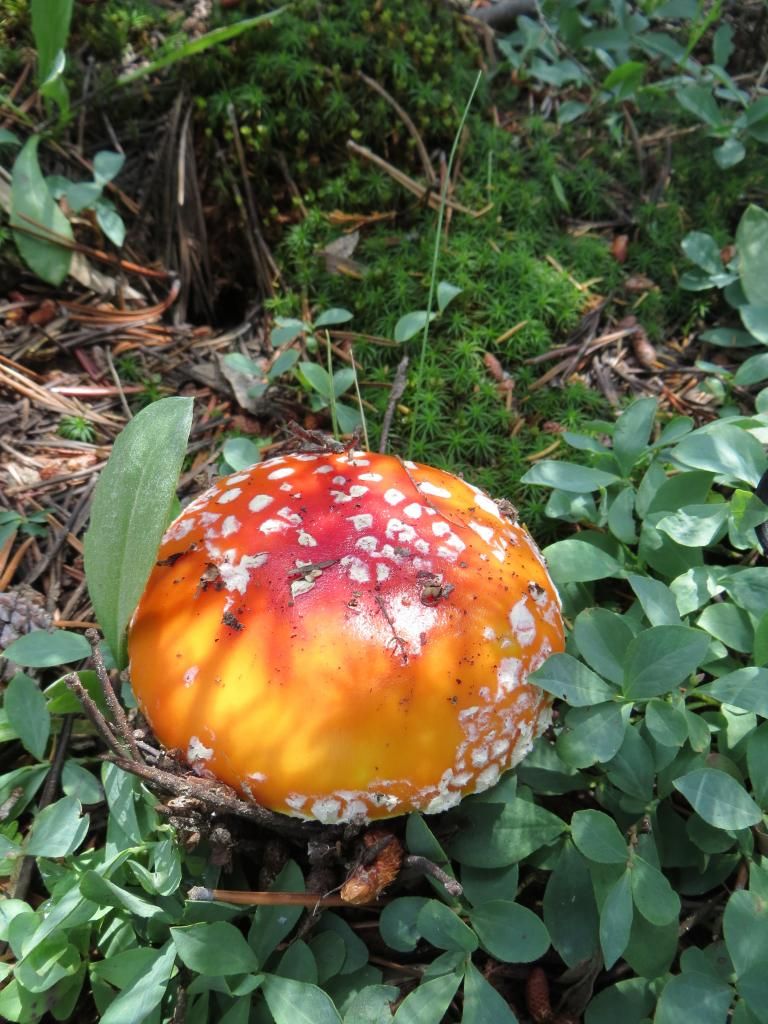 More Fungus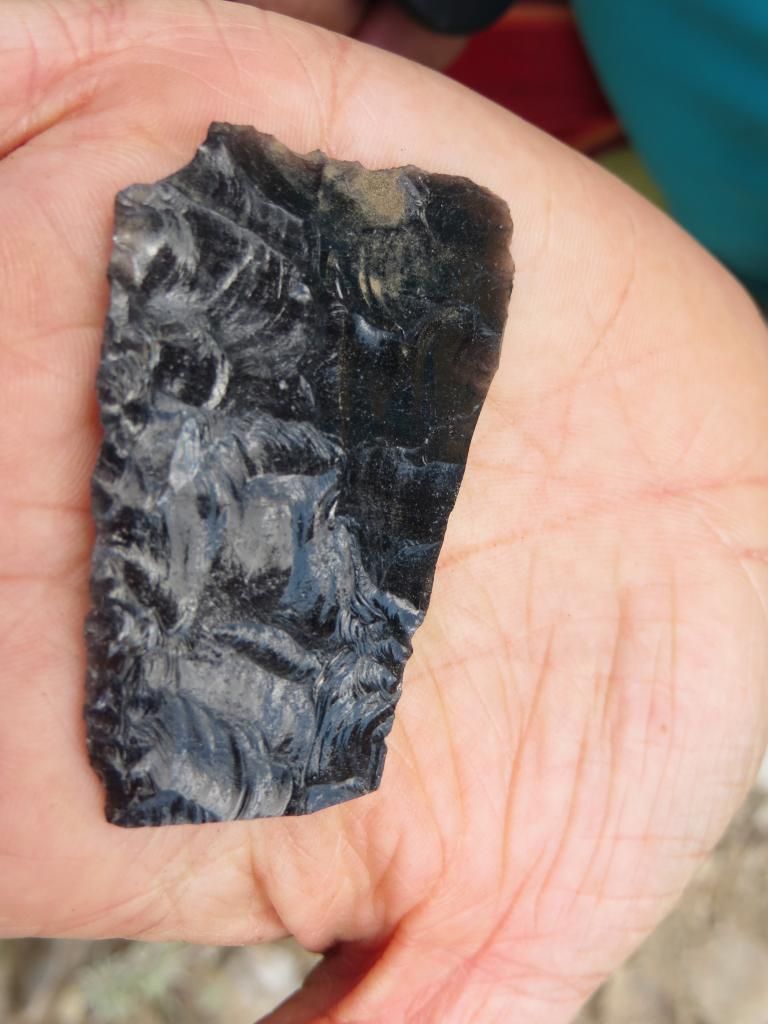 Mindy found her first partial arrow/spearhead.
Potential for coolest bouldering pic ever.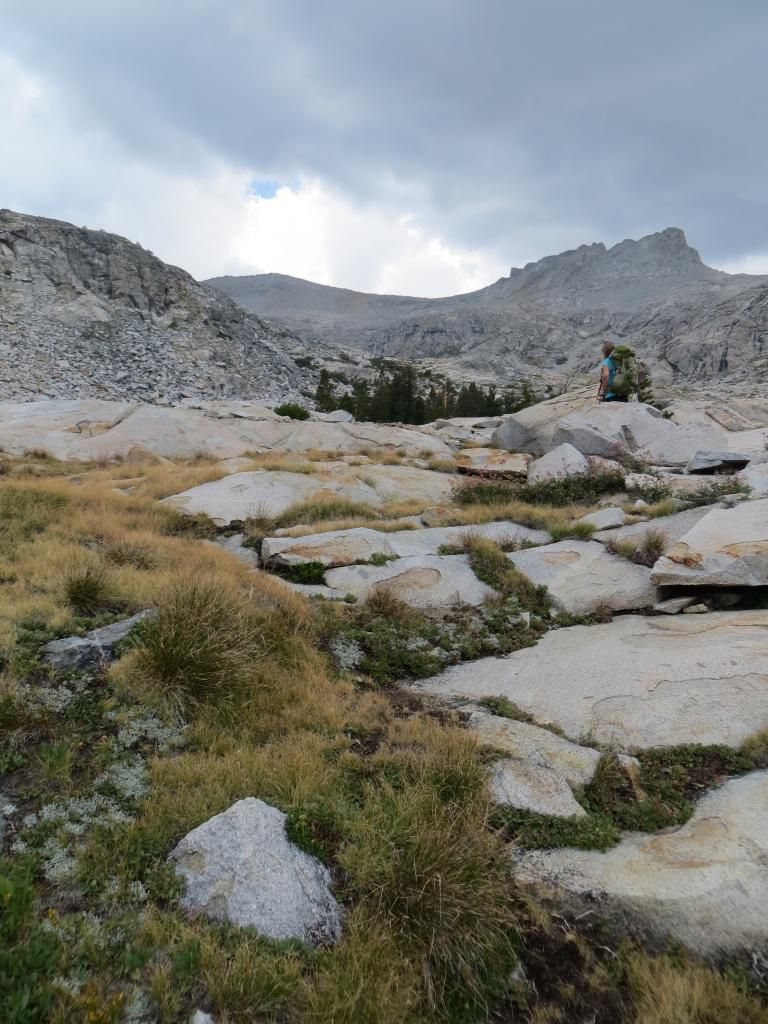 Getting close, but each step feeling far.
11.5 miles in 6h40m. Not an easy trail, but well worth it.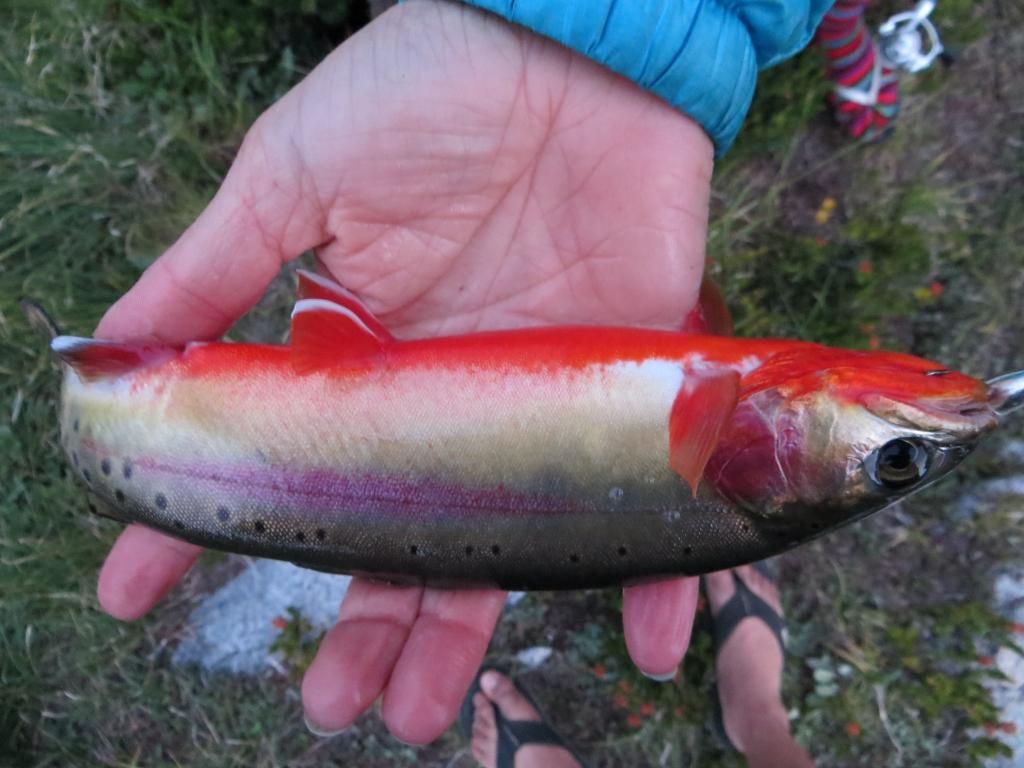 Golden Hybrids
Day 2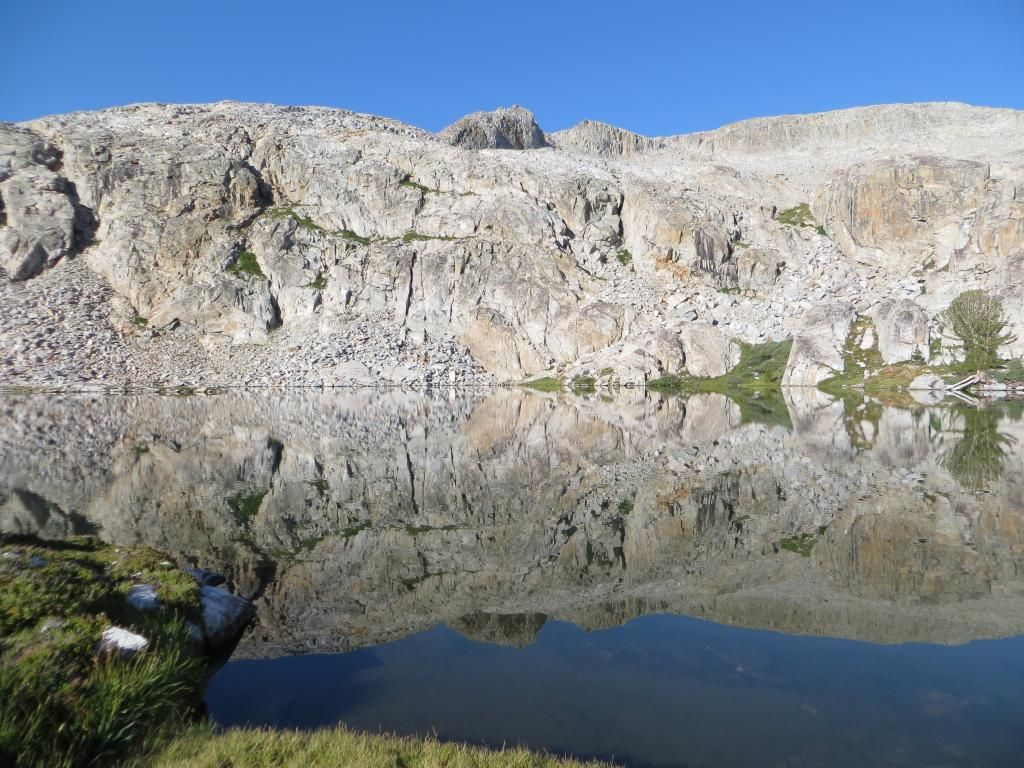 Rockbound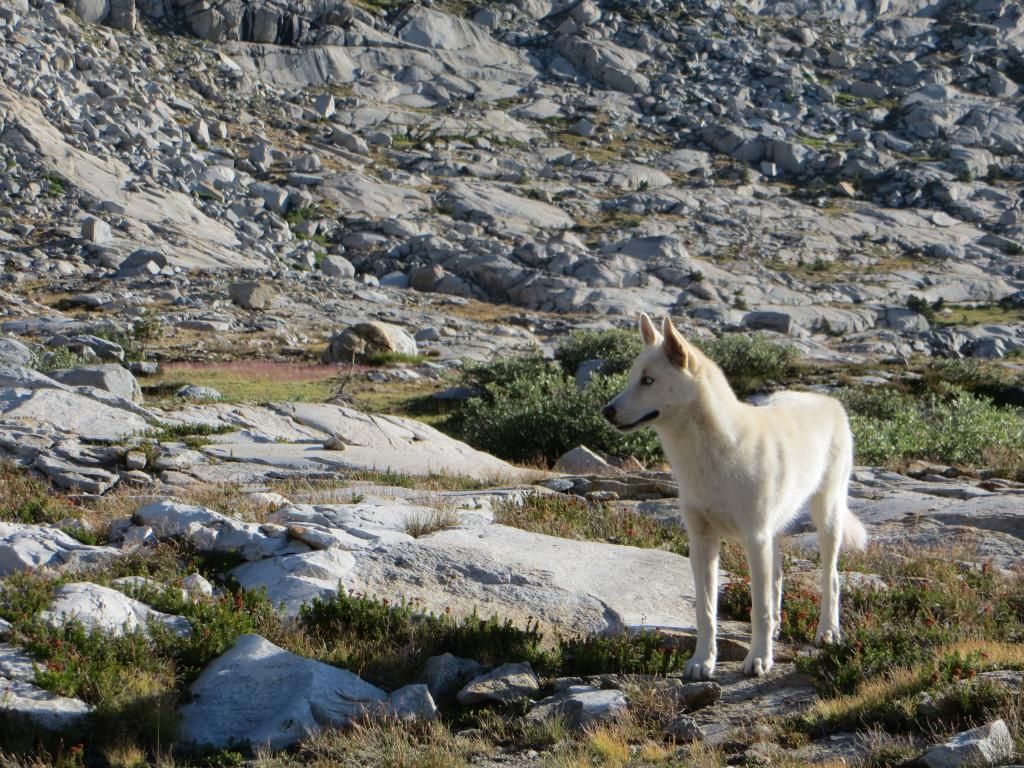 Blanc Dahlia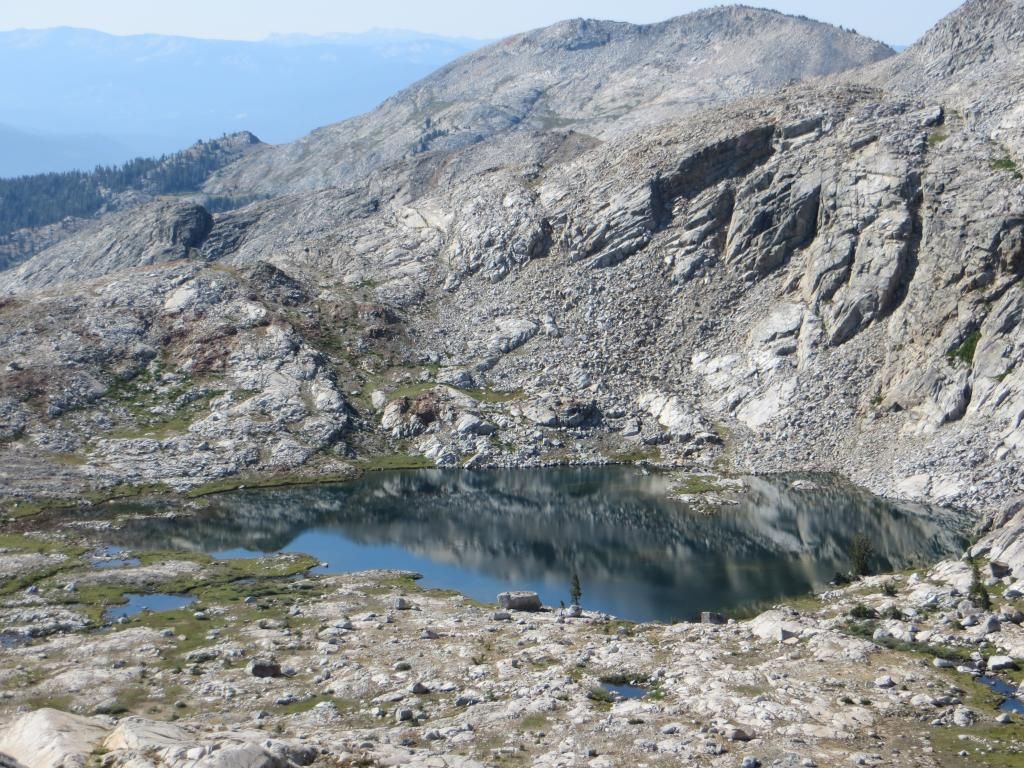 Rockbound
Blue Lake. Foerester Peak on the left and we thought the right peak looked cool, so gave it a go.
Top of Bench Canyon
We did this route almost a year ago exactly. Ritter's western slope is Class 2, but this year had significantly less snow than last year and last year didn't have much either.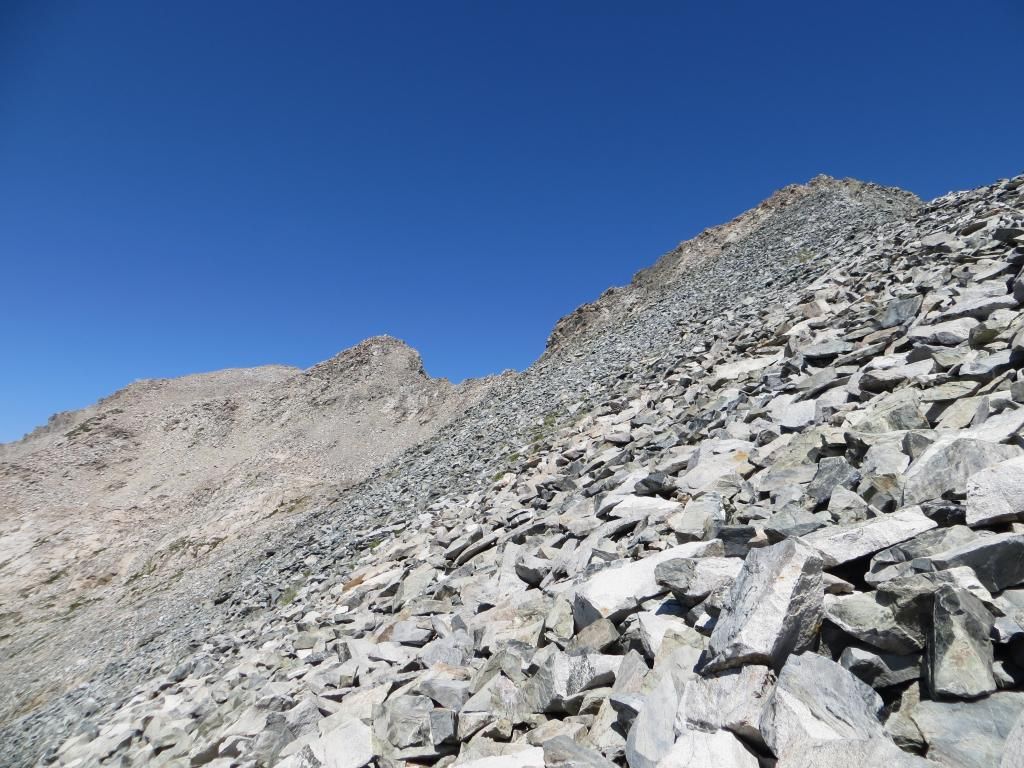 Who would have guessed some talus?
From here the talus was getting steeper and our puppy wasn't having fun. Mindy said she would wait and let me continue.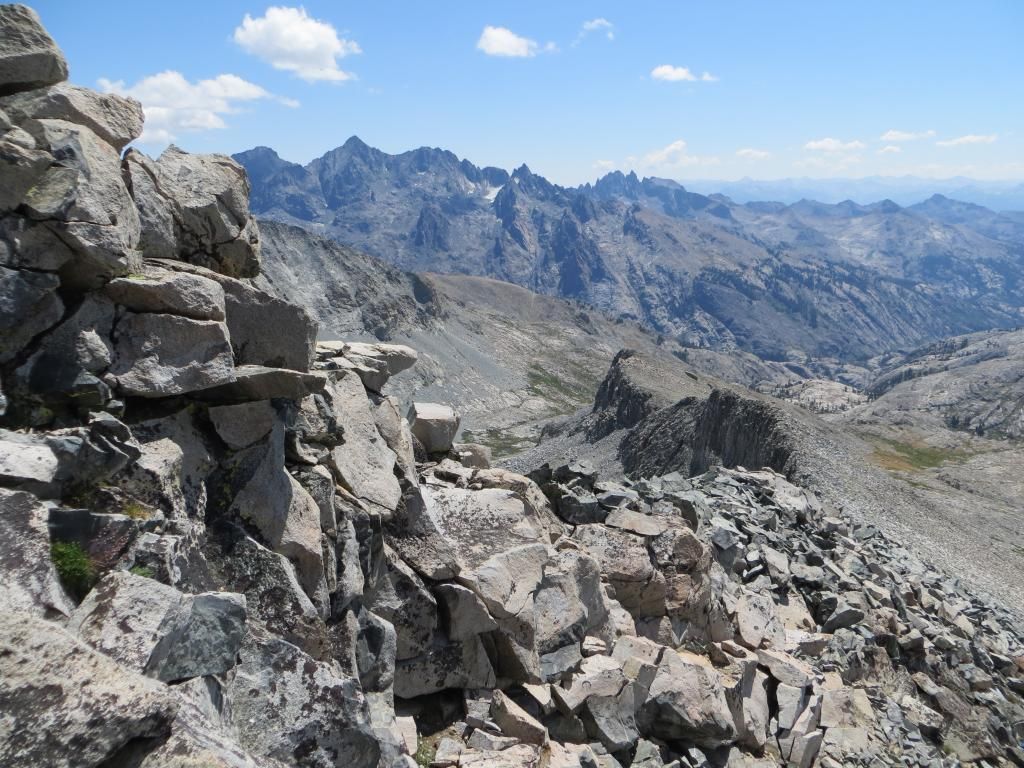 Mount Lyell on left, Rodgers Peak middle, and Electra Peak on right. Add them to the list.
Mount Ansel Adams is the next closest peak and I had originally thought I was on it.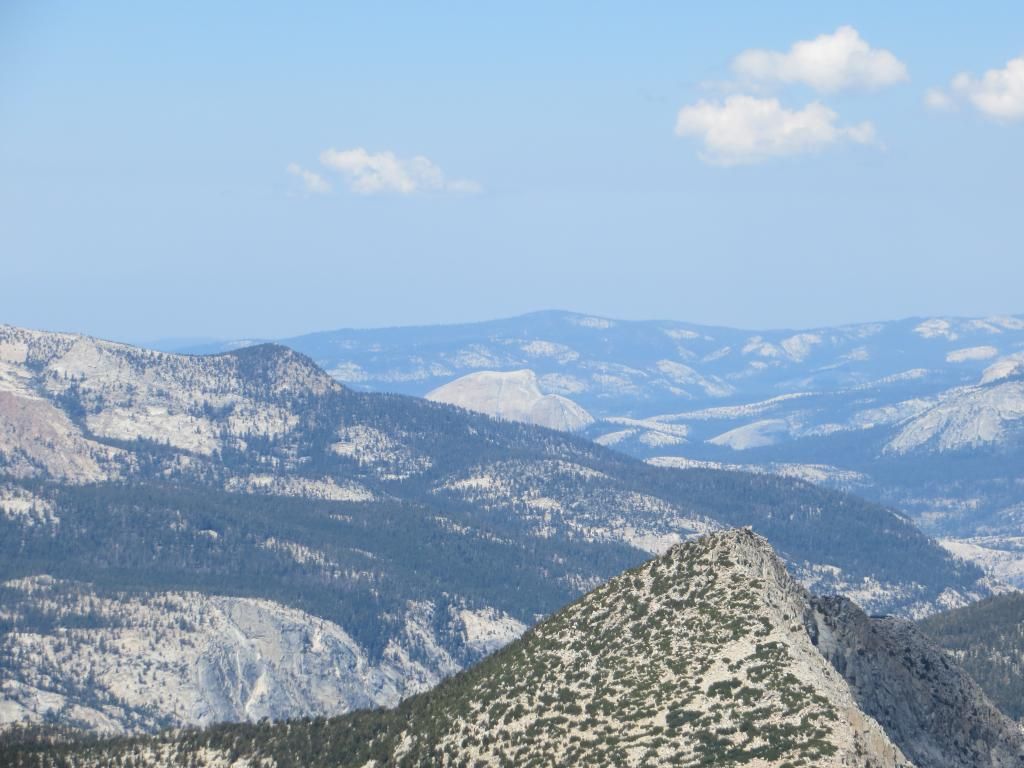 Star King to the West.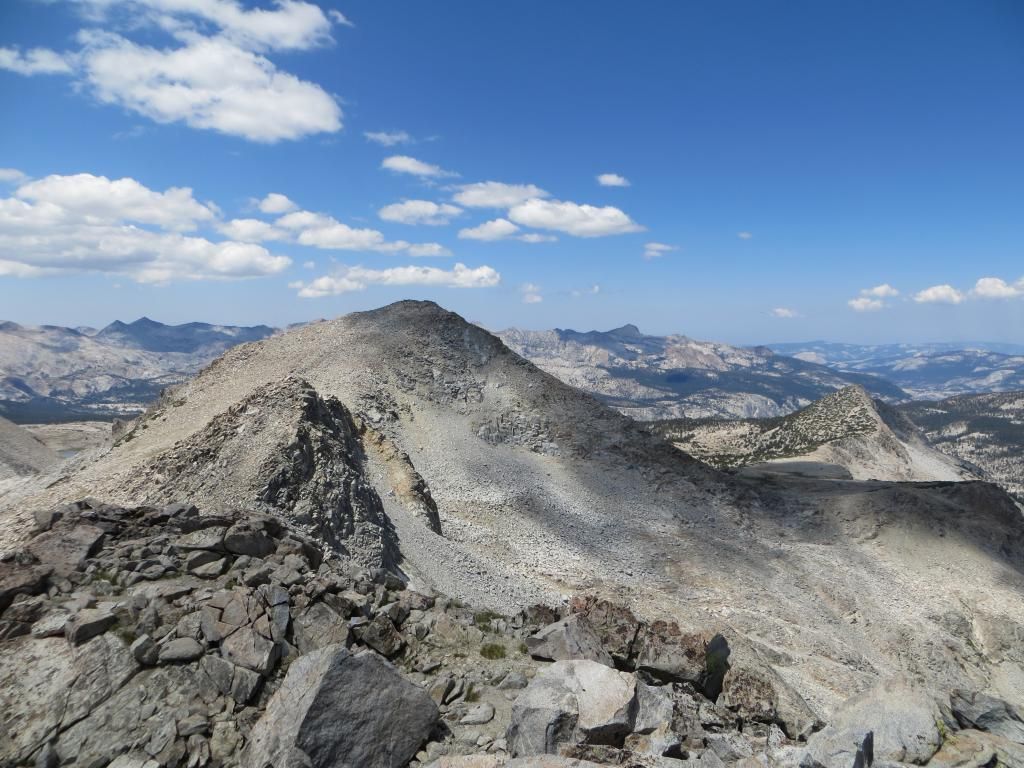 Foerster Peak. If we didnt have the pup, this would have been a cool traverse.
Smoke buries Shuteye to the South.
Next time bring a pen or pencil. One ascent last year, three in 2012, and one in 2009. First entry was from 1989.
Lyell Fork of the Mouse's River.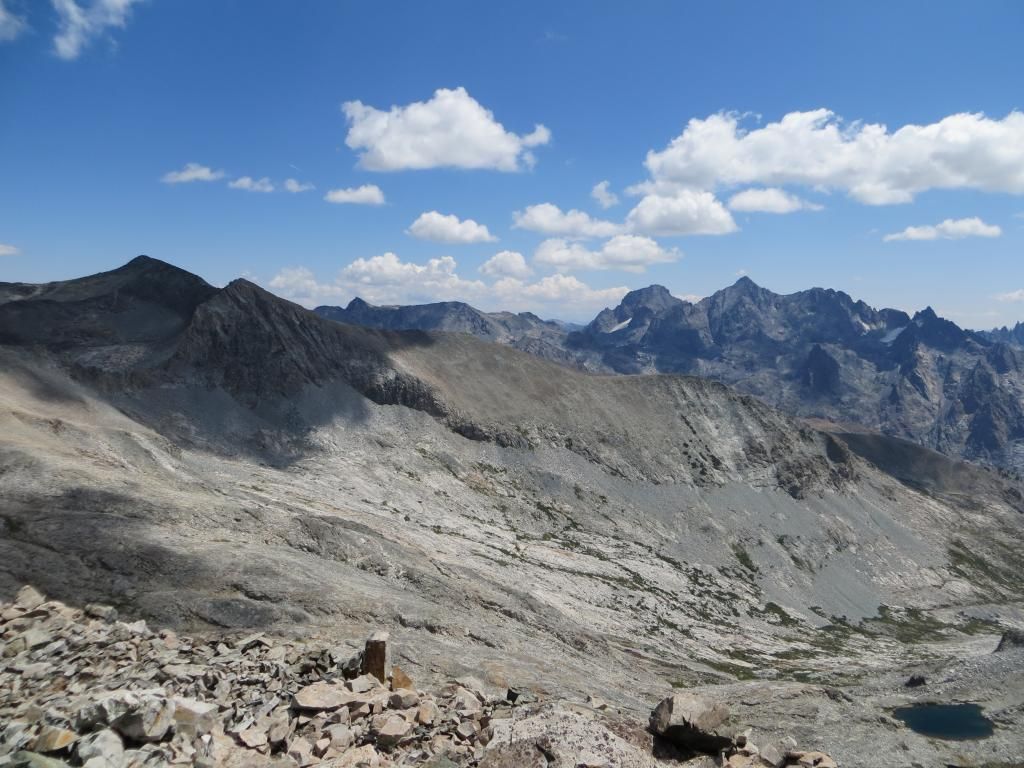 Hello old friend.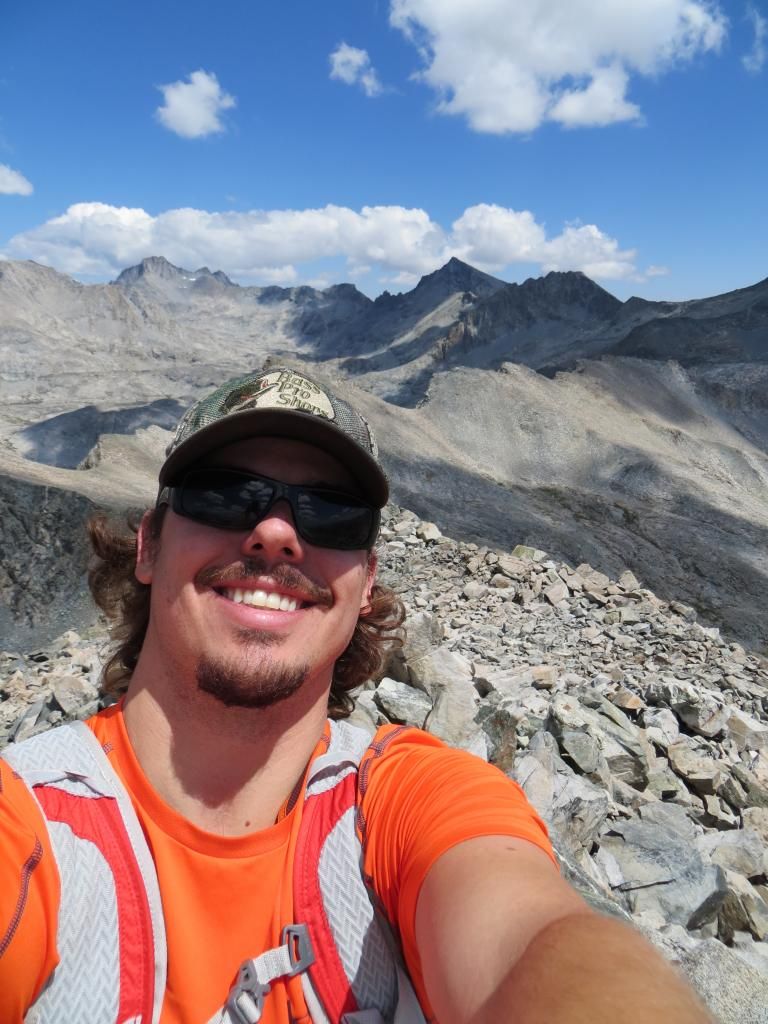 Summit Selfie. Though I did do some climbing to the summit, this is definitely a cool Class 2 route.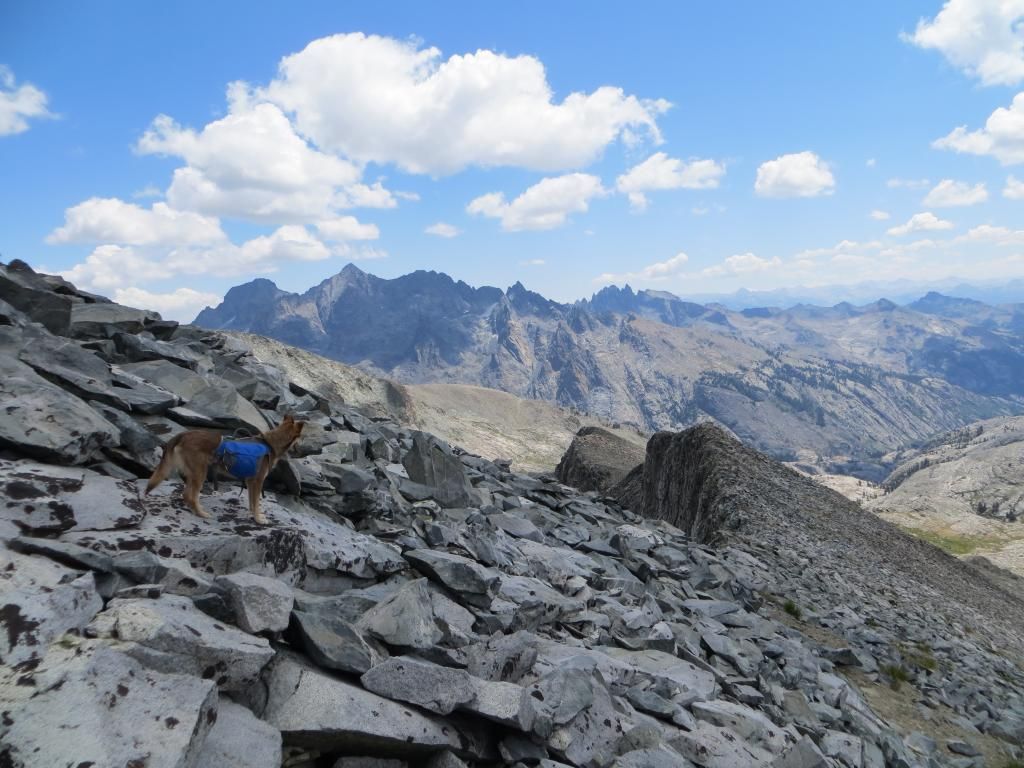 Adu laughs at the pup. She is a mountain goat at heart.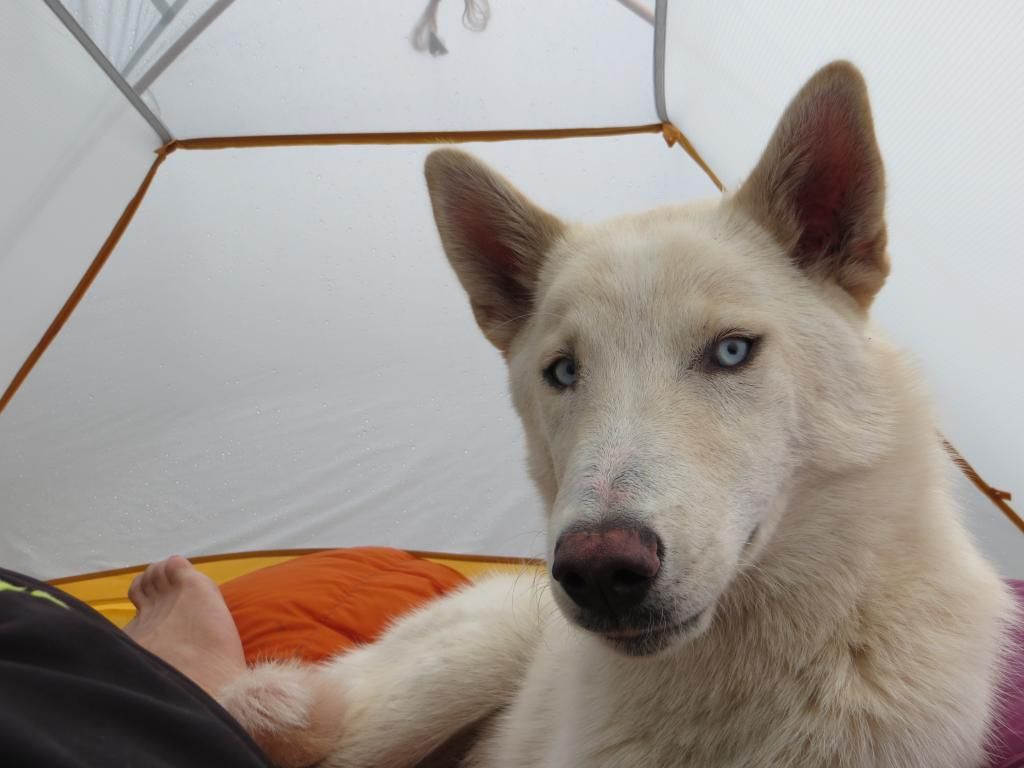 Two hours of rain, hail, and lightning, but Thor showed mercy on us.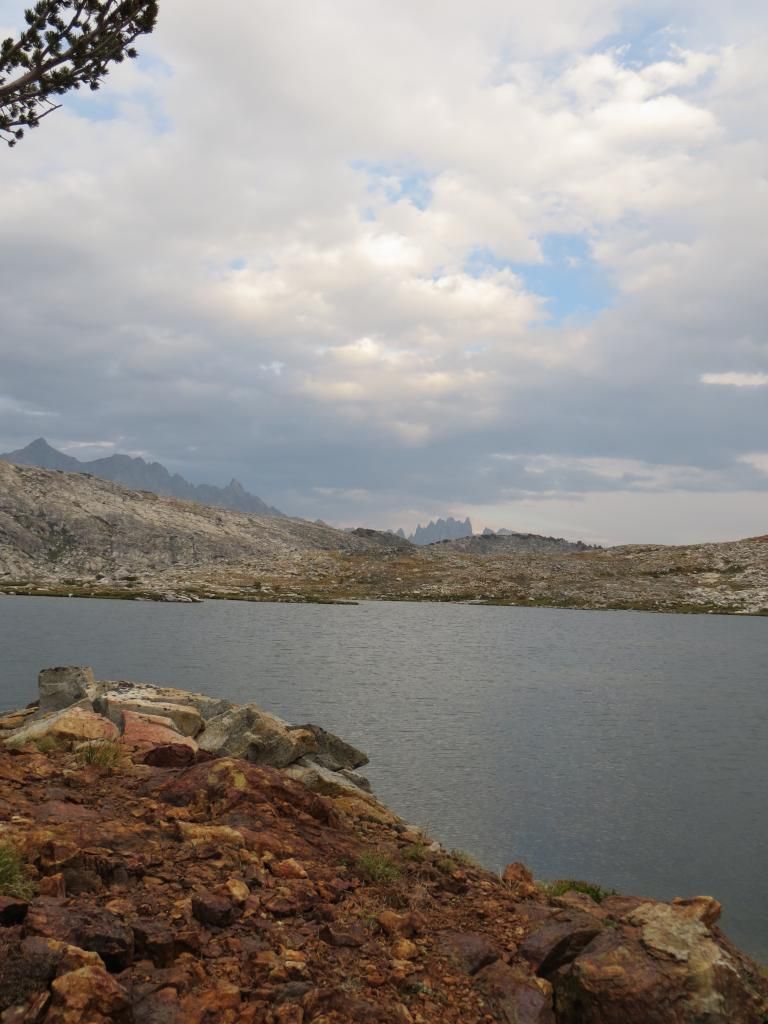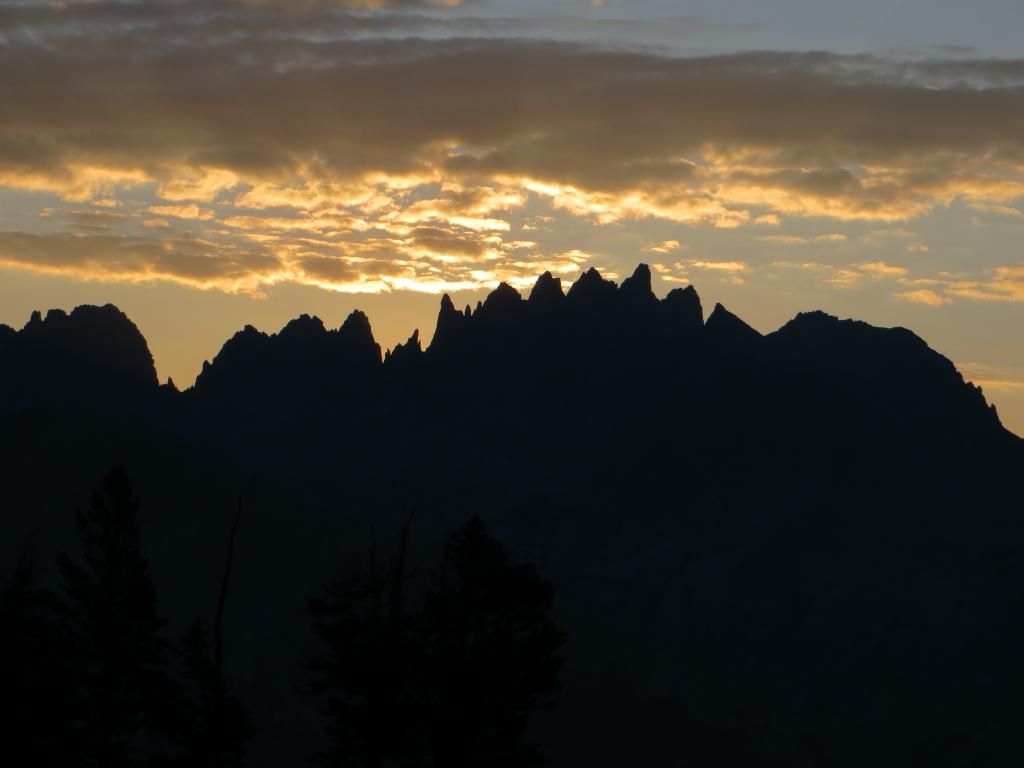 Till next time.