I went to High School with Kenny's younger son, Charlie and have been good friends with both of them ever since. Kenny was the one who got a lot of us into climbing. I still remember the first day sometime in 2001, at Trapper Dome of Courtright. Kenny led the climbs and we top roped. I can still hear Kenny's voice yelling up to me at the anchor "Now lean back!" To me this was just nonsense. Why the f*#k would I lean back when I just fought my way up this thing, over gripping to stay on the rock? Now I let go? I'd say when I got back to the ground and not till then, I was hooked.
Over the years I've shared many ropes, boulder sessions, beers, and good laughs with Kenny. We call him "The Legend" because of his climbing accomplishments and more so, because of his unique character. You look at the Guidebook for Kerchoff and Mr. Rose is on nearly every FA, some yet to see a second.
This story is about a new route Kenny Rose, Brandon McLemore, and myself did in the winter of 2013. Red Blooded American Male, 5.10B, A2.
Now I gave the little intro about learning the ropes with Kenny, because this was my first aid experience ever. I was back to noobville and though wasn't scared of the exposure, I didn't know the system.
Day 1
After the steep approach with full value packs we were ready to head up, planning on breaking away from the first pitch of another one of Kenny's routes(will edit in the name) and into new territory.
Brandon McLemore is one of the coolest people I've ever met. He was there that day in Courtright and some of my best days climbing he has been a constant character. Mac is "I'm f*#king,.... Down for whatever." This is his attitude in most things and what better attribute for a climbing partner?
Mac leading the first pitch.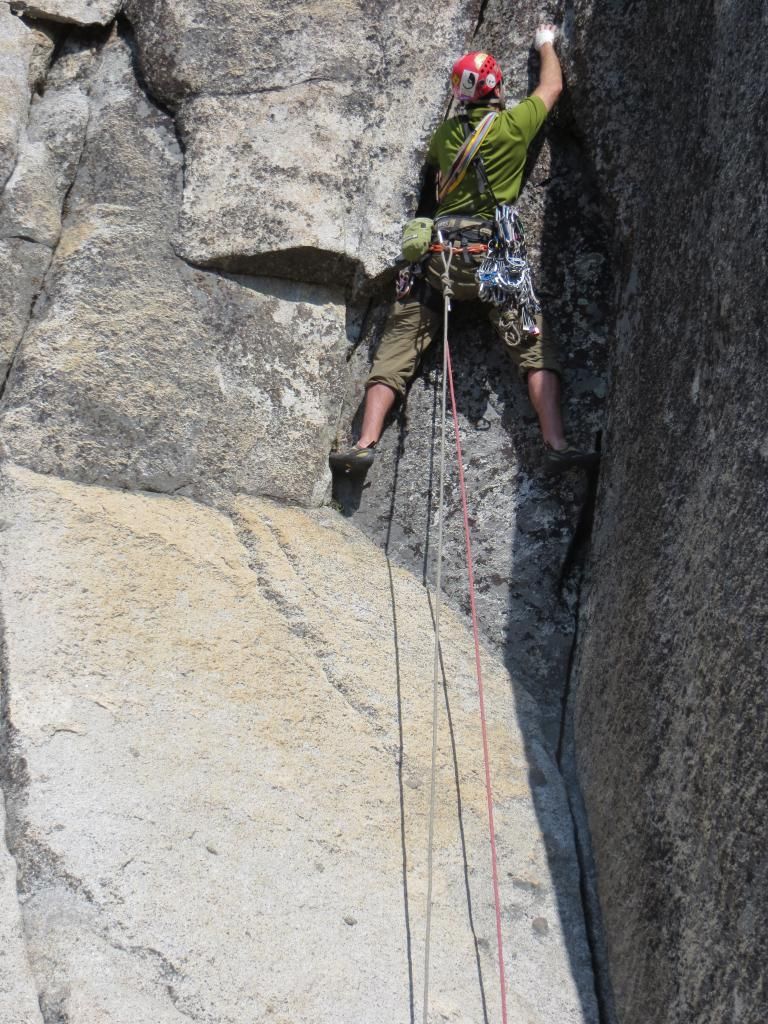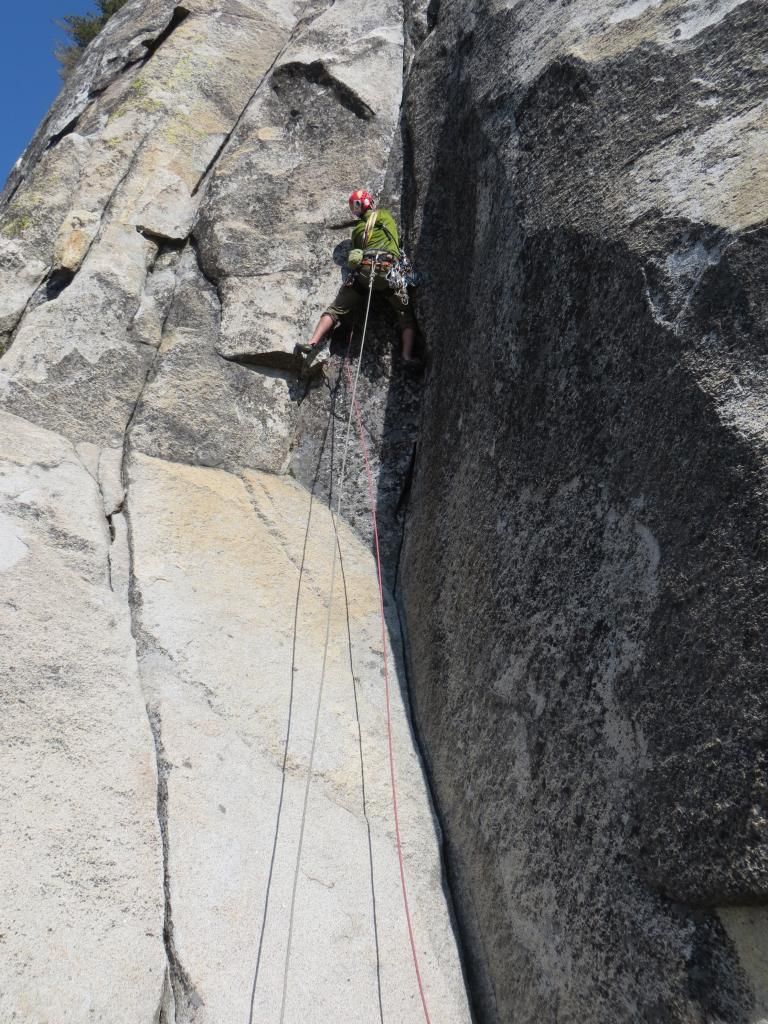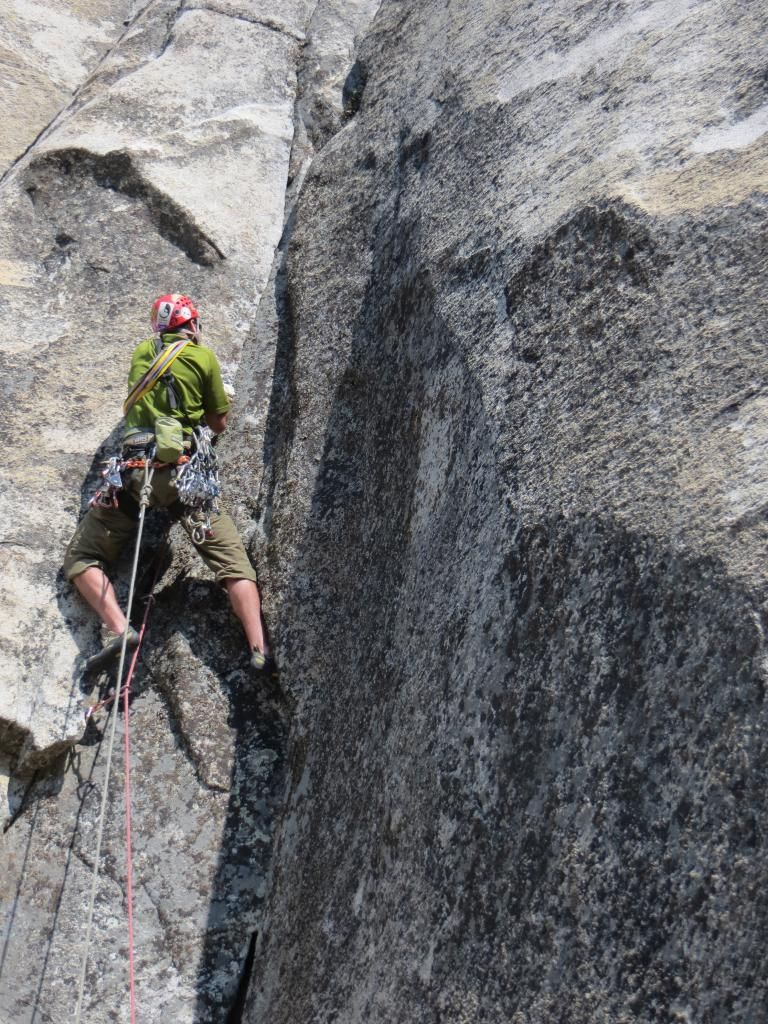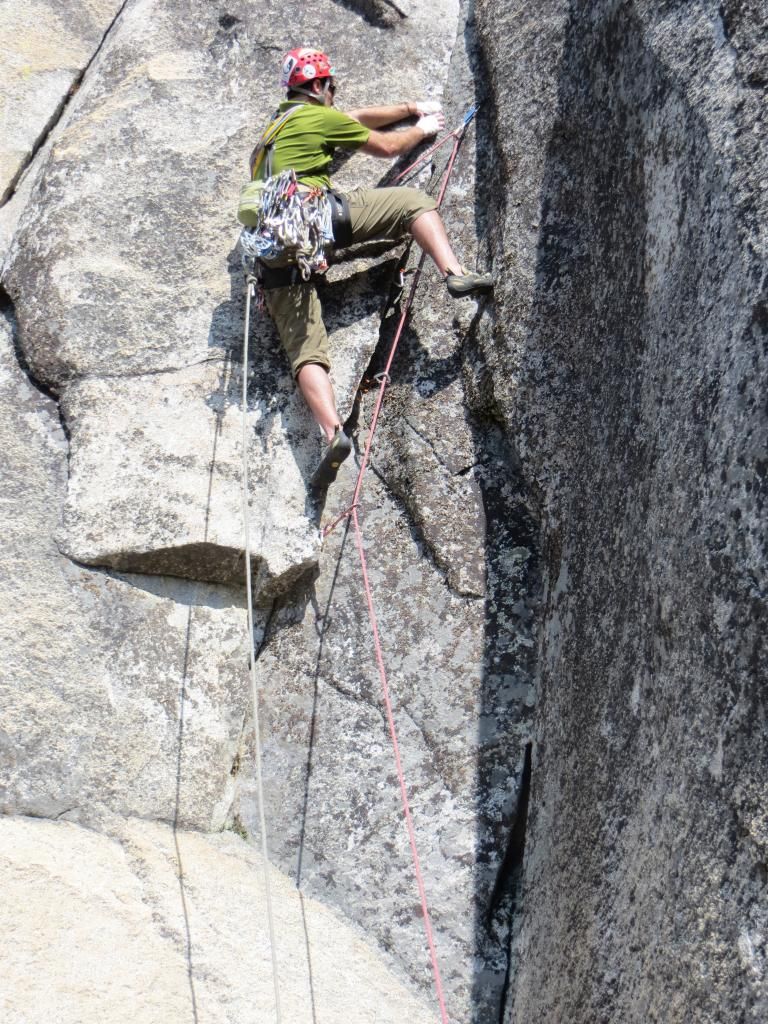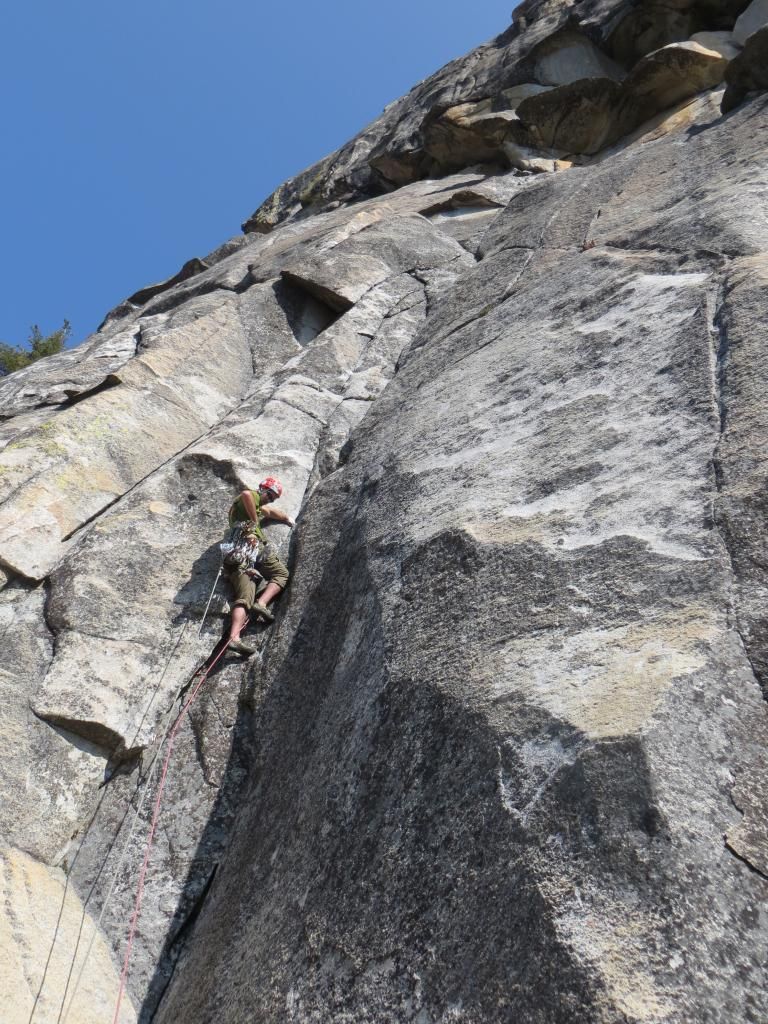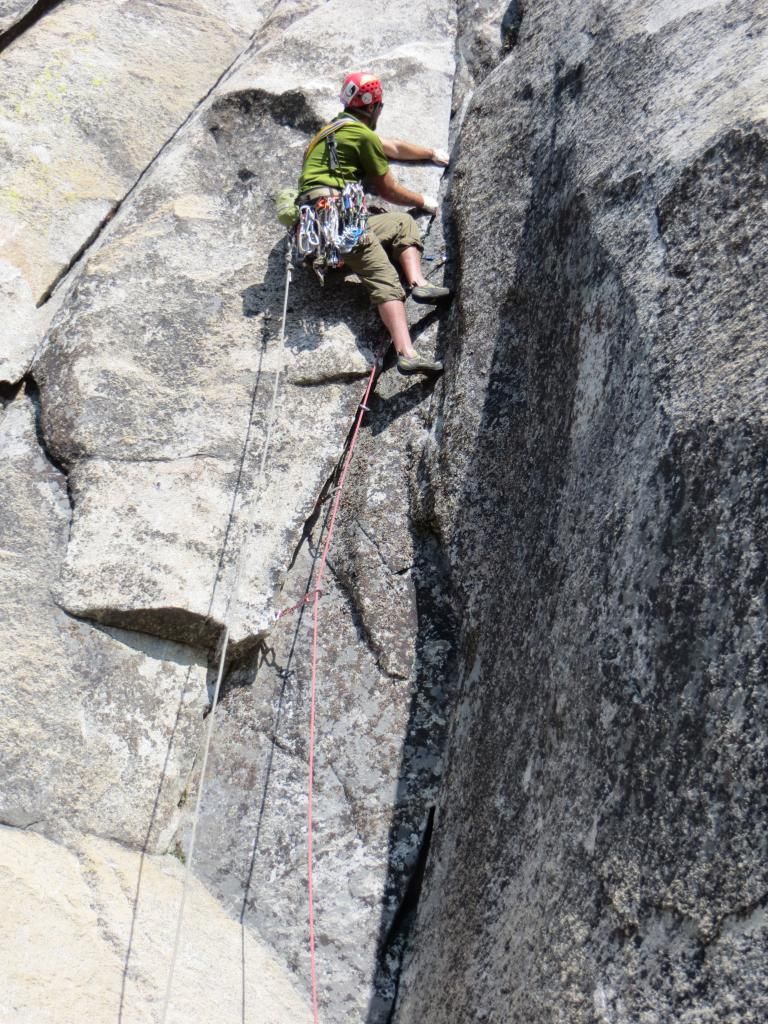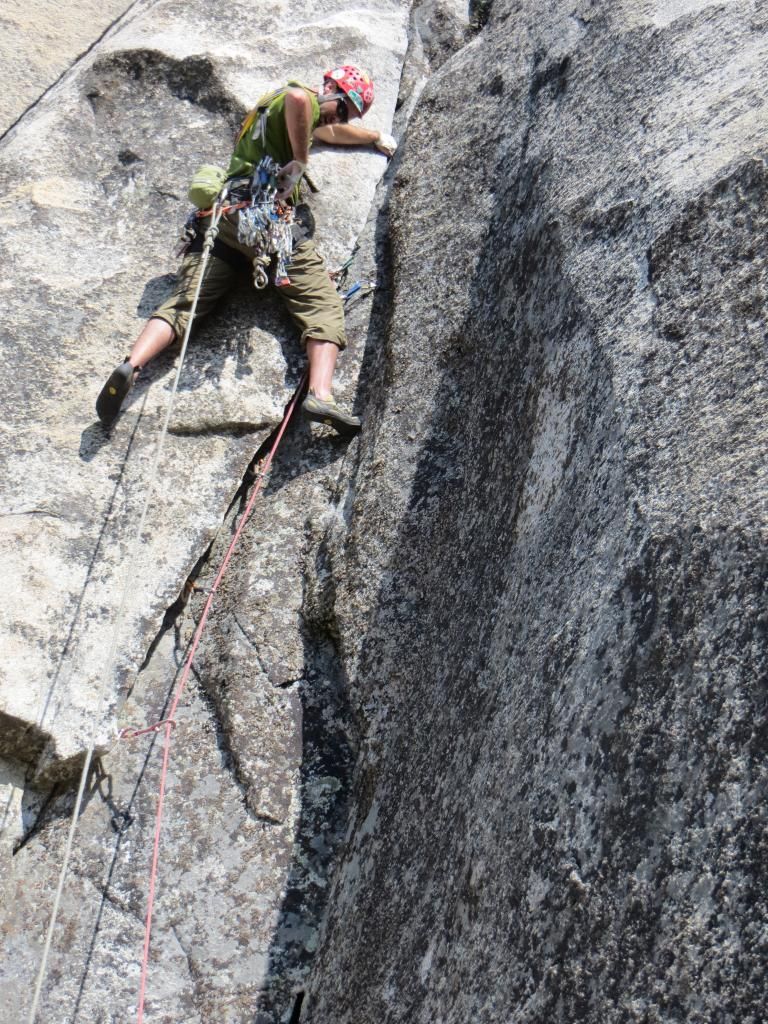 Just above this pic,Mac brought Kenny up to start the new territory. Mac had never really aided either, and Kenny knew where he was going.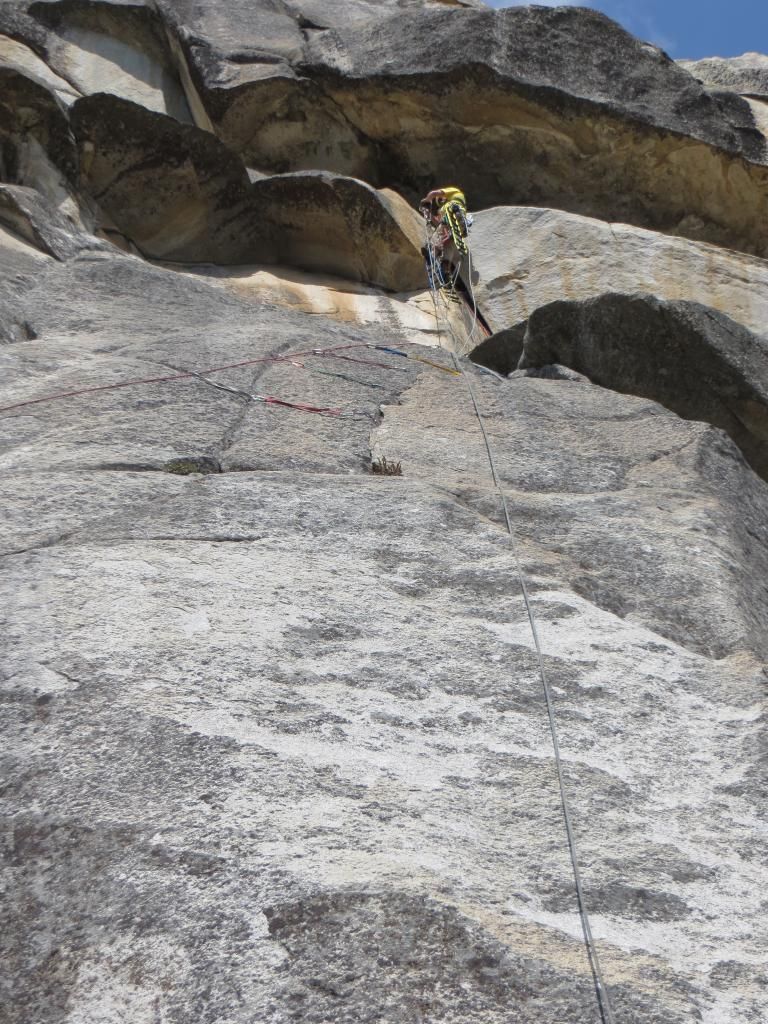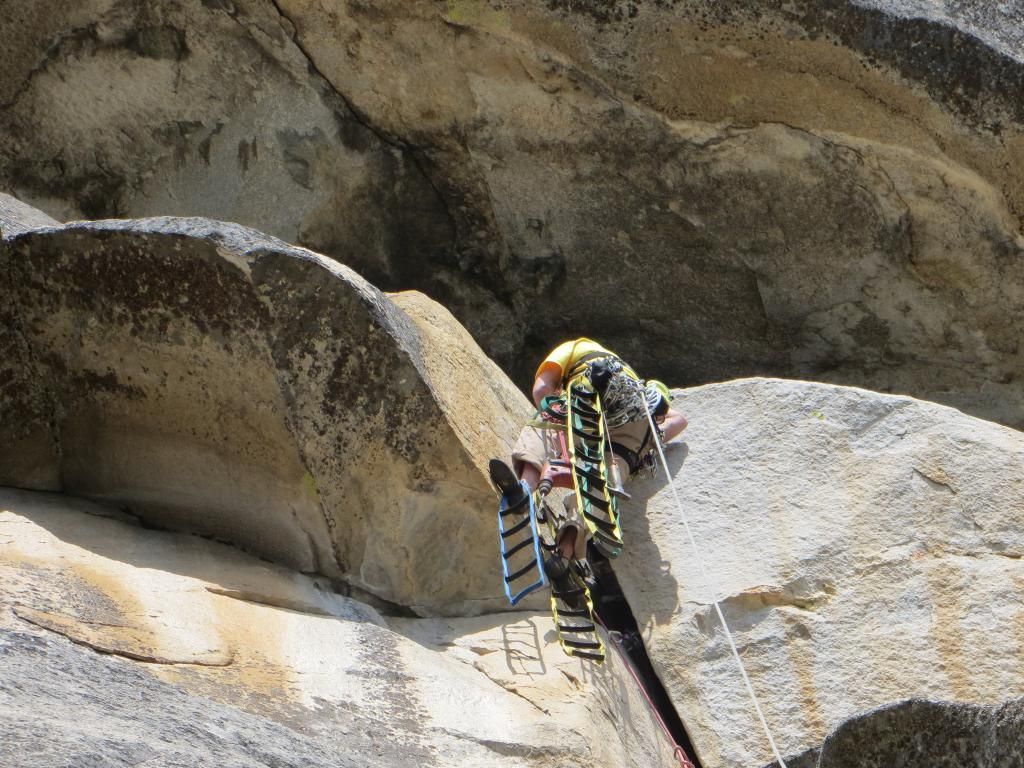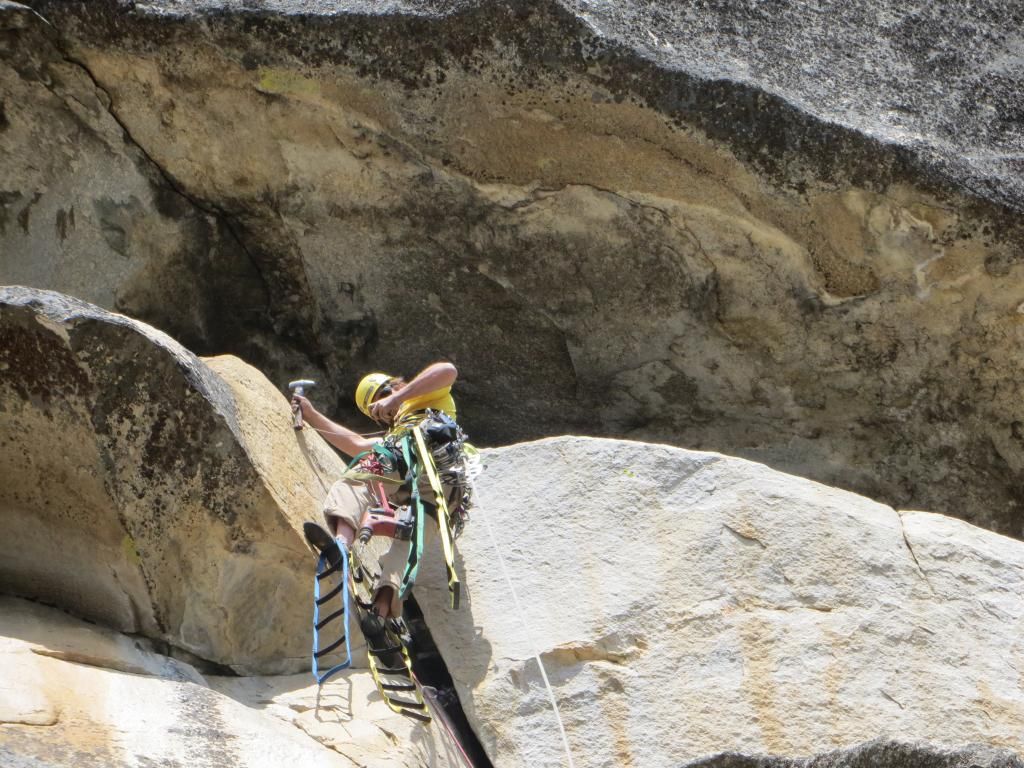 Kenny reaching for a piton.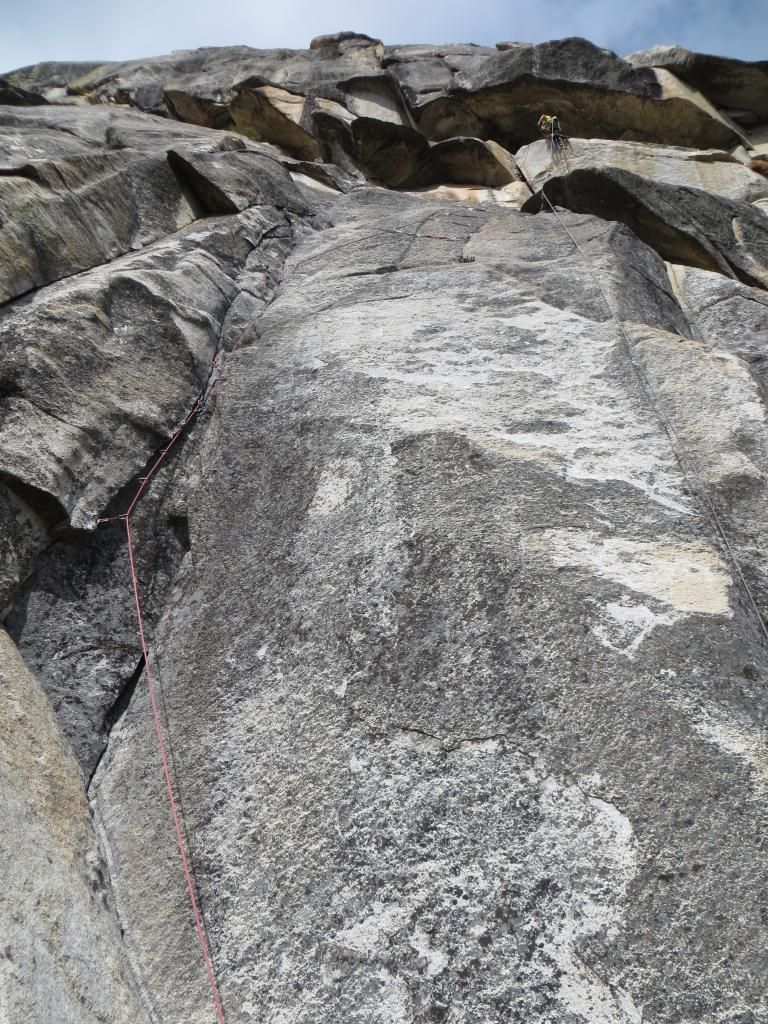 Myself cleaning and in ladders for the first time.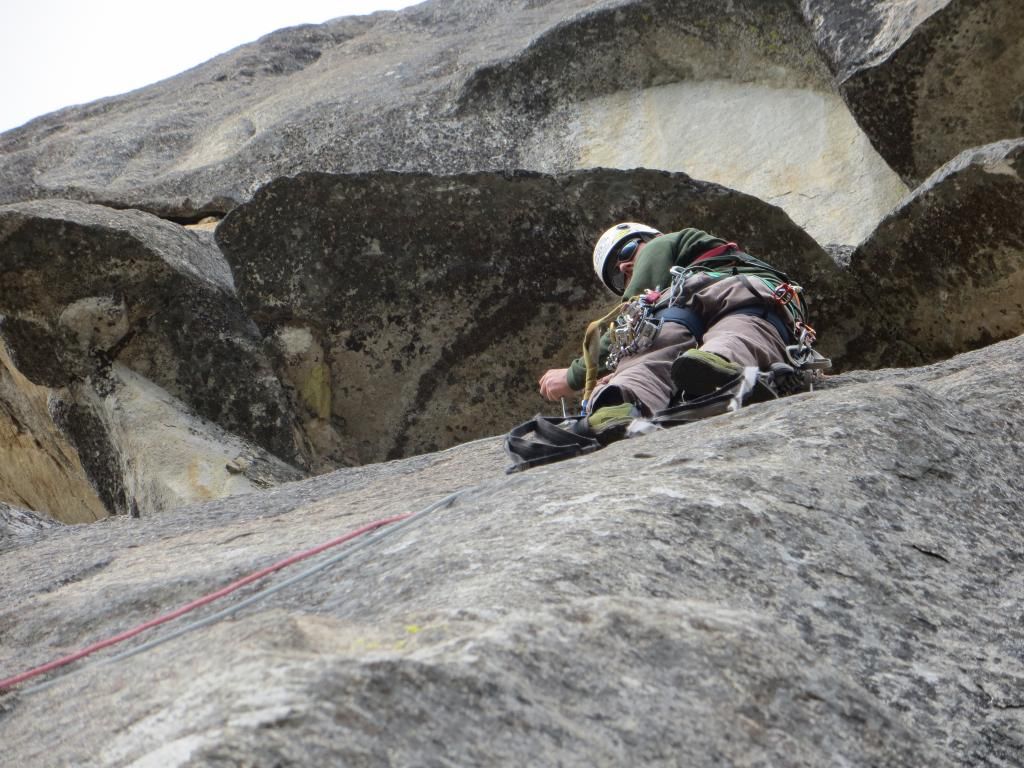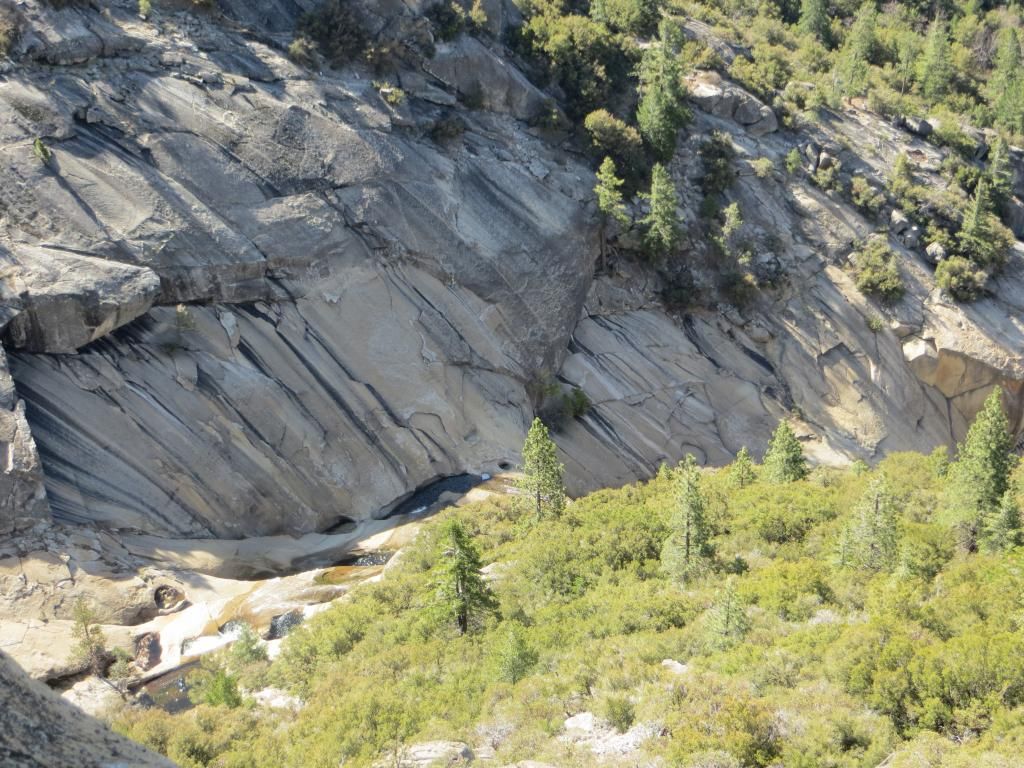 Big Creek from top of P1. We ended the short day after hauling and securing our gear. We waited a week to return.
Day 2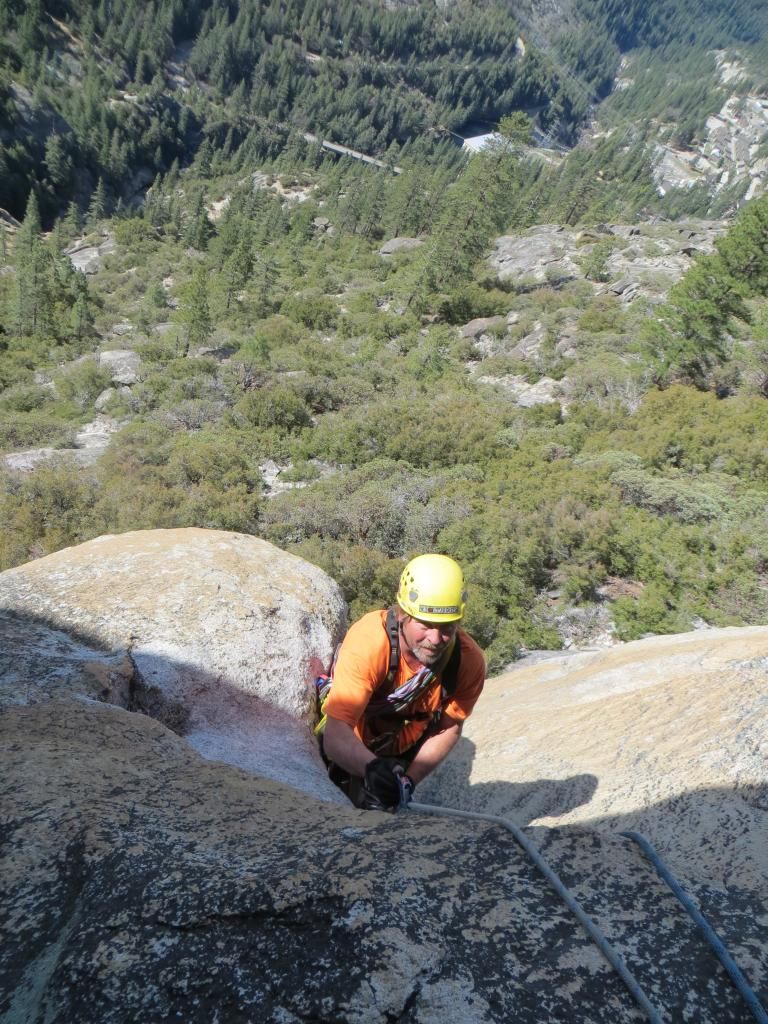 Kenny jugging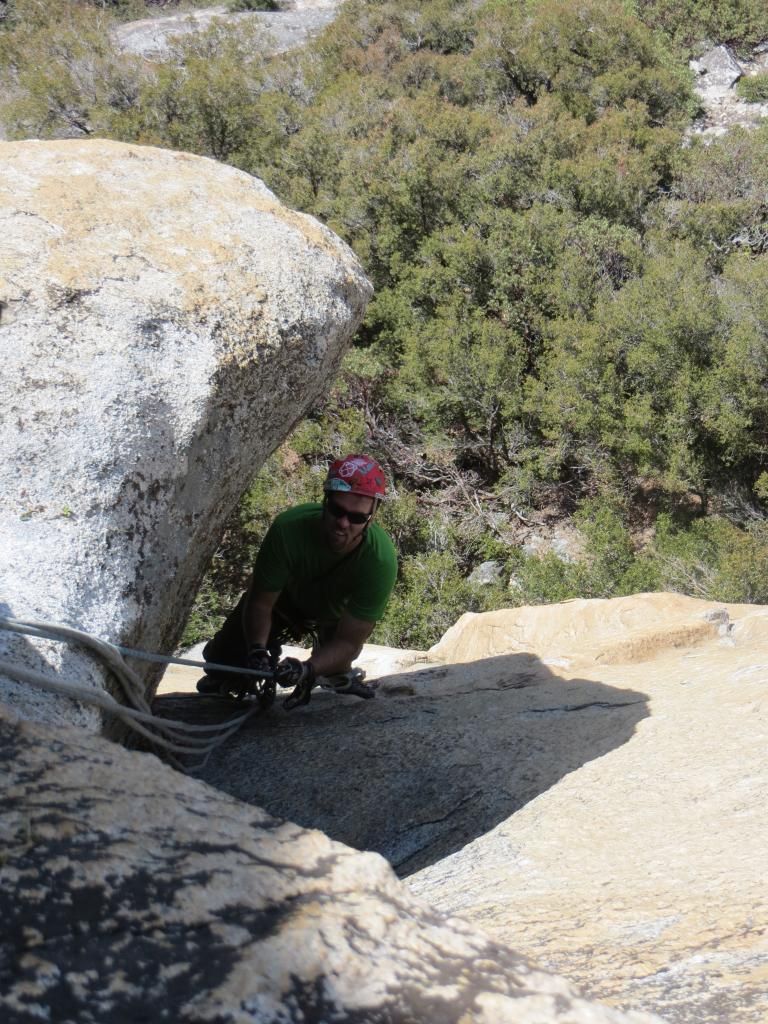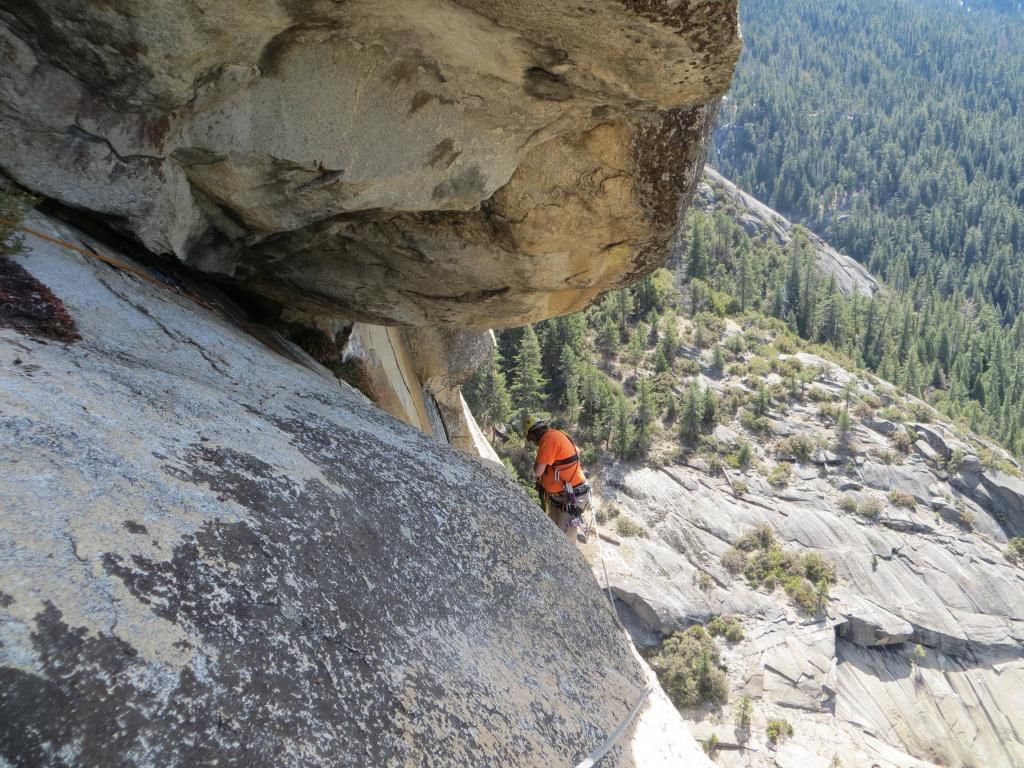 Funny thing here. So I left in that piton, because being from noobville I had seen fixed pins and thought that's what you do. Kenny made fun of me and gracefully retrieved it.
Notice my helmet, with bandana, and cut off fingers leather gloves. Just like on TV, I'm so aid.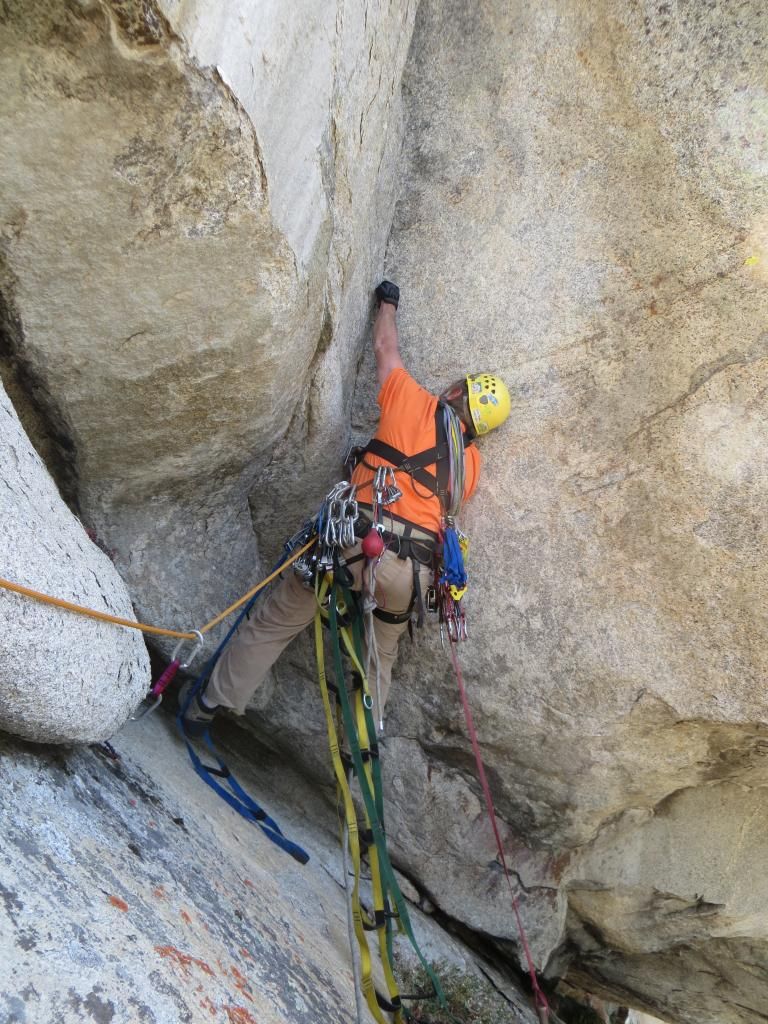 Kenny heading up what to me looked improbable, but think he said it was probably on A1.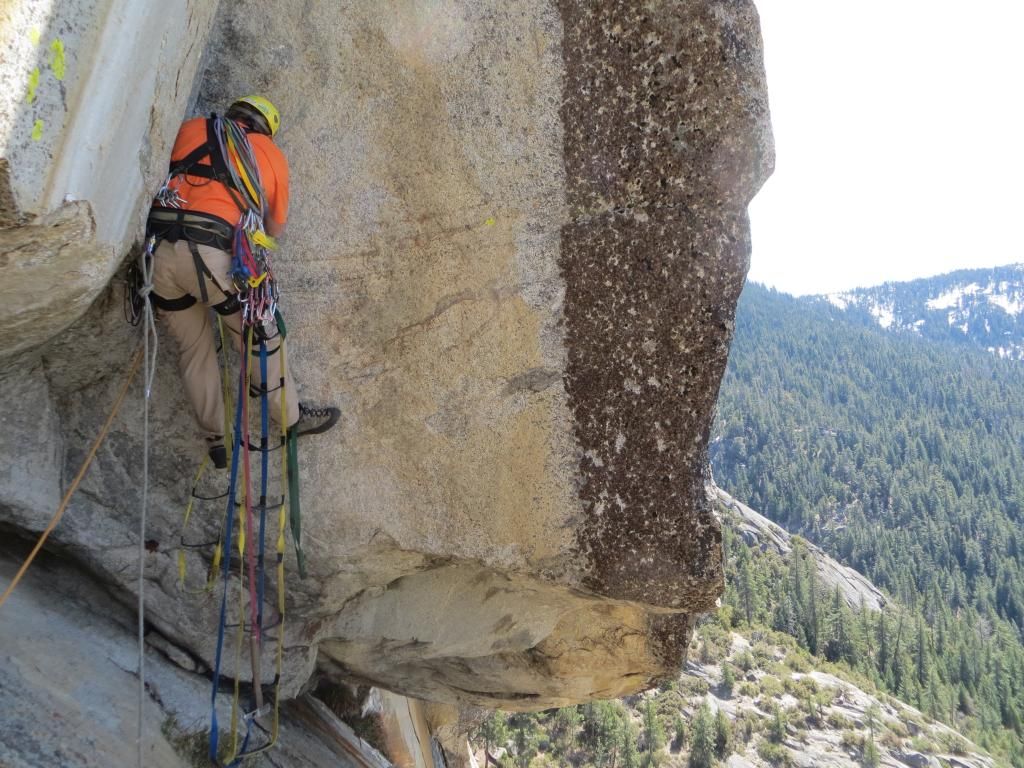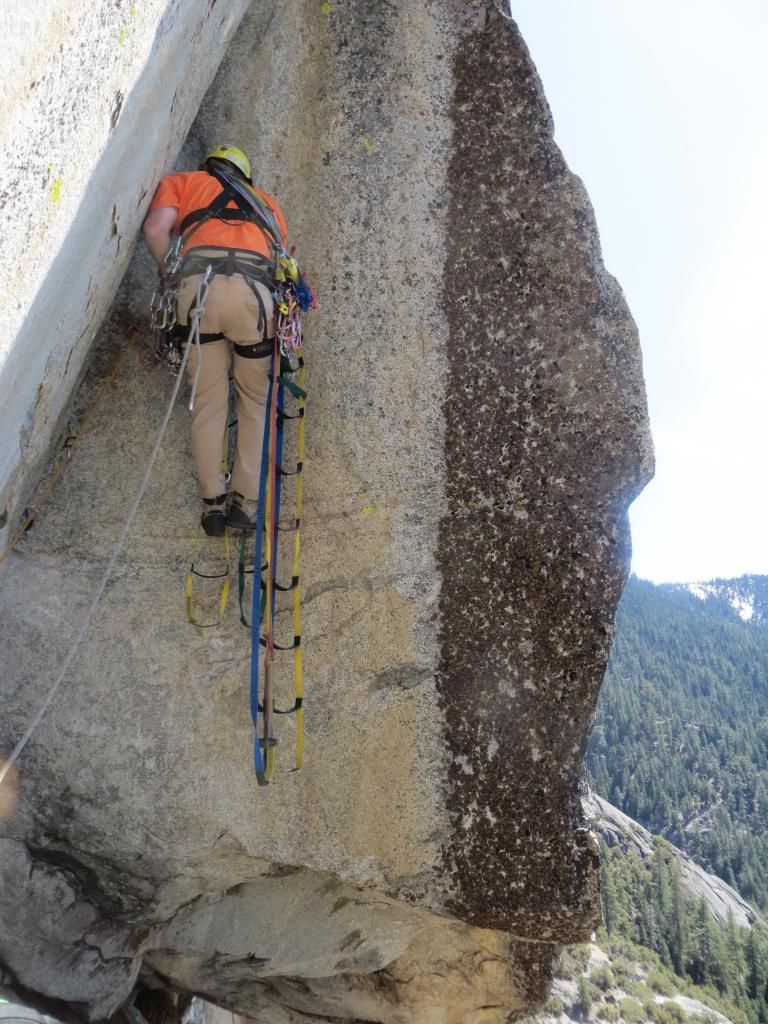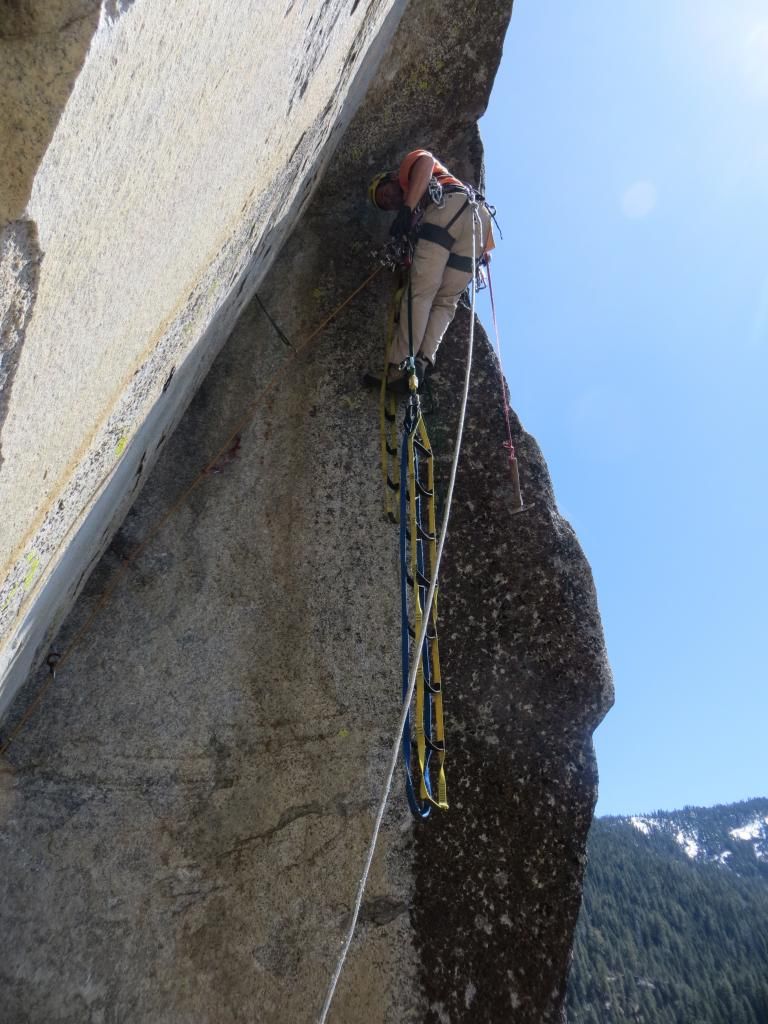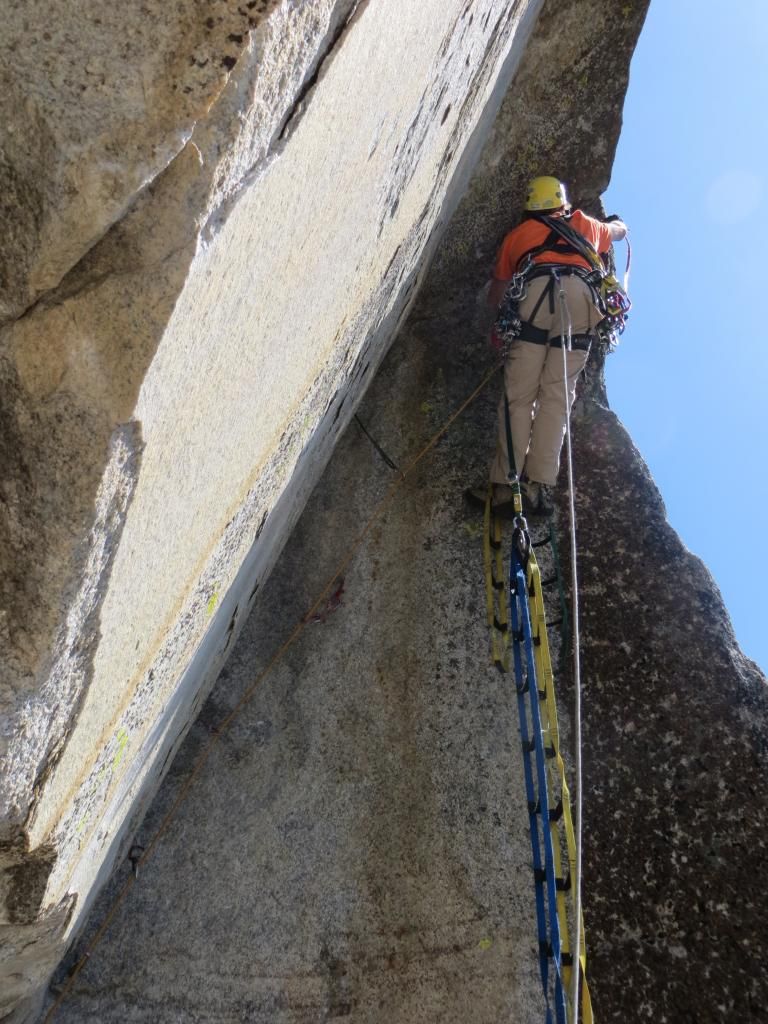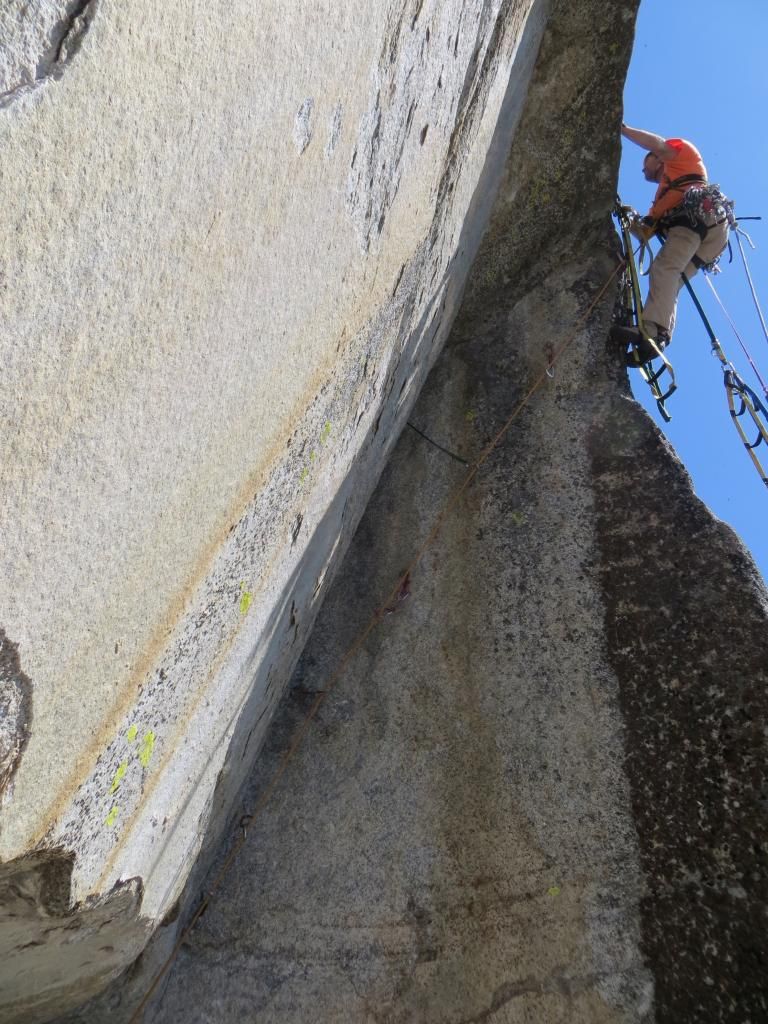 Mac having fun cleaning the steep as Kenny hauls.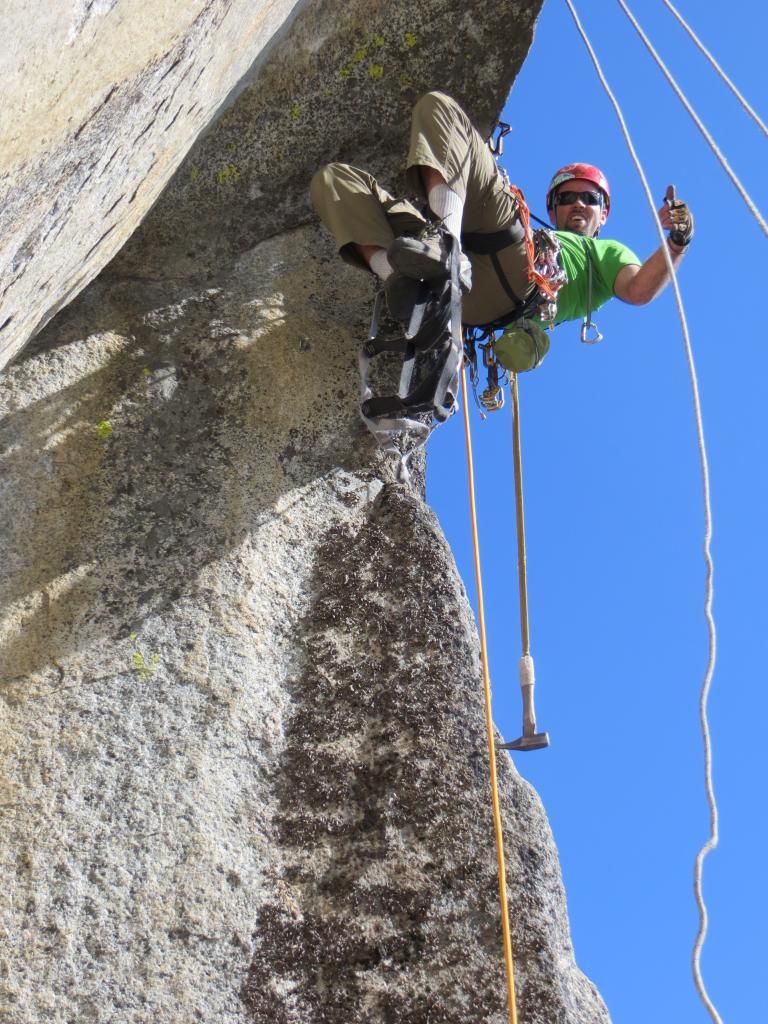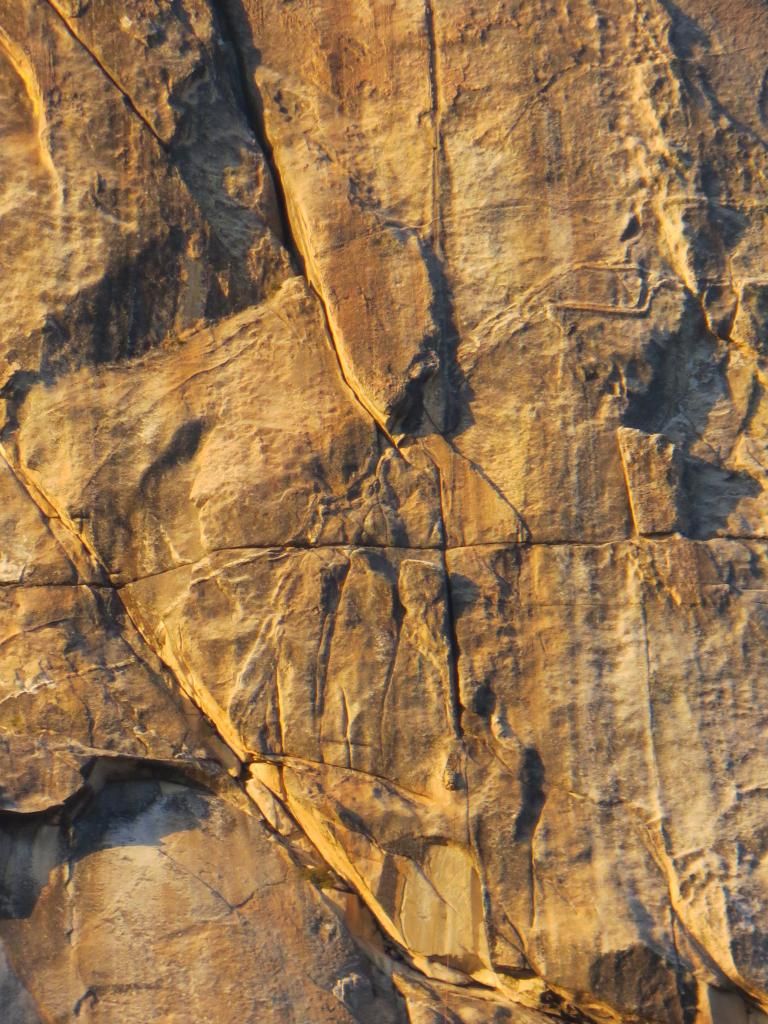 Look closely and you can see the pigs(so aid) hanging at the top of two. What we all came to climb was the features above this, sadly I couldn't miss work the next week and during the sunny winter of 13, Mac and Kenny finished the next 2 or 3 pitches the following week. They said they were better than expected and Kenny and I had planned to go back and free the upper pitches, but I tore my shoulder.
Though they included me on the FA, I really don't consider it as one for myself. I do consider it another great experience with two of the best climbing partners and friends I'll ever have.
These days are the best part about climbing.
Thanks for reading.