Because I had a wedding to attend in mid-August near Seattle, I figured I'd start the trip with a week in the Cascades. My college buddy Page was free, and even though I'd missed his wedding earlier in the summer due to a last minute work crisis (one of the joys of being a lawyer) he was game. Off we went.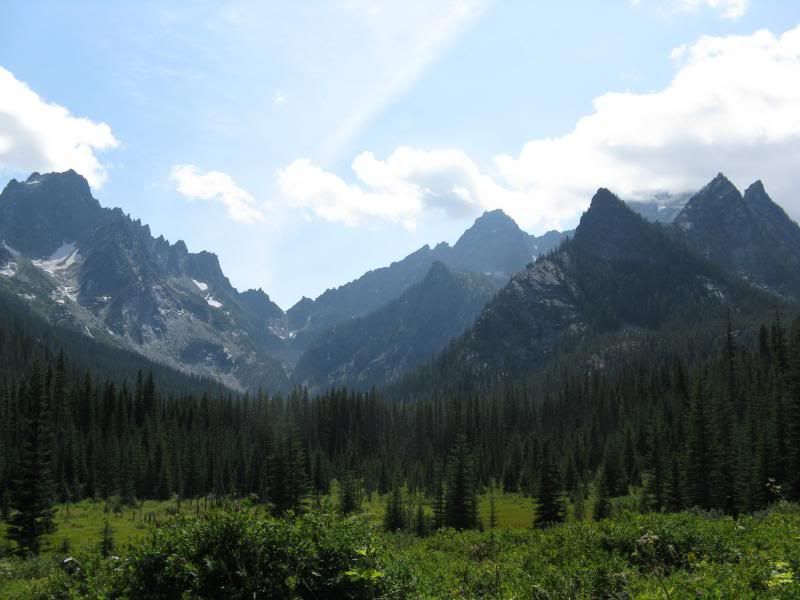 We started with the full north ridge of Mt. Stuart (although we skipped the Great Gendarme).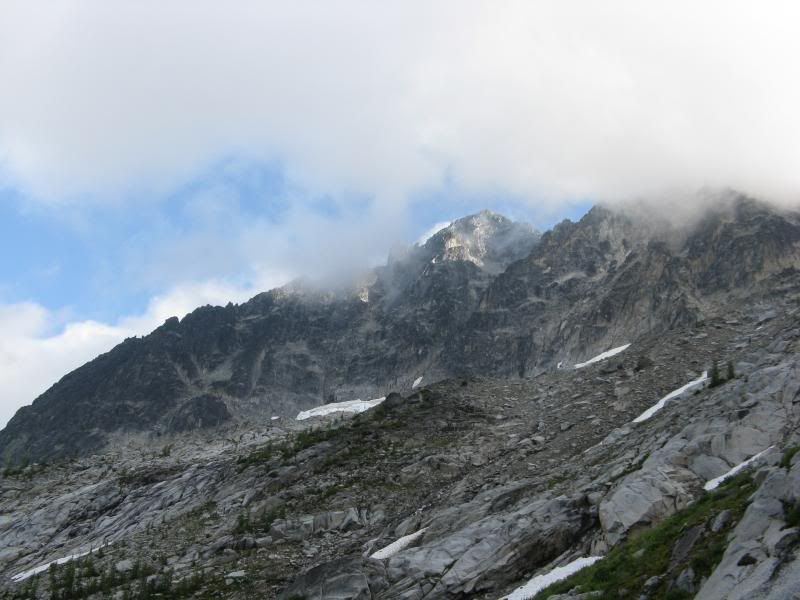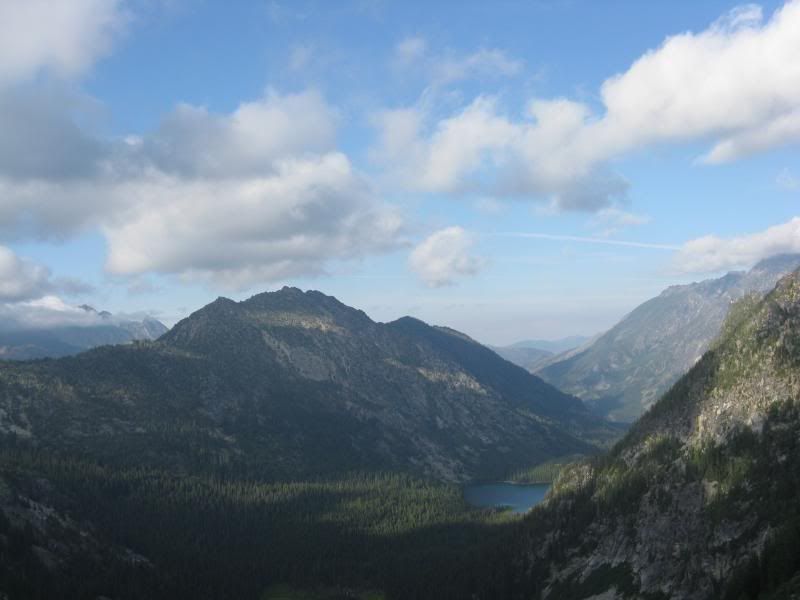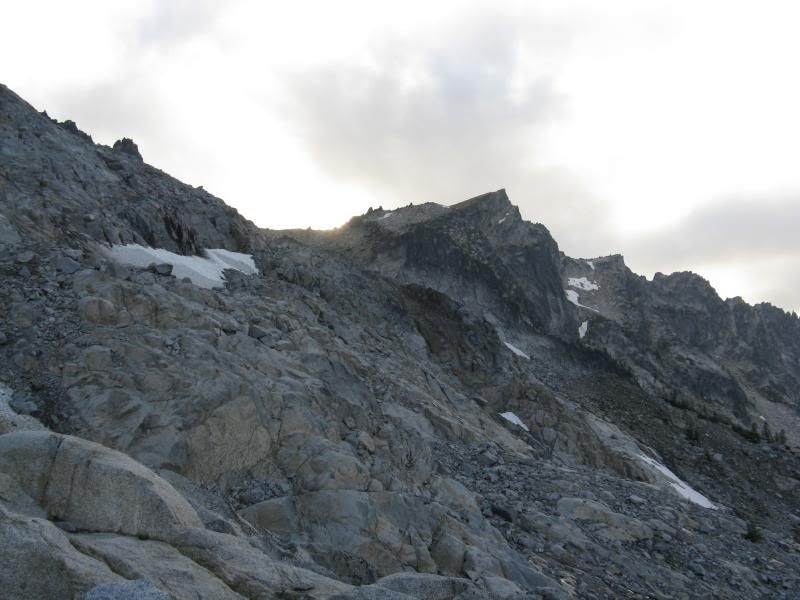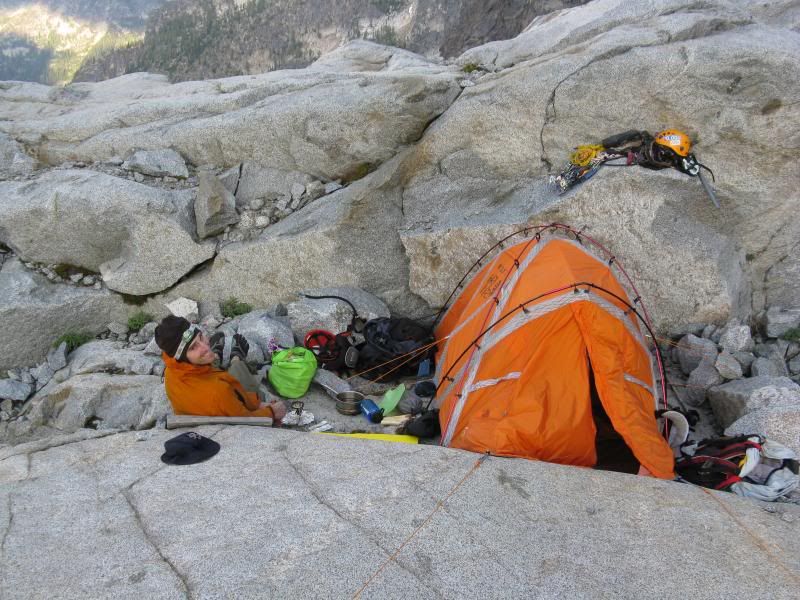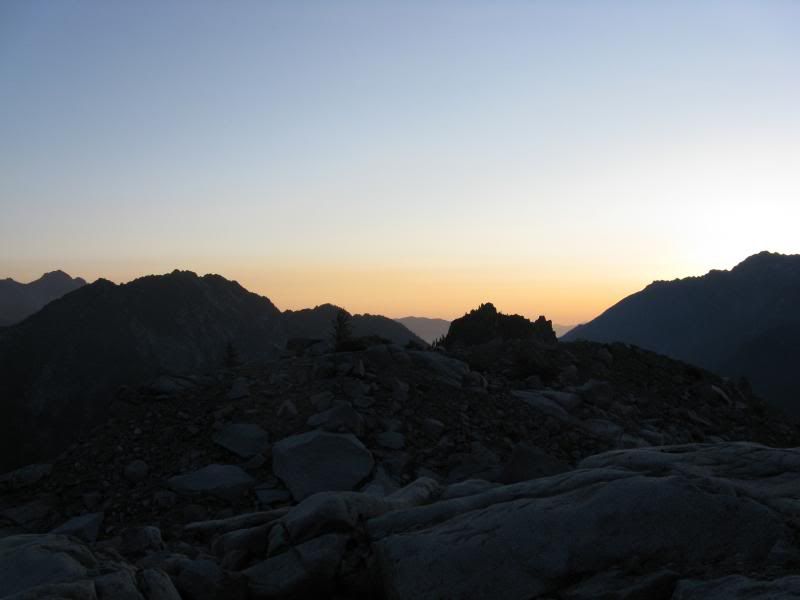 "Hey guys, got any pee? Asking for a friend…"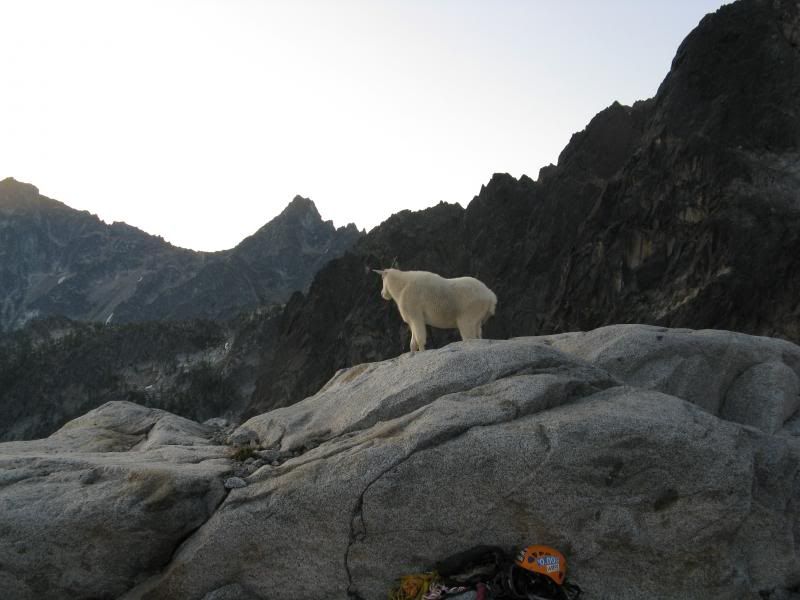 If we had started earlier we would have had time for the Great Gendarme.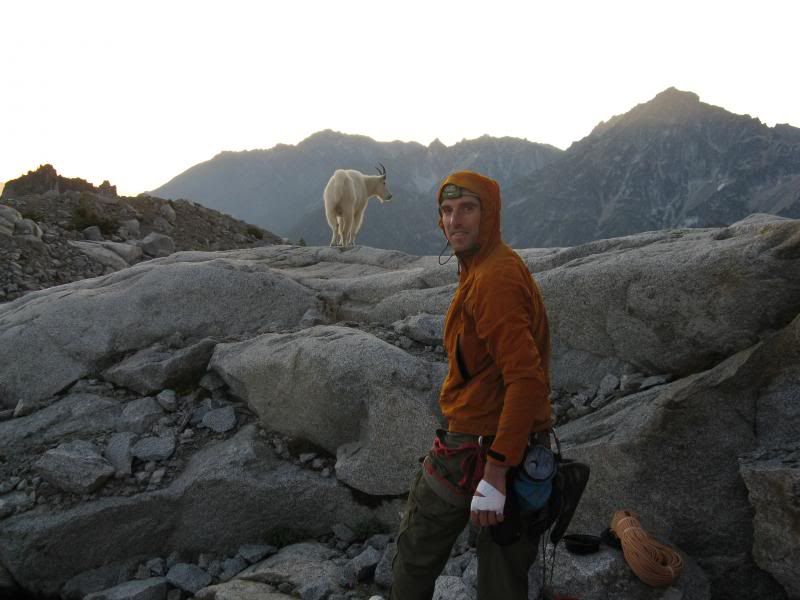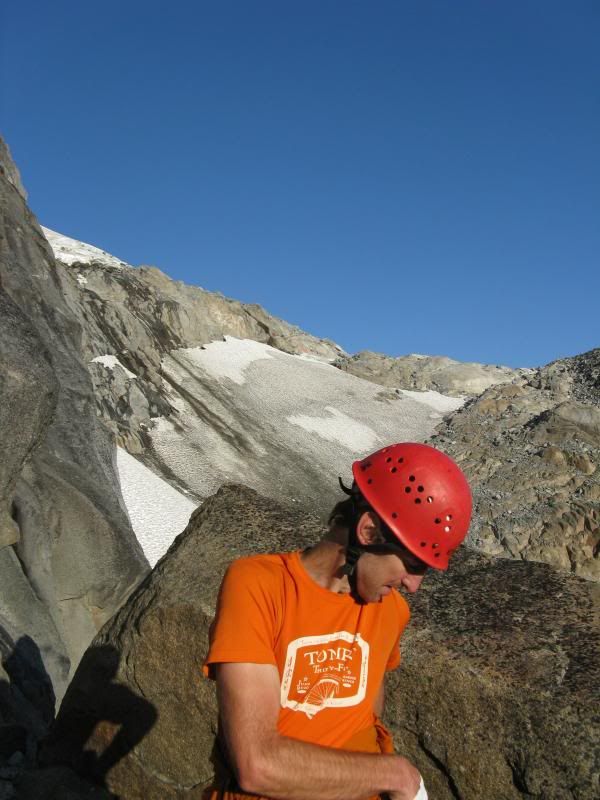 Page approaching the 5.9 layback low on the ridge.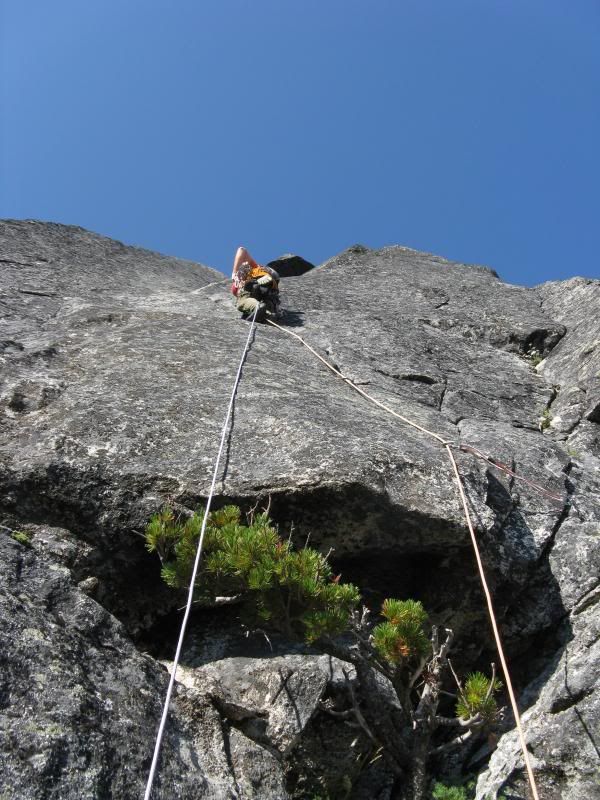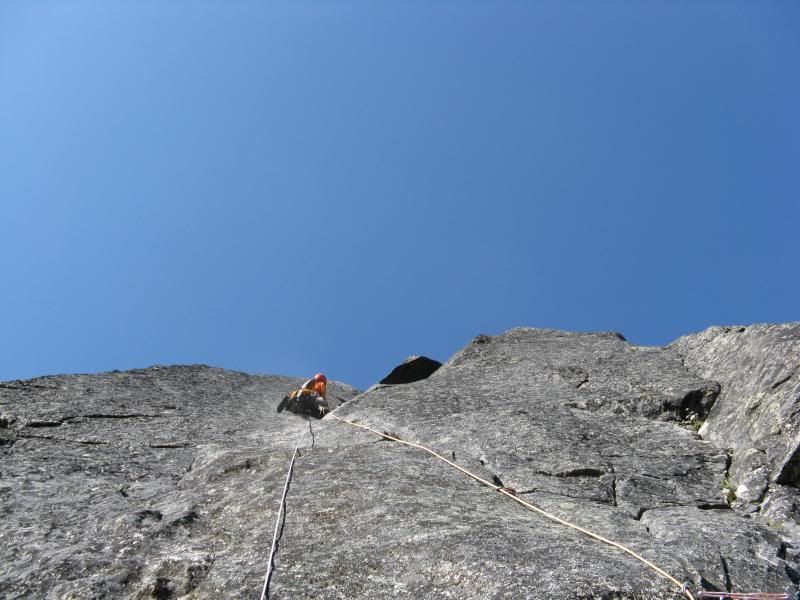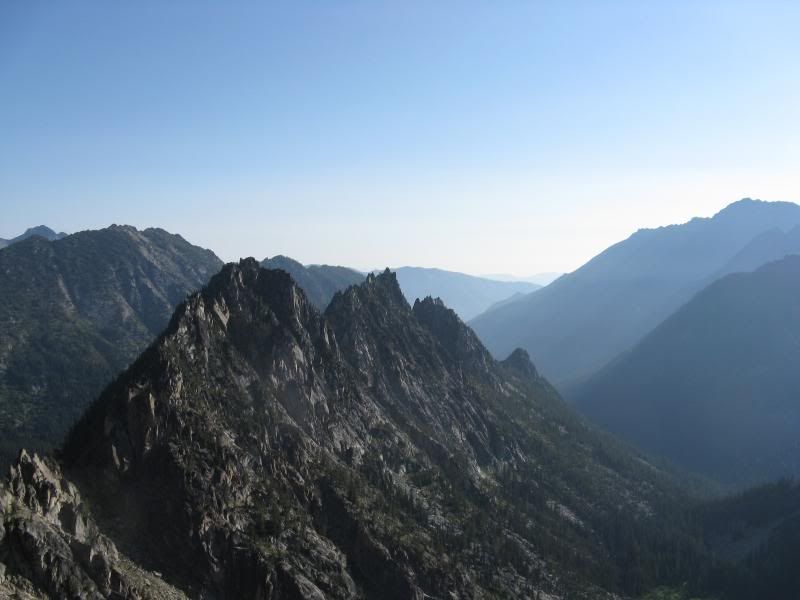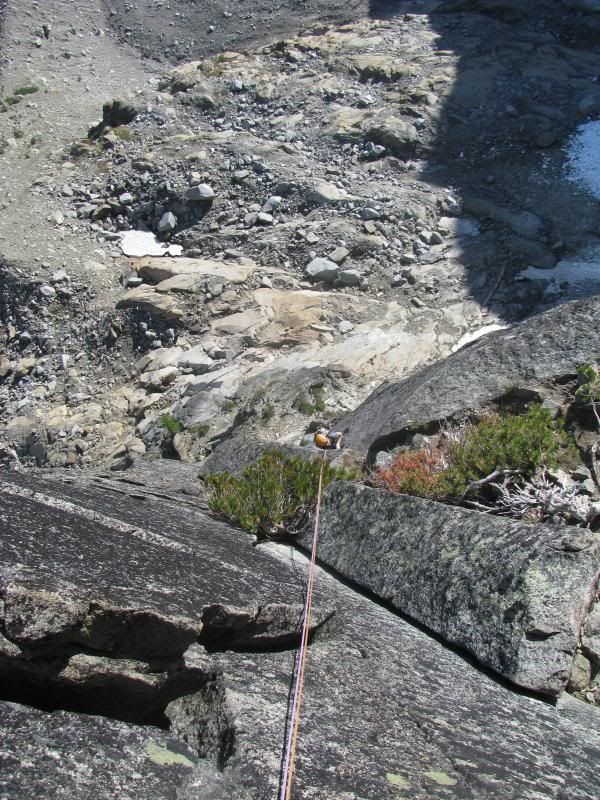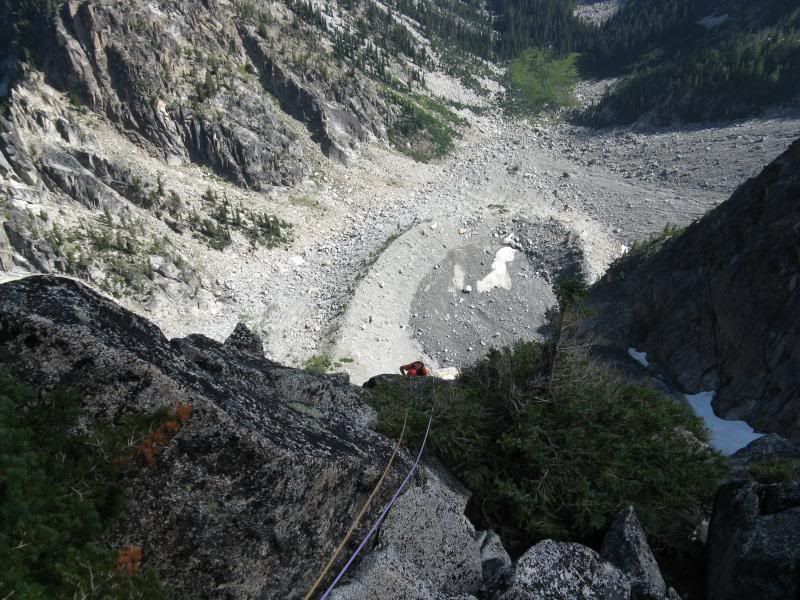 We simul-climbed most of the ridge. Natural protection and terrain belays were abundant, and many pitches ended only because of rope drag.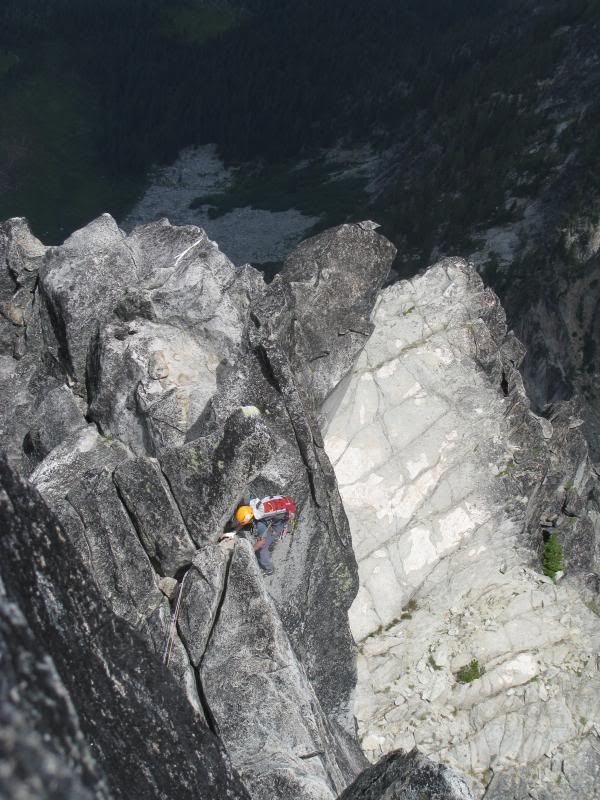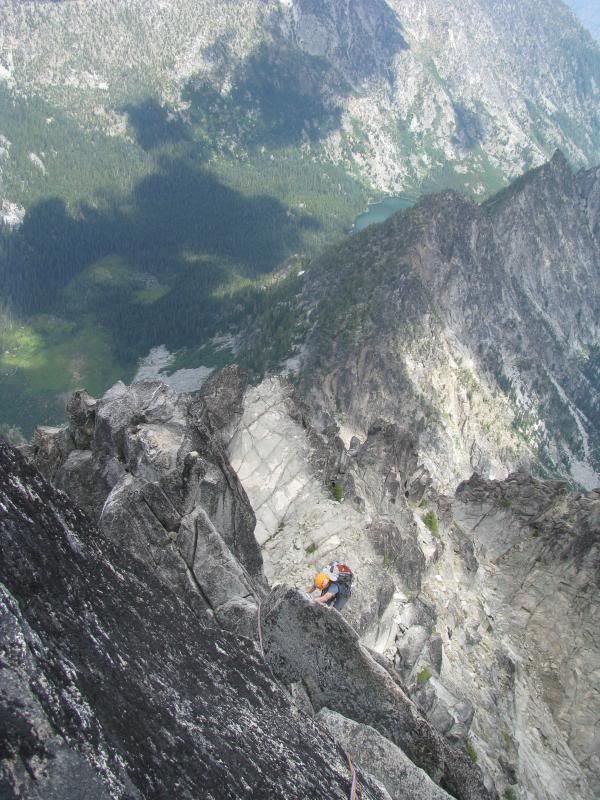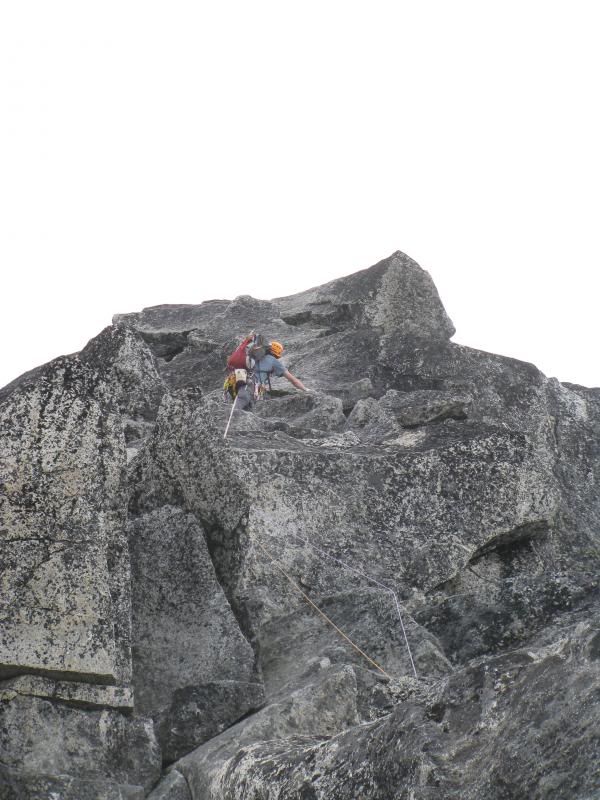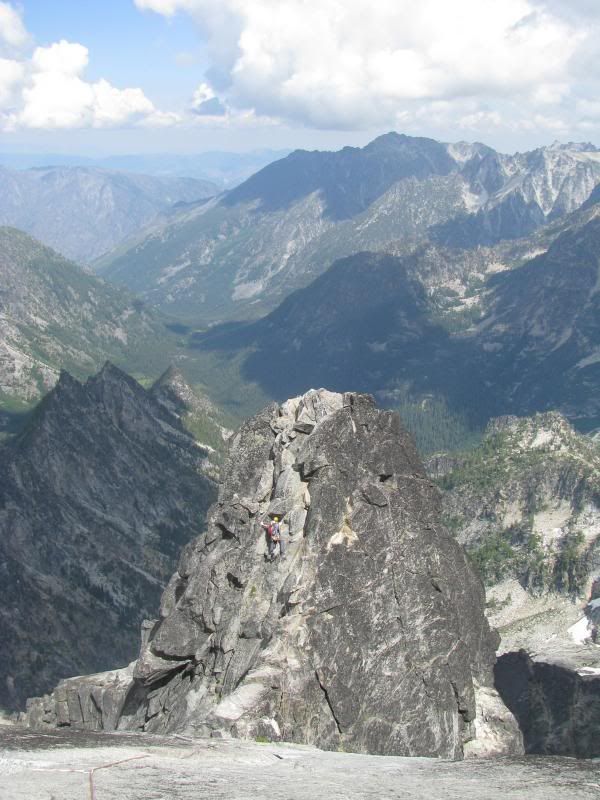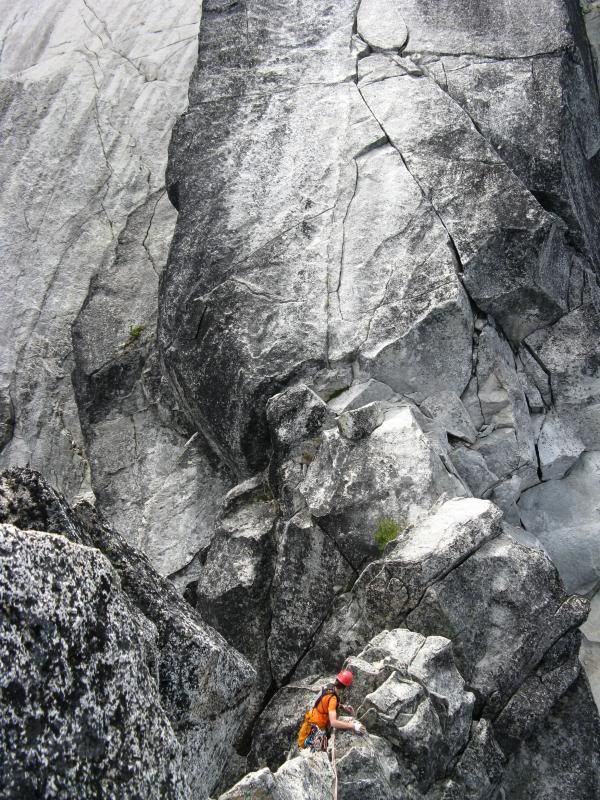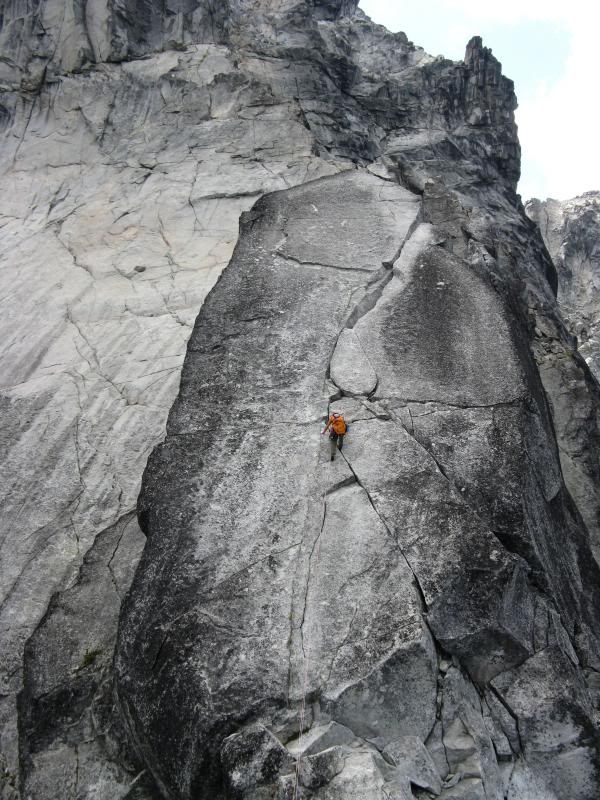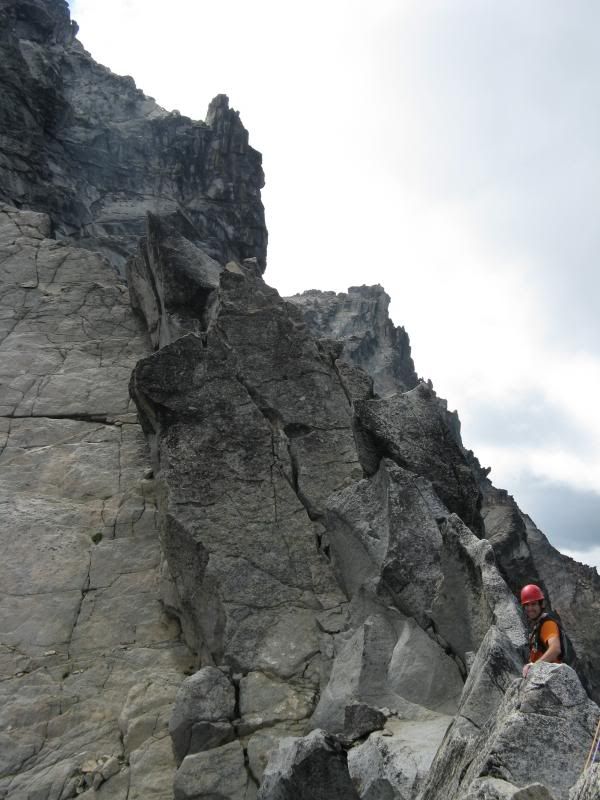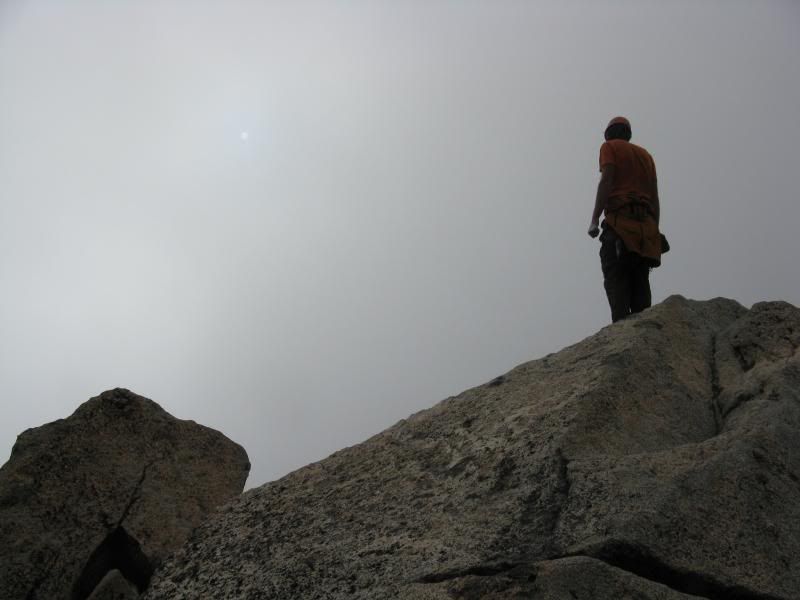 "Seriously guys, I'm jonesing for some pee. You got any?"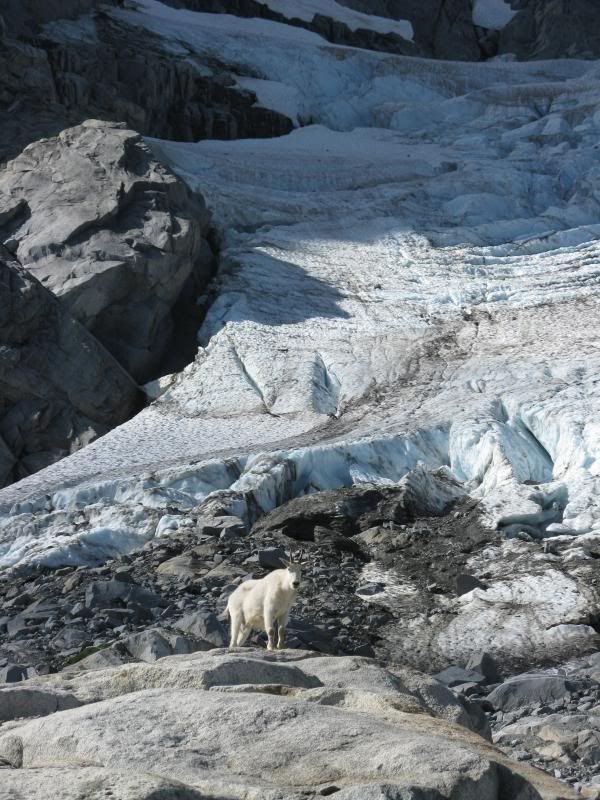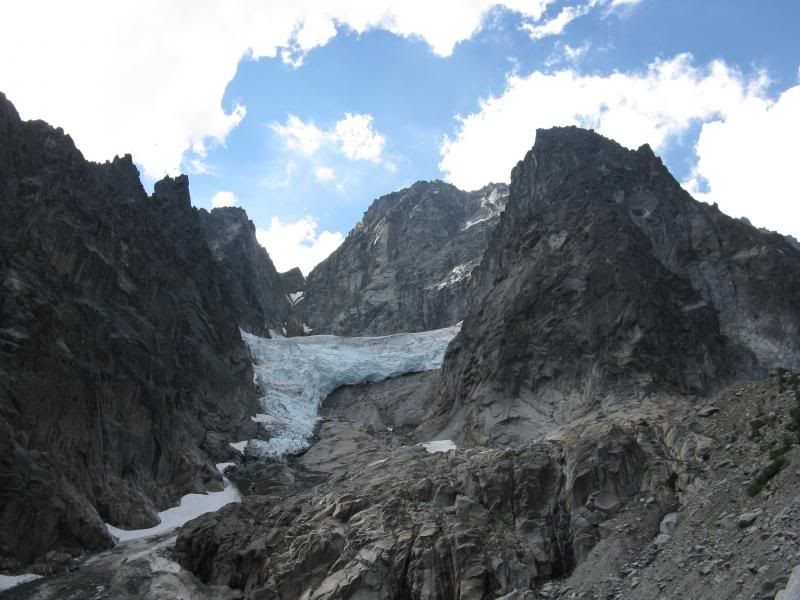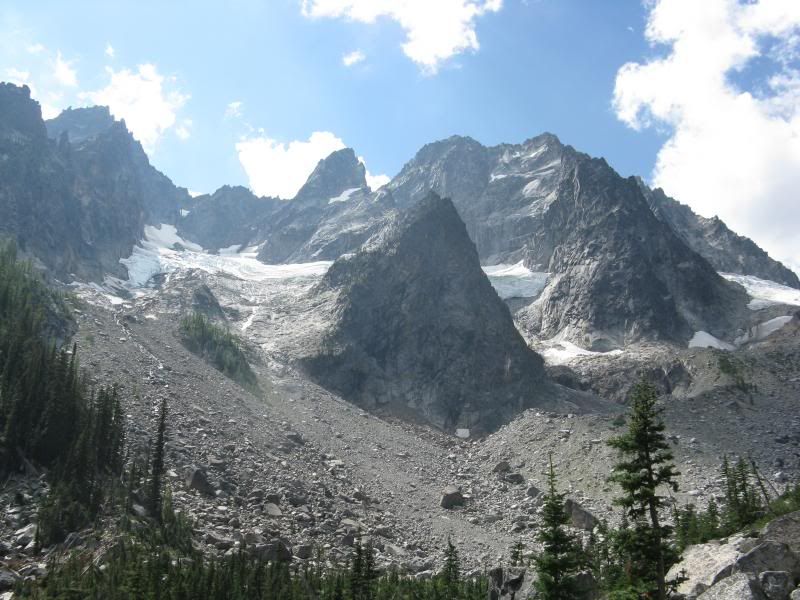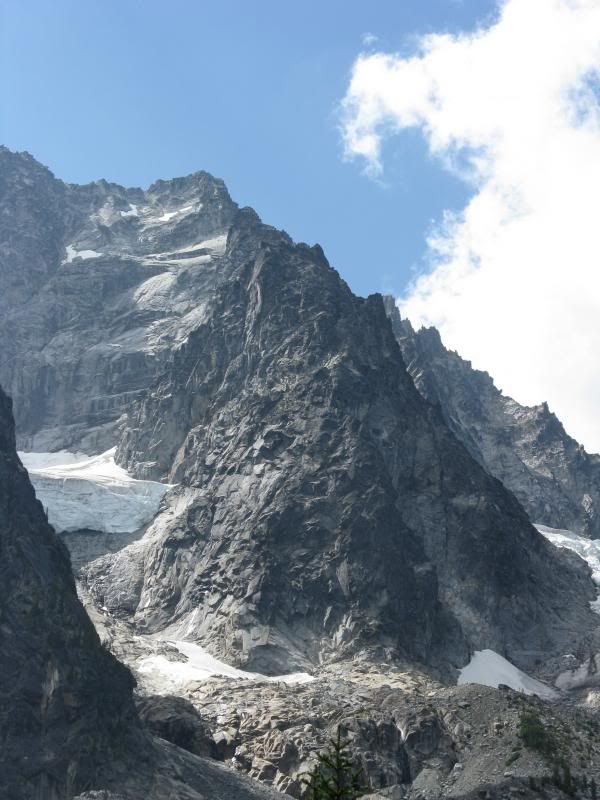 Next, we headed in to climb the Torment-Forbidden Traverse.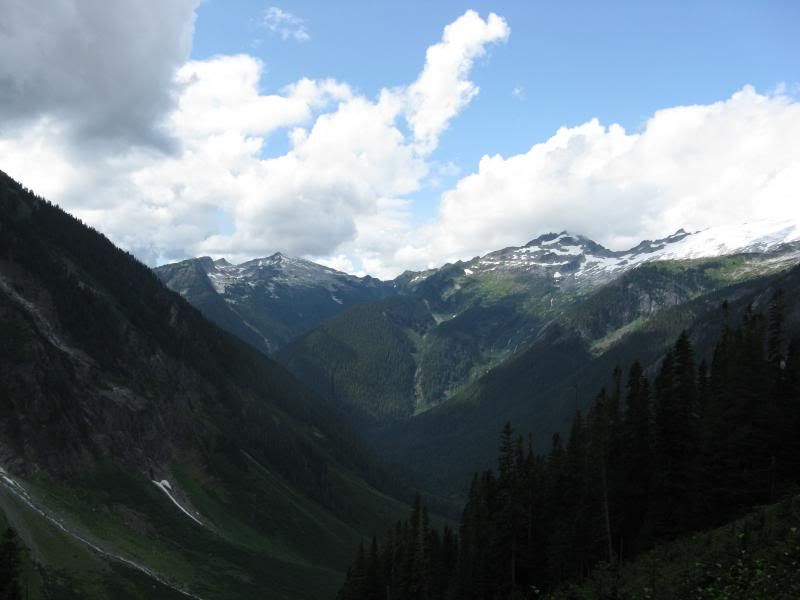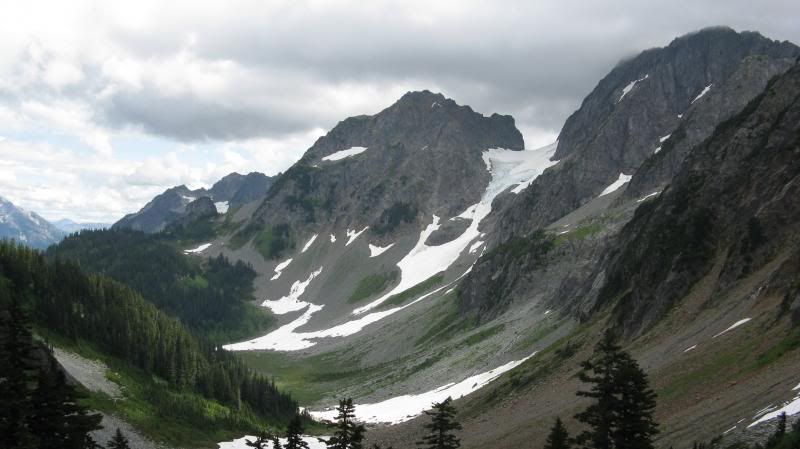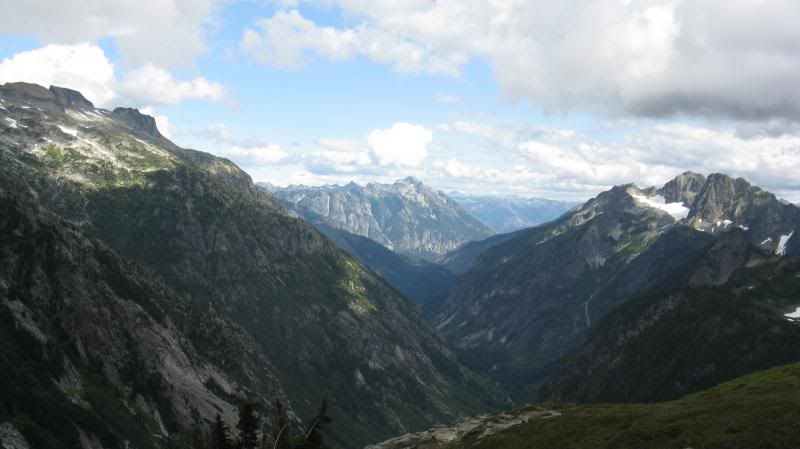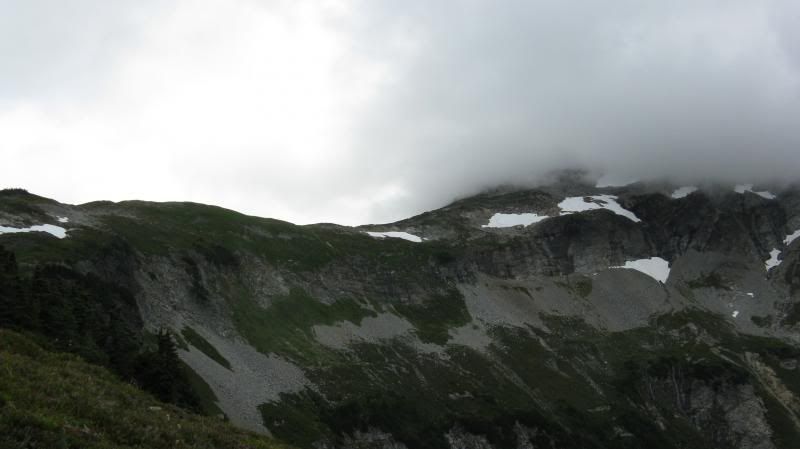 First view of Mt. Torment. We didn't have a clear view of the summit of Forbidden until we were hiking out.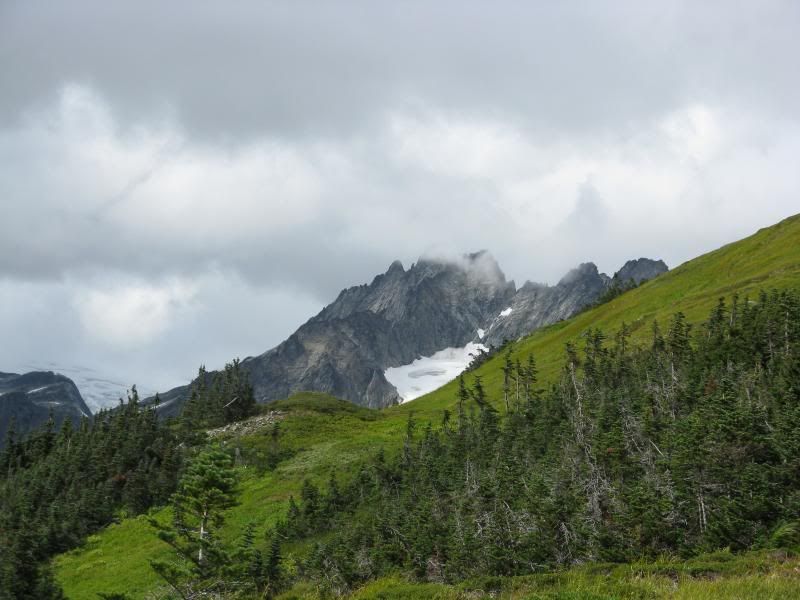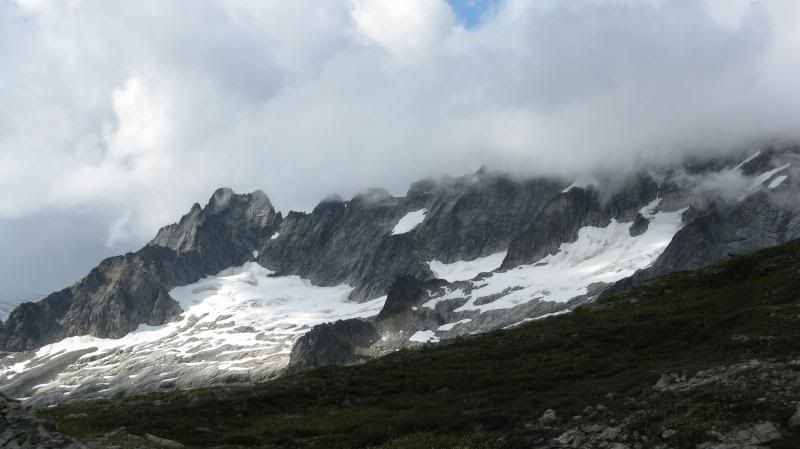 Camp on the moraine beneath the Quien Sabe glacier.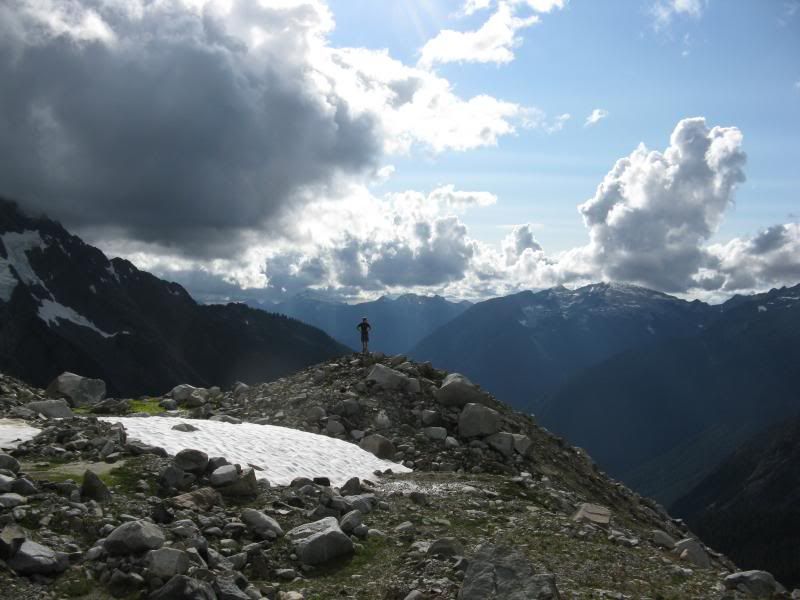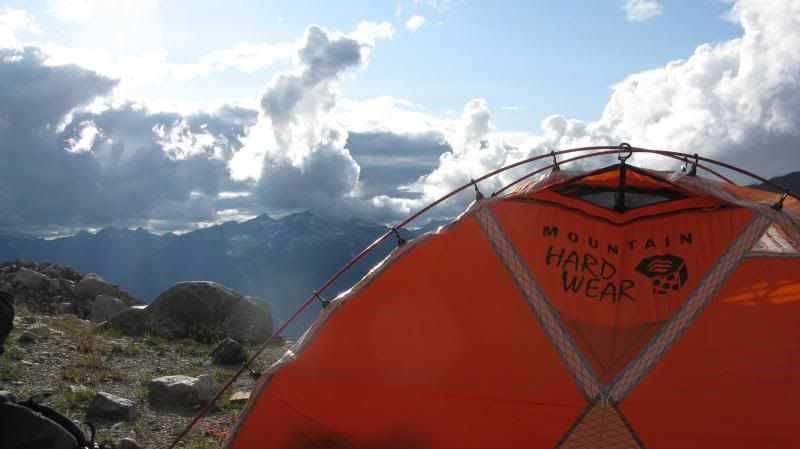 We started the next day in a cloud.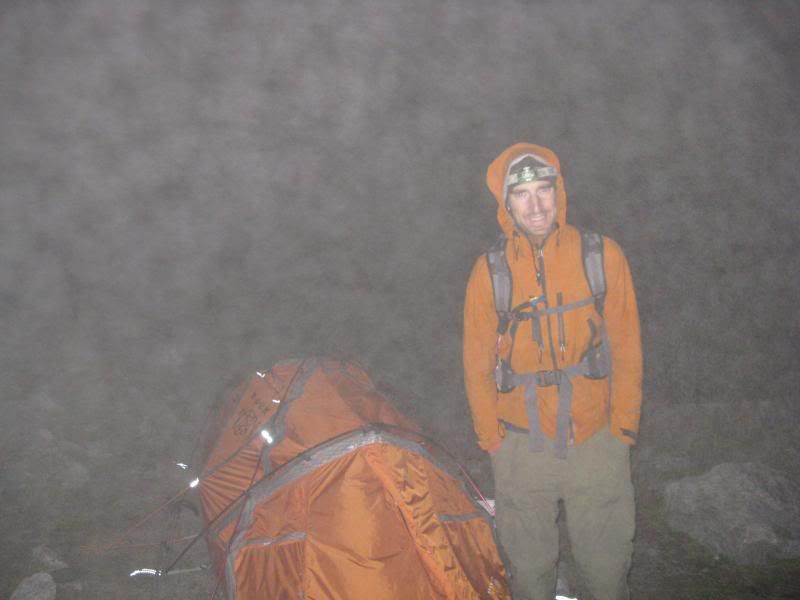 Somewhere in Boston Basin, near the Taboo glacier.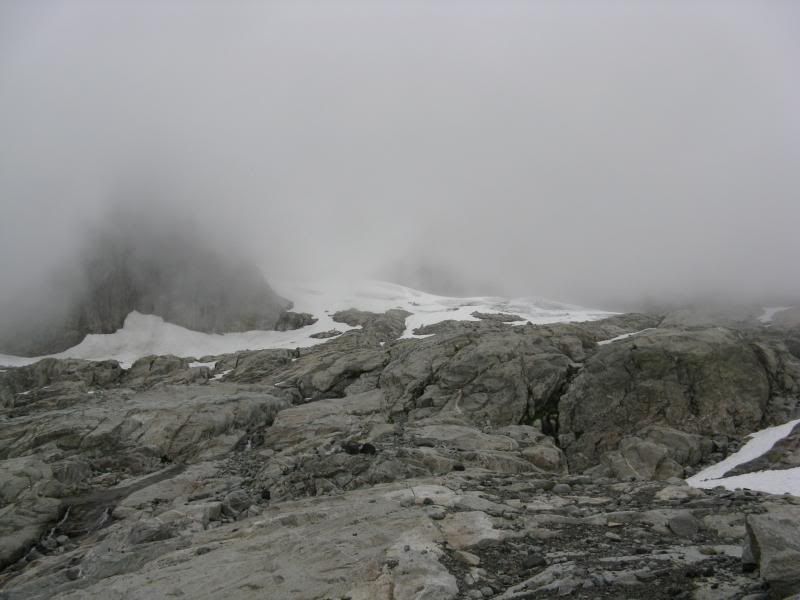 Somewhere on Mt. Torment.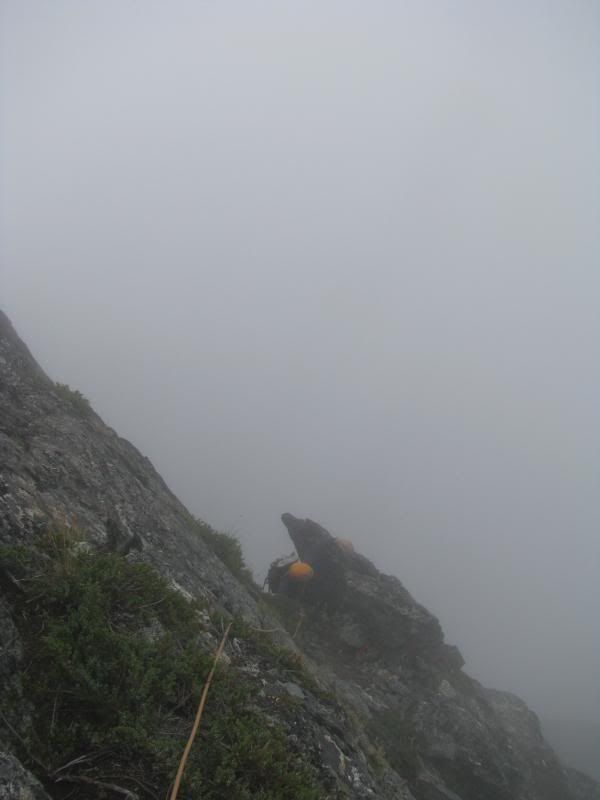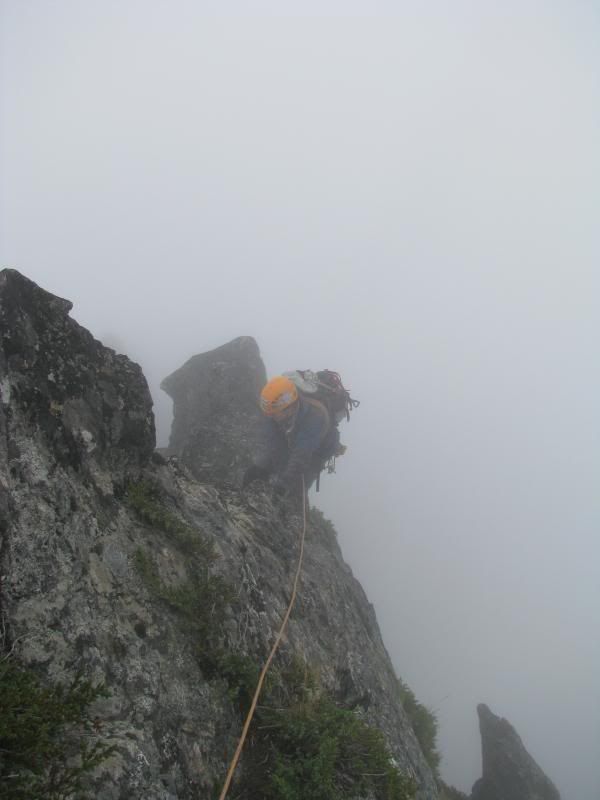 The clouds broke when we reached the ridge. The south side was socked in, but the north side was splitter.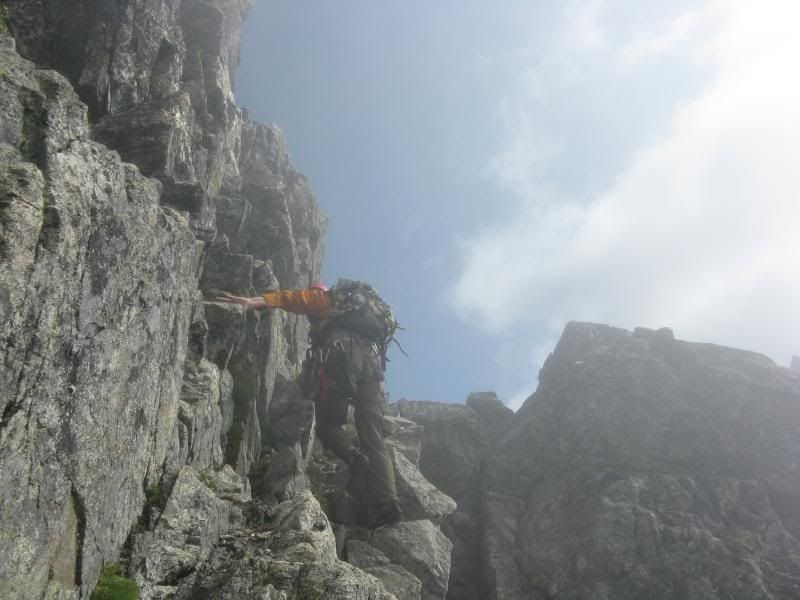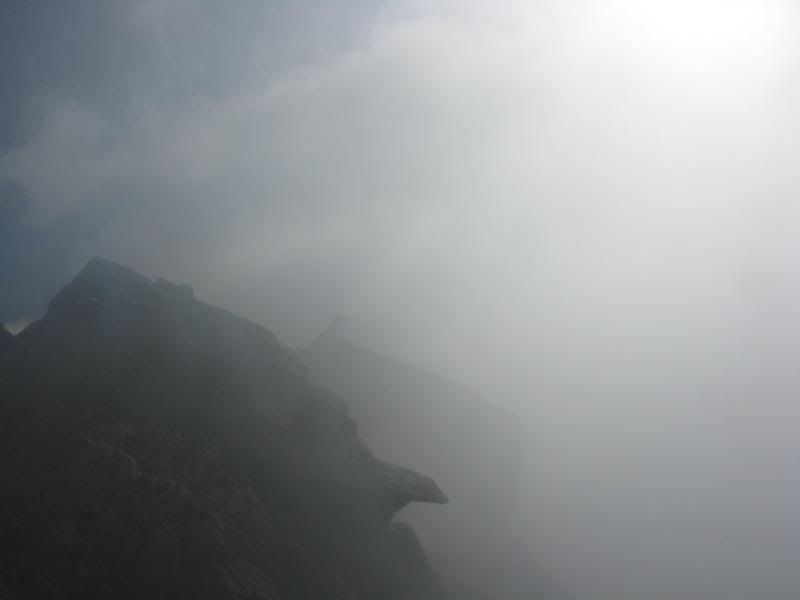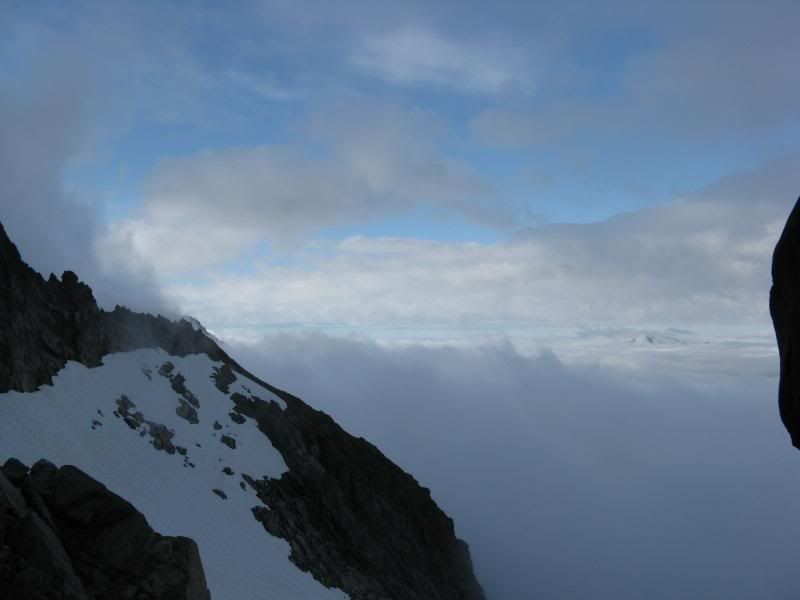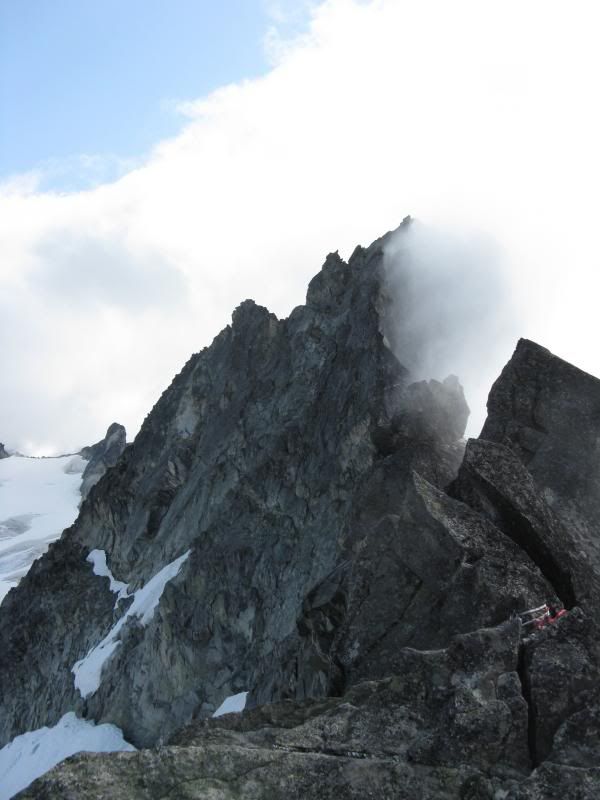 Dealing with a moat and bergschrund on the north side of the ridge.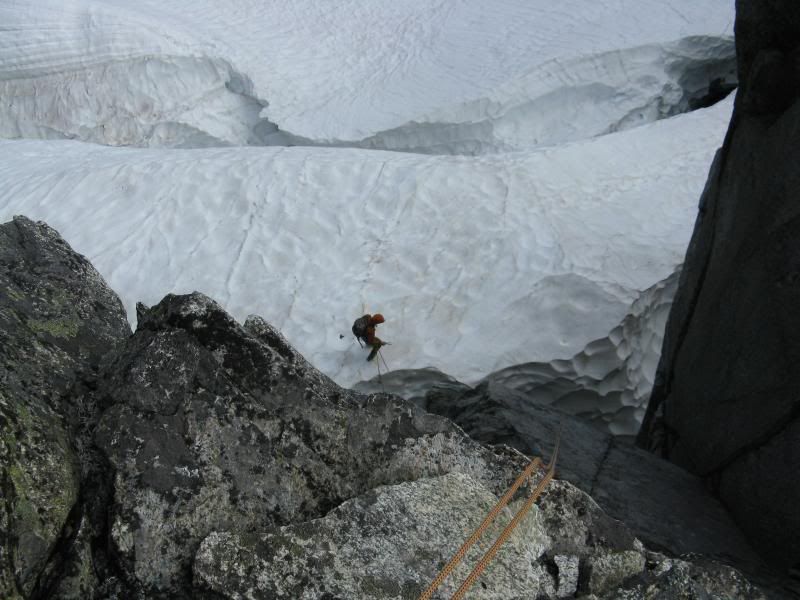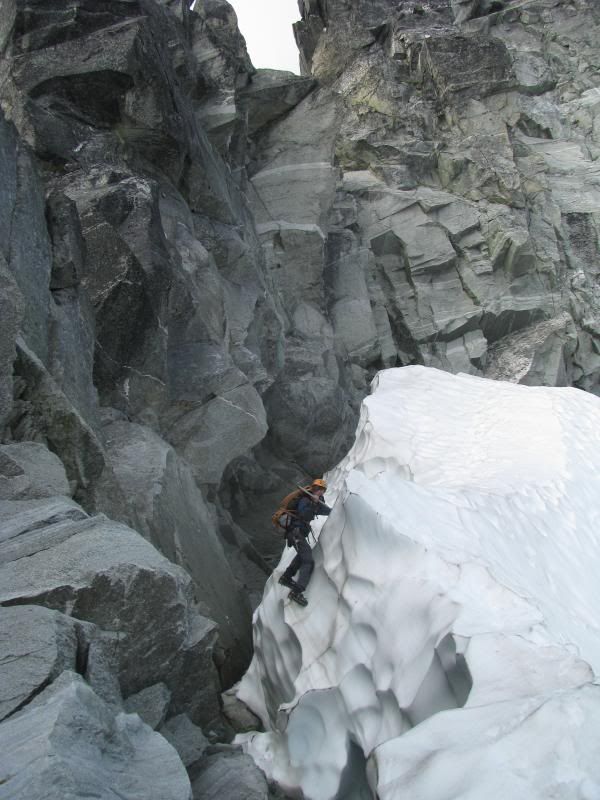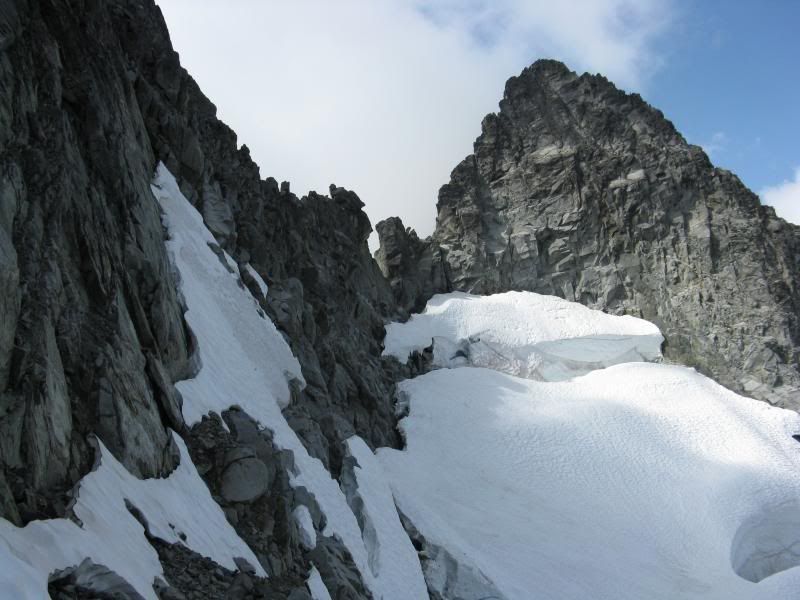 Choss on the north face.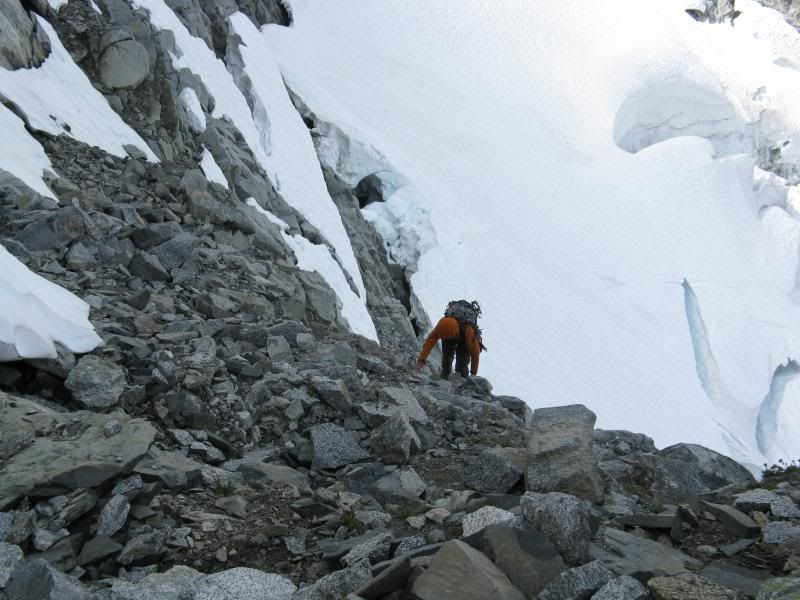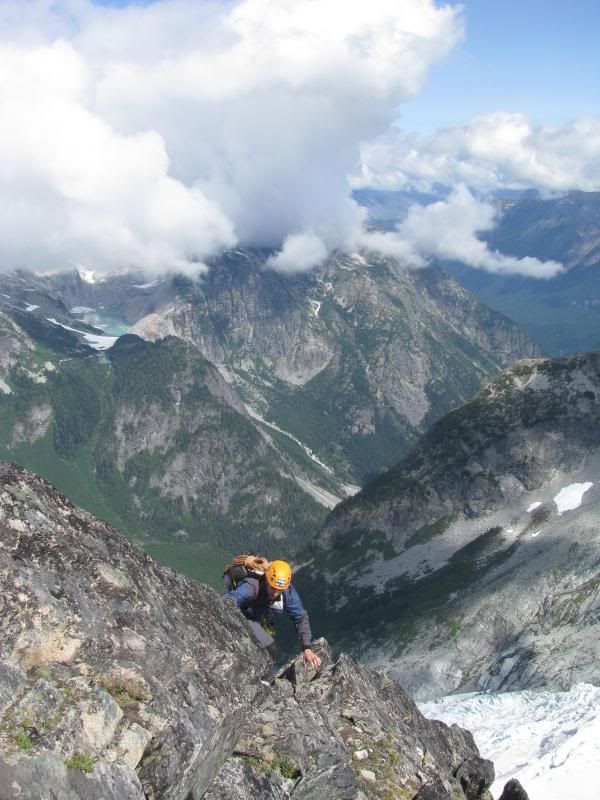 We skipped the snow/ice traverse. It looked like a steep, slushy traverse. We climbed the rock instead at 5.fun.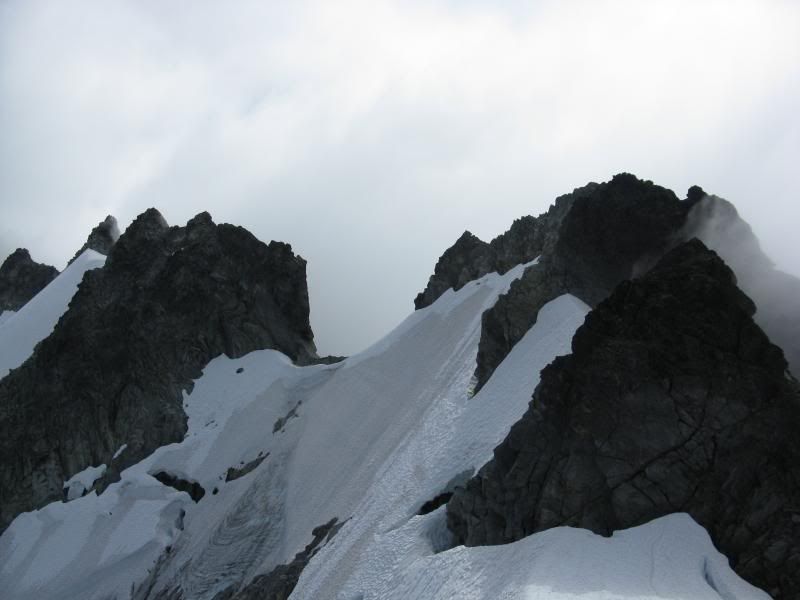 The cruxiest move of the day. Page skipped a very short rap and down-climbed a balancy ramp, protected by rope drag. Following in mountain boots was fun.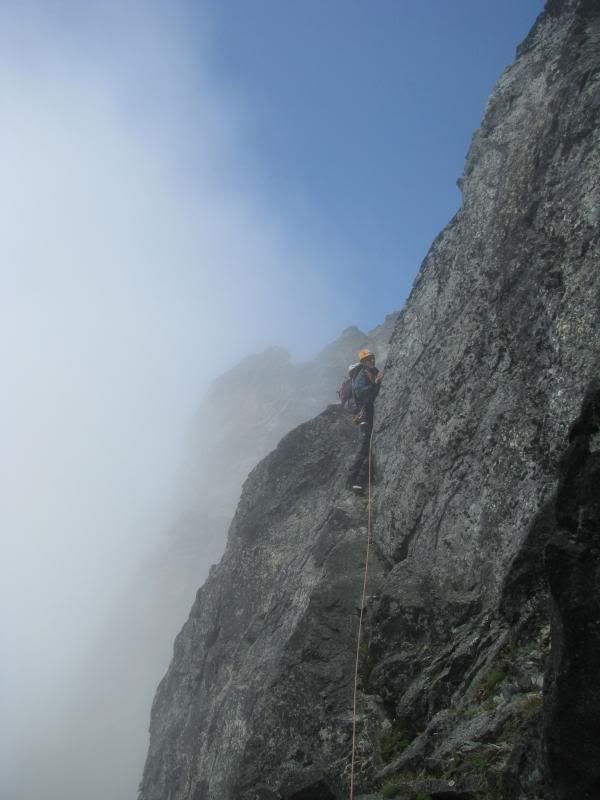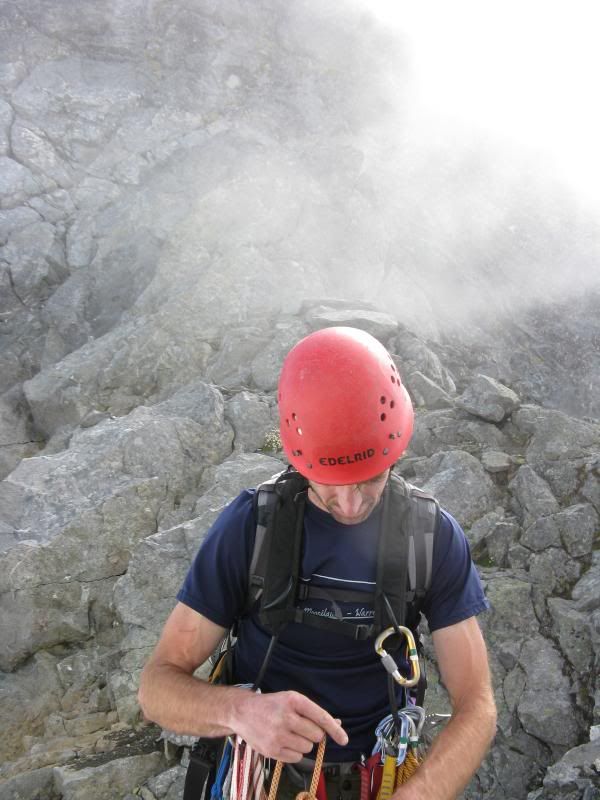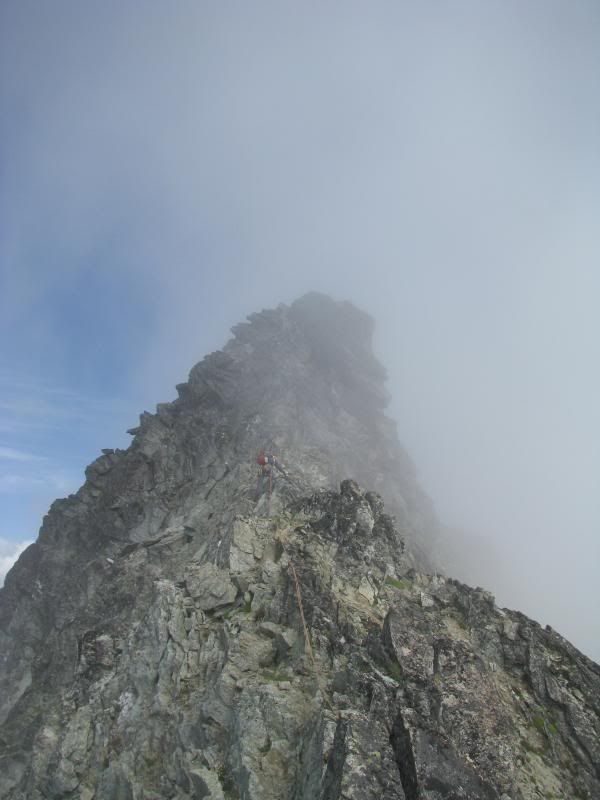 Somewhere on the ridge. The knife-edge section?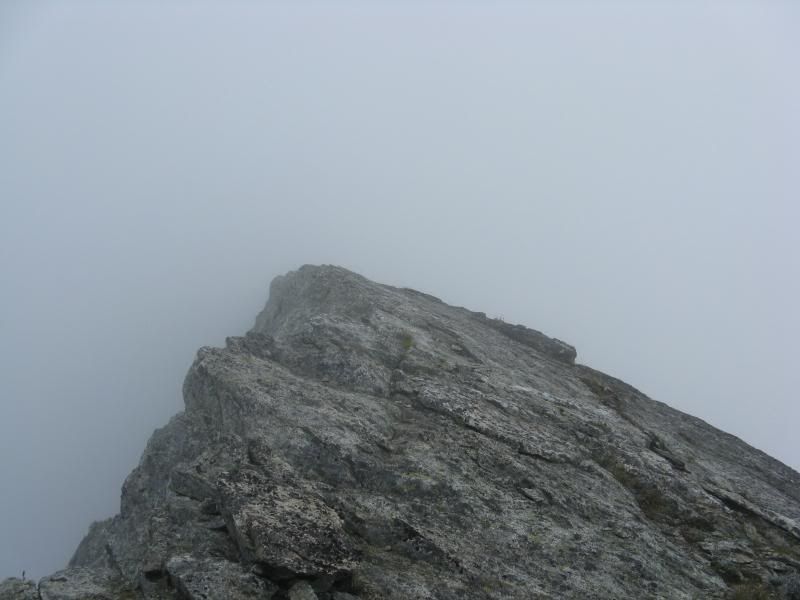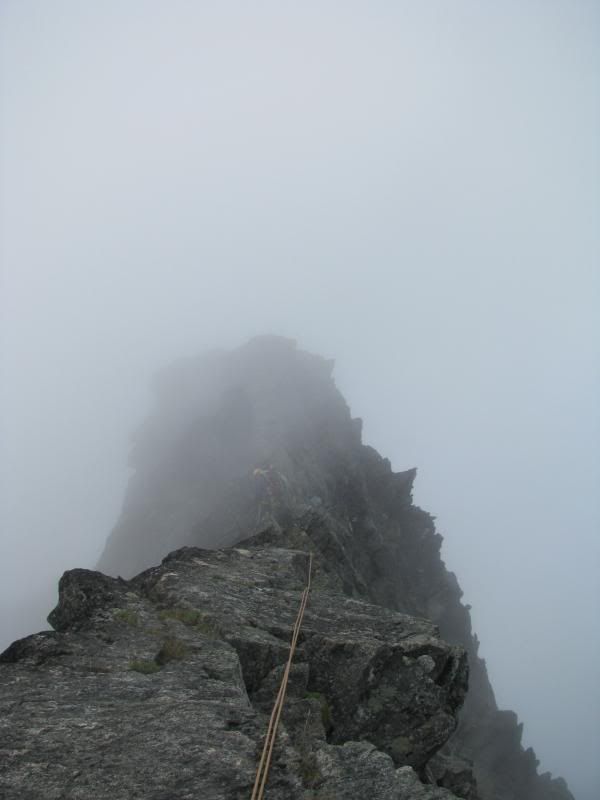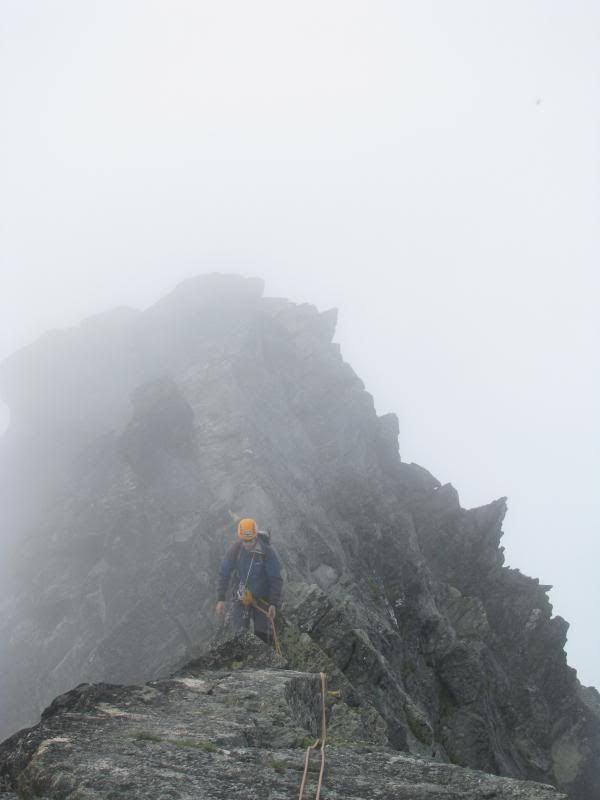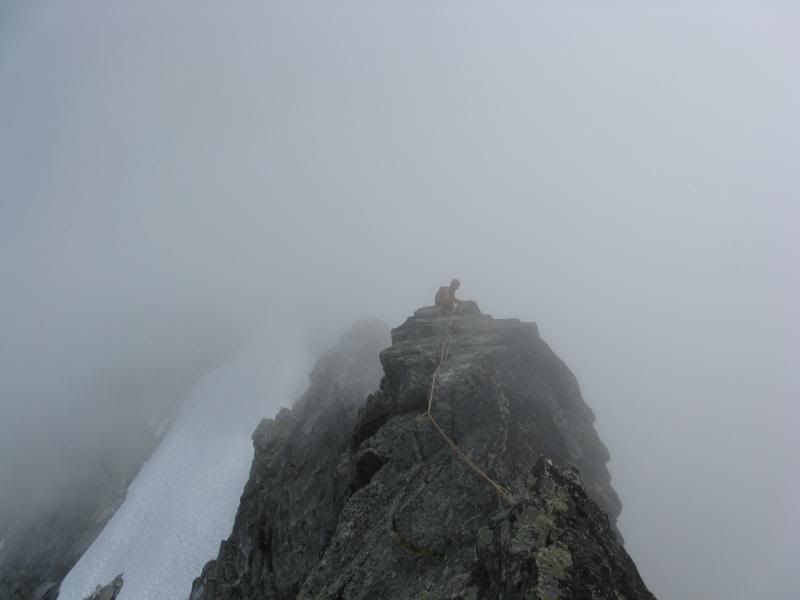 As we crossed the ridge from S to N and back again, we skipped in and out of the clouds.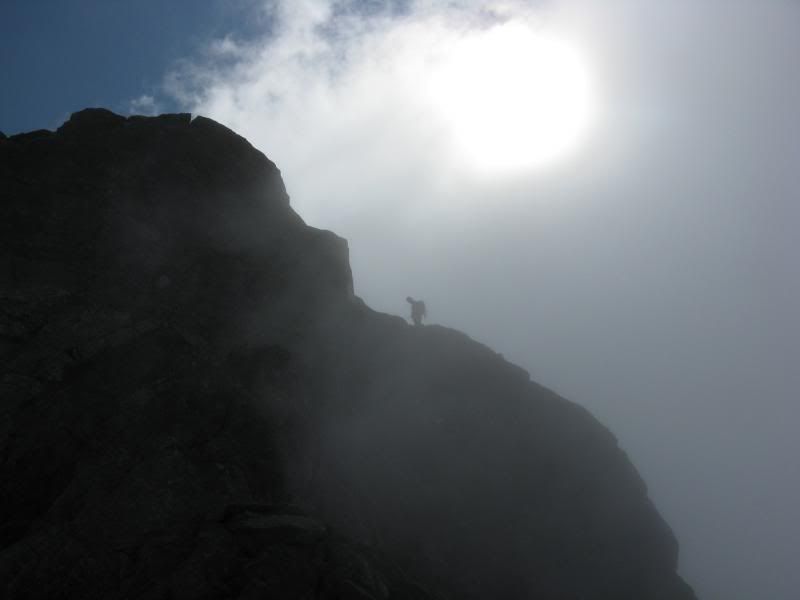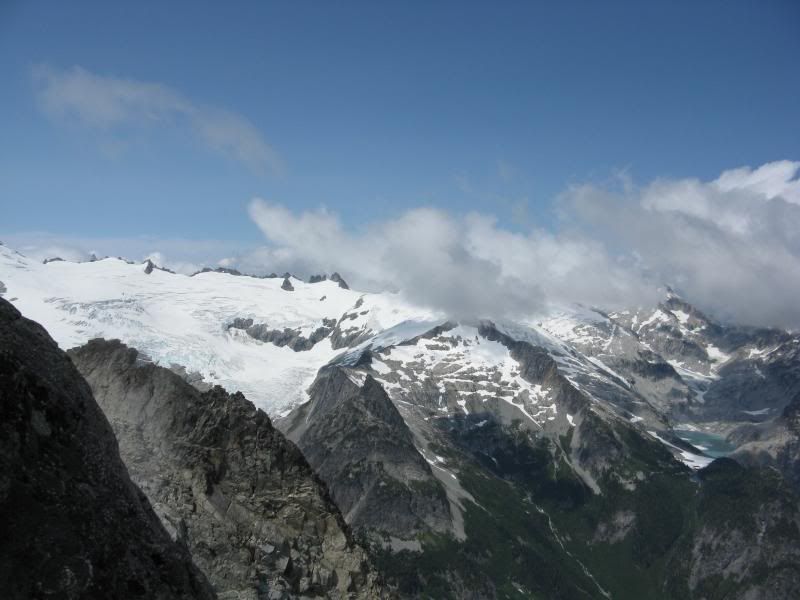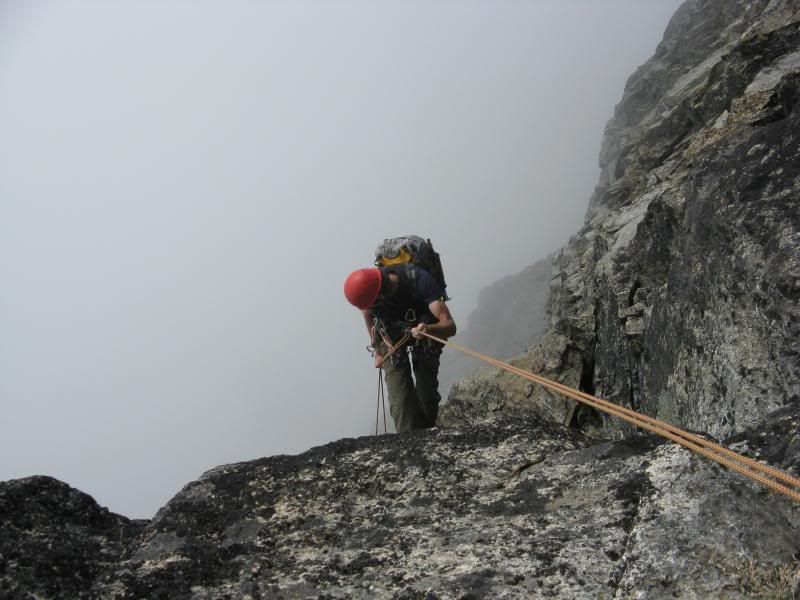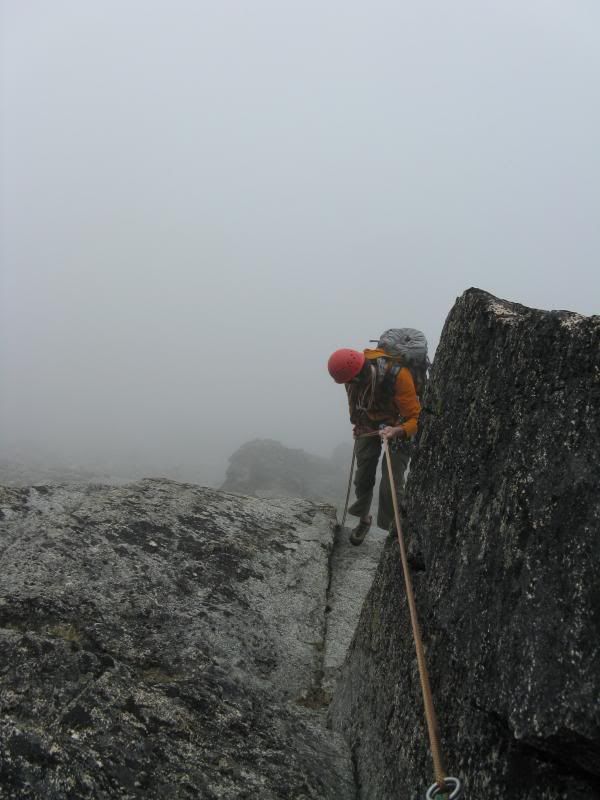 The west ridge of Mt. Forbidden.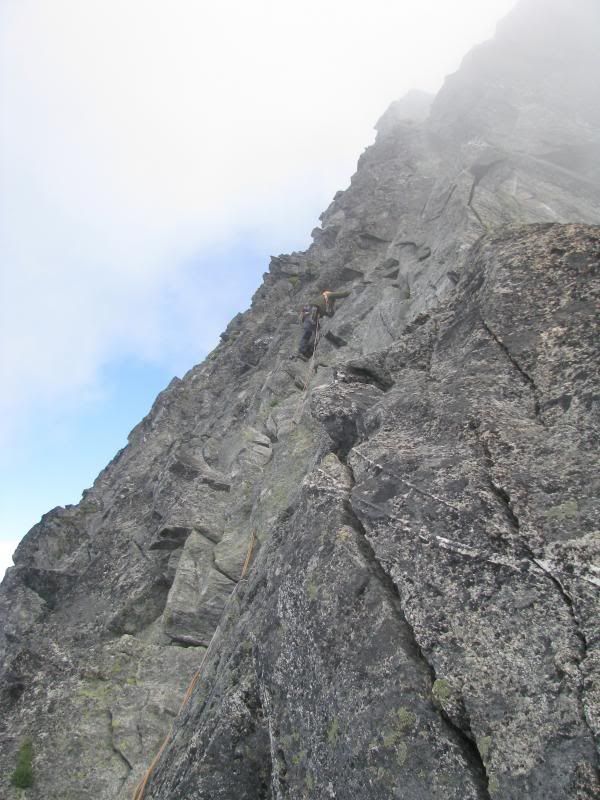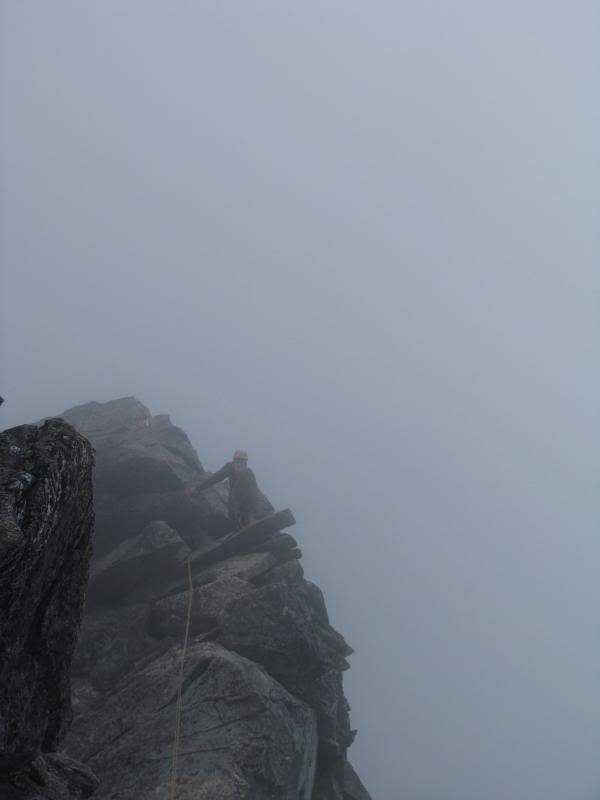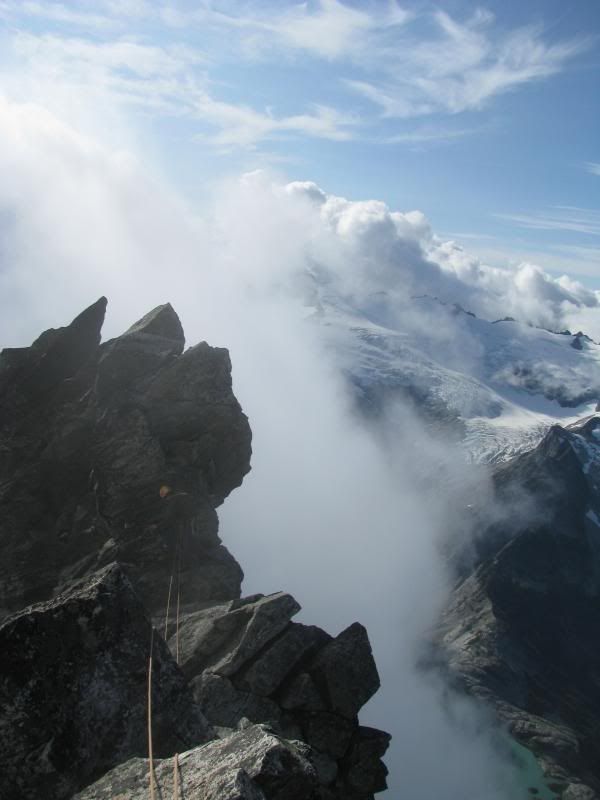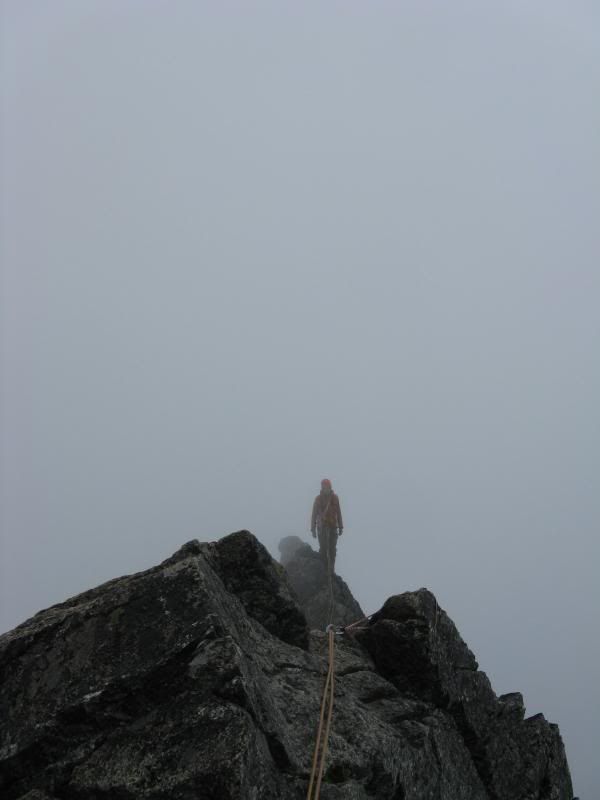 Summit.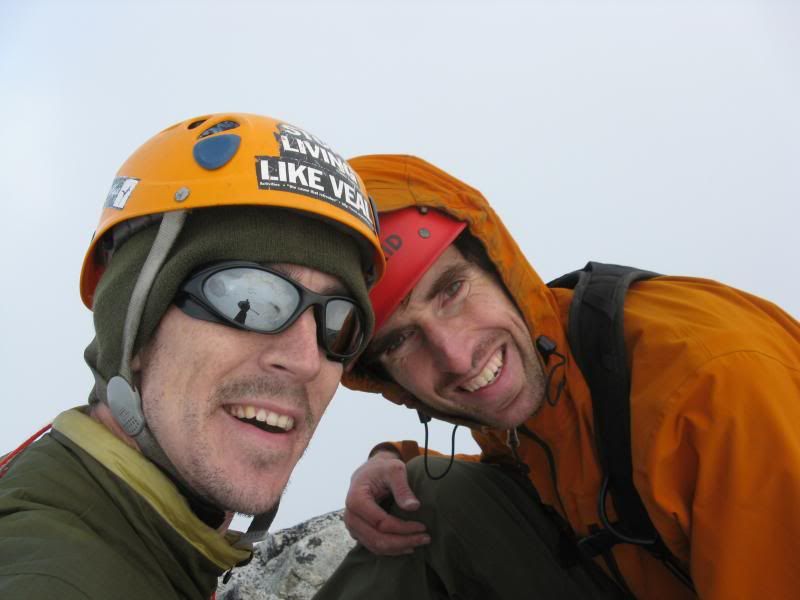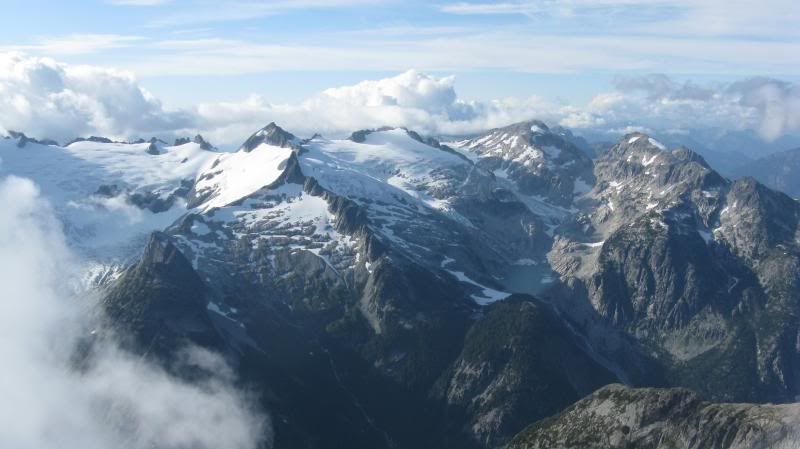 Page is a vegan, so he didn't eat any summit bacon. His loss.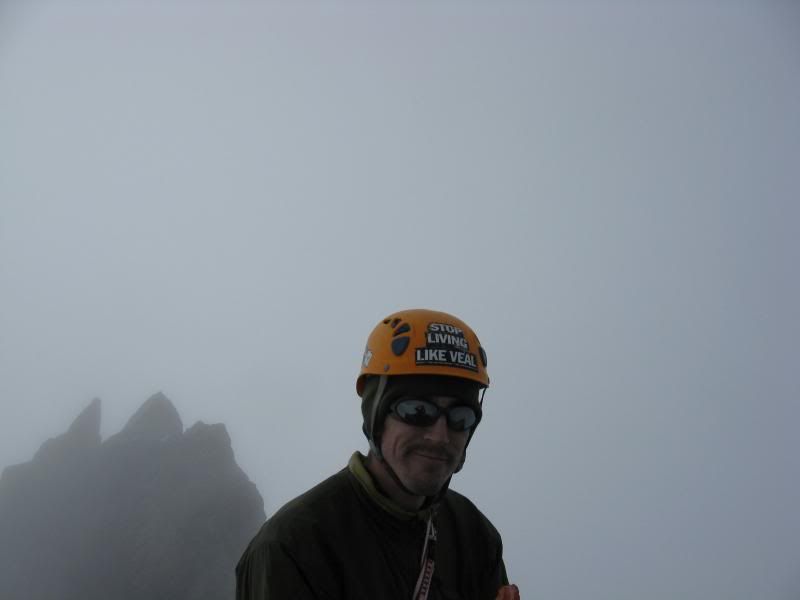 Downclimbing the west ridge and rapping to the glacier.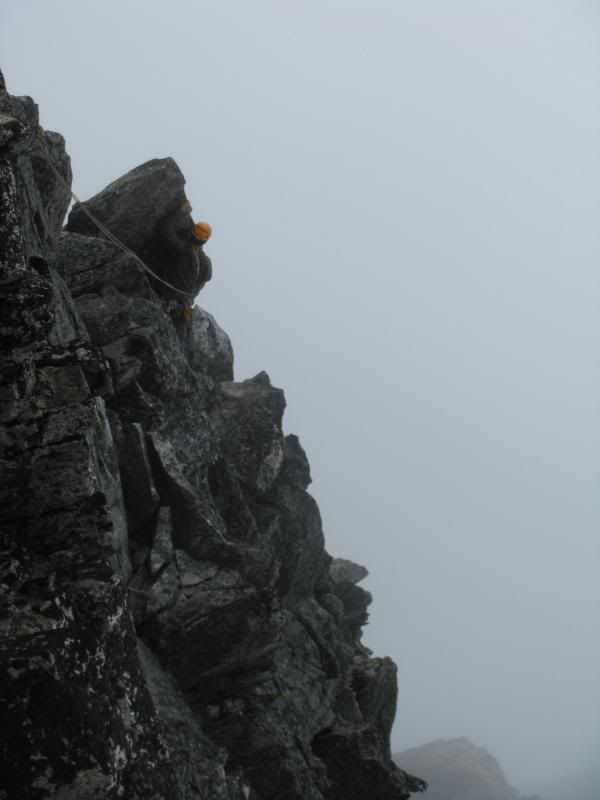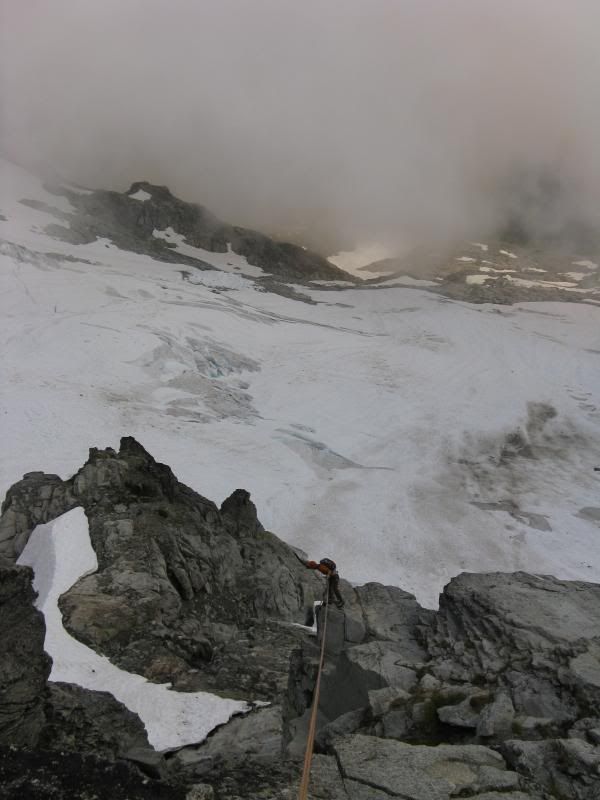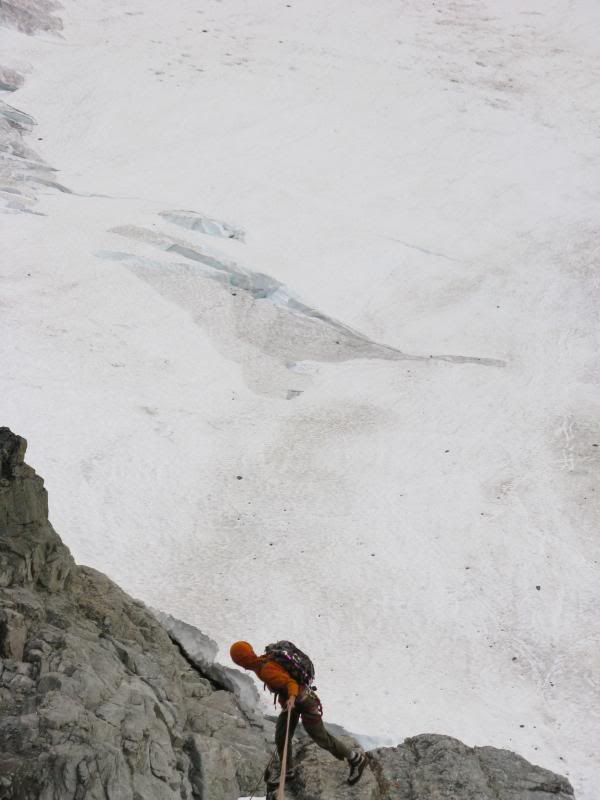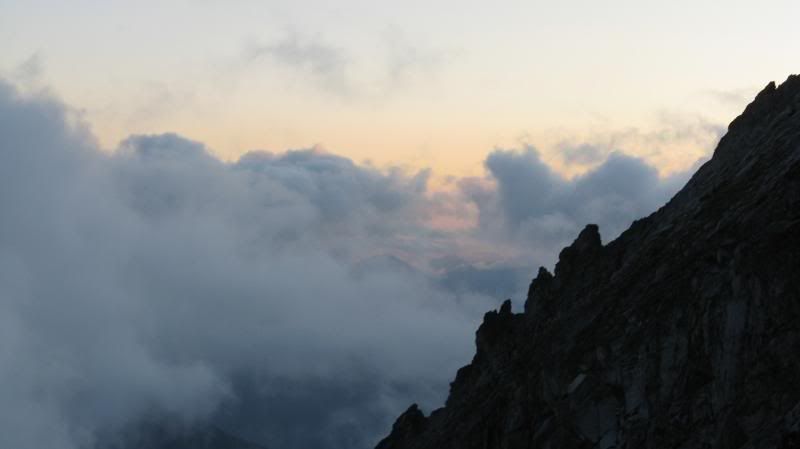 Still in a cloud the morning after…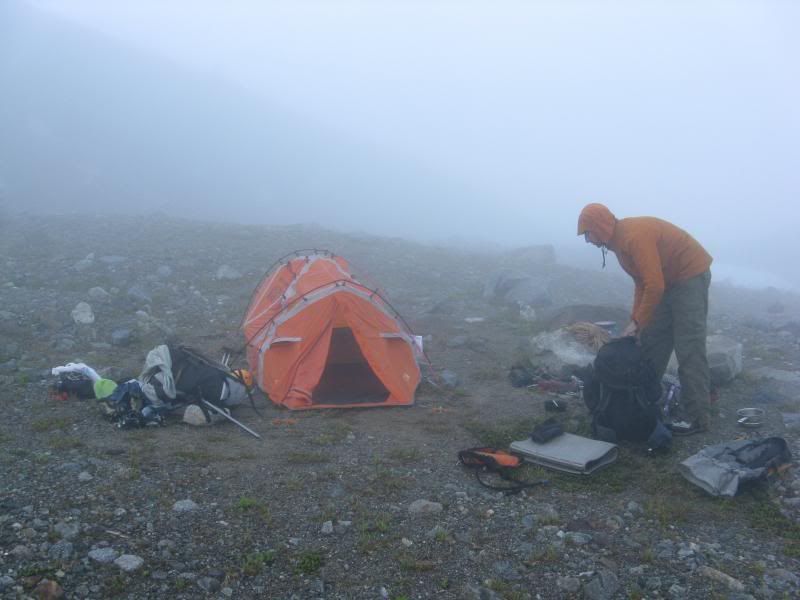 But it began to break as we climbed up to the Salahe arm.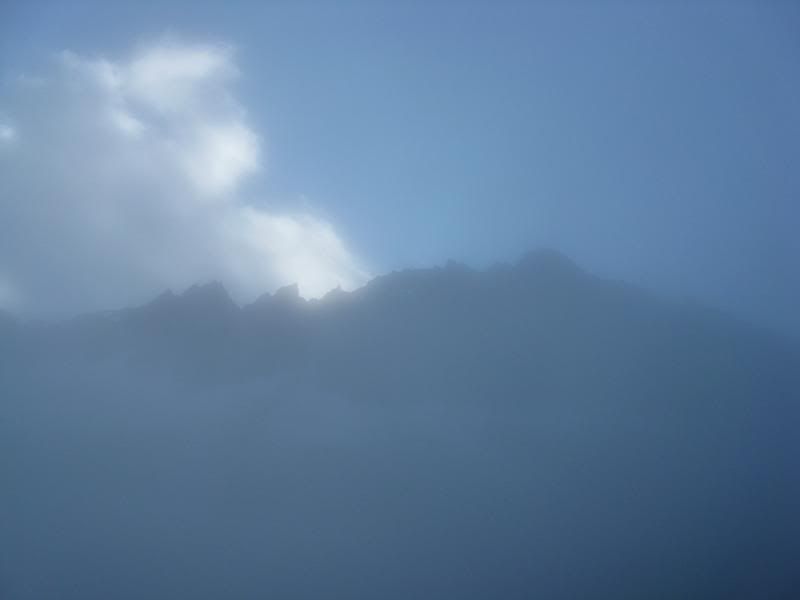 First clear view of Mt. Forbidden.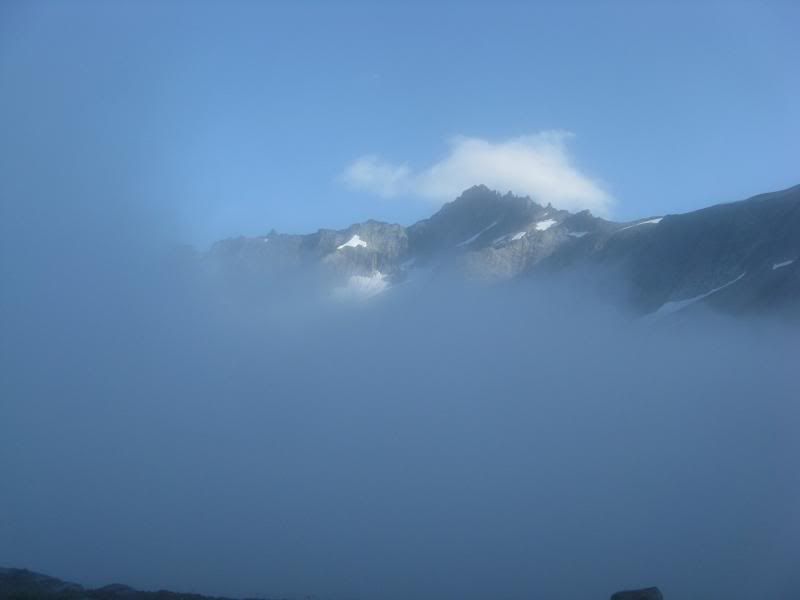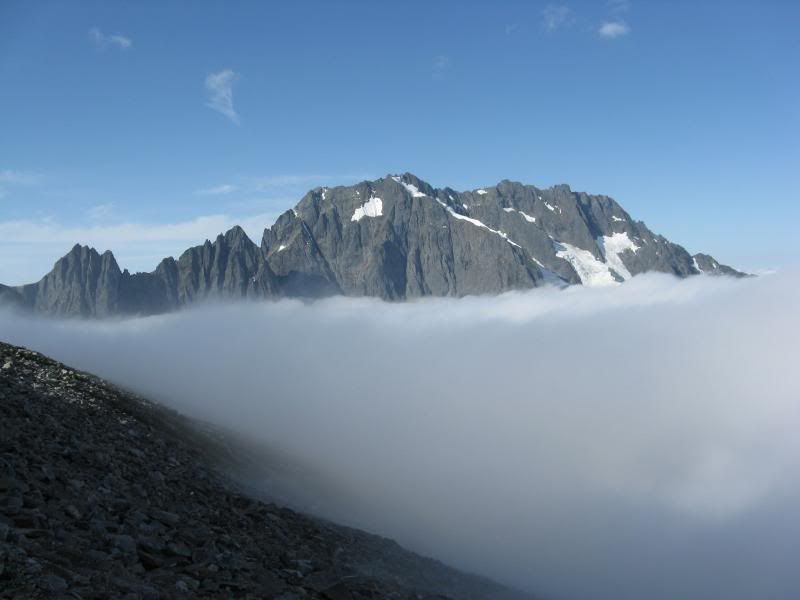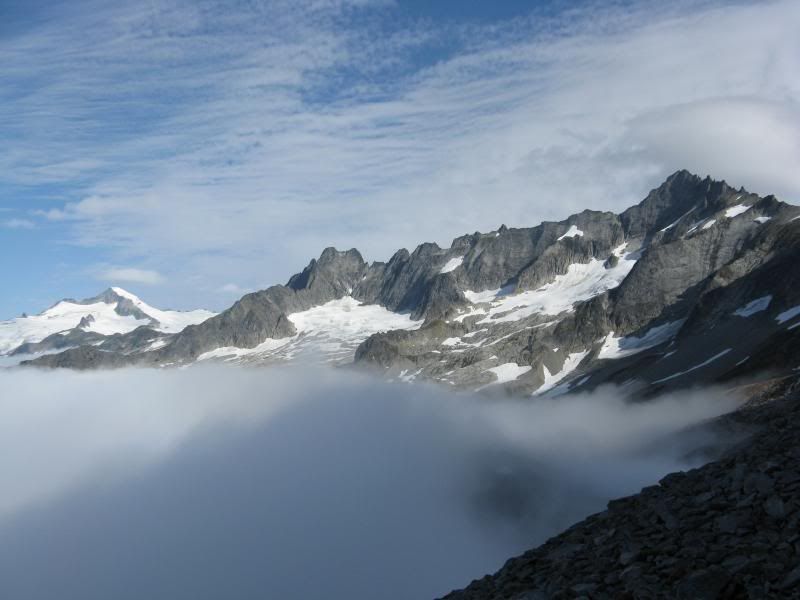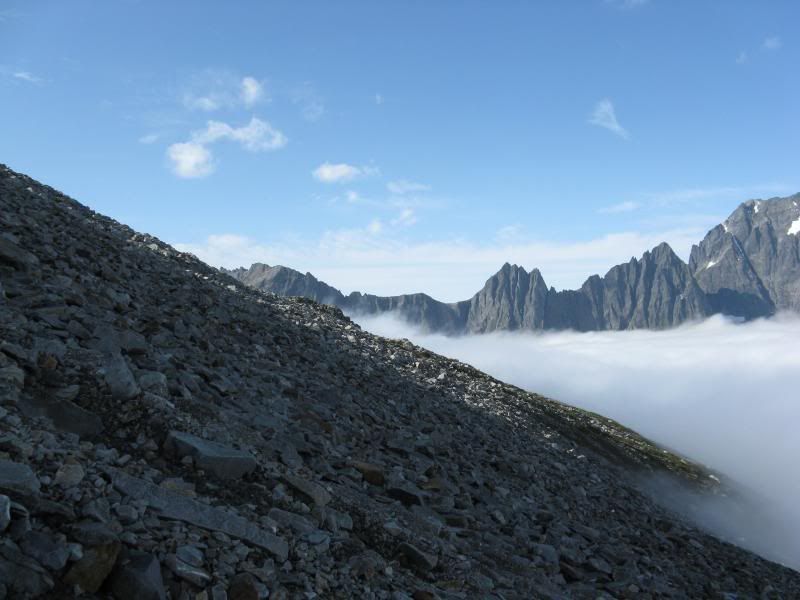 I thought I'd wandered into the Sound of Music.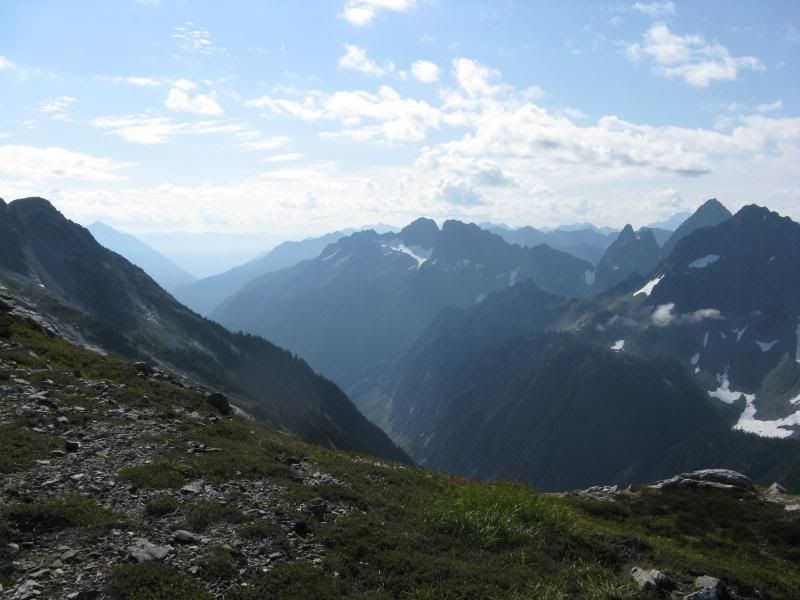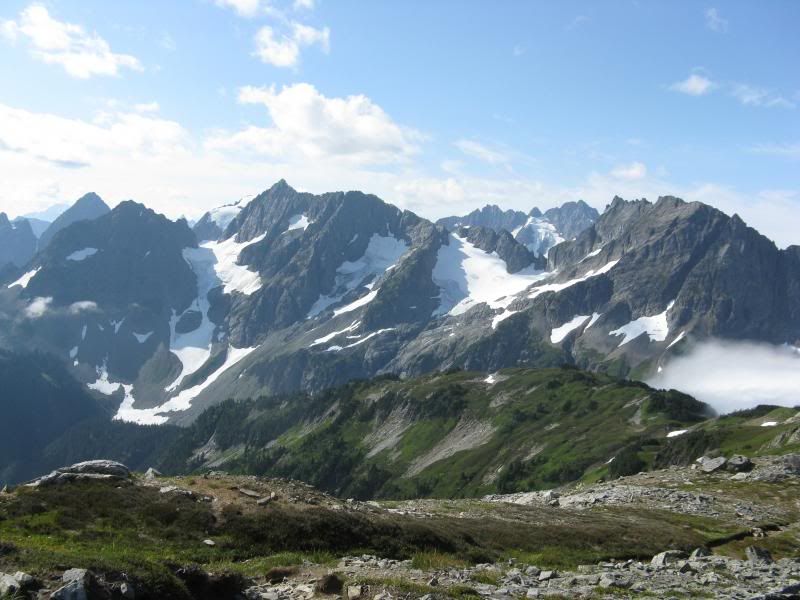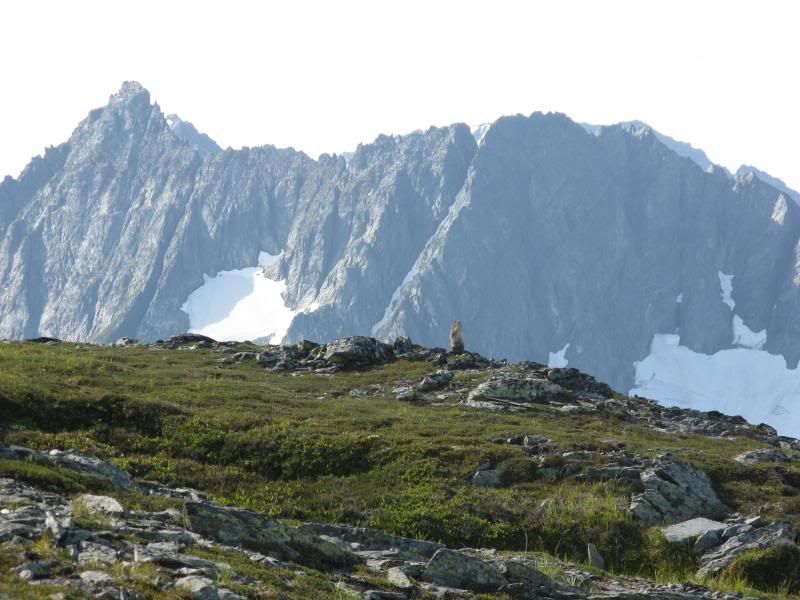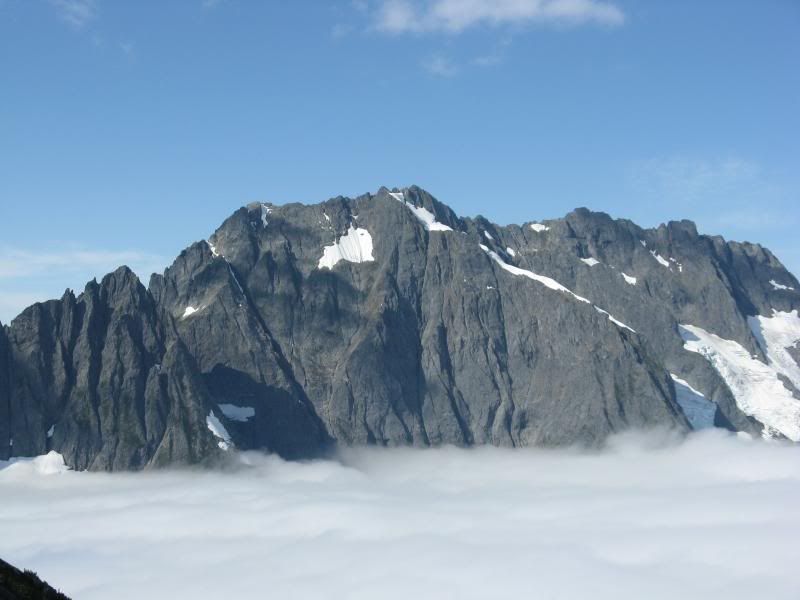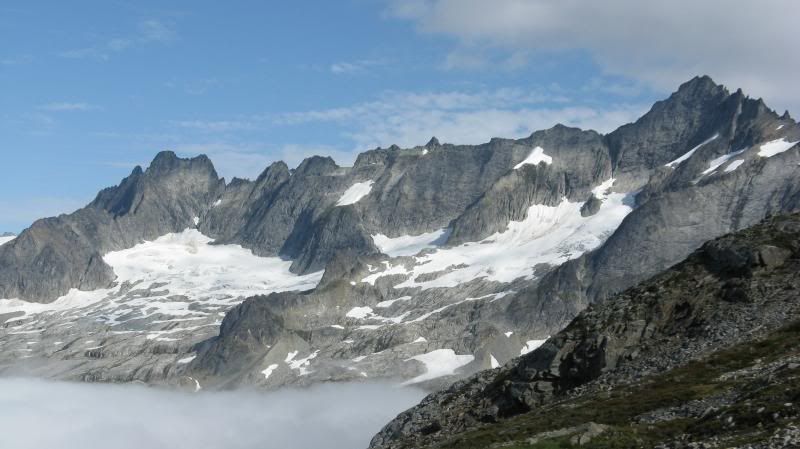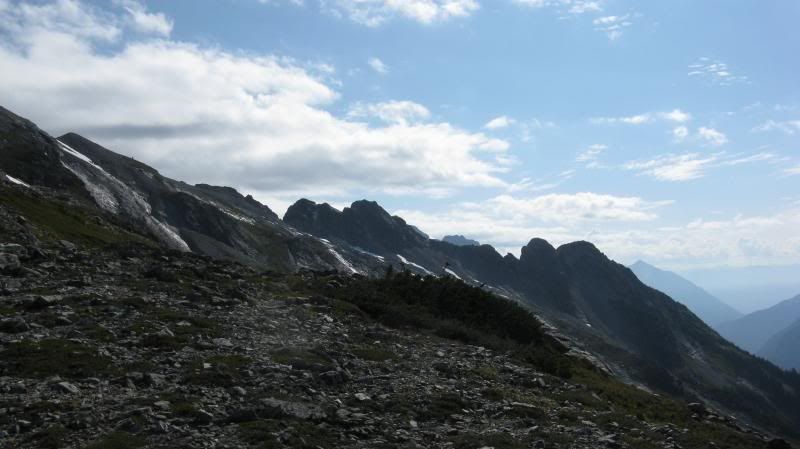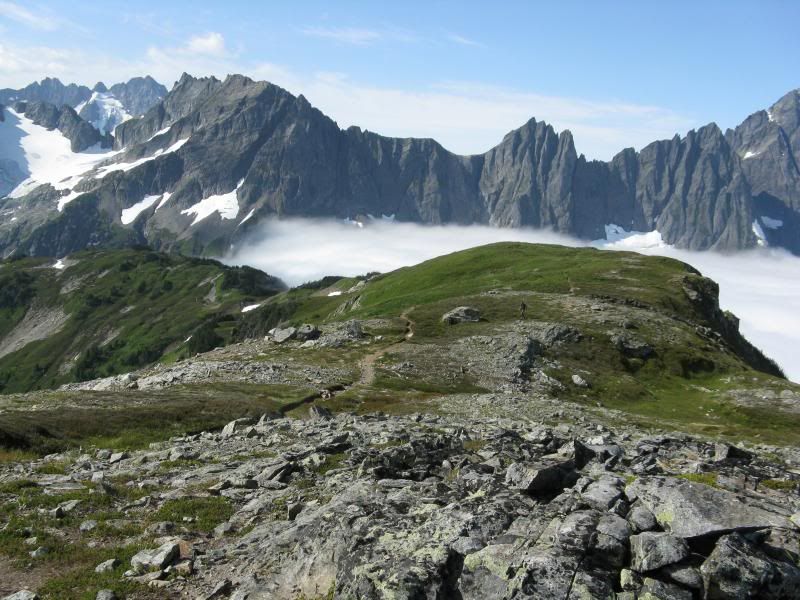 Clouds pouring over Cascade Pass.