It was Farland, Doug McDonald's friend who coined the phrase, while we were on yet another hike. "There's BeanFest and SushiFest, but this is more like GeezerFest."
I immediately said, "I'm gonna use that!"
I don't even know what the combined age or climbing experience was, for a camp of only ten people, it's too much math, heh heh...
We ended up with Myself, My old military pal Buggs (BLT), Doug M., Farland F., Lindi McIlwaine, Donini, Jay Smith, Jefe, Leggs, and Jeremy. What a blast!
Why does the ground have to be so damn hard there? Is the dirt harder at the Stronghold than other places?!!? I was not alone in a lack of sleep on some nights.
The "Knob" tower above our camp. BLT and I hiked/scrambled and climbed up there after we first set up camp.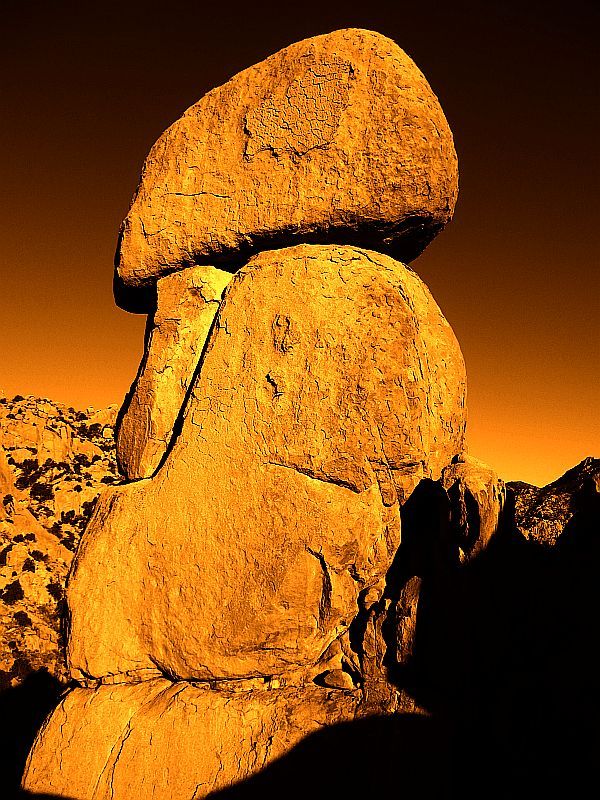 The idea was simple enough. I have climbed out of two or three man camps for many years. Normally it's the simplest and most efficient way to get stuff done. But part of me has always missed the old Camp IV days. I just never missed those folks that you DIDN'T want hanging around your site!
So I decided why not have a bigger camp, but just people I wanted to hang out with? The first annual GeezerFest was being born.
There were a few of you who were invited and couldn't make it for one reason or another. Previous commitments, lackamoney, and extreme distance were common. Yes David, it's a long damn way from Seattle to Tombstone!
Looking further afield from "The Knob"
Please forgive me for excessive playing with the toys on my camera, some of you have teased me about it already. But it's my camera, and my sense of fun, so suck it up team!
The Brave Little Toaster, pitch 2, Ewephoria.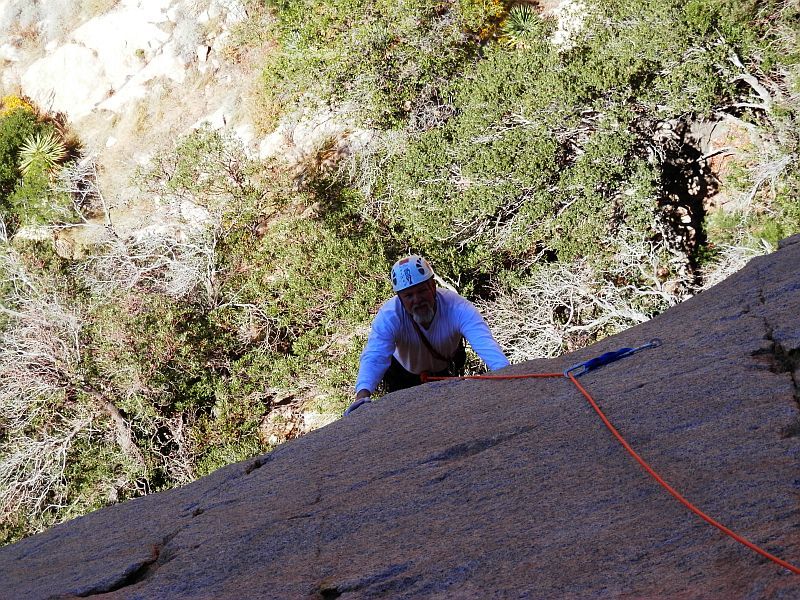 It was the trip of broken stuff. Broken chairs, malfunctioning stove, truck stereo, camera issues, etc. We had it all!!
Survival on Ewephoria.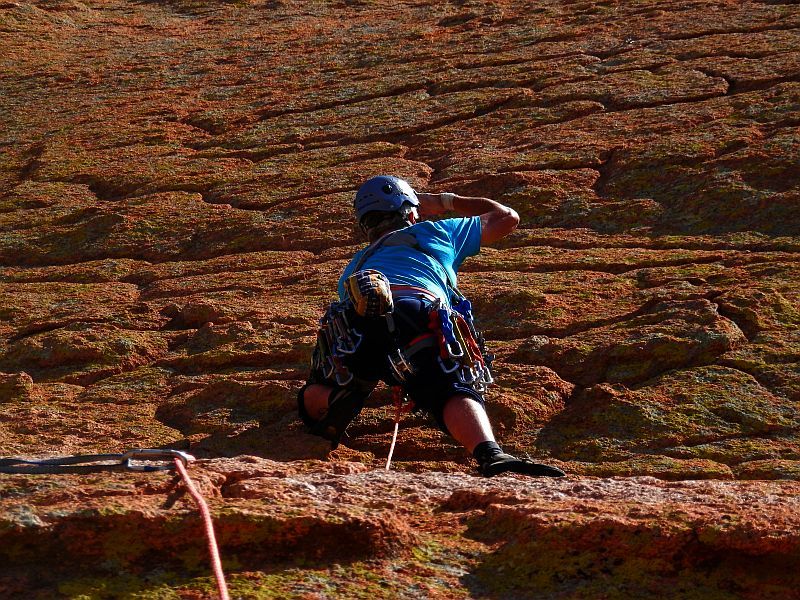 Looking Northish from Sheepshead.
Ewephoria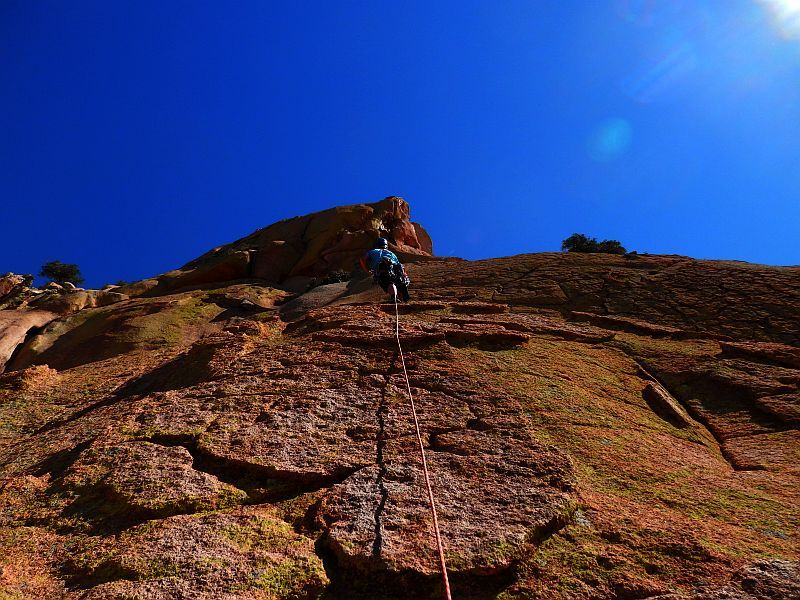 My little armored friend.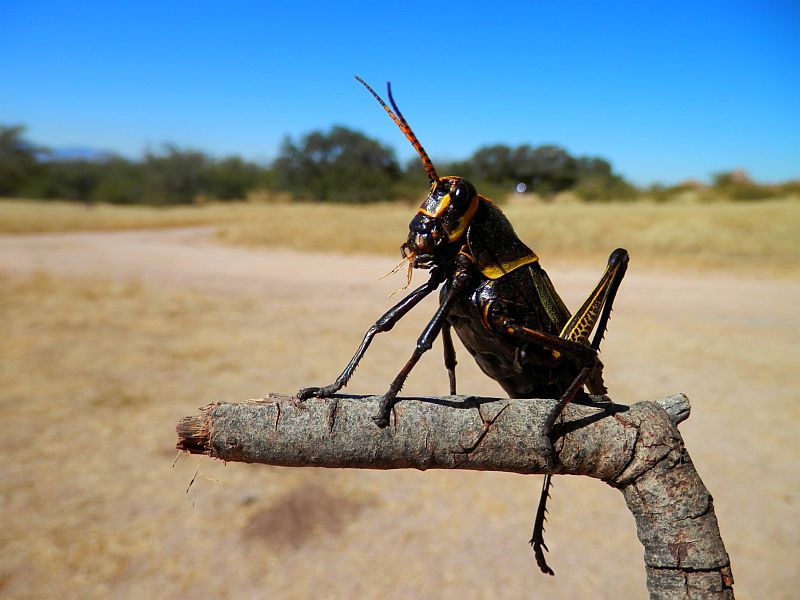 Ewephoria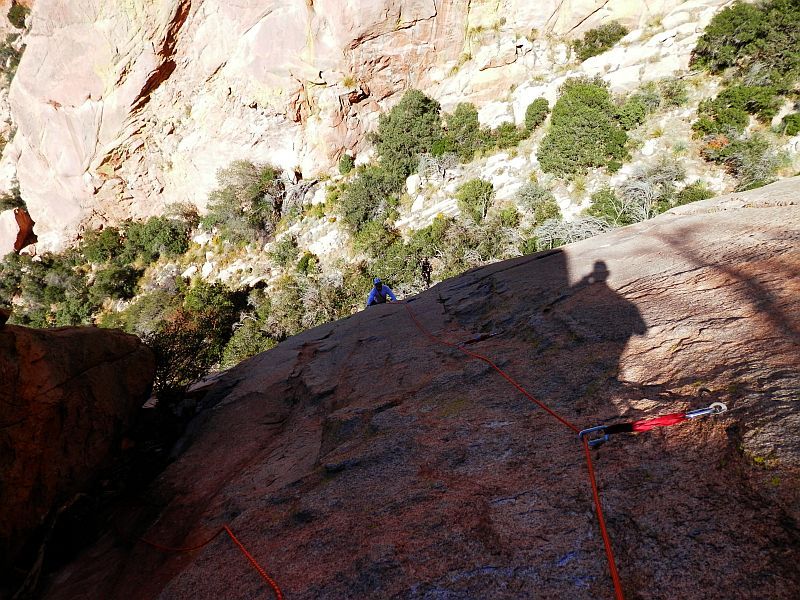 Obligatory Moon shot.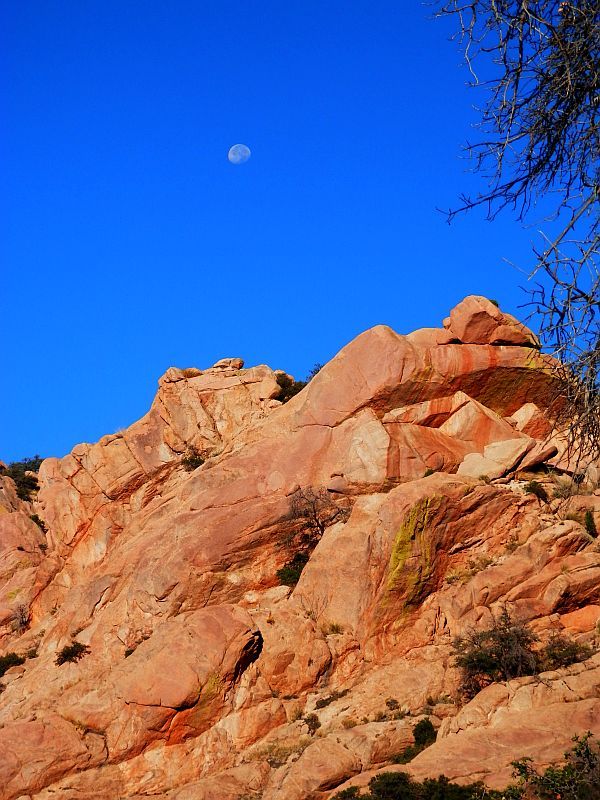 A picture of Donini taking a picture.
Our camp is in the trees below.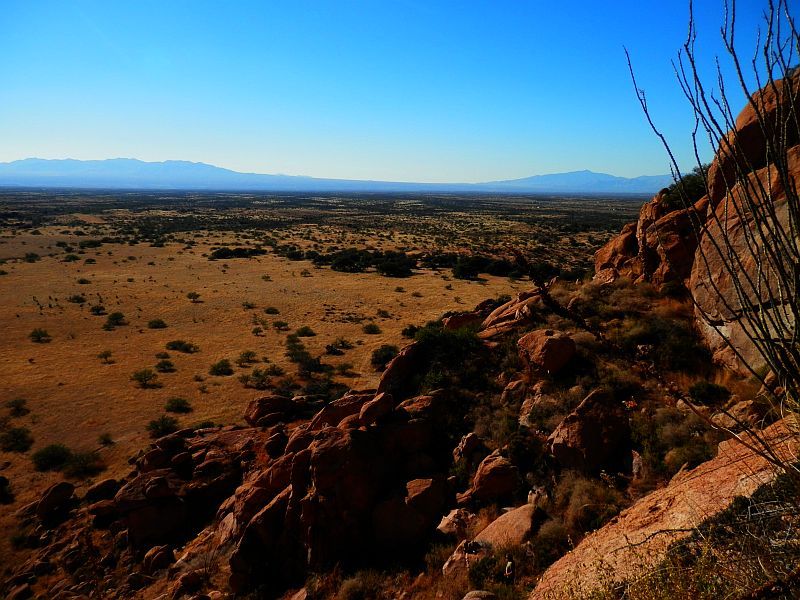 Buggs brought me some New Mexico cutlery, since I flew.
The saddle under the Knob.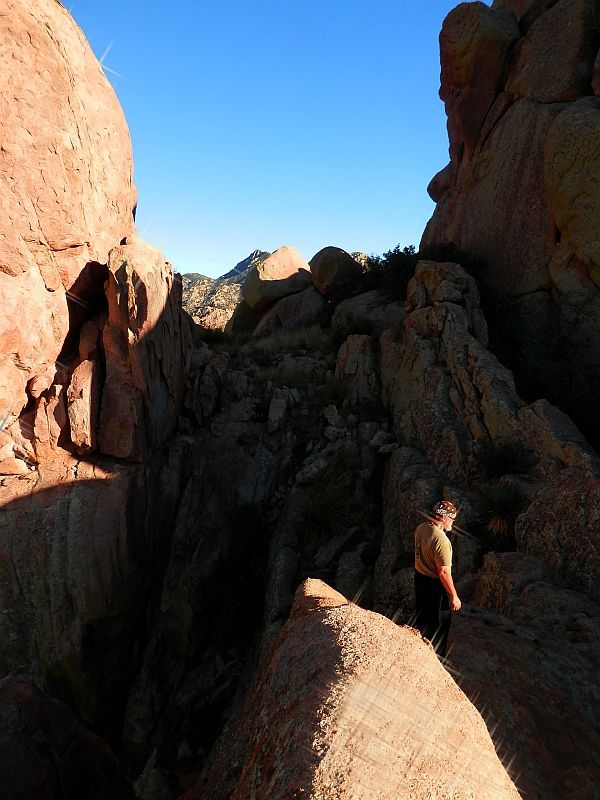 Lindi above, Jeremy and Buggs below, Cochise Dome
Doug leading on Mystery Of The Desert.
Sky hole!!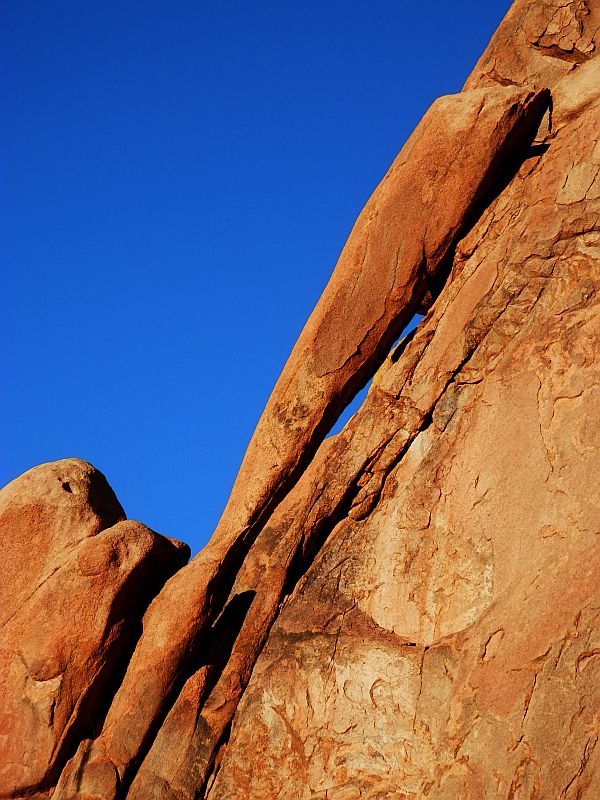 Buggs, thinking it over.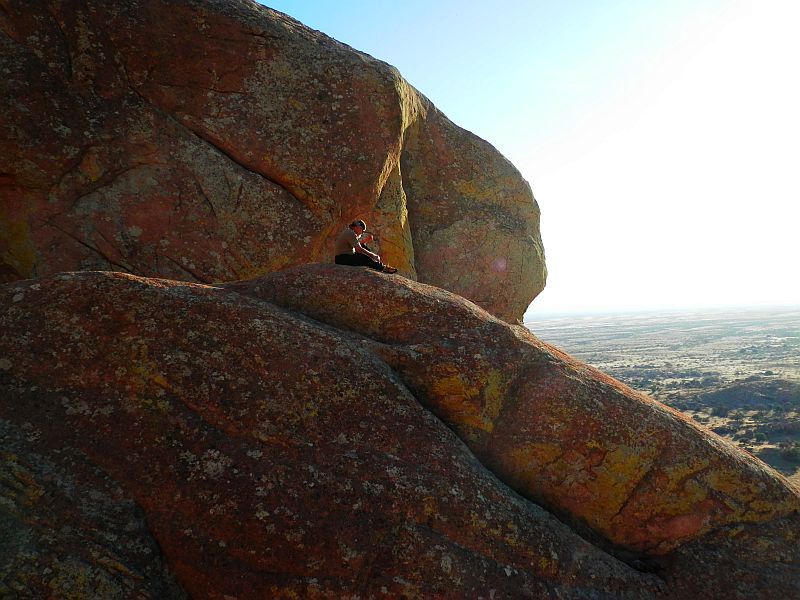 The Knob, from camp.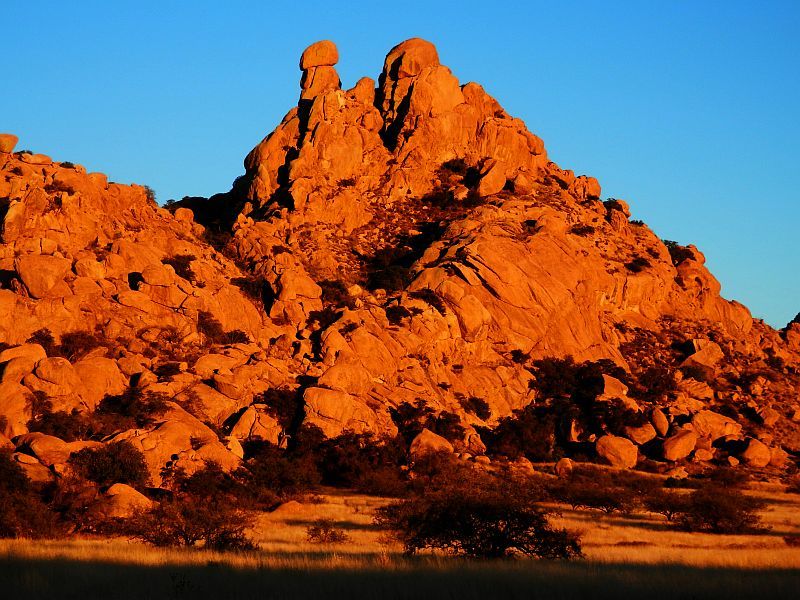 Back in a bit!
I hope a few folks will include a few of their shots too, although a couple aren't even Tacos. Actually, I hope Jay Smith will send me a few I can share, since I think he is orders of magnitude beyond me as a photographer.
I hope I have Farlands permission to prove that I followed a 5.11 pitch!
Hardest single pitch I've done in quite a while, even though I had to hang once....damn, I thought I was gonna pull through too!