For months I'd been planning on taking the mighty Lepton Man to Cabezon Peak.
There are many reasons it's a favorite place of mine, some of them personal.
We really had to hustle on our chores to make a successful bid for camp before sunset.
Lepton is as much of a desert rat as I am, maybe more. I KNEW he would love it out there, and that a single night out, with changing light and color would make the difference.
We were not disappointed.
As usual, I took quite a few pictures hoping for a couple keepers.
First things first was bust out the lawn chairs and take in the local scene.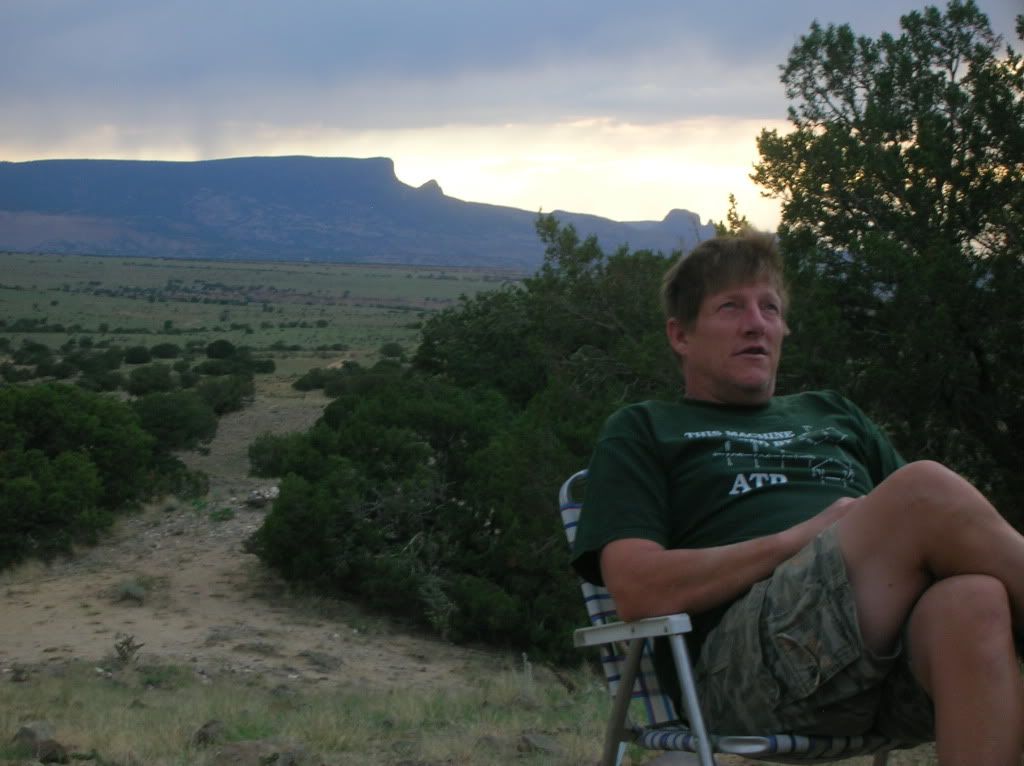 While Lepton stared at the evening light on the summit, this began to happen behind him.
It was so quiet and peaceful, the way certain classical pieces begin. We decided that we HAD to go for a short walk, toward that Sunset Sonata.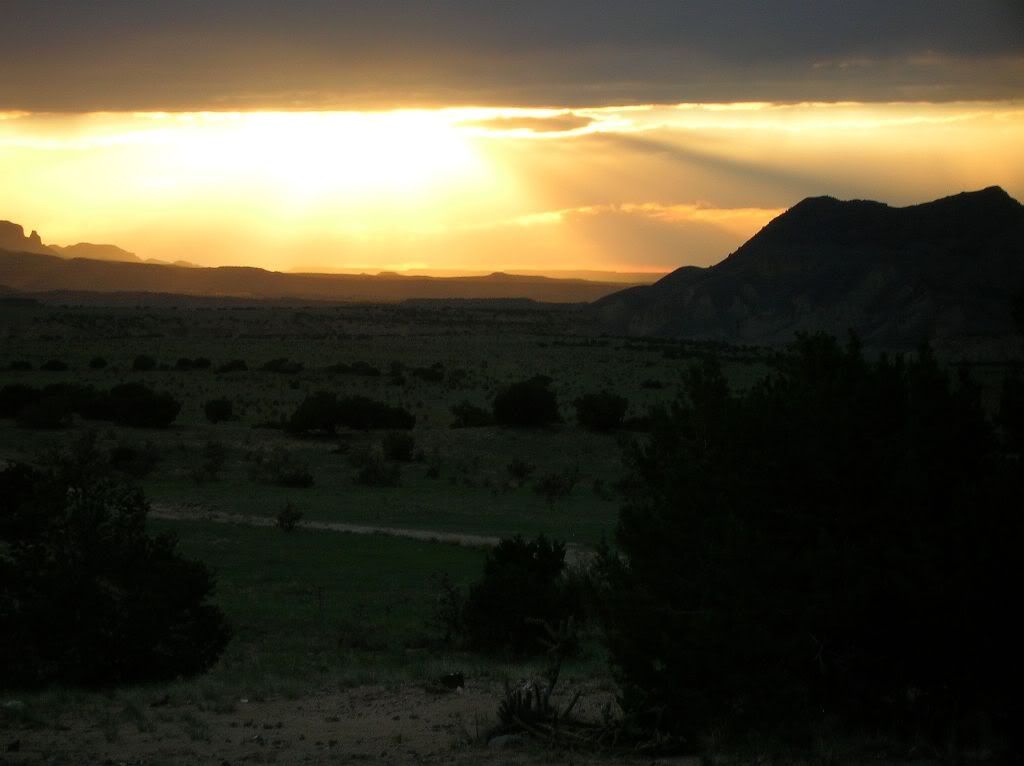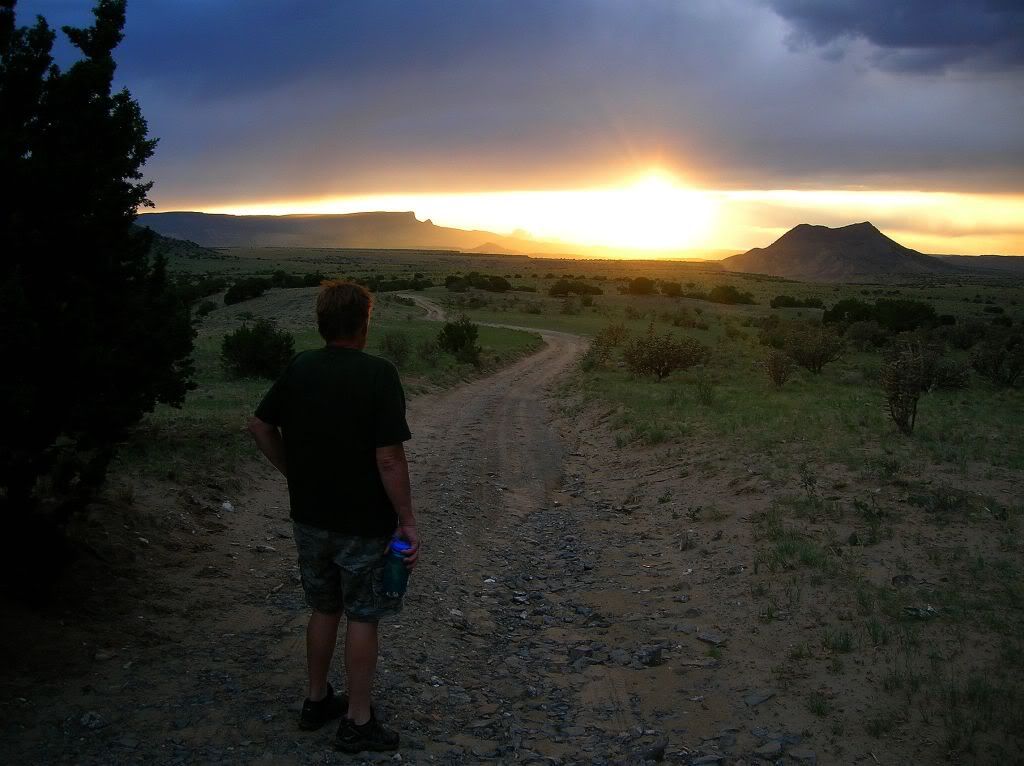 They didn't all come out great, so I'm just gonna lay the good ones on you.
The vibrations grew, and the second movement came on more forcefully than the first.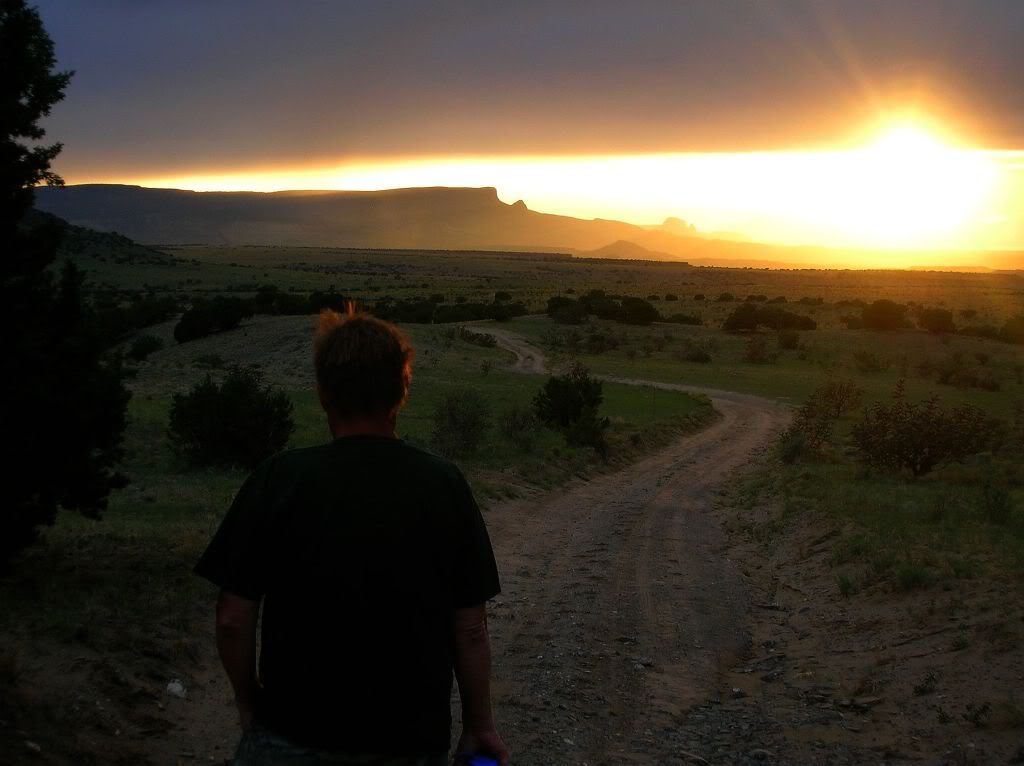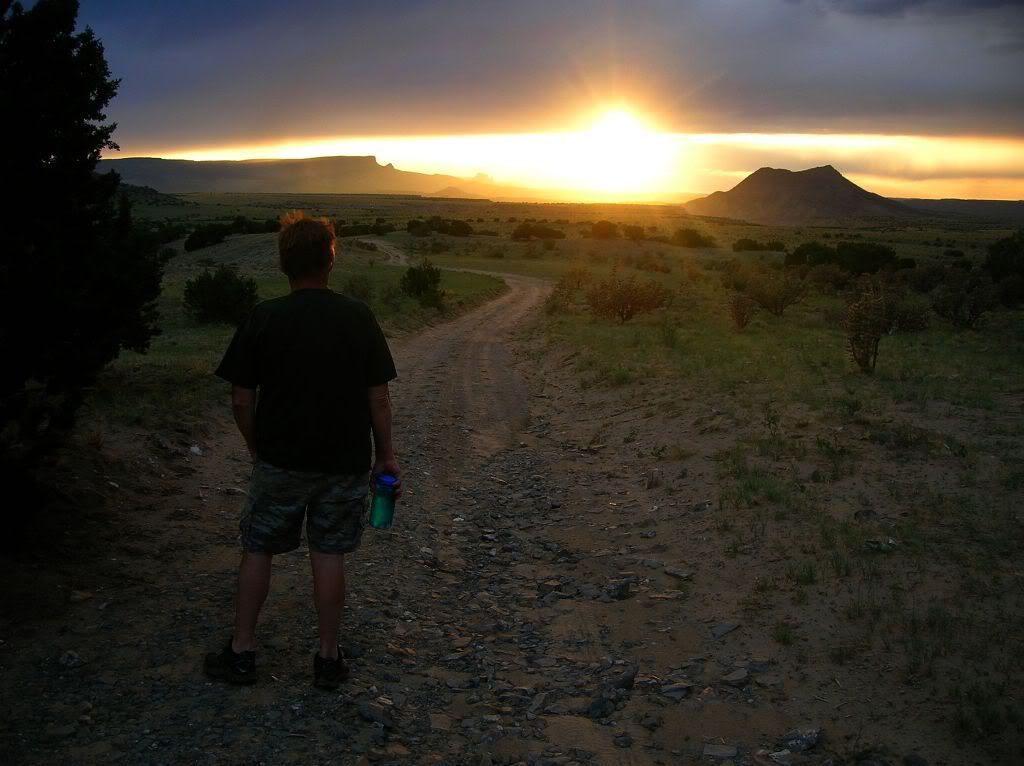 The third movement had some mellower and more somber tonal qualities.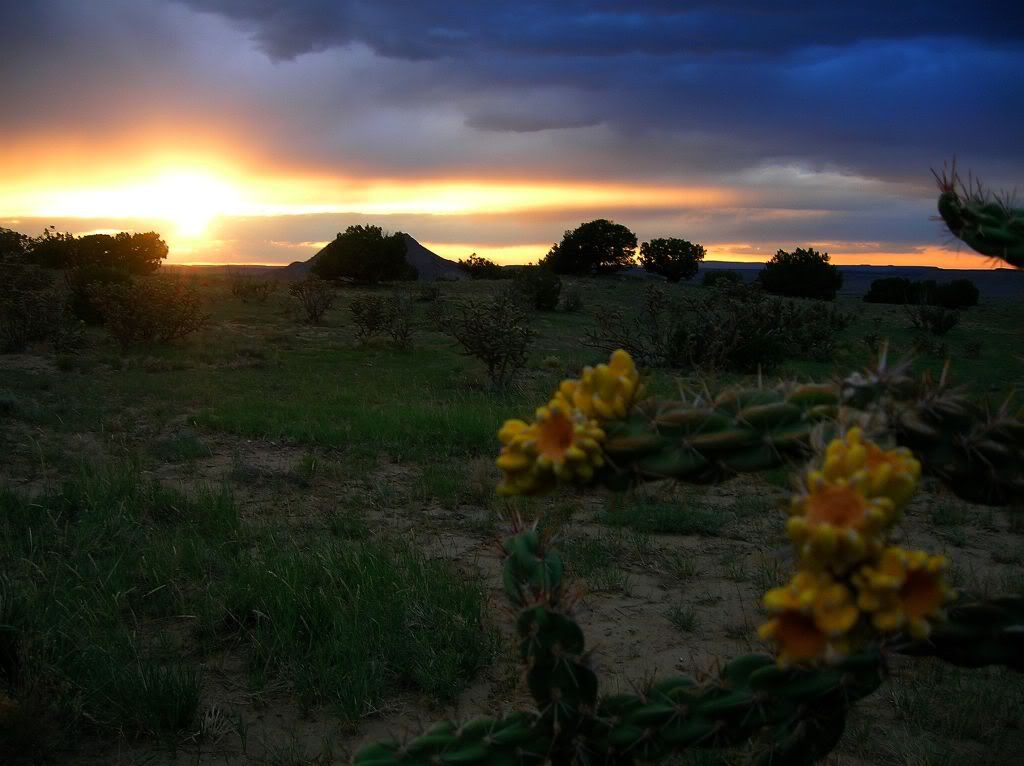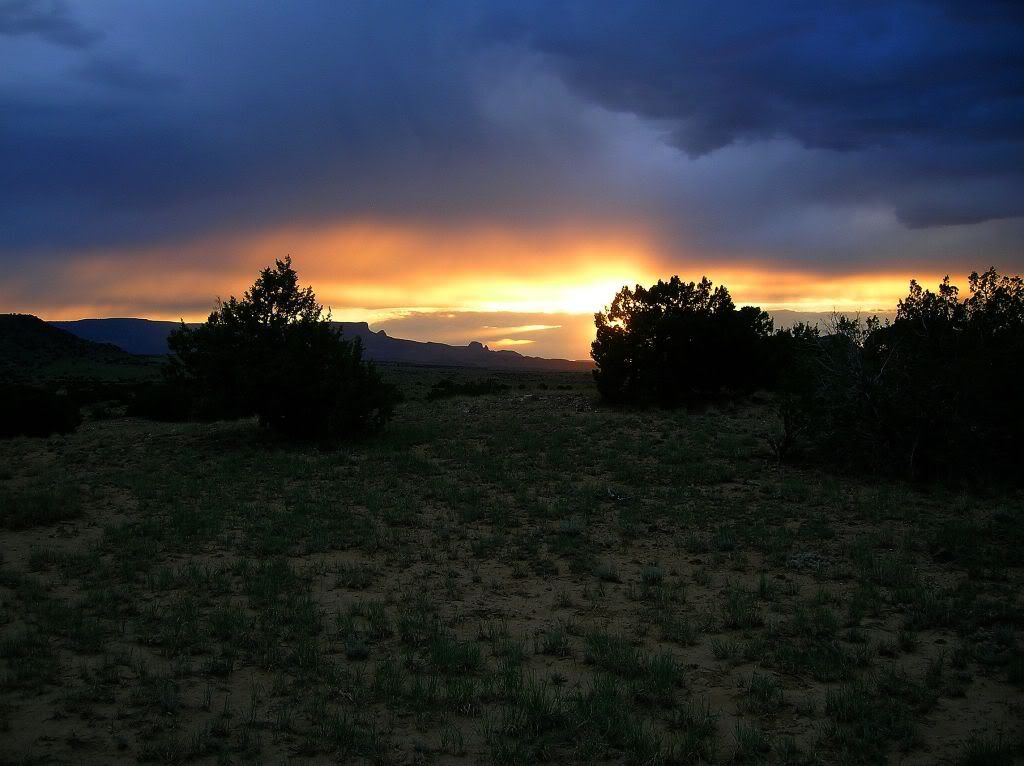 The fourth movement blasted a mighty crescendo.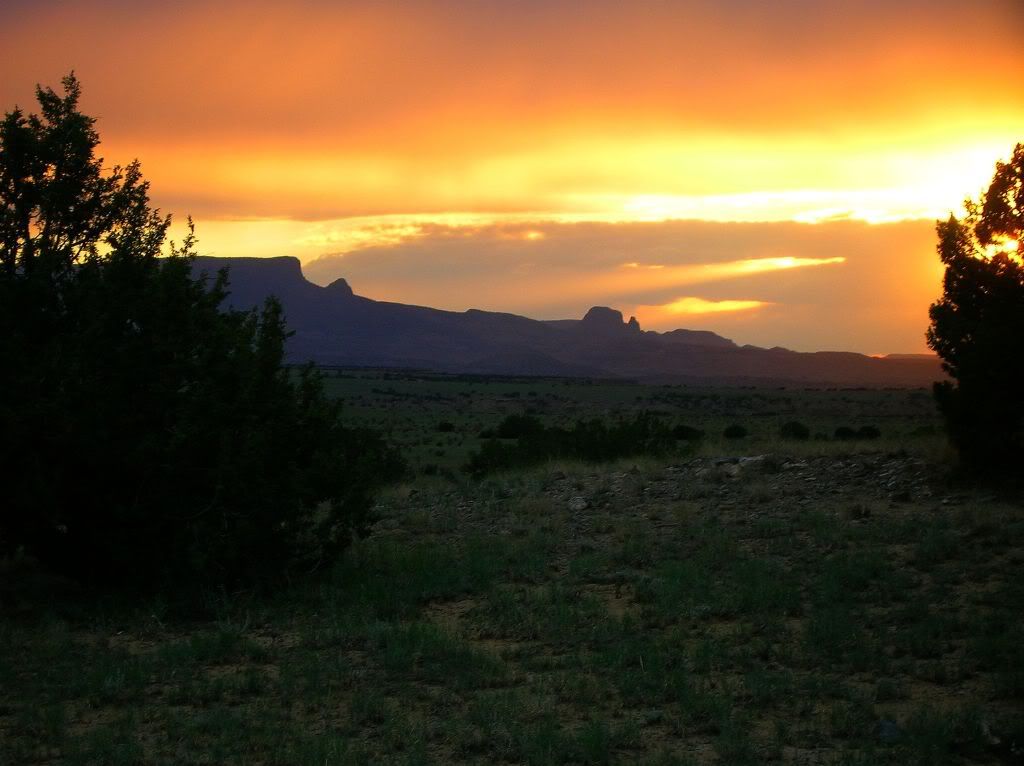 What a gas. I hadn't "seen" a piece of music like that in quite awhile!!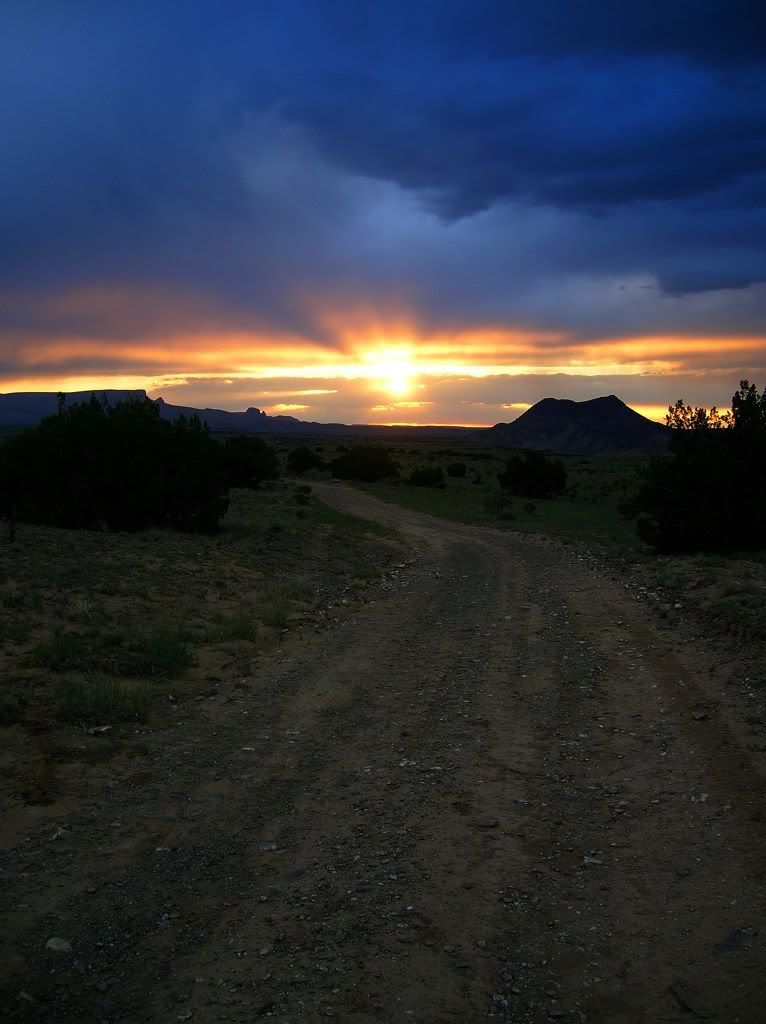 Tomorrow's activities coming up later!!