It had been since July since I had a dedicated climbing trip. My last trip to the Elephants perch was, mixed to say the least. Great climbing was had by one and all but I ended up totaling my frigging car when we were headed home and a wayward ELK jumped in front of us when we were running 60 miles an hour!
Here is a link if you interested
http://www.supertopo.com/tr/Elephants-perch-EPIC-PHOTO-TR-ON-TOPIC/t10719n.html
I'm a married father of two, so you see I've made it trad climbing around 8 days so far this year, including my 3 day climbing trip to red rocks!
Any ways I forgave my partner for totaling my car (it wasn't his fault, but I will continue to give him crap for the rest of his life...:)) And we booked a trip to red rocks for an extravaganza of trad climbing!
The first day our plan was to do Birdland 5.7+ and call it good. The approach was uneventful and we were first at the Base.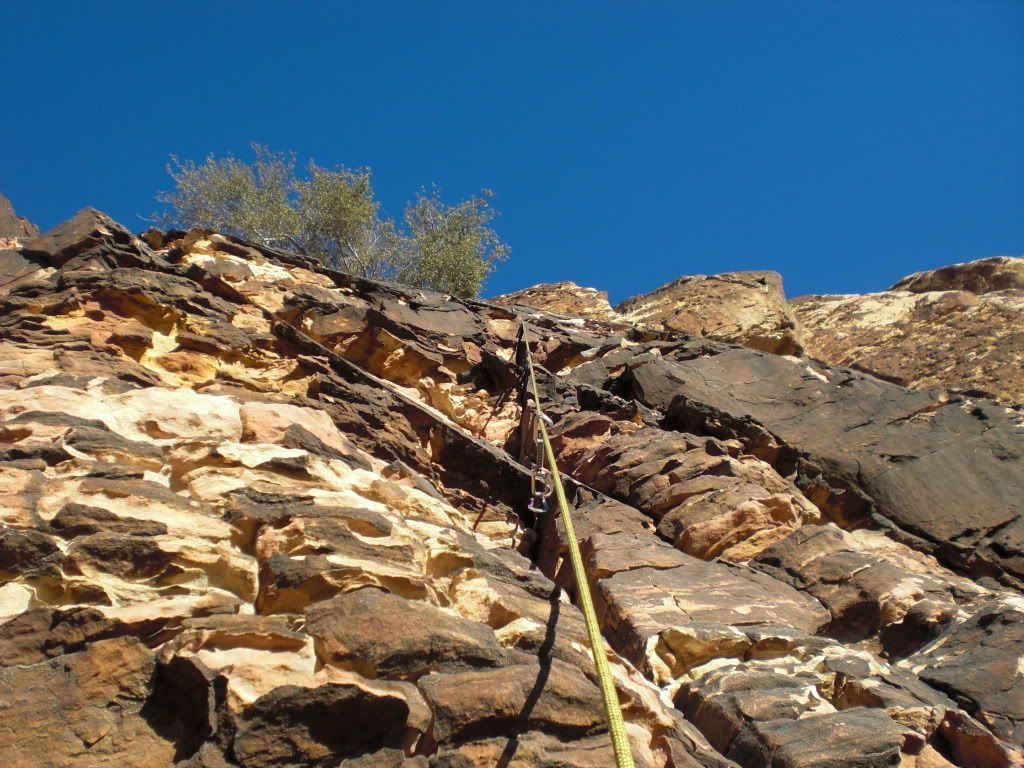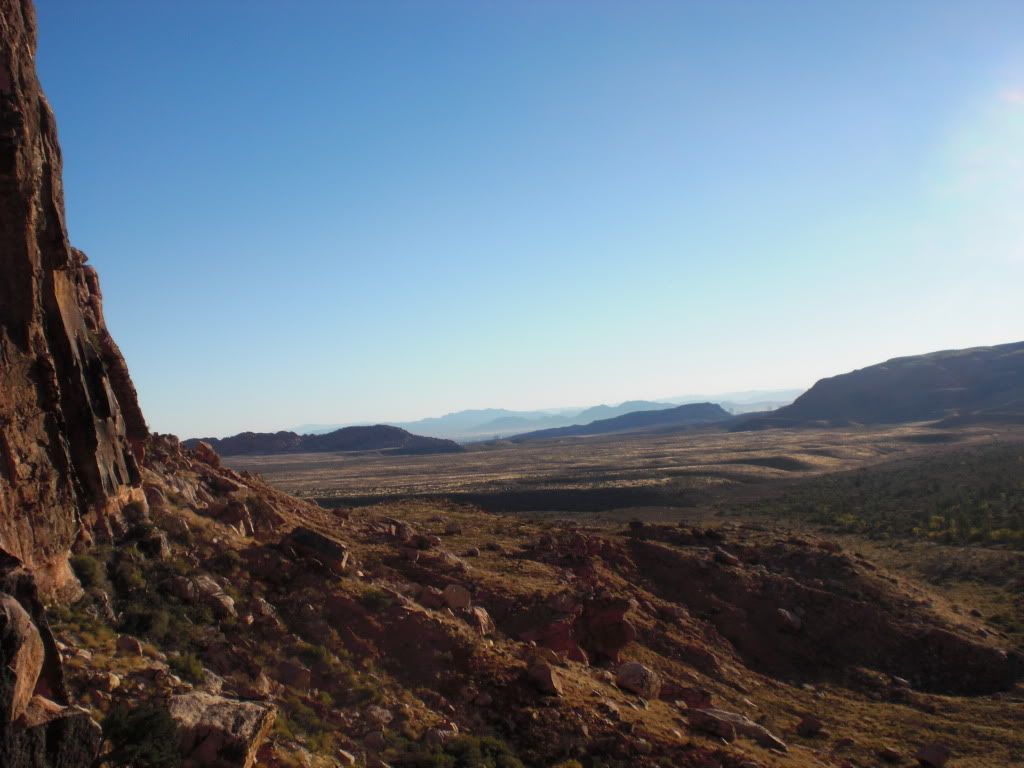 We flew up the first two pitches and on the third pich went 20 feet to far right. Not to worry we corrected and then had a strong group of women from colorado on our tails.
Looking down P4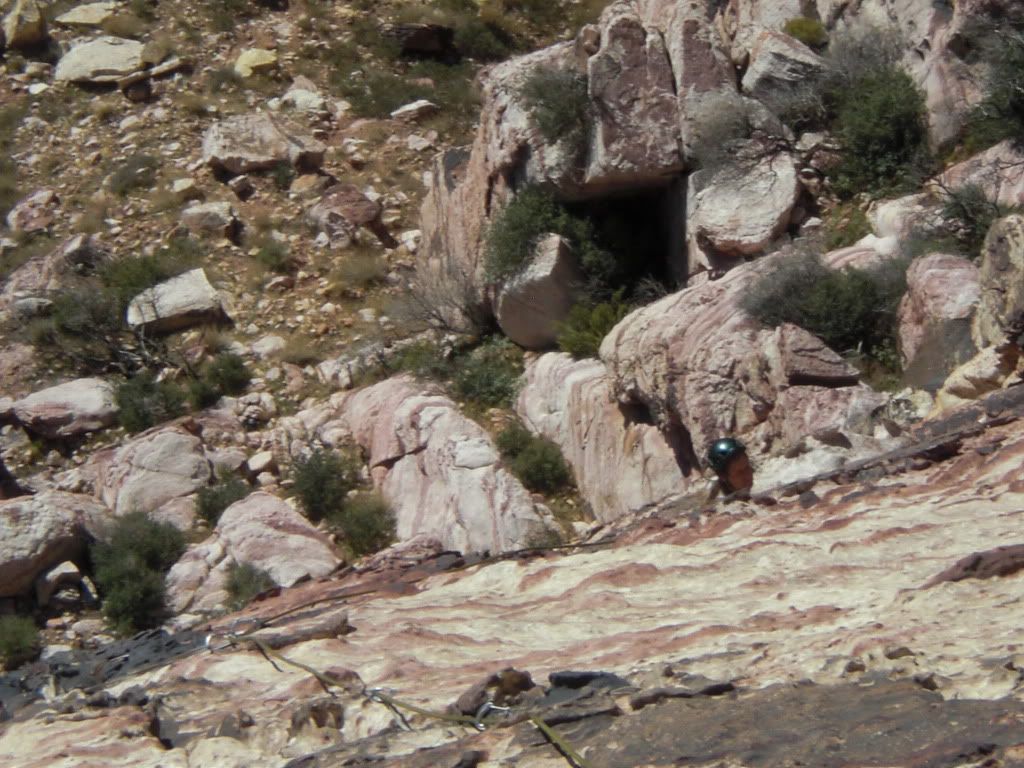 A couple of pics of the strong Colorado Girls!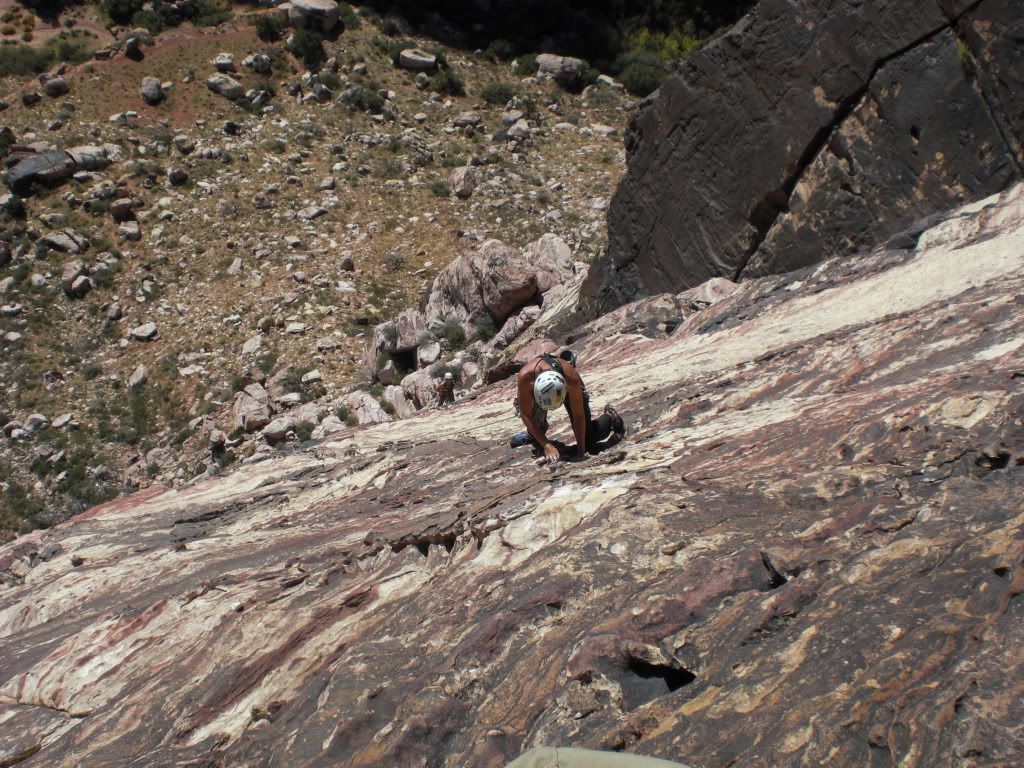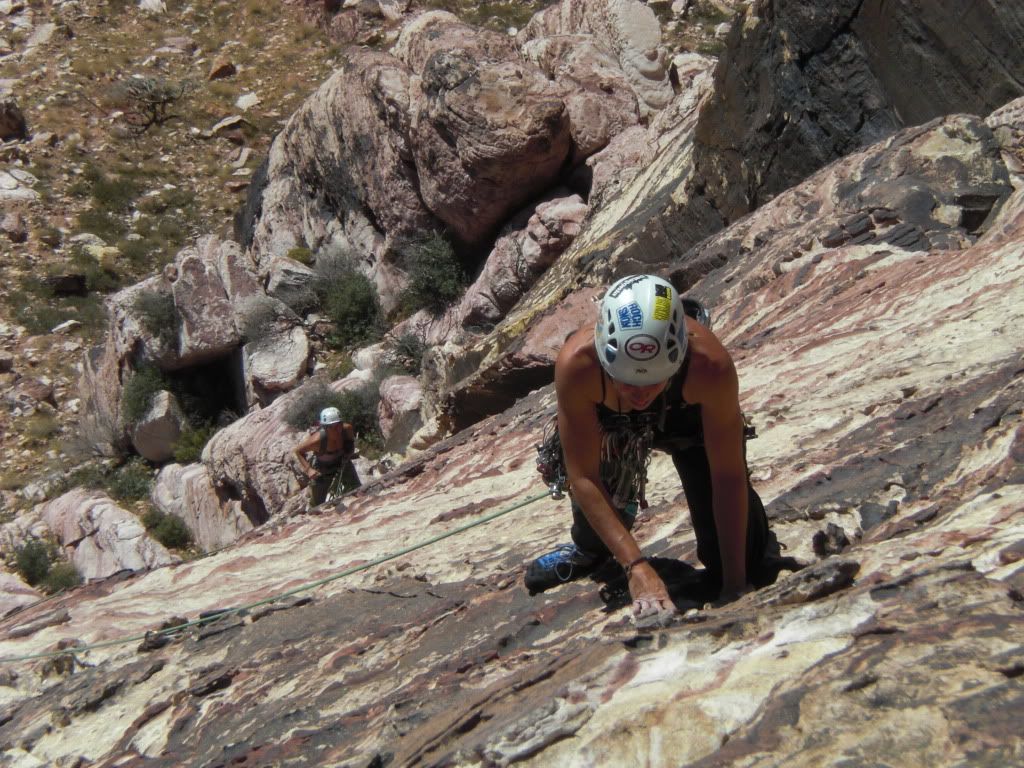 The Colorado women were very pleasant and polite, and we didn't slow them up at all I think.
Any ways here is our last pitch P5
My partner at the bleay, not many have what it takes to sport a mullet any more y'a know?
Down P5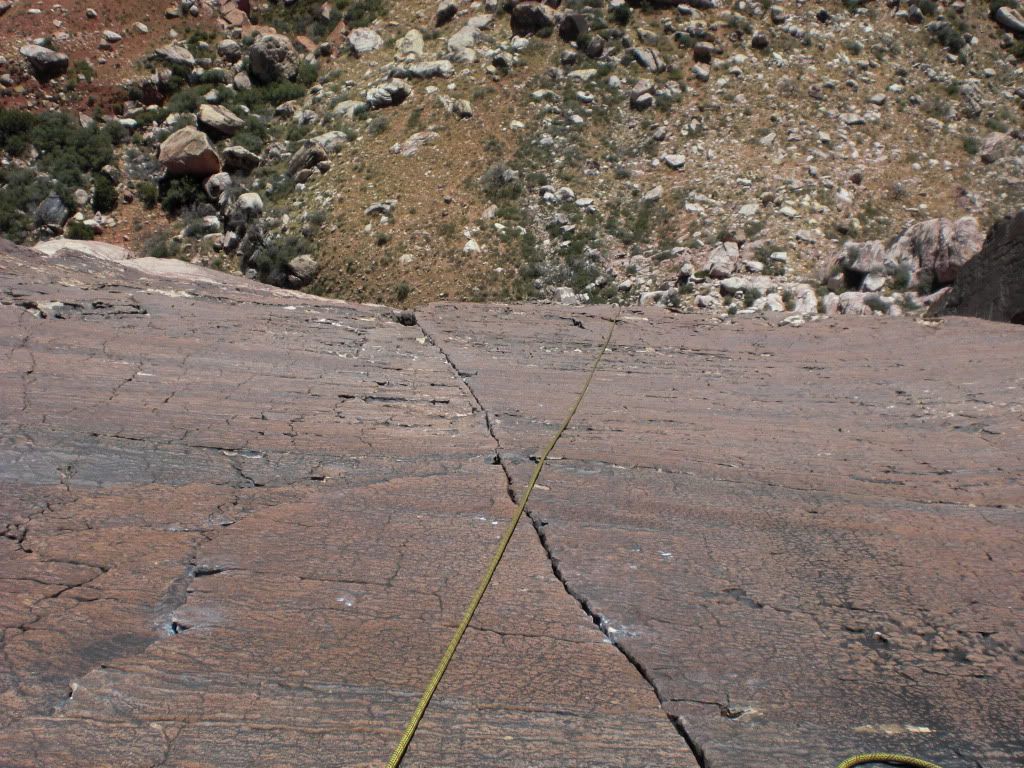 We rapped through 4 or 5 parties and had a good time, making it to the base at 12:45 pm.
We still had all day, so we decided to do Dark shadows. We got to dark shadows and there were 5 parties on route, we linked the first two pitches which brought about some whining from my partner scott.
I got P3 here is my only pic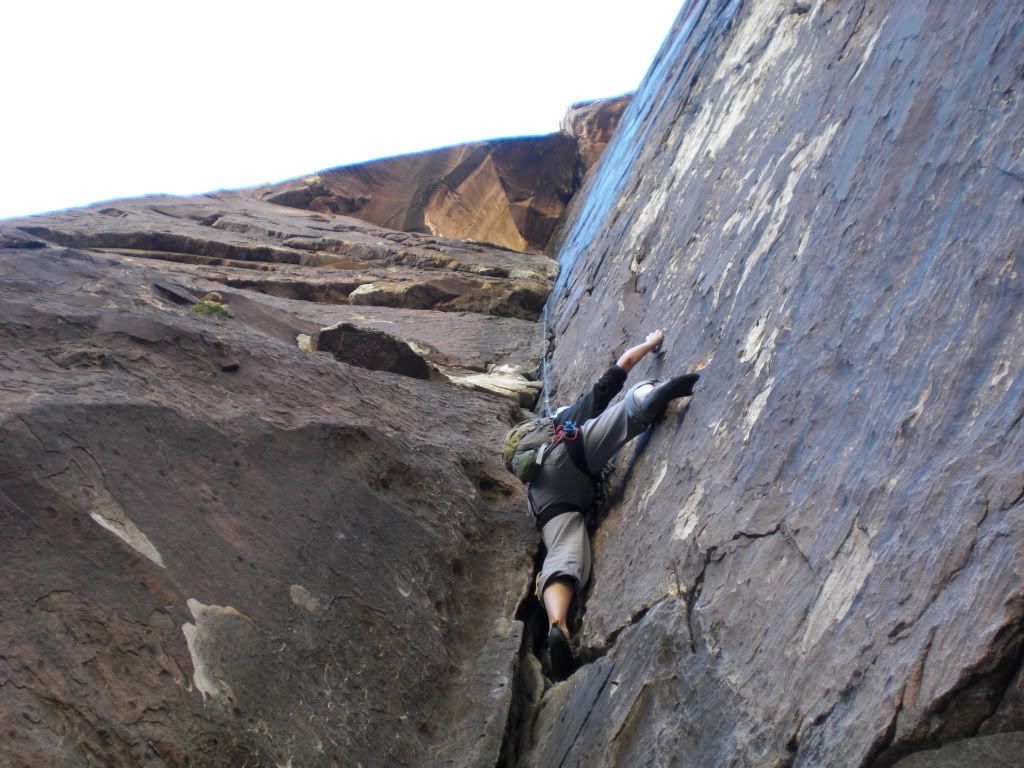 Most people were nice, some not so nice what can I say?
When we rapped using one rope a single 70meter it was possible to rap to the right and miss the final belay. It was also just possible to rap from the top of p2 to the ground with some minimal down climbing.
I guess we were just shocked at how crowded the routes were. 5 parties on each route, darn. Thats mass busy in Ideeho!
Scott at dinner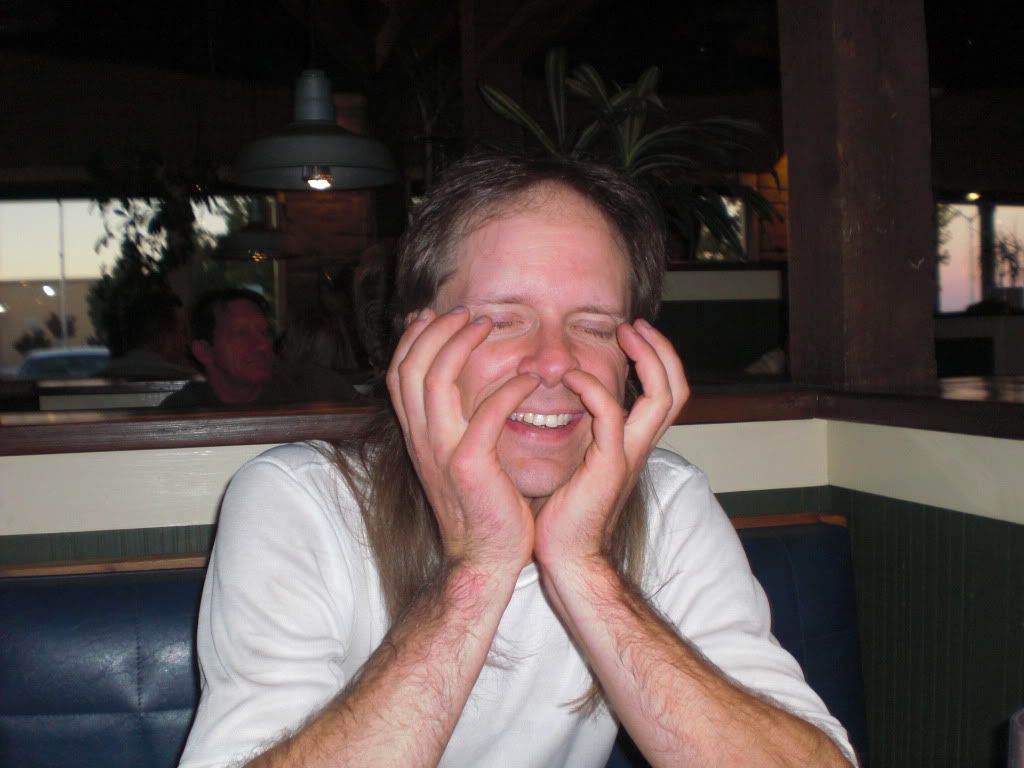 More to follow tomorow!