This is not a single trip report, it is a summary of multiple trips from 2006-2011. Bouldering will always have a special spot in my heart. Days filled with laughter, pain, and best of all, friends.
San Joaquin River Gorge or Squaw Leap
This is a winter bouldering paradise. Auberry, CA is the closest town about twenty minutes away. The boulders are a polished granite similar to the Valley. It requires that delicate balance between strength and finesse. Pull too hard and you pop off and too soft results the same. Lip traverses, crimps, some cracks, and some water problems are what make this place great. Many of the boulders have sh#t landings, so bring your friends and pads. Multiple pads are used to fill in holes on some problems. There is a $5 day use fee now, but worth the price. Grahm has a little mini guide for the area on rc.com, I think a lot of these pics are also on there.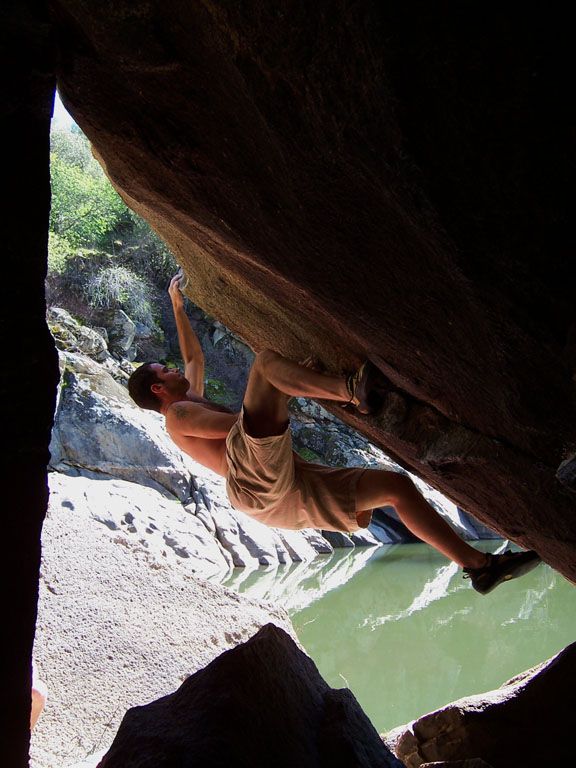 Brandon McLemmore (Mac) on Cedar Wright Left, V3. Cedar Wright is credited with the FA of this perfect rail problem that finishes on pulling a lip.
Jeremy Ross on Crank it Up, V7. One of the many harder problems by Jacob Copeland.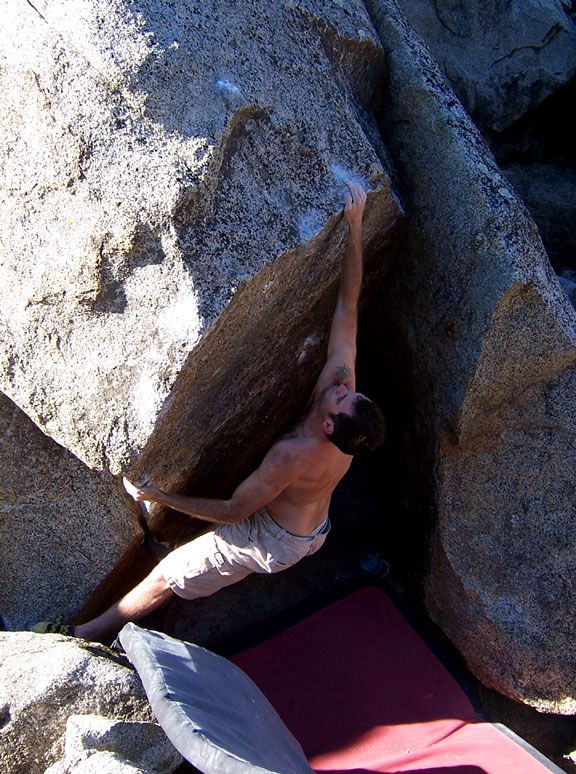 Mac on Dead and Bloated, V5.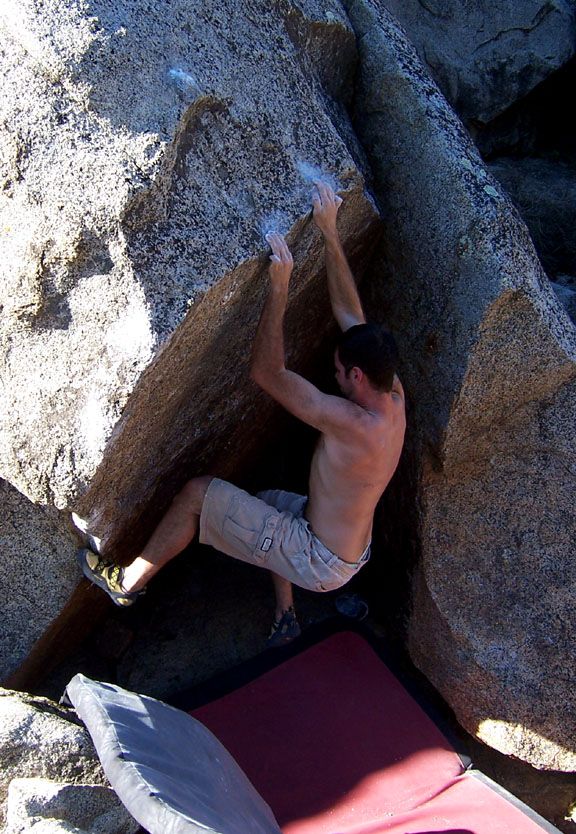 Jeremy fighting for leverage on the crux mantle. That left foot is slick and the whole time you feel like a slip results in a new shin shaving. Great problem.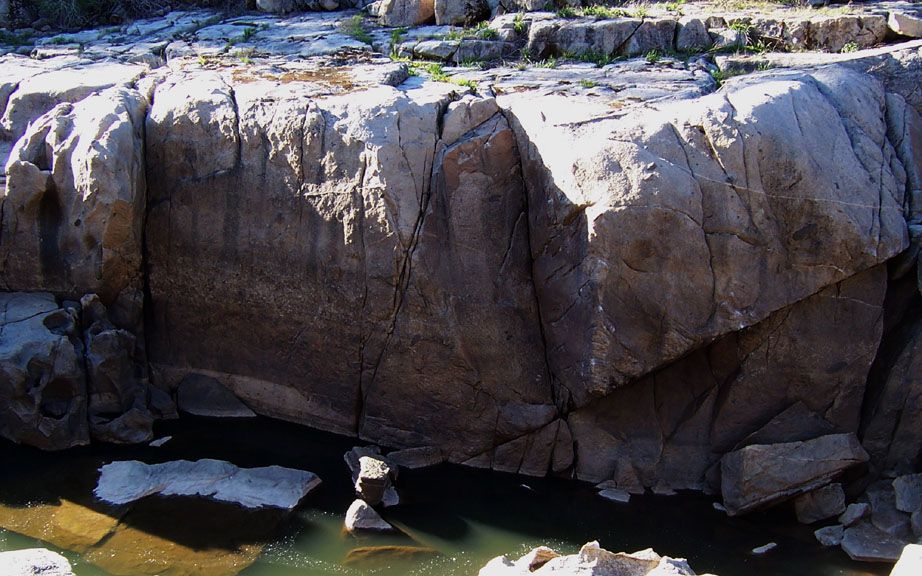 Top rope wall.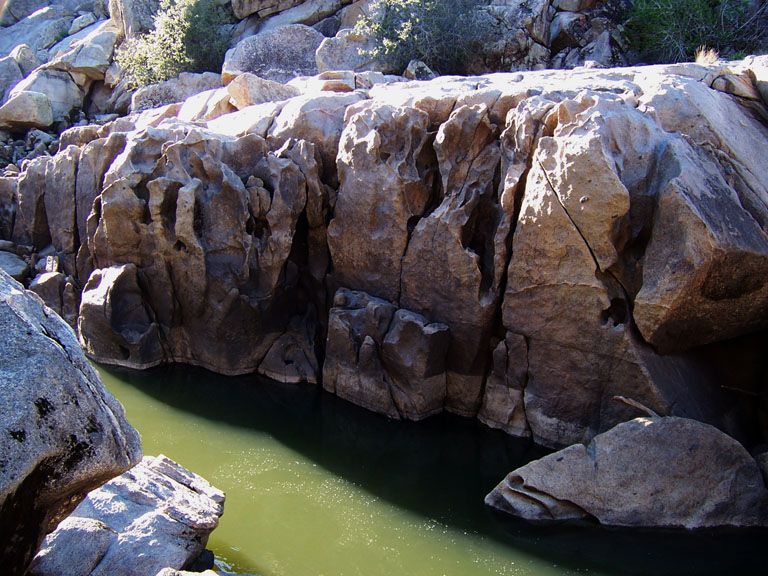 The left facing crack is a over the water problem called Squaw Leap, V3. It's not the cleanest of falls, you hit a sloping rock that directs you to deeper water.
Good view of the rock you land on.
Notice anything? Walking out with wet blue jeans sucks, wearing a swimsuit is highly recommended. This is such a great problem and I fell twice and that rock under water didn't hurt either time.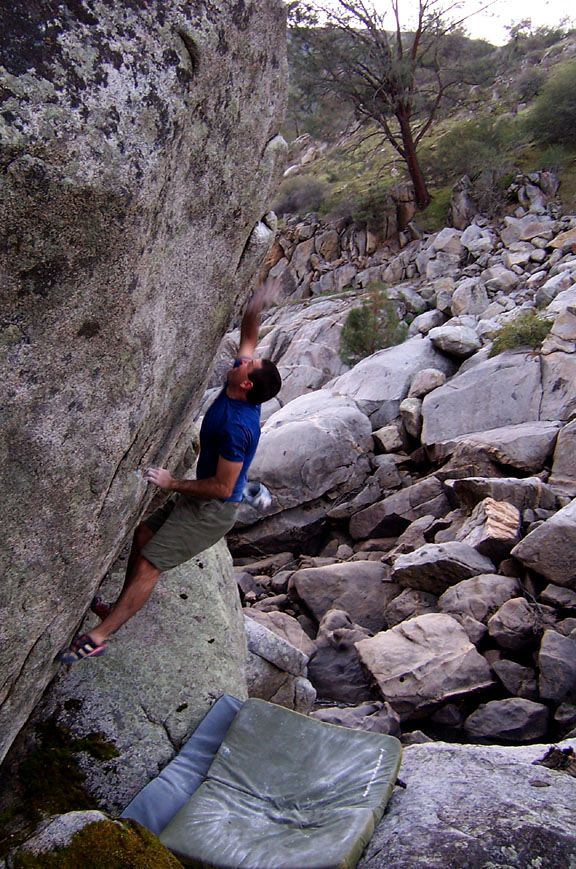 Grahm Doe on Dyno Might, V6. A loooong throw and then a committing topout.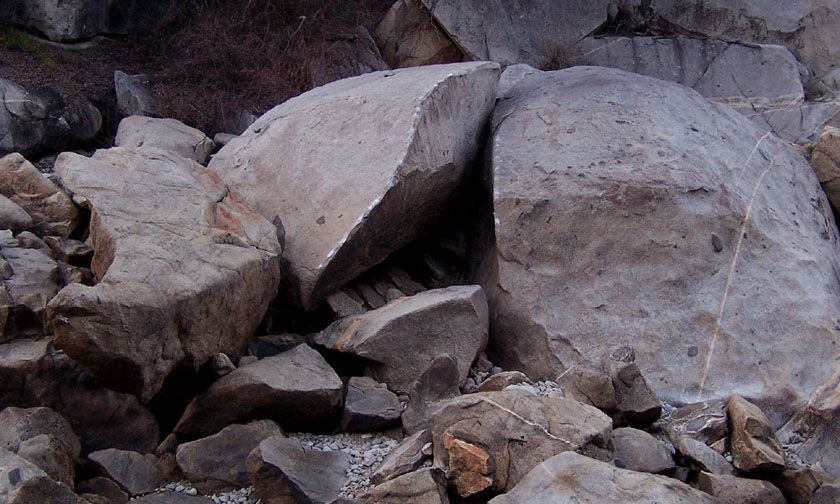 Three great lip traverses. From left to right, Supervisor, V2, High Roller, V5, Steam Roller,V3.
High Roller is the gem of the three.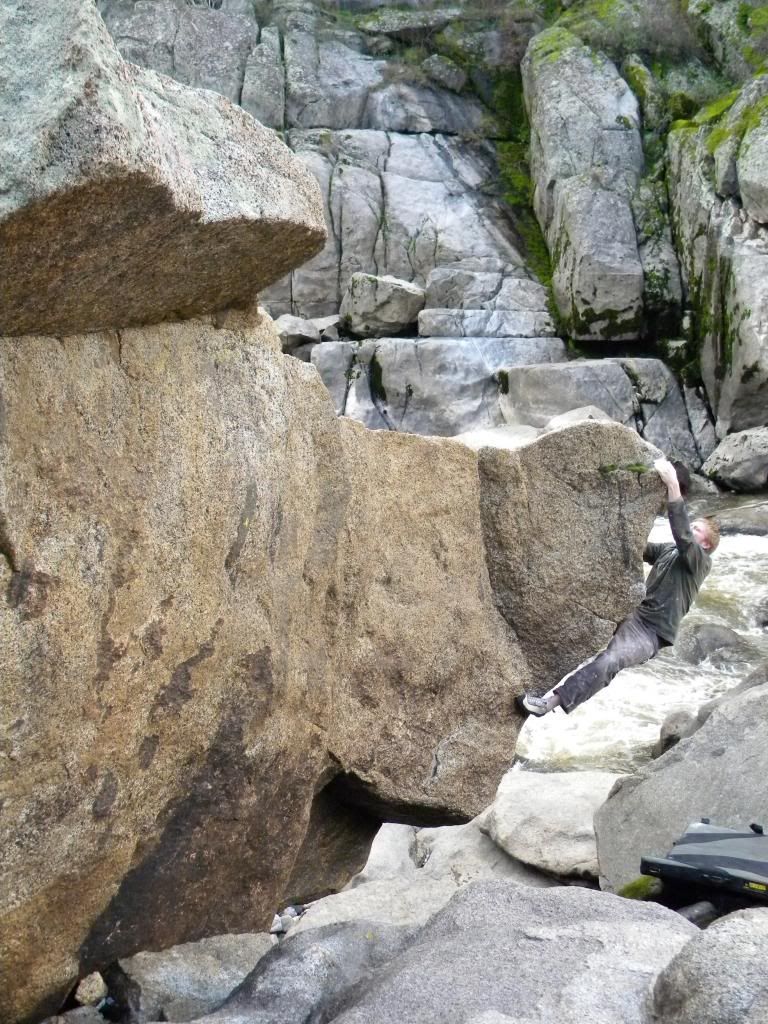 Hansel Heiss on Supervisor.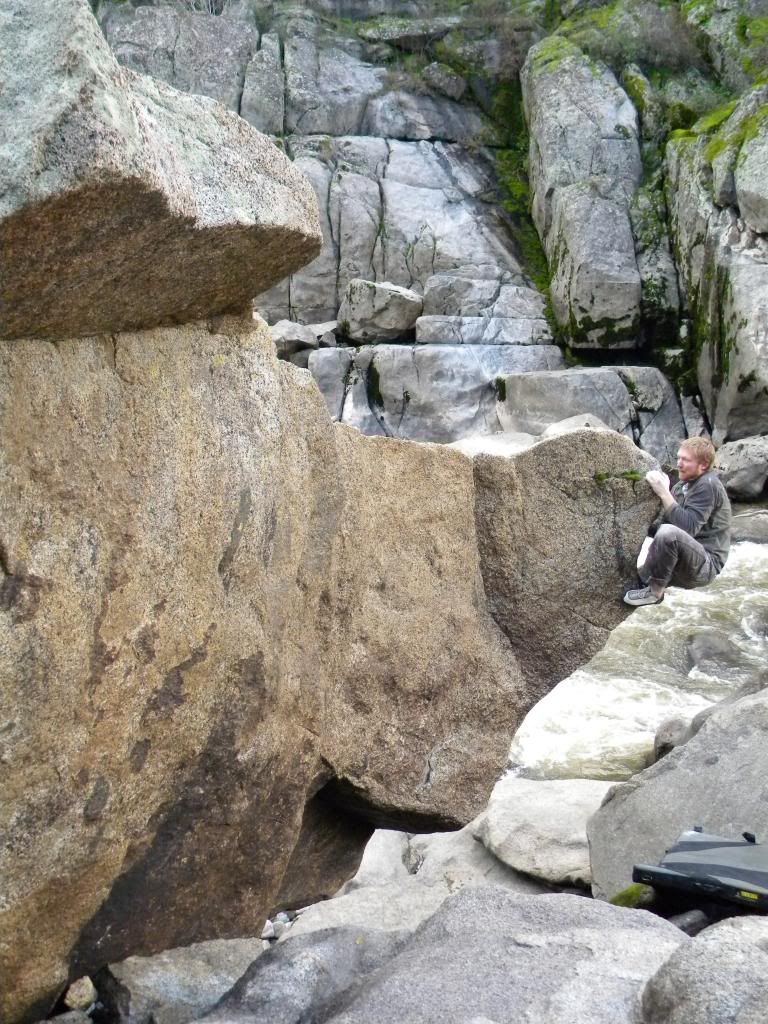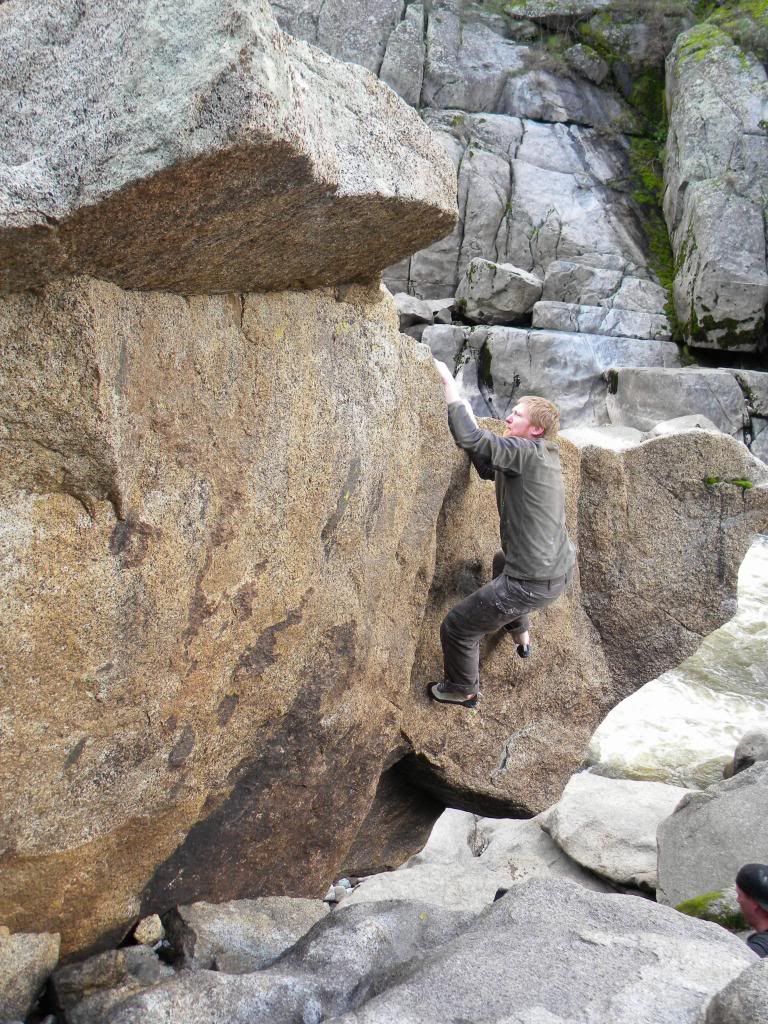 Grahm on Stilleto, V4. Perfect finger crack that looks easier than it is.
Leo Miner on Splash Down, V4. A great water problem, that if you're not feeling like swimming you can pretty much top out anywhere on the lip.
Grahm showing proper landing technique.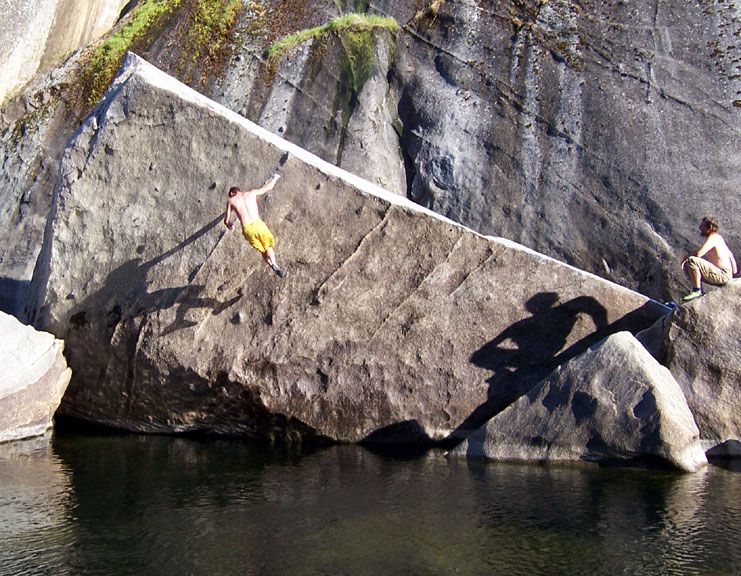 Myself not so much.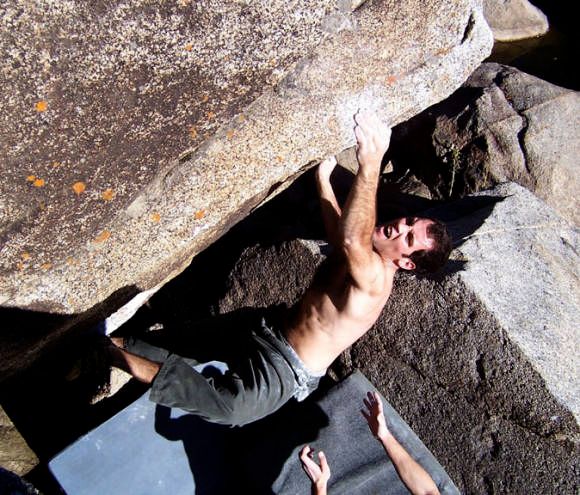 Mac on Heel Boy,V3.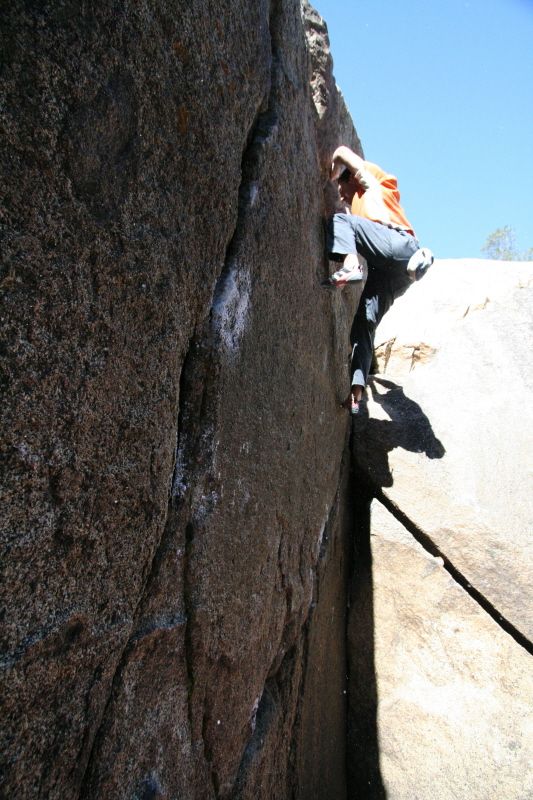 Grahm on High Voltage, V6.
Myself on Powerhouse, V4. Campus from two crimps.
Jeremy on Blackout, V5. No one else even got close on this one, shitty landing.
Mega Ohm, V5. My favorite problem. This is the view from the footbridge. Each day I would stare at this perfect lip traverse. Finally we decided it had to at least be tried. I remember getting about ten feet on it then saying f*#k, the landing is real shitty and as I fell I was thinking broken ankle. When I landed relatively easy it was game on. My brother Jeremy got the first, Grahm right after, then myself. Three sends in a row and as I sat atop that boulder words can't describe the feeling, but climbers know it well. Why we climb.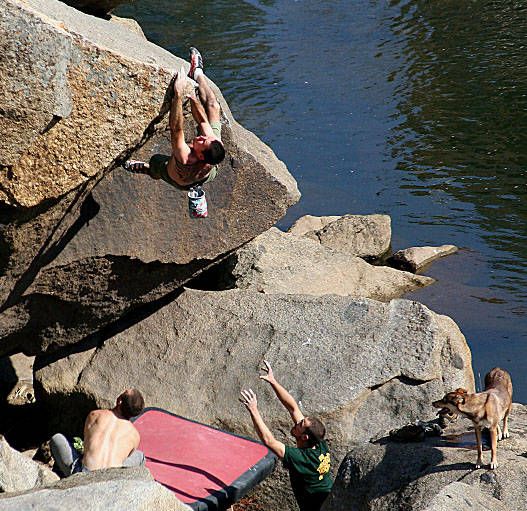 Grahm on Mega Ohm.
Jeremy on Torque Convertor, V5. Yeah he was sounding like Sharma.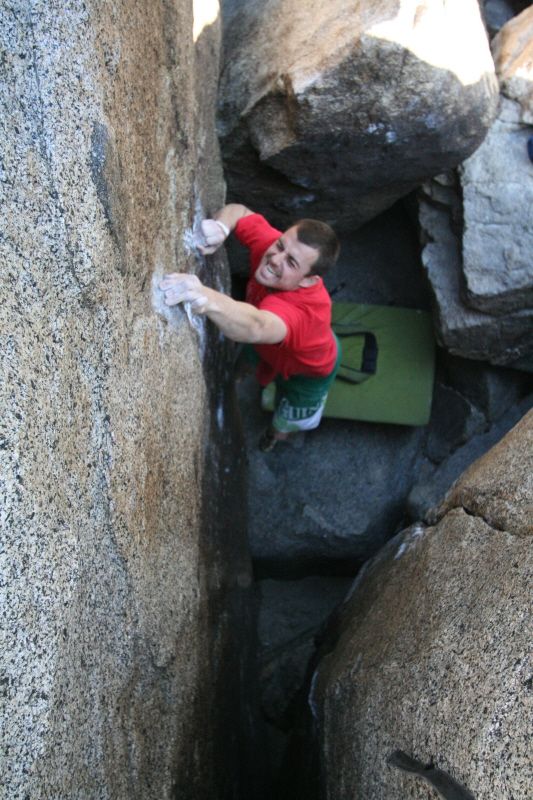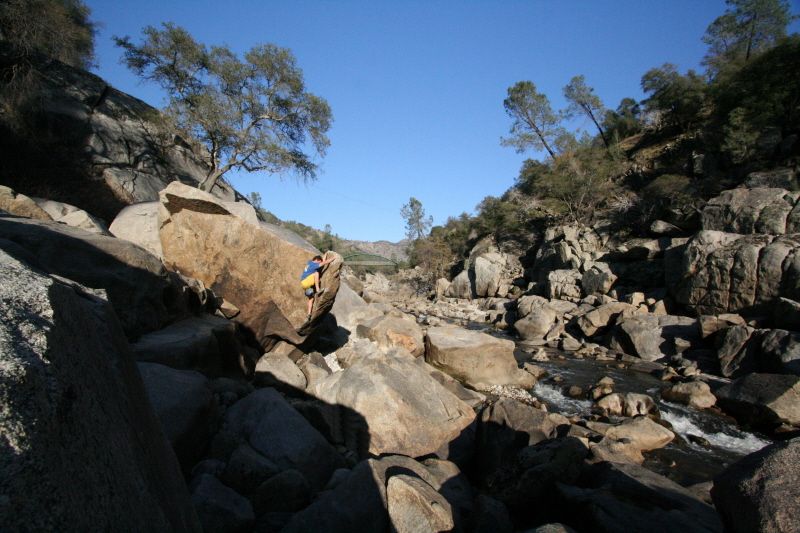 Myself on Supervisor.
Grahm on High Wire, V2.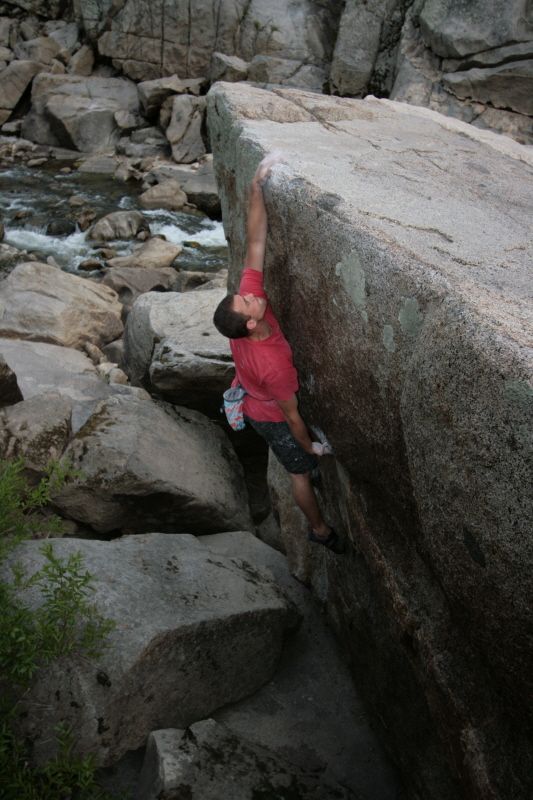 Jeremy on Desperate Measures, V4. One of the best all around problems down there. A little bit of everything and finishes with this dyno from undercling.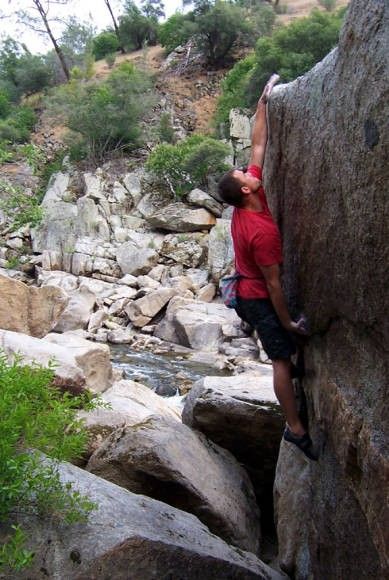 Another view.
Bare Bottom Boulders
This area is somewhat secret, so can't give the location cause I'm sworn to secrecy. Named Bare Bottom after some hard starts. The climbing is similar to Buttermilks in terms of rock quality and texture.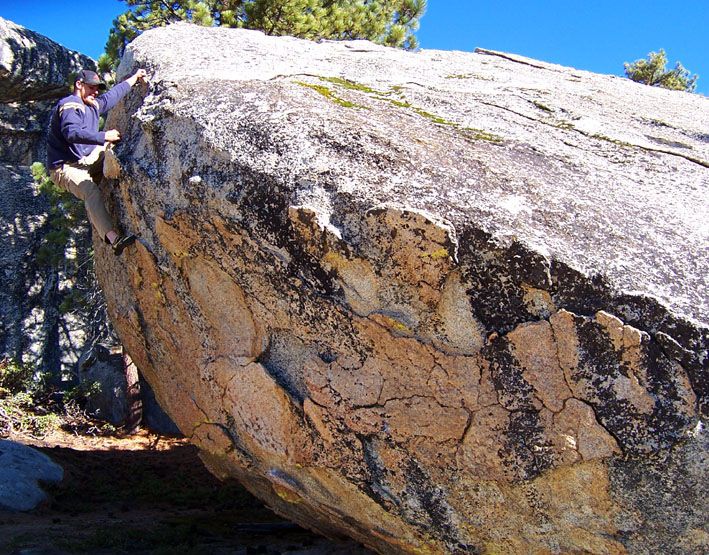 Myself on a fun warmup.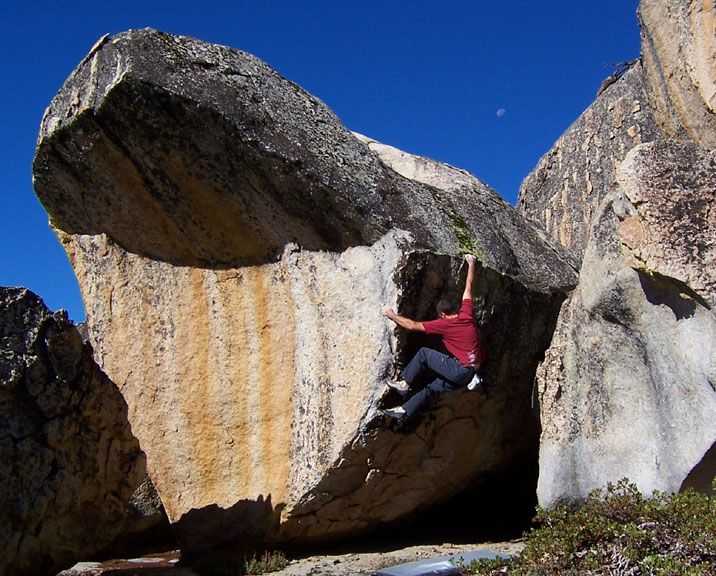 Grahm on can't remember the name, think it's V3? It actually starts way low in a cave and overhanging jugs and tops out with a tough mantle.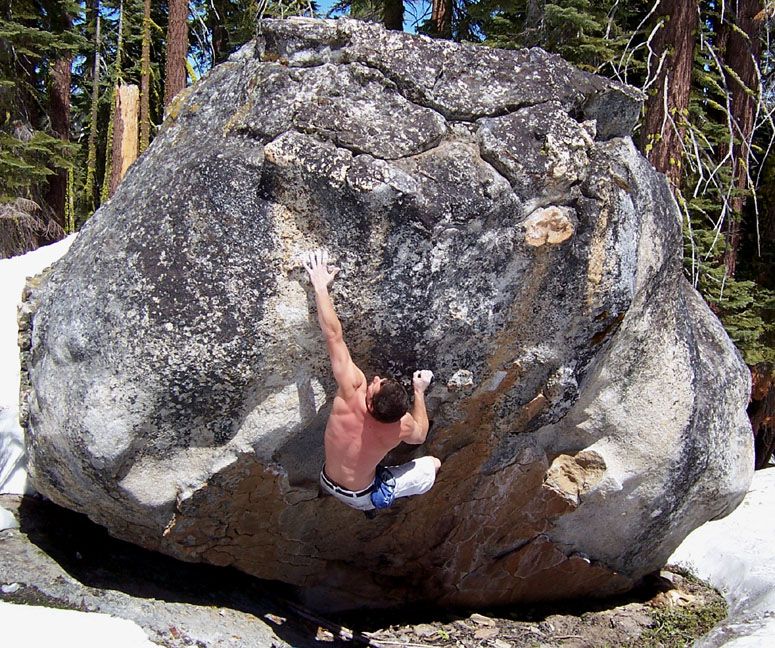 Myself on an Unnamed.
Hans on an unnamed.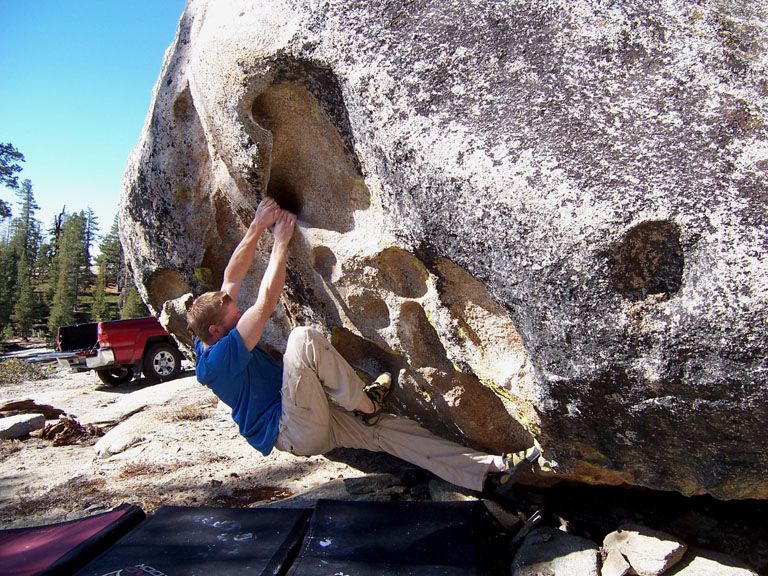 Hans on Gunslinger, V4. Hard finish.
The hard finish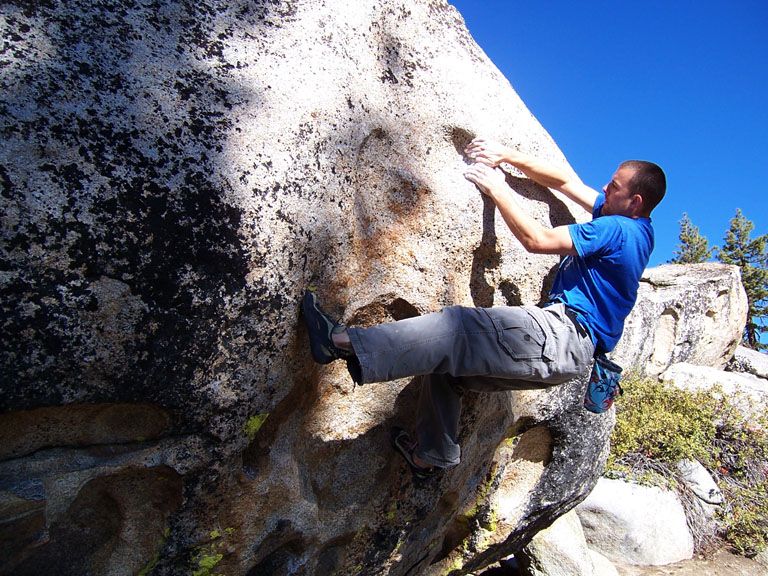 Jeremy on Gunslinger.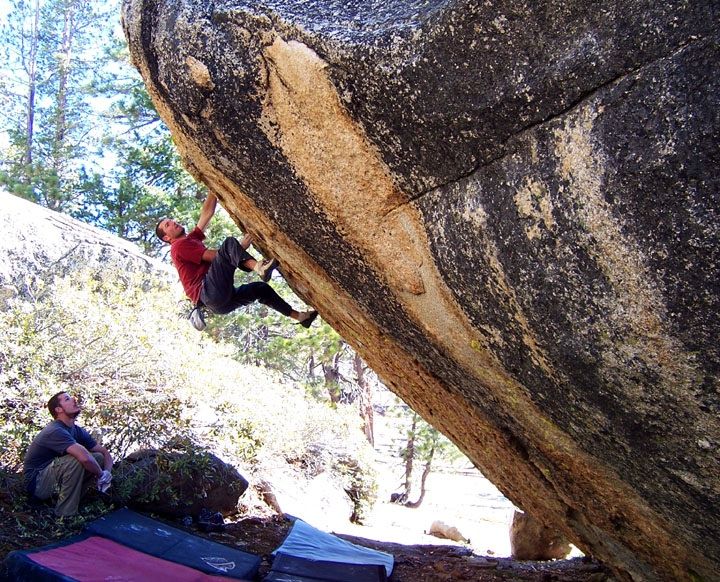 Grahm on .38 Special, V5. The gem of the area, some perfect incuts on this steep problem. Another of my all time favorites.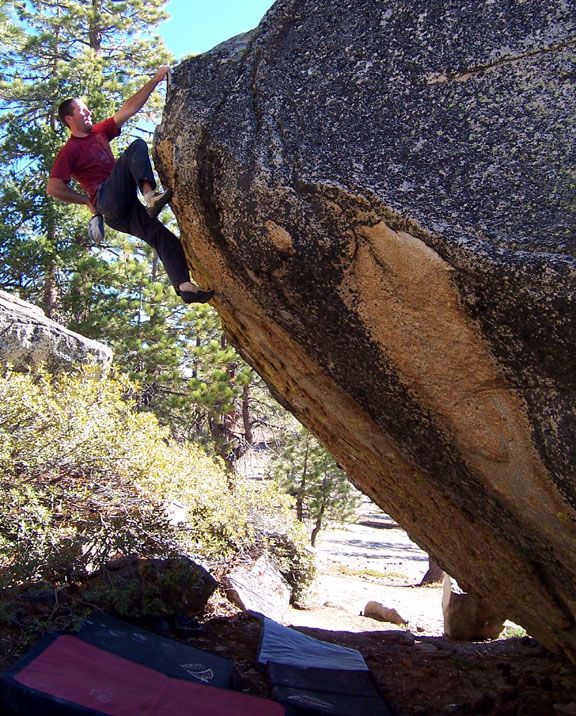 Grahm on the FA.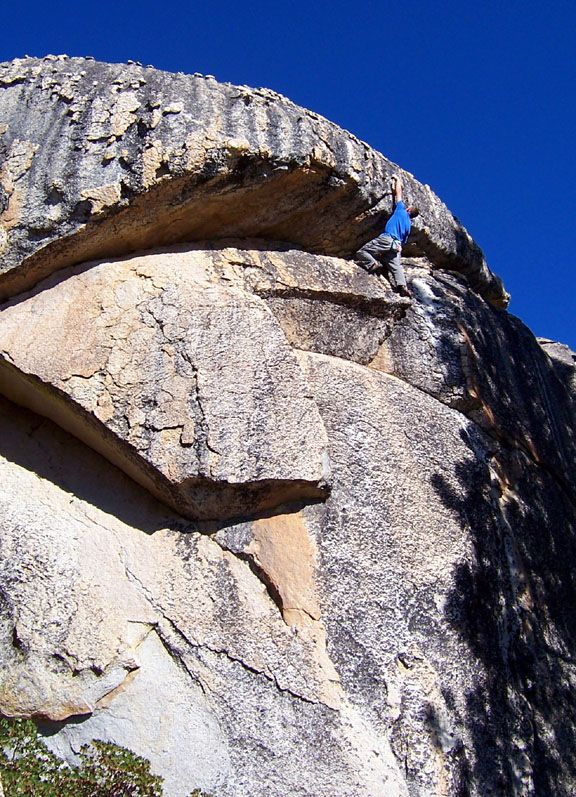 Jeremy high balling. This is also a top rope.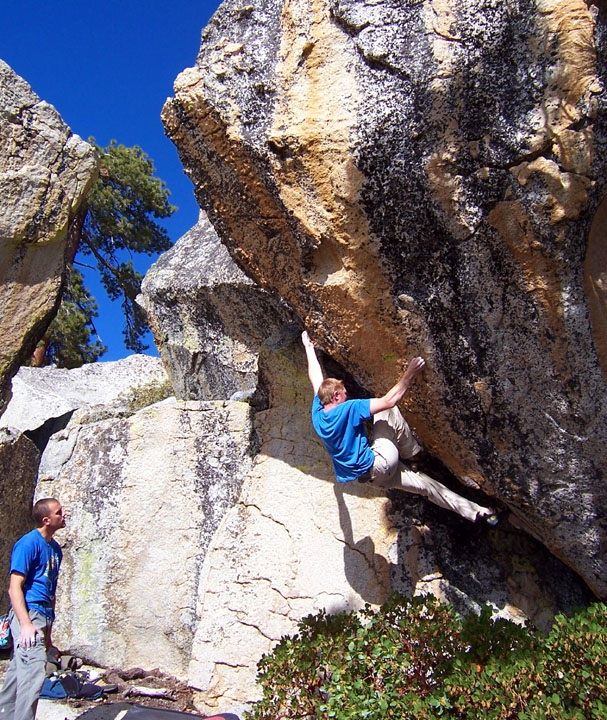 Hans on .45 Caliber, V6. Sharp crimps on this one, I could barely get two moves up. Hans has always had a knack for small crimps.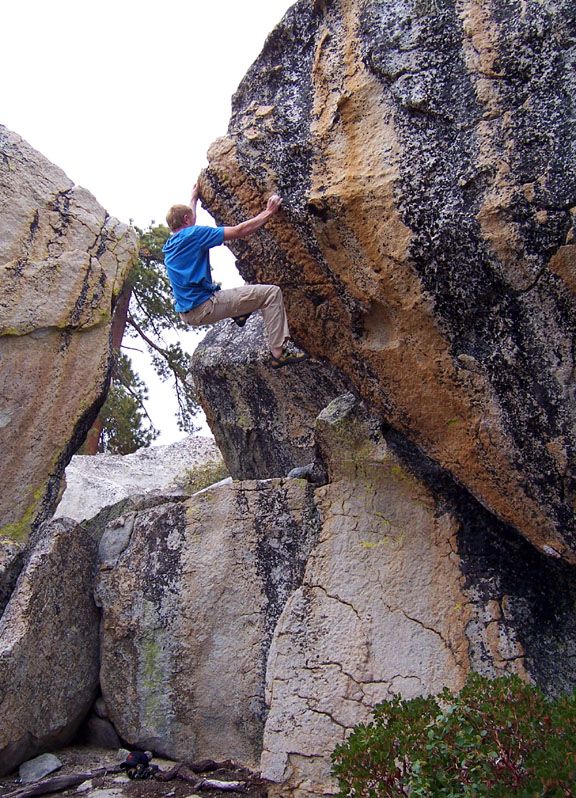 Hans holds on for the FA and only so far.
Shuteye Ridge
Shuteye is vast and for the most part requires a hike. Once you get there you are rewarded with some of the best rock quality and bouldering in the world. Jugs, incuts, plates, cracks, and dykes all with a rather smooth finish making it finger friendly. The views are great too.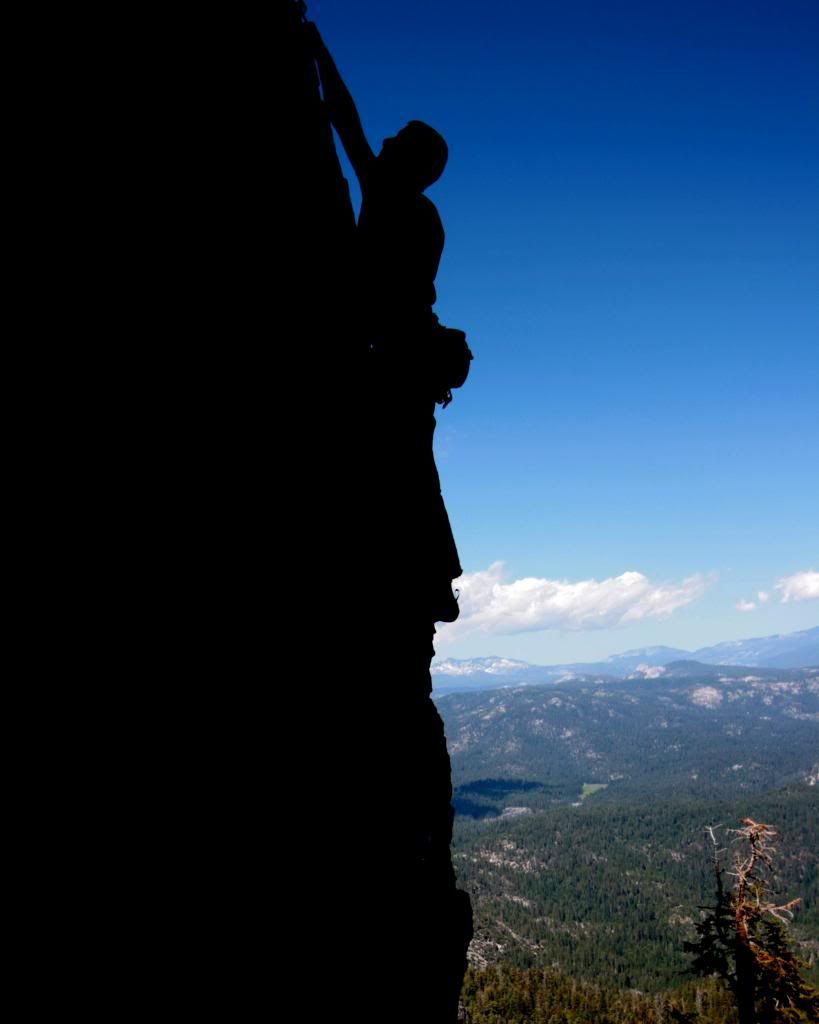 Jeremy silhouette.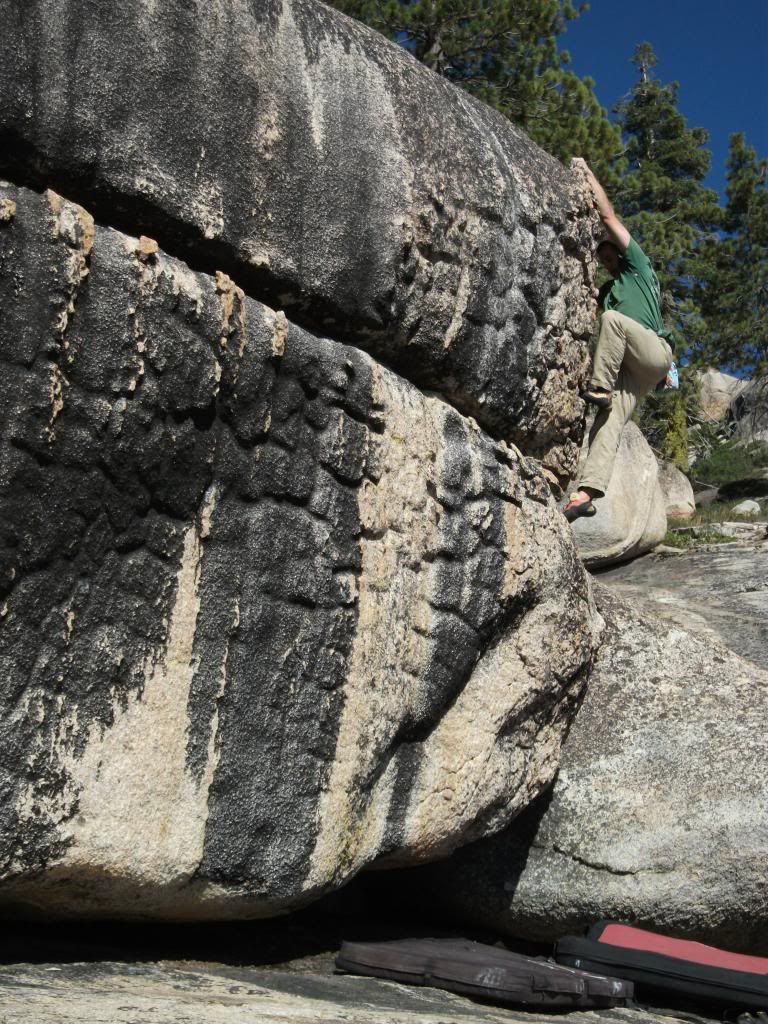 Jeremy on an Unnamed.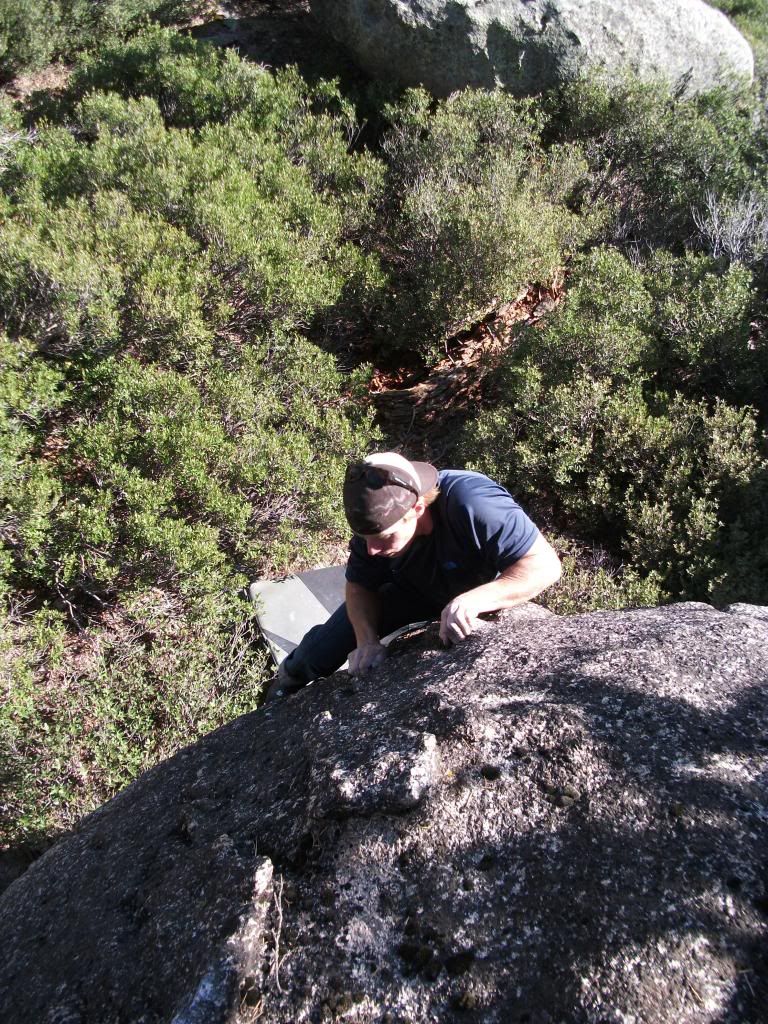 Shaun Nizah on another Unnamed.
Slayer, V5 maybe 6. Not sure if anyone else has done this, but I called it Slayer after the band and because it slays people and doesn't look like it would.
Another view of the slick rail.
Matt Schutz on a V3, not sure of name.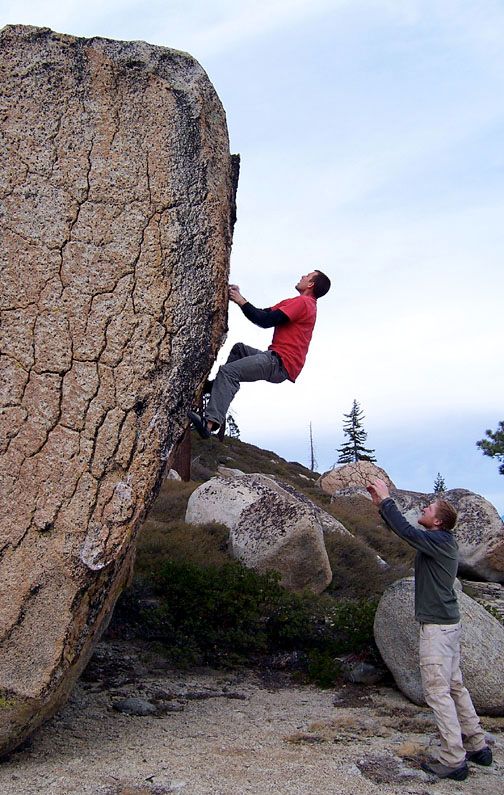 Jeremy on same problem
Grahm leads Machete, 5.10d on the Petrified Elephant Boulder
Jeremy on same climb, I'm the badass belaying.
Grahm on Martian Traverse, V3. This one is nearly horizontal, with big jugs and a fun mantle finish.
Myself on the Earth Boulder.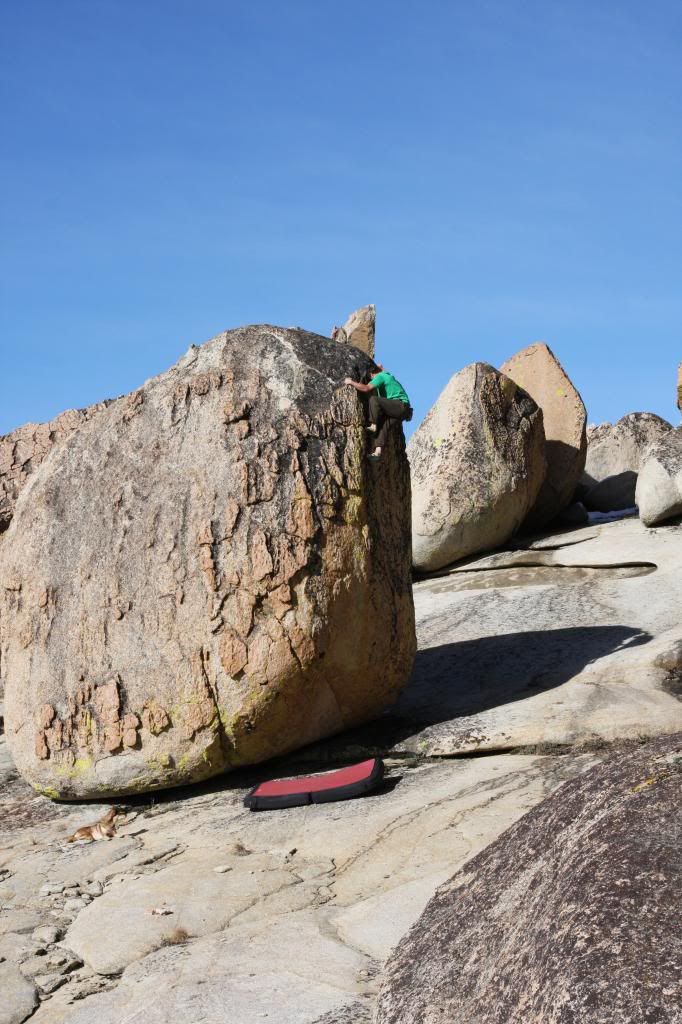 Myself on Space Cadet, 5.7. Fun four bolt climb.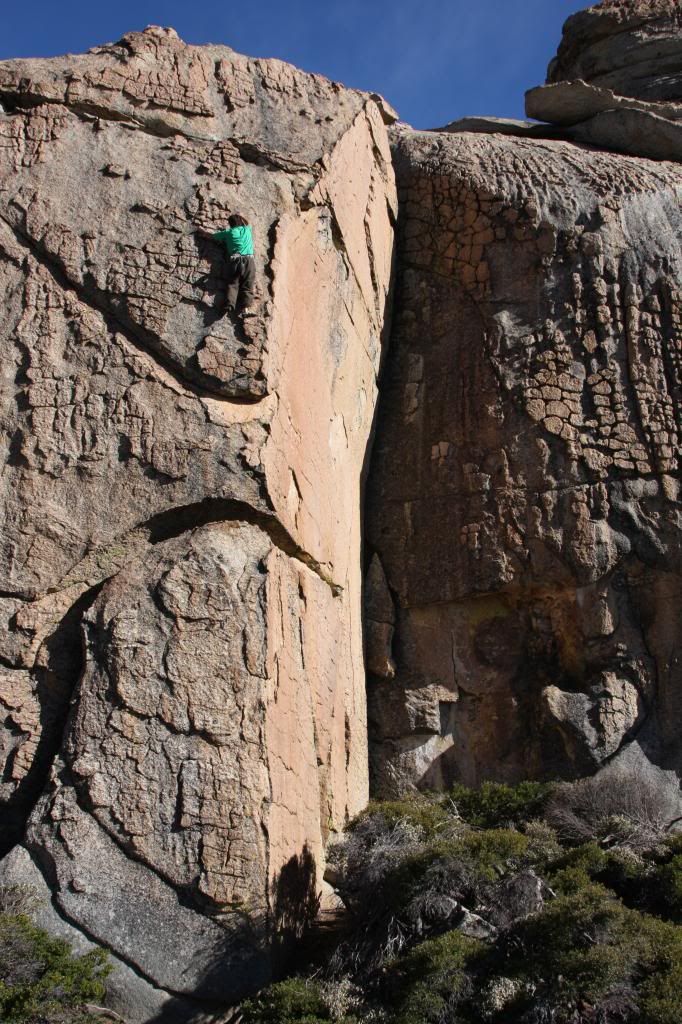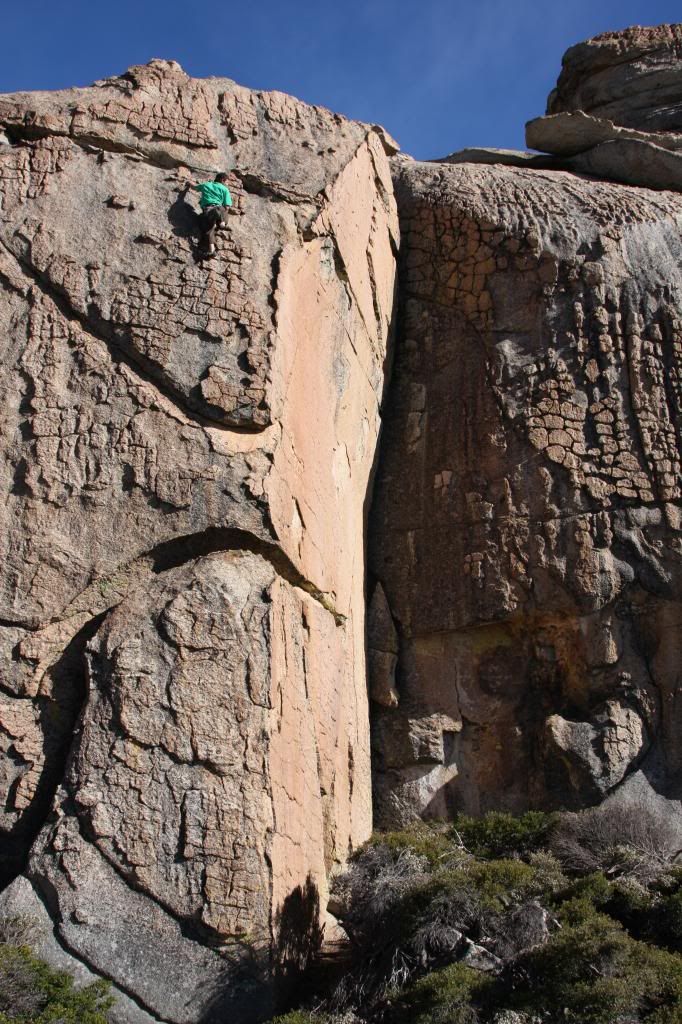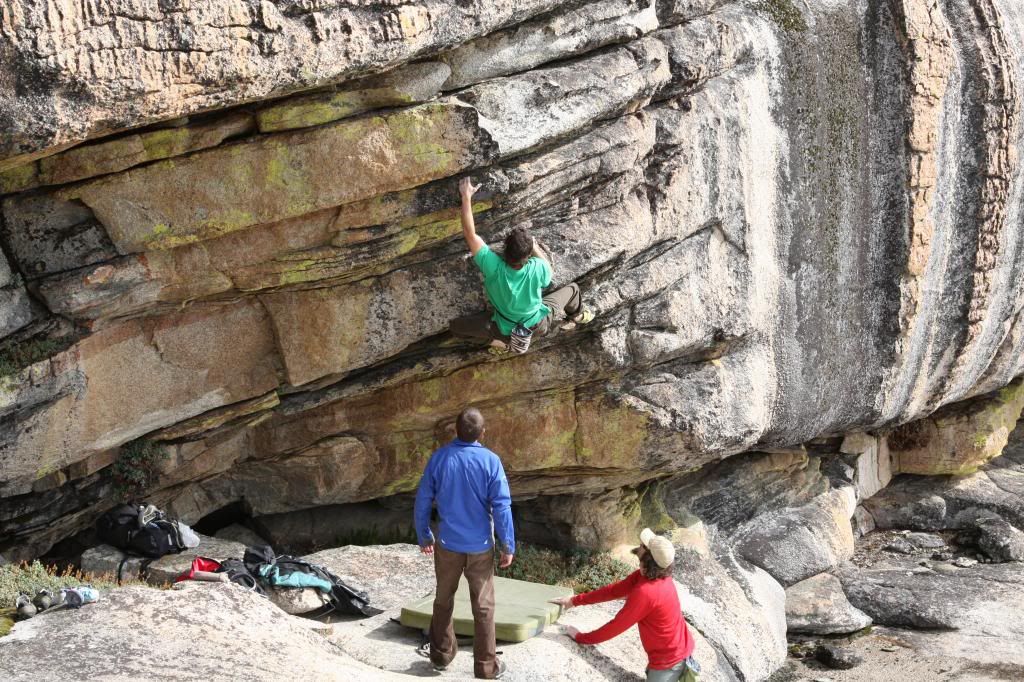 Myself on IHOP, 10d I think. Crux is low then a mellow 40' of climbing.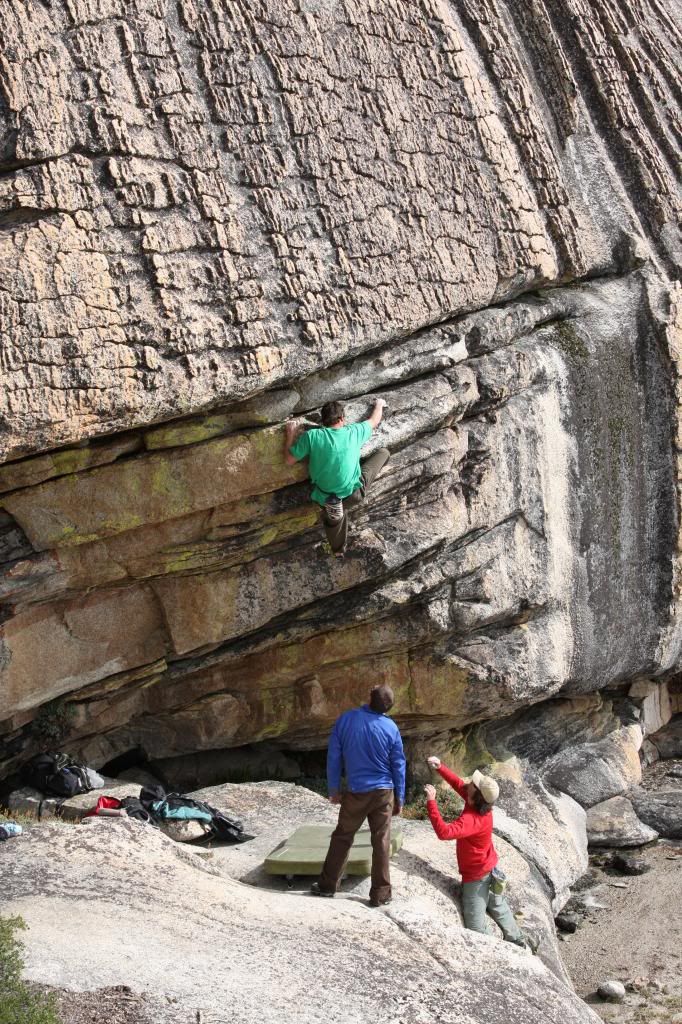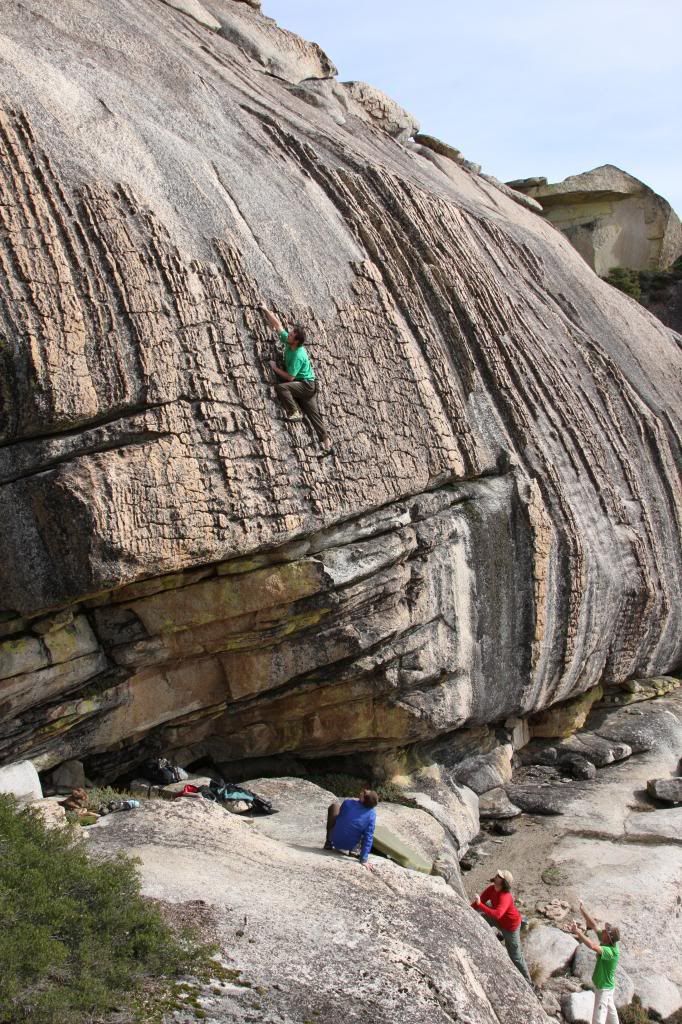 FA pics by Slater.
Mac on Unnamed.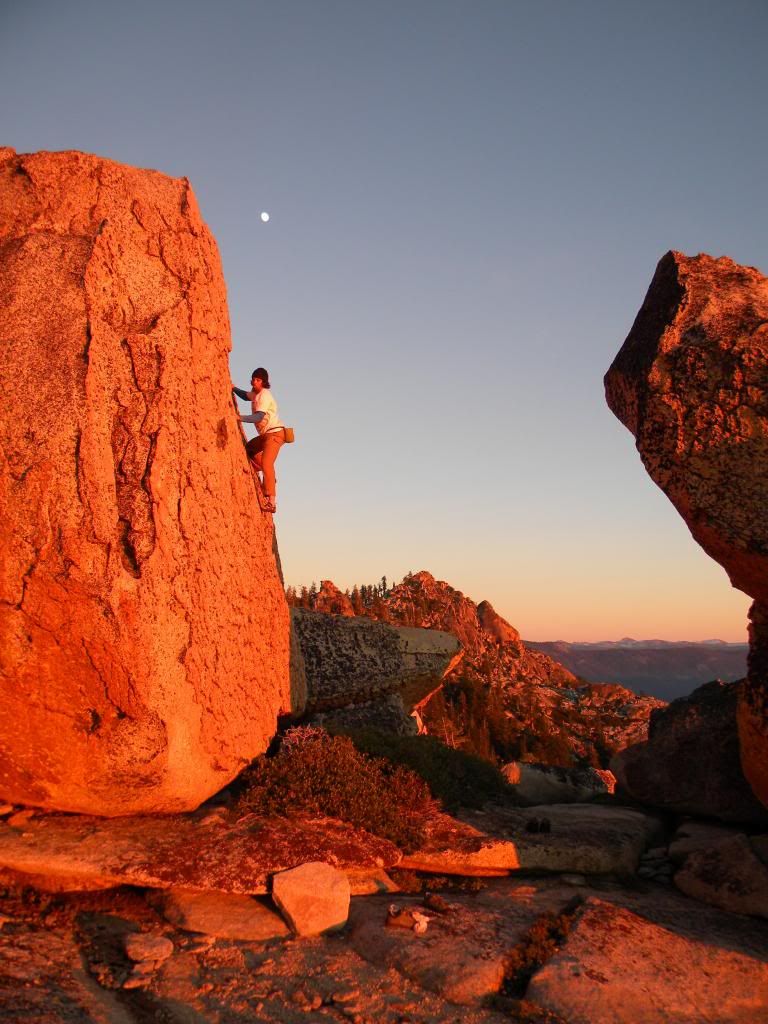 Mac on a fun warmup wall.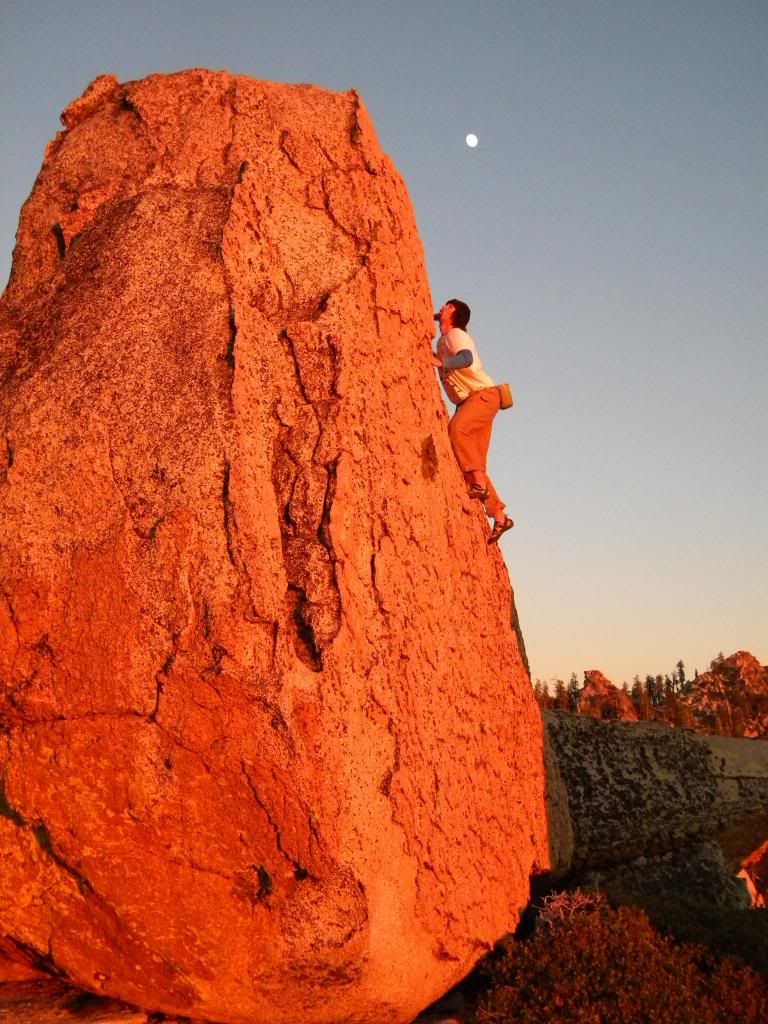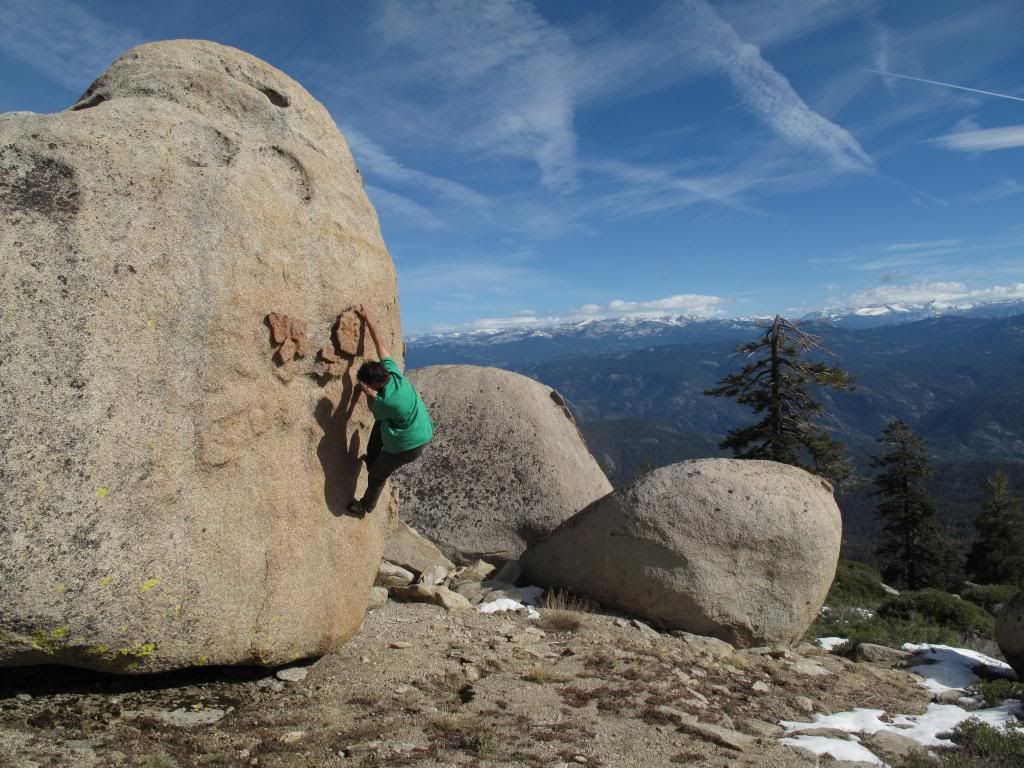 Myself on another Unnamed.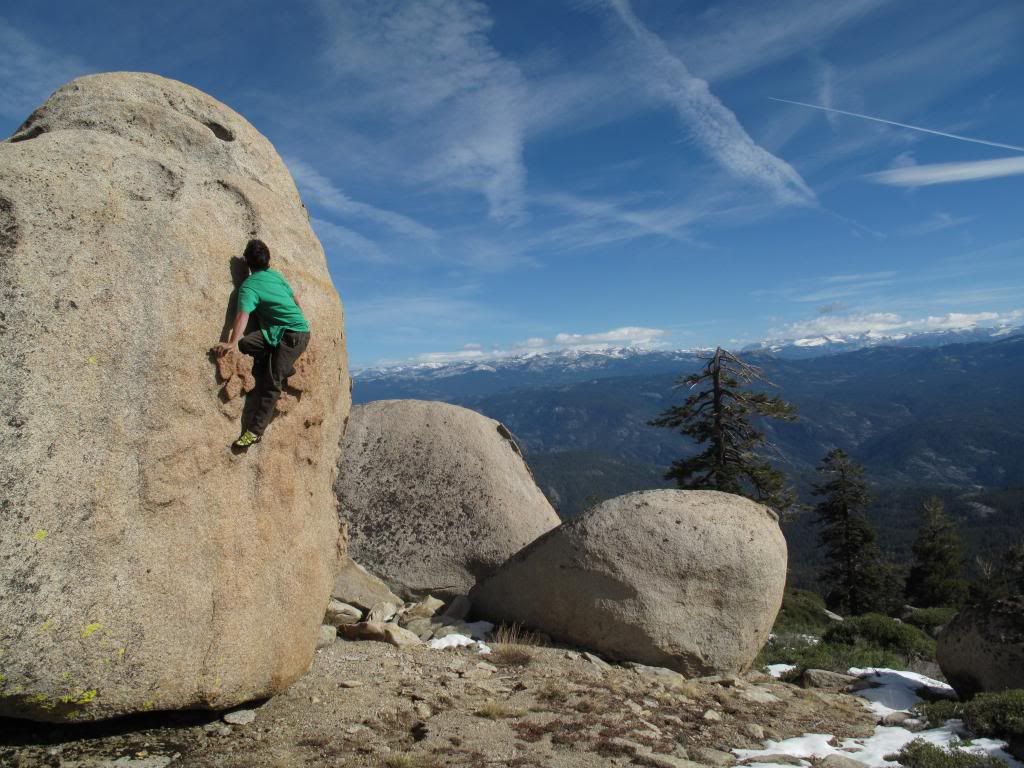 You guessed it another Unnamed fun problem.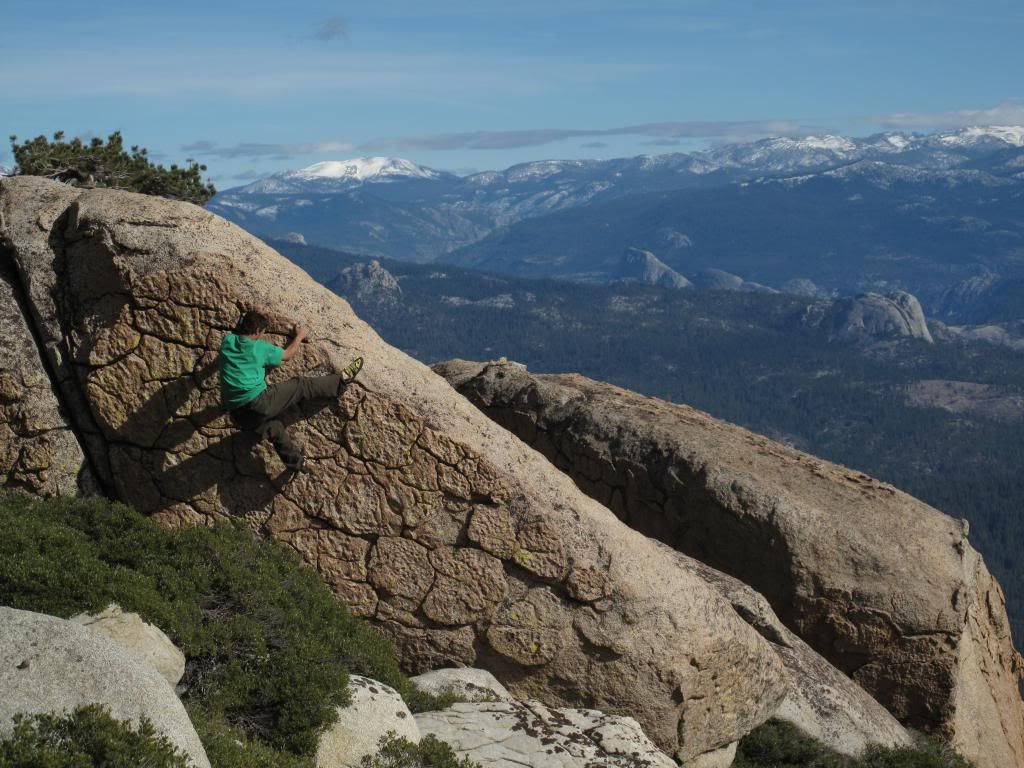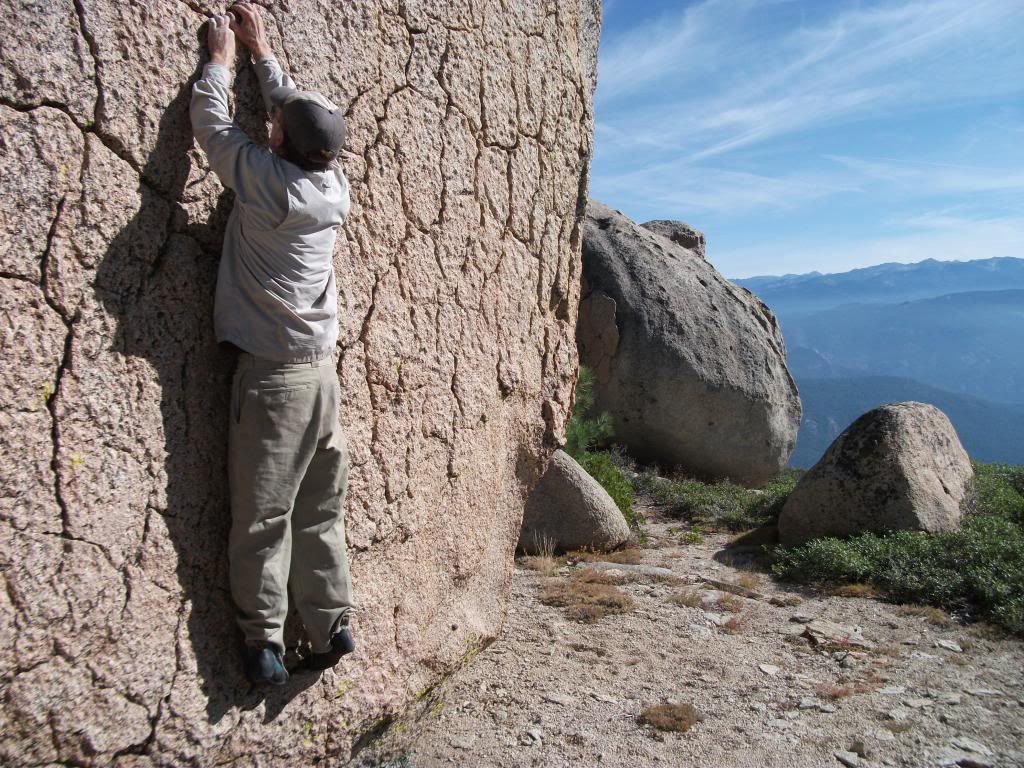 Kevin Ludwig aka Doughnutnational on Show Me Your Tips, V2.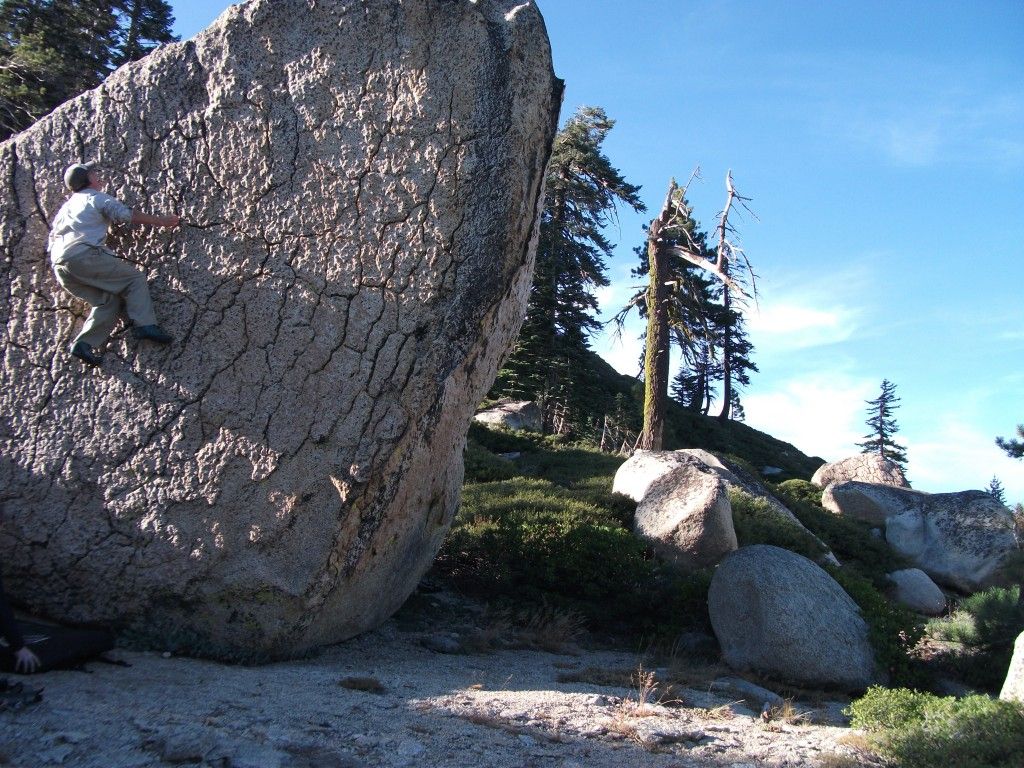 Ludwig on an Unnamed.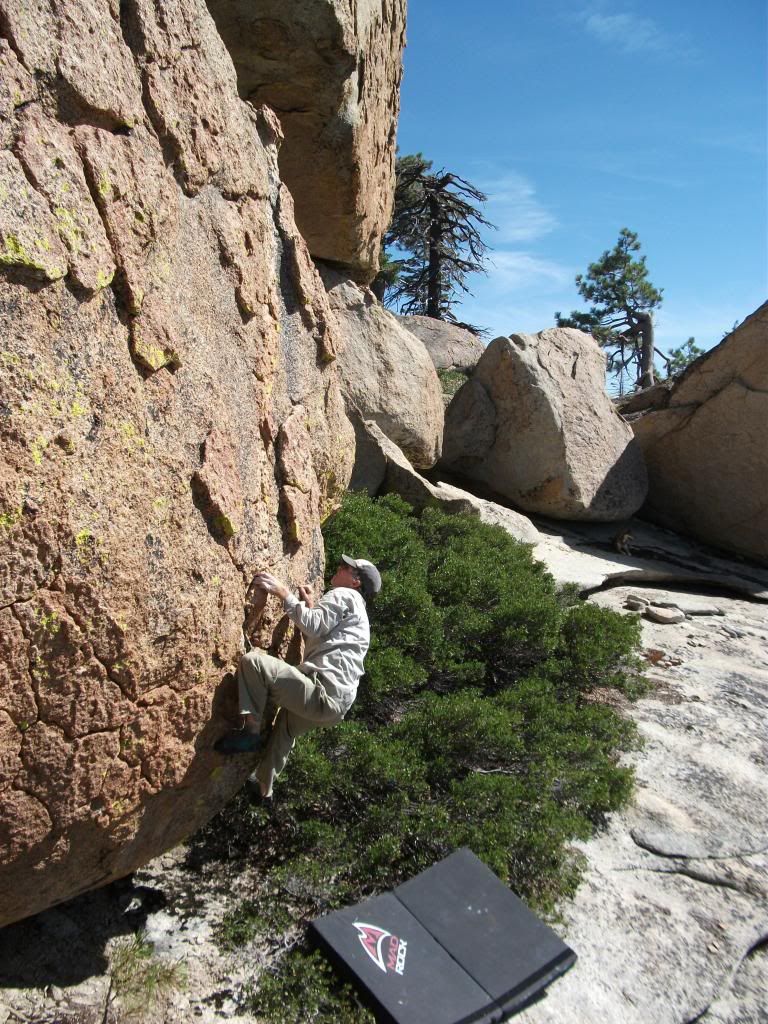 More Unnamed.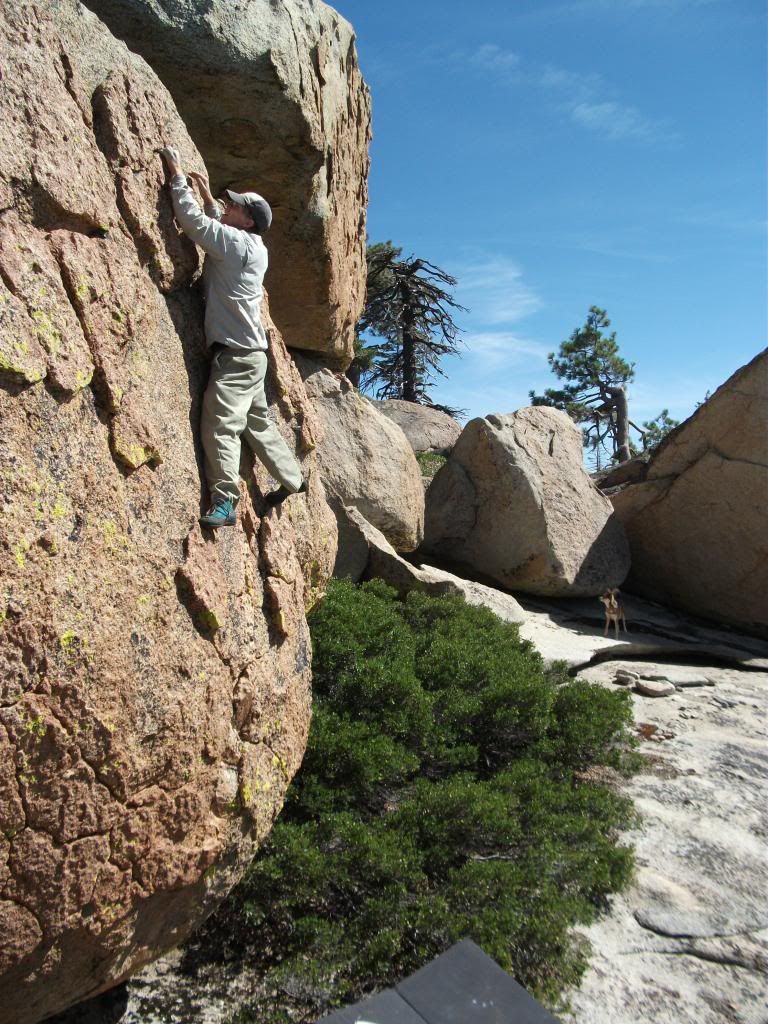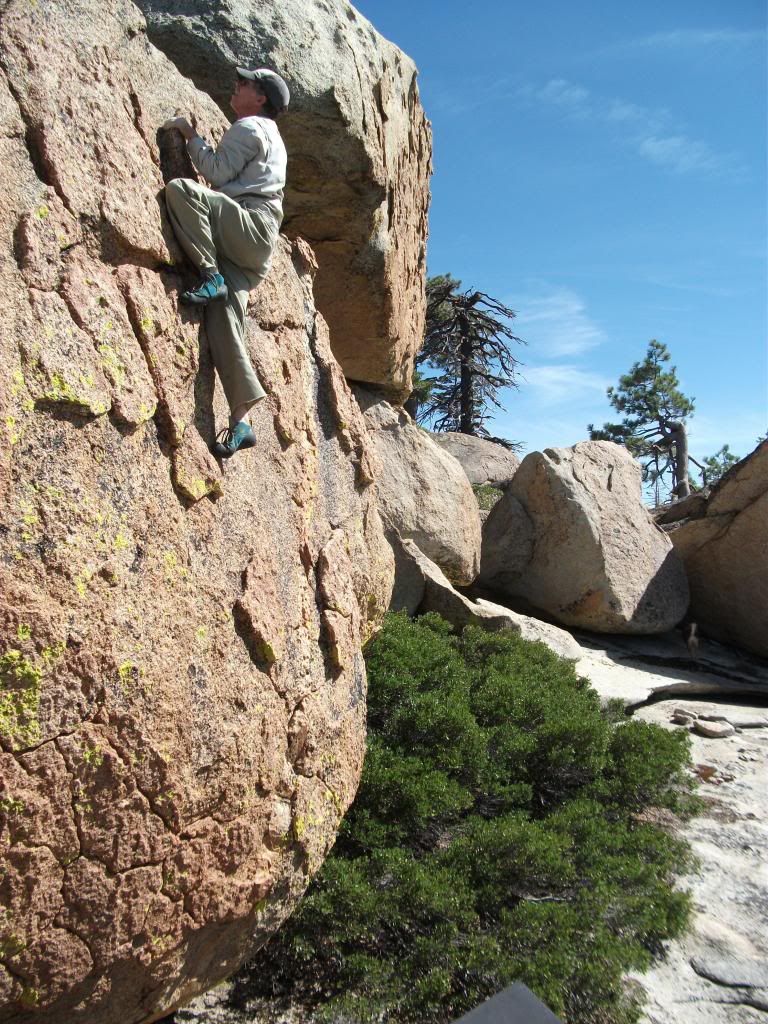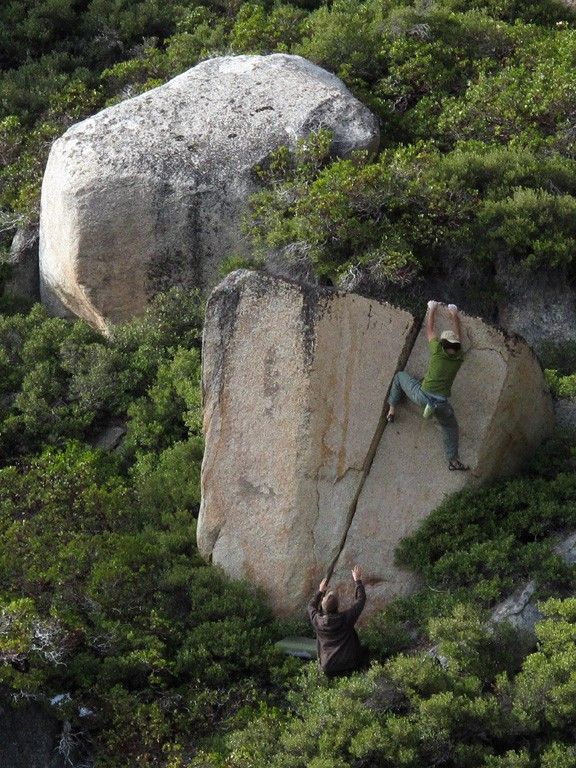 Mac
My baby (not the dude)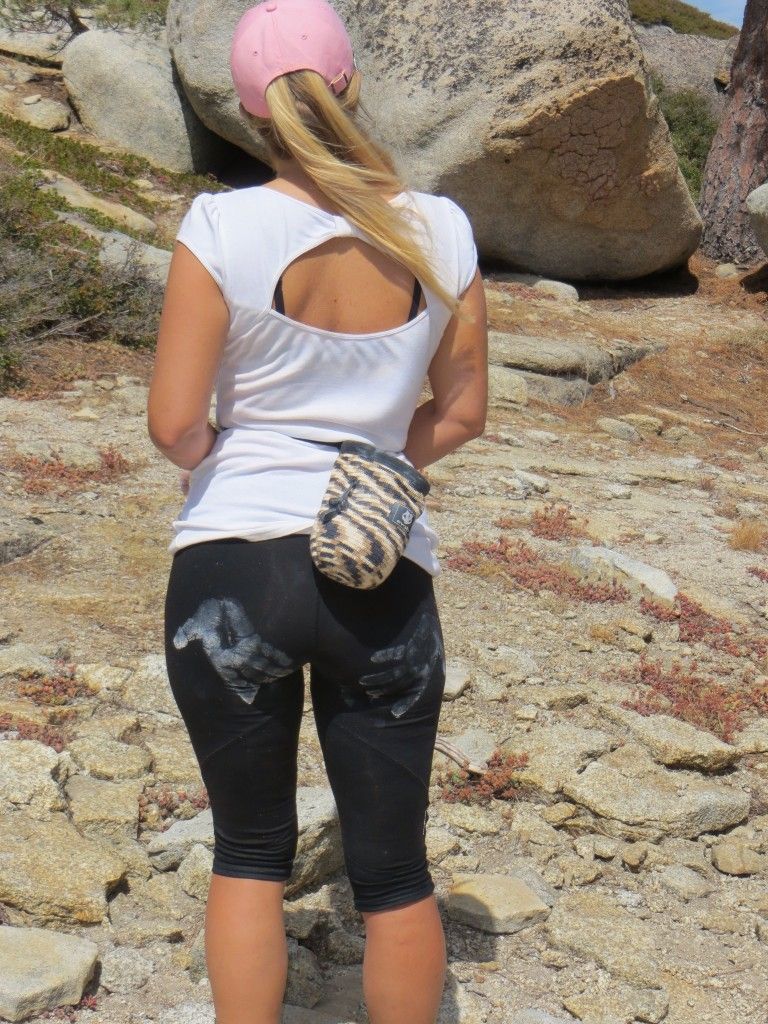 Be sure to chalk up
Myself on Th Spine, VB.
My other baby.
Bonus Pics
Jeremy on Whiskey Traverse, V4. This thing is five minutes from my house and by one of the best swimming holes around.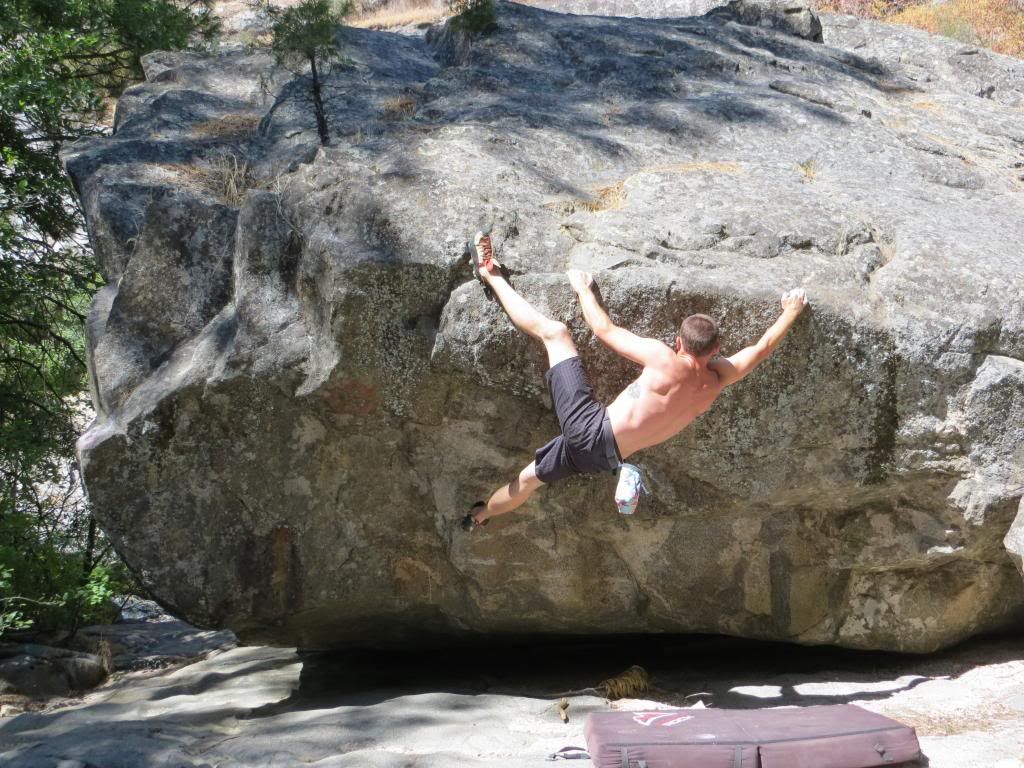 Jeremy bouldering at Squarnail.
Myself being camera shy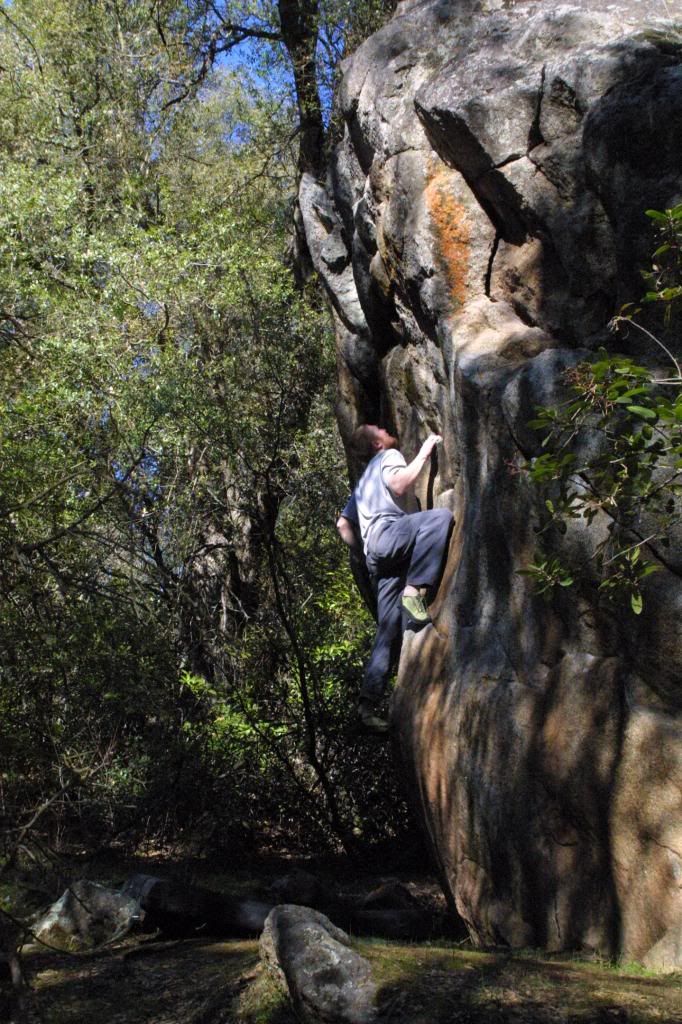 Hans on Ben Hur Boulder.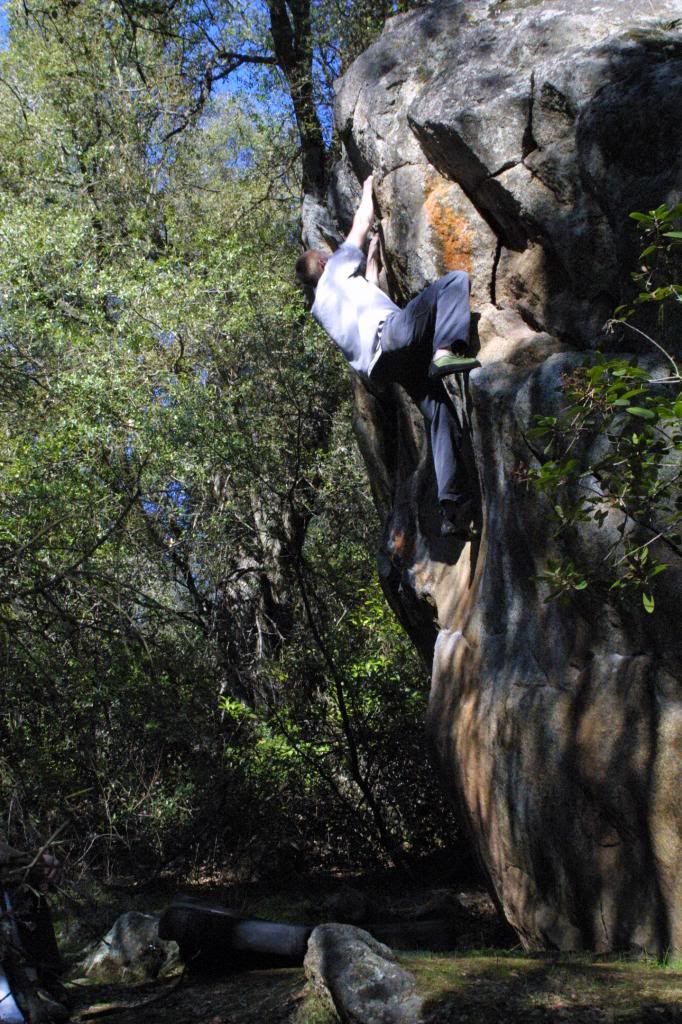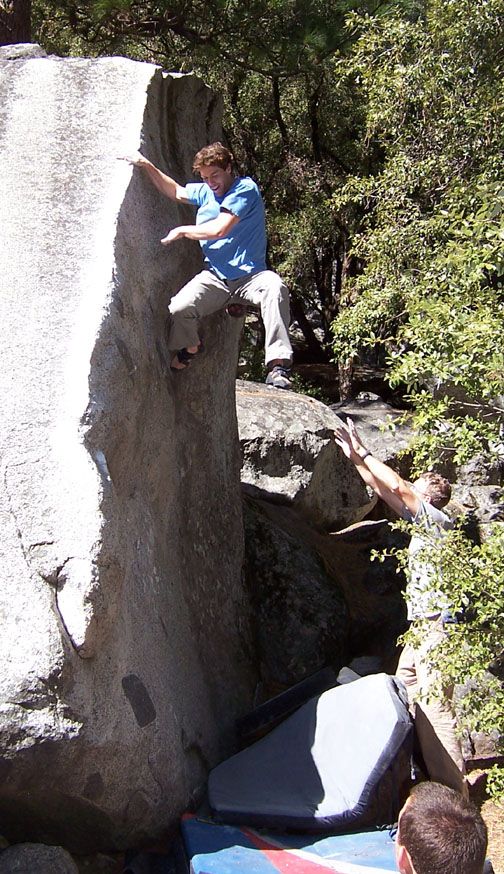 Total top secret spot.
A Nickle to first to get what problem this is.
Hopefully some will enjoy the bouldering at these areas, they will always have a special place in my heart and mind.
Regards,
Justin Ross