Magical venue
-check
Low key camping scene
-check
Low crowd scene
-check
Warmer weather
-check
Stout partner
-check
Good stone
-check
Kitchen pass
-check!!
I have wanted to return to the Stronghold ever since the Brave Little Toaster and I had a brief visit in January. It was mid-year when Doug McDonald and I talked and decided to head there this fall.
Doug and Bruce chomping at the bit the first morning.
Doug and I have a long climbing history together, including El-Capitan, but we have only reconnected in the last 3 years. It has still yielded some really good climbing. For a trip like this, he clearly could have found a stronger partner, but I had a couple aces in the hole. I was available, Doug had never climbed at the Stronghold, and I at least knew the basics. So it was on! We were joined by Doug's friend Farland and her dog Gnomie. Farland climbed hard, cooked some great food, and took some killer photos. I'll be including some of her pix later when she sends them to me.
Gnomie standing guard for ticks, cows, ravens and of course n00bs.
What a blast. There were plenty of Fish and Tarbuster tales and other yarns. We had "Check for ticks!", sheep and goat and cow sounds to keep the dog on alert,
and lots of laughs. We had Jack Black singing "Wonder Boy" in our heads, which created a whole persona for the climbs. Thus, Rudy became Wonder Boy.
Mellow camping is a must.
We headed for Absinthe Of Mallet first. (Whatever that means)
Wonder Boy following pitch 1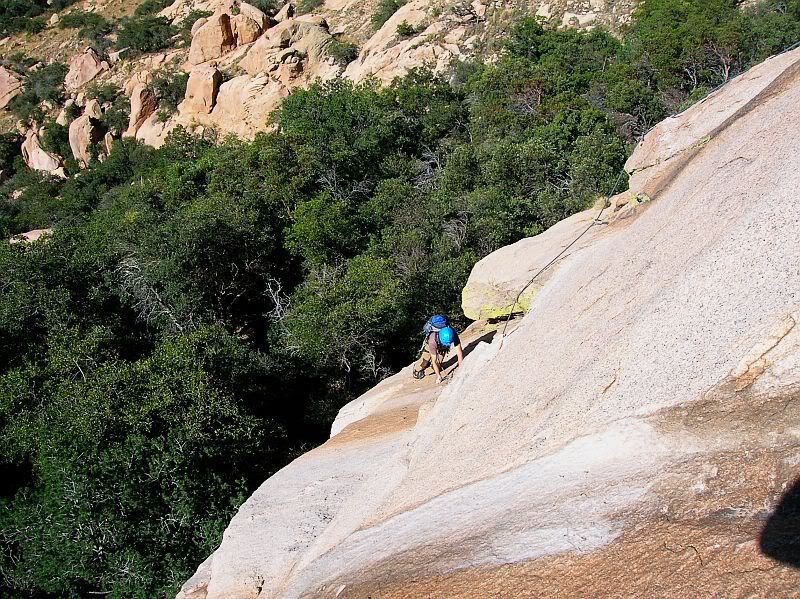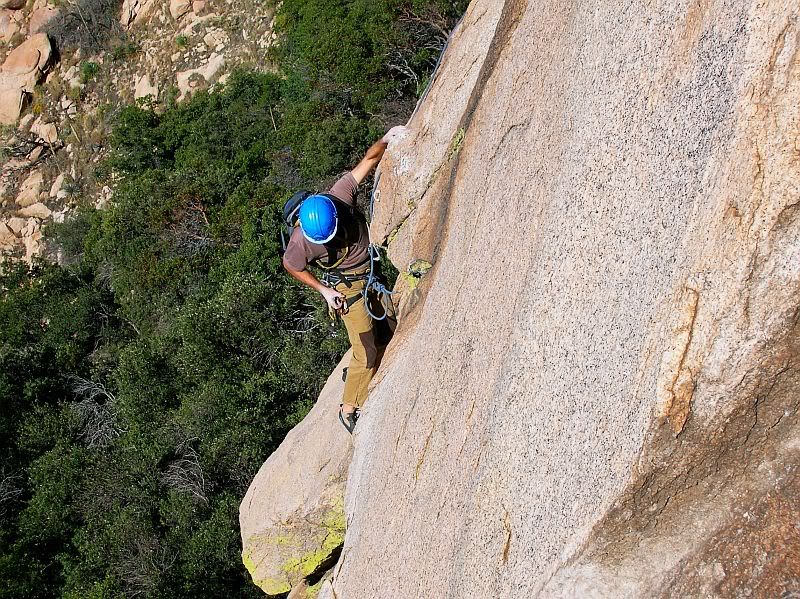 And leading pitch 2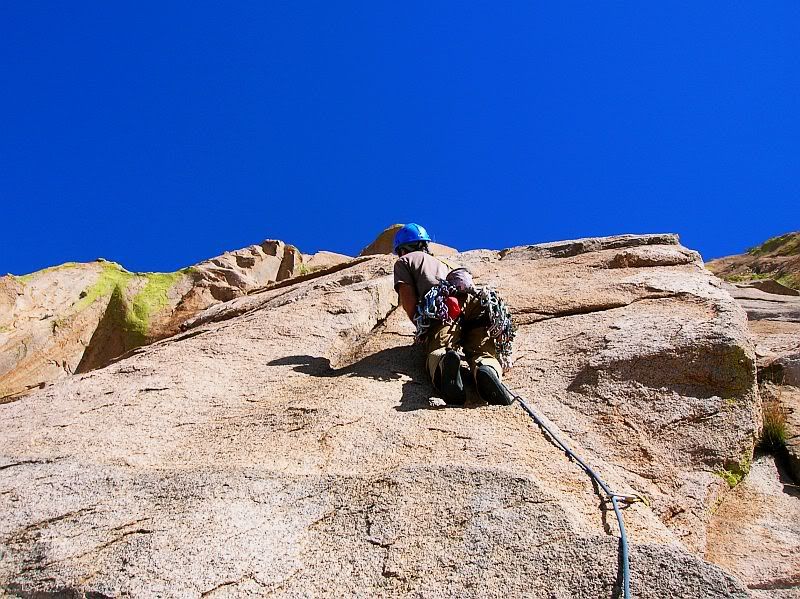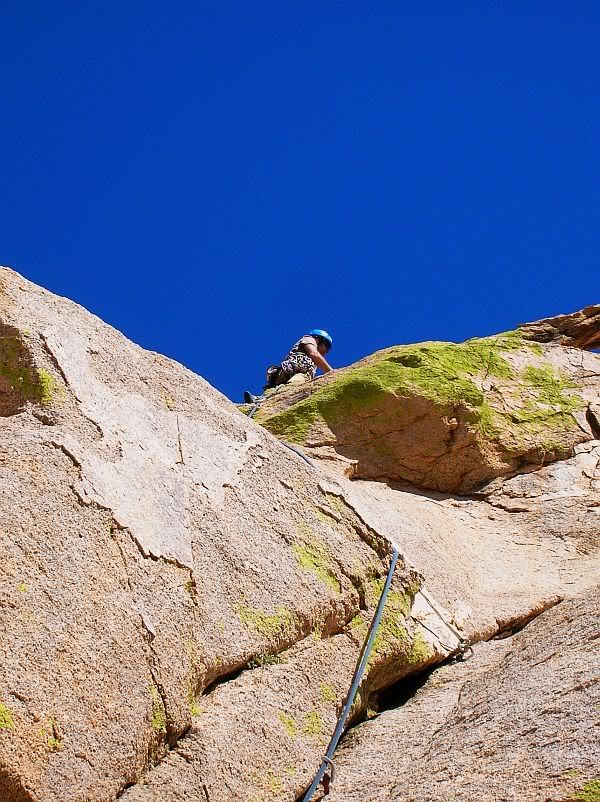 The guardian of the crack was giving Wonder Boy a hard time....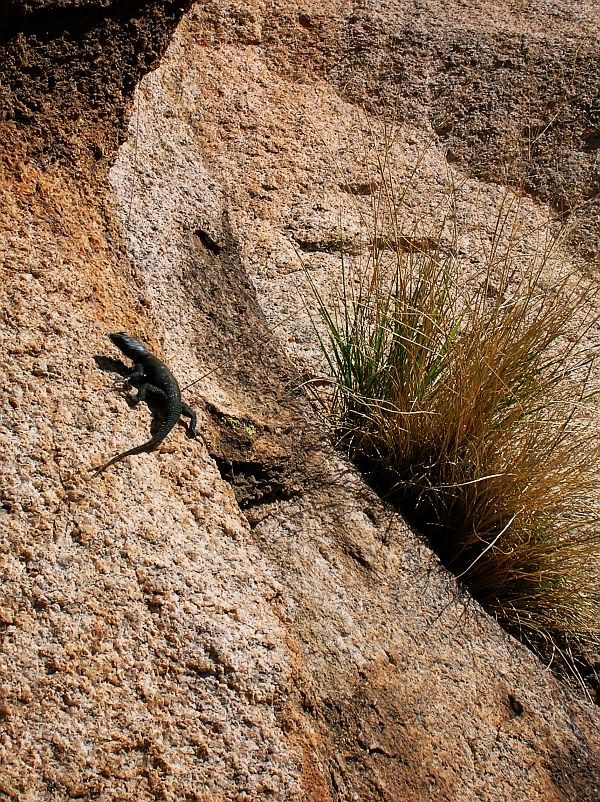 Pitch 6
I had to give Doug some shizz about never getting the camera out! He did much better after this route.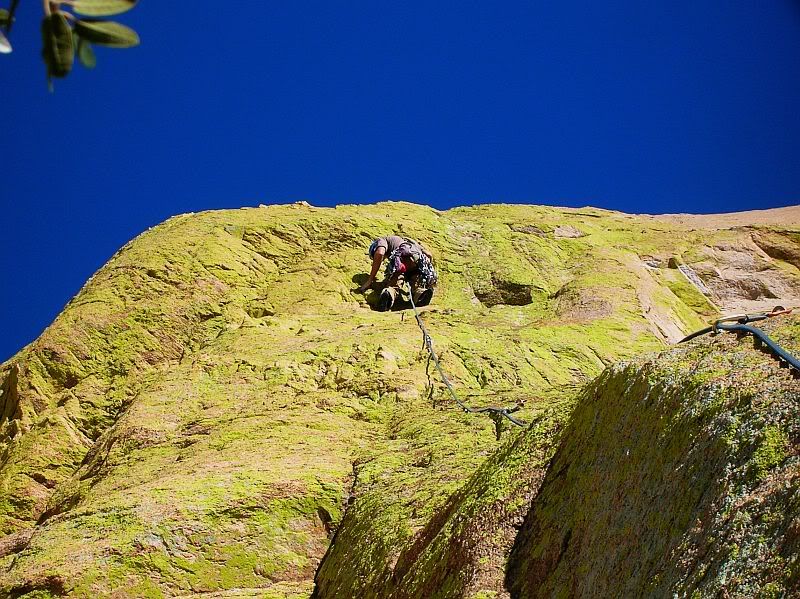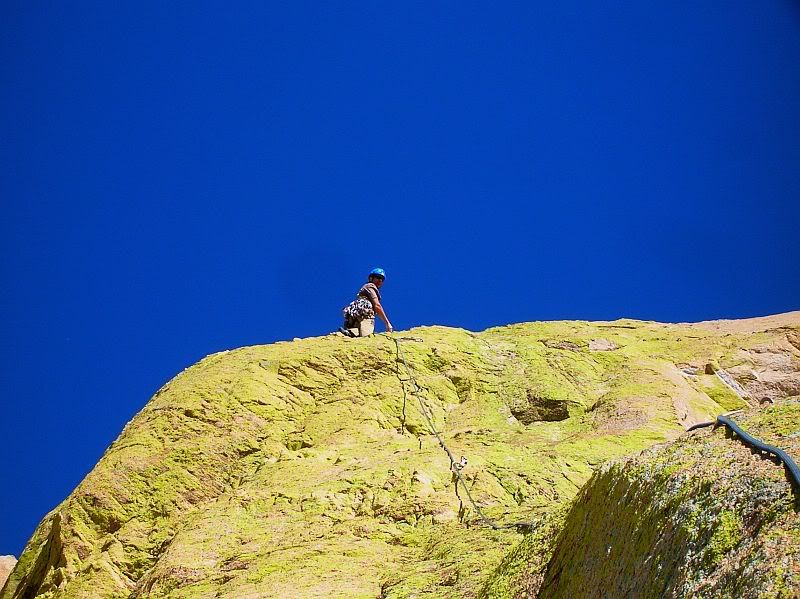 Farland in the solar oven.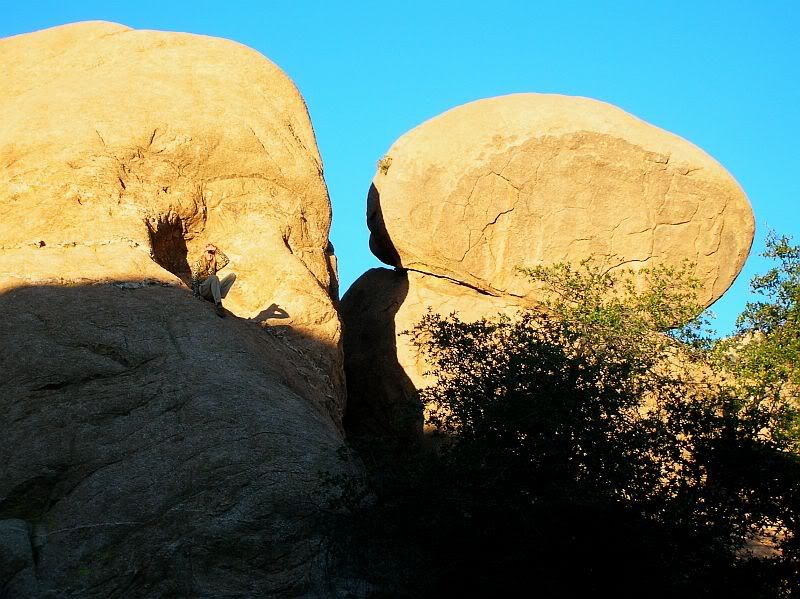 The view out the back of camp!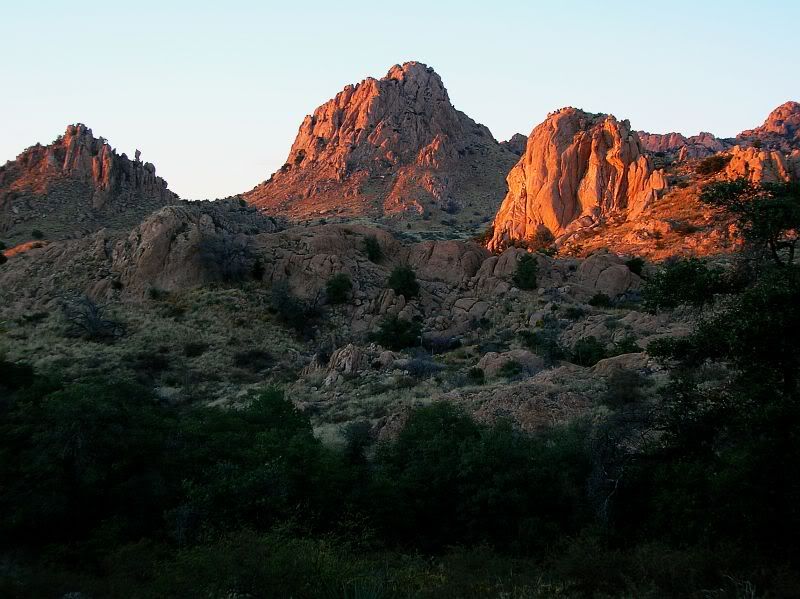 We saw some dykes.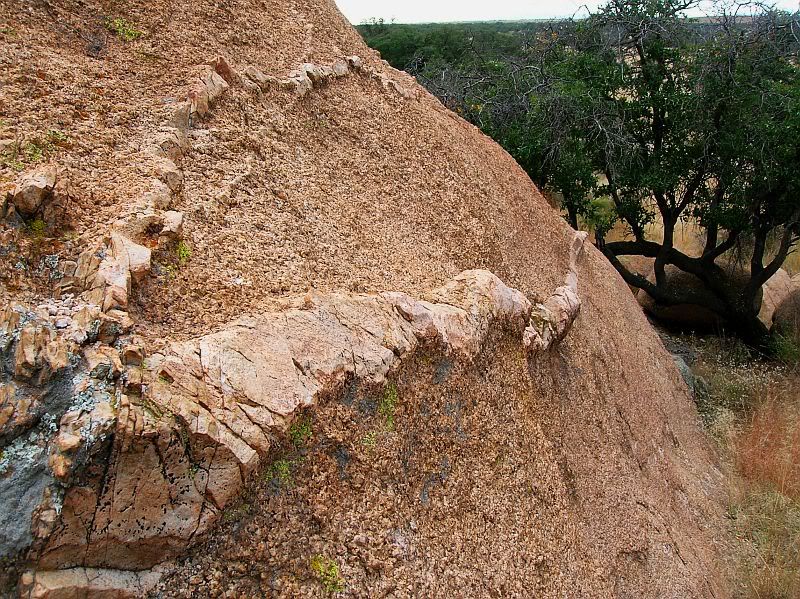 And some good colors.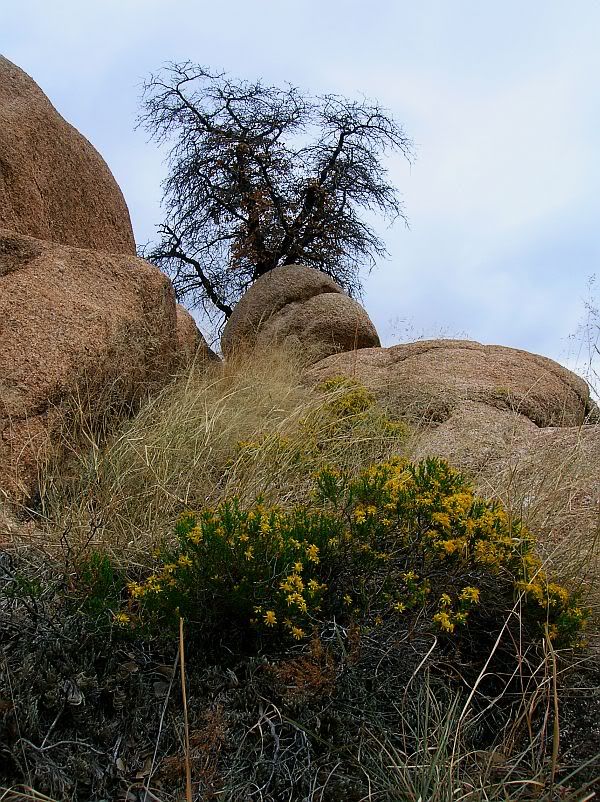 The next day it was off to the The Isle Of BaaaaaaHH, where we could all have some fun.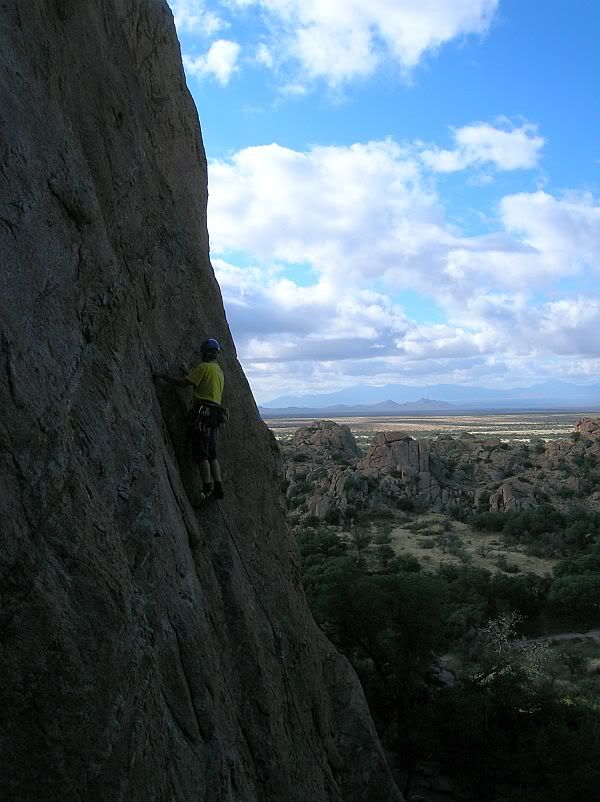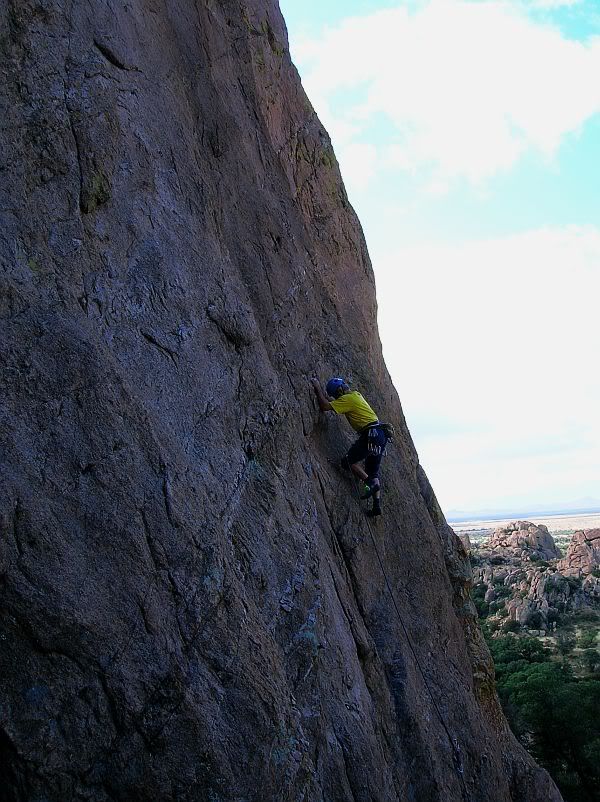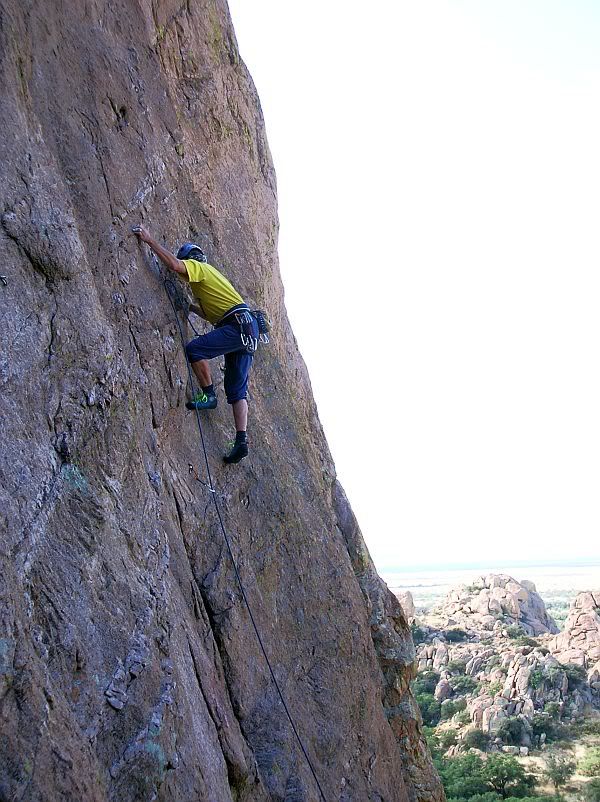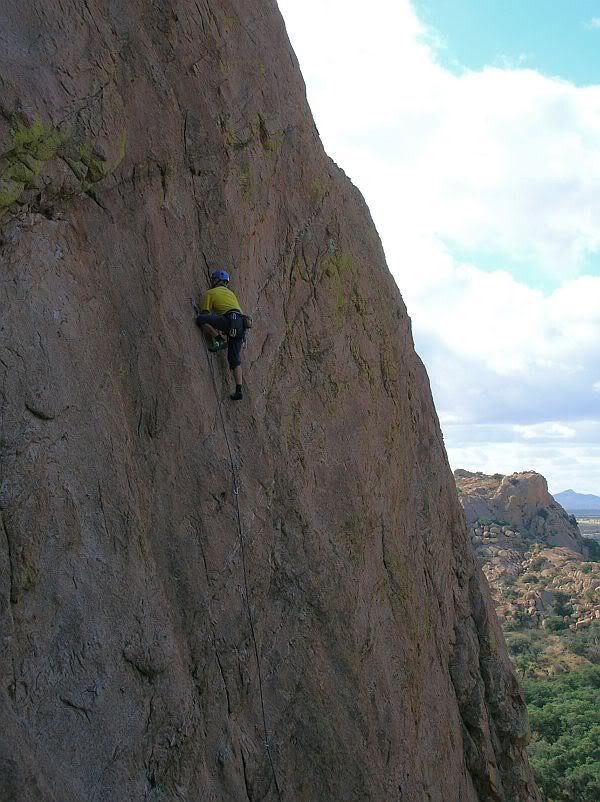 Farlands Turn!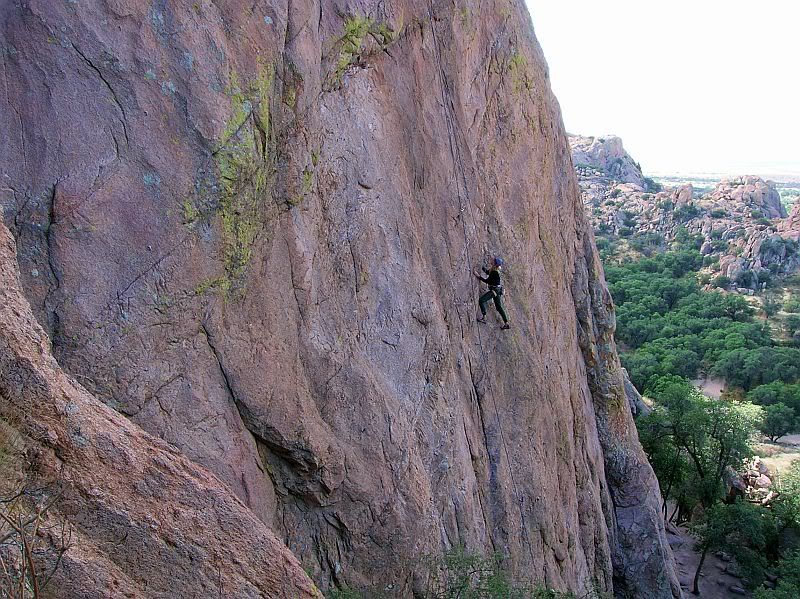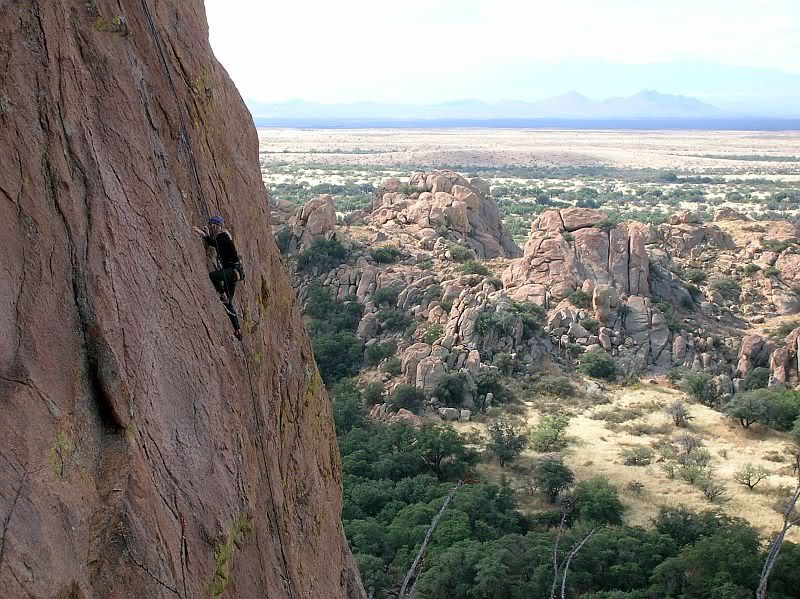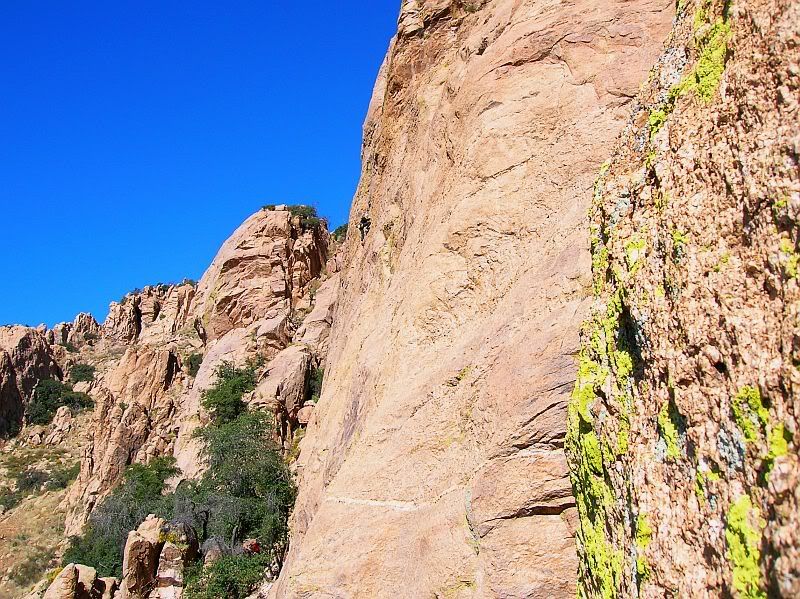 We even got to do a little climbing on Mars.....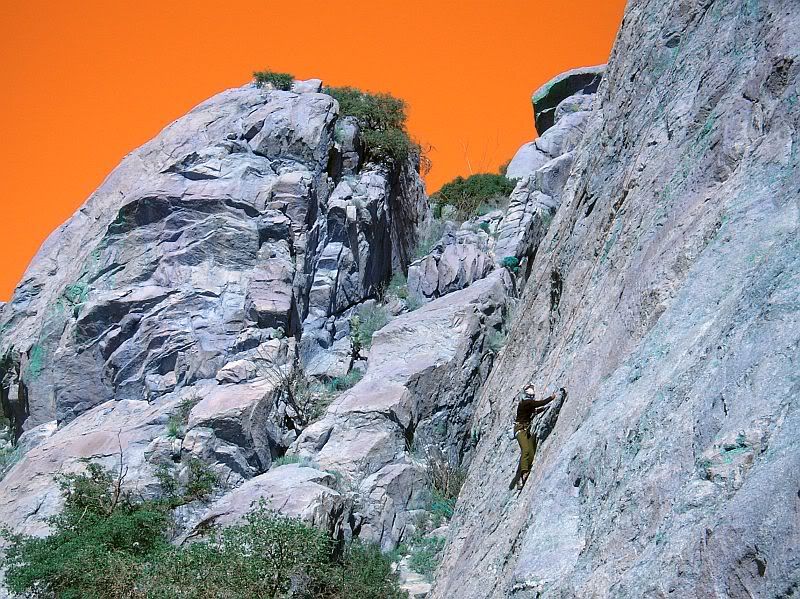 I'll be back later for the Rockfellow Group, wow...
Next up, ENDGAME!
But first, a special thanks to Steelmonkey for some key beta, and to JMC for the "Oilfield" Boreals!!