My Mama and Papa always told me my appearance is impotent.
So I likes to introduce myself in my Sunday best
I likes to party
So they calls me party boy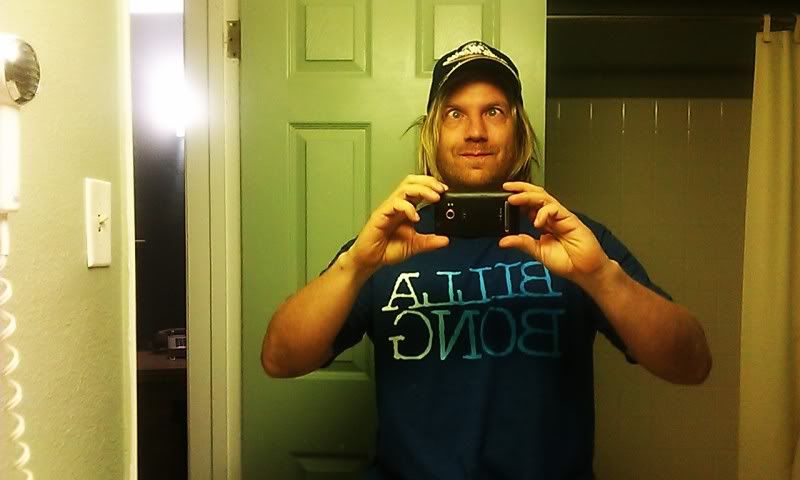 I'm on the eve of another climbing adventure and I am a little sick with fever and a little scared. I have been reminising about the last year(and a bit) and the climbing road trip I have been on, and the climbing I have been able to do with my family, my daughters and with friends.
Here are some random climbing pics in a random order.
I love these words by Bob Seger
There's a hard moon risin' on the streets tonight
There's a reckless feeling in your heart as you head out tonight
Through the concrete canyons to the midtown light
Where the latest neon promises are burning bright
Past the open windows oon the darker streets
Where unseen angry voices flash and children cry
Past the phony posers with their worn out lines
The tired new money dressed to the nines
The low life dealers with their bad designs
And the dilettantes with their open minds
You're out on the town, safe in the crowd
Ready to go for the ride
Searching the eyes, looking for clues
There's no way you can hide
The fire inside
Well you've been to the clubs and the discotheques
Where they deal one another from the bottom of a deck of promises
Where the cautious loners and emotional wrecks
Do an acting stretch as a way to hide the obvious
And the lights go down and they dance real close
And for one brief instant they pretend they're safe and warm
Then the beat gets louder and the mood is gone
The darkness scatters as the lights flash on
They hold one another just a little too long
And they move apart and then move on
On to the street, on to the next
Safe in the knowledge that they tried
Faking the smile, hiding the pain
Never satisfied
The fire inside
Fire inside
Now the hour is late and he thinks you're asleep
You listen to him dress and you listen to him leave
Like you knew he would
You hear his car pull away in the street
Then you move to the door and you lock it when
He's gone for good
Then you walk to the window and stare at the moon
Riding high and lonesome through a starlit sky
And it comes to you how it all slips away
Youth and beauty are gone one day
No matter what you dream or feel or say
It ends in dust and disarray
Like wind on the plains, sand through the glass
Waves rolling in with the tide
Dreams die hard and we watch them erode
But we cannot be denied
The fire inside
CANADIAN ROCKIES
This is Mount Louis- the mountain in Canada that 50 Classics missed and certainly the most classic mountain in the Banff Area and greater limestone Canadian Rockies.
The first look at Louis on the hike in for our climb.
Never a moment of boredom we were busted by a Ranger the night before, while sipping some tasty cinnamon whiskey in our bivy truck, and due to my x-brothers unfortunate legal concerns we were almost thrown in the klink.
Best thing about Louis is you can't see this Mountain from the road.
My noob X-brother-in-law sending the final "Perrin" Crack pitch with a few thousand feet of climbing spilling out below him.
We had lightening strike close enough to hurt our eyes on the first rap, and on the hike down we saw a female Wolverine.
If you climb one Mountain in the Rockies this should probably be the one.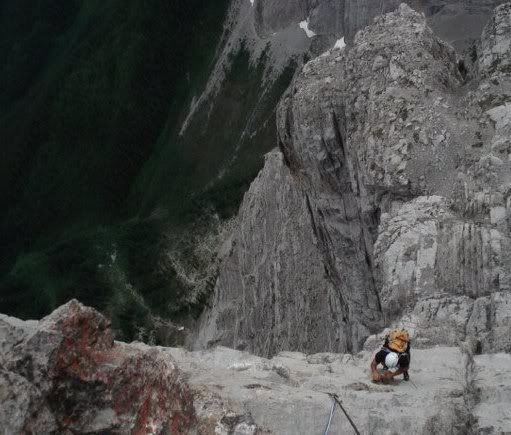 WYOMING AND SOUTH DAKOTA
My kids showing their support for the real locals.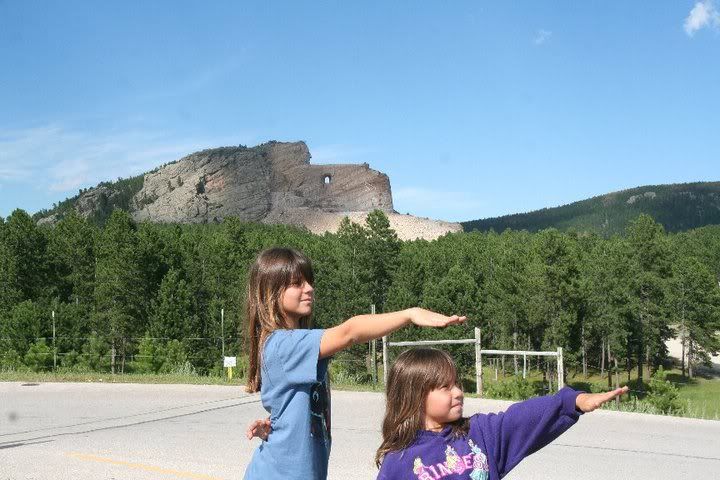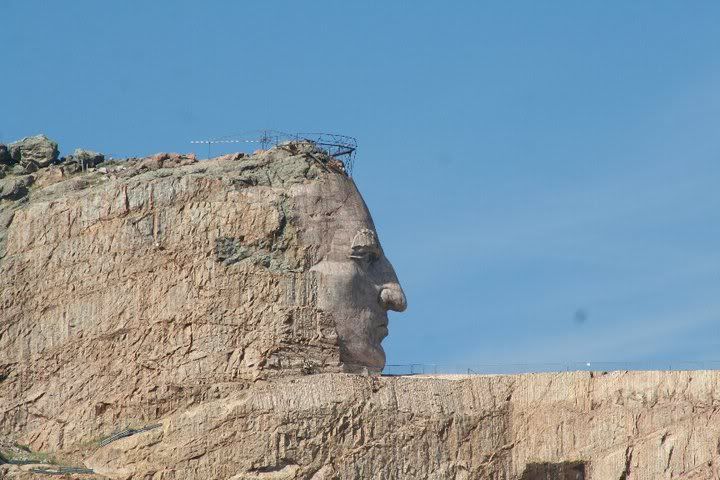 Only a few minutes drive from the Great Crazy Horse monument and campus.
Soloing "The Eye" while the kids take pics and a couple hundred bikers watch.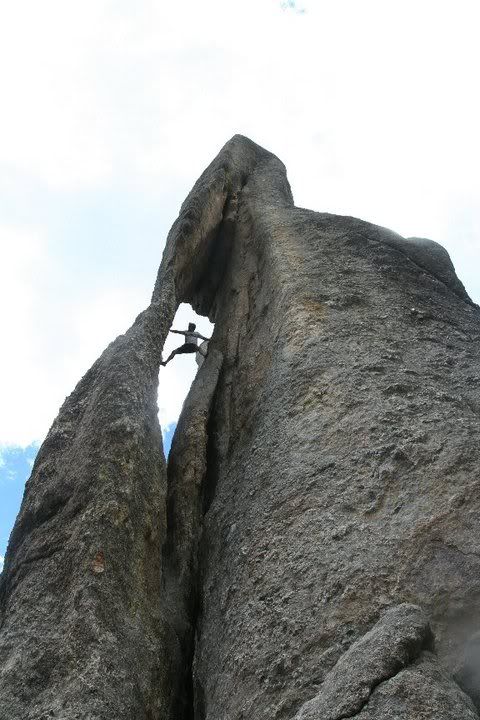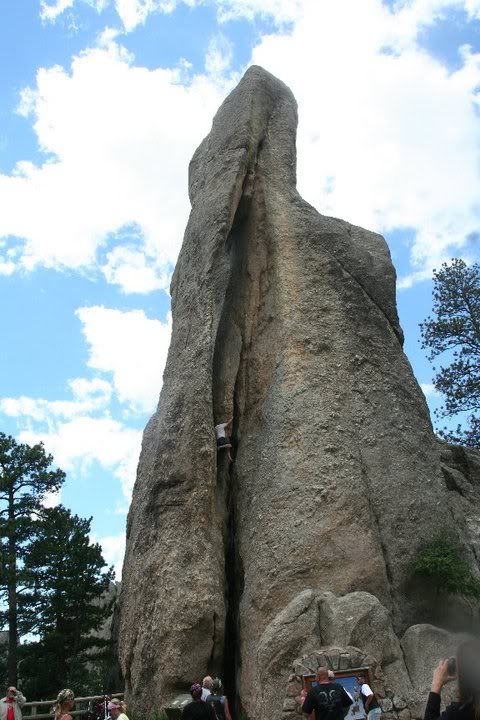 The Needles was one of those perfect climbing days for me- manic, confident and full of energy. I soloed a dozen towers in about 4 hours.
Megs takes a pic of her Dad.
Hard core bikers counsel my children and tell them their daddy is crazy.
The irony is not lost on Megs and when I get back Megs has her first tattoo while Jenny opted for a piercing.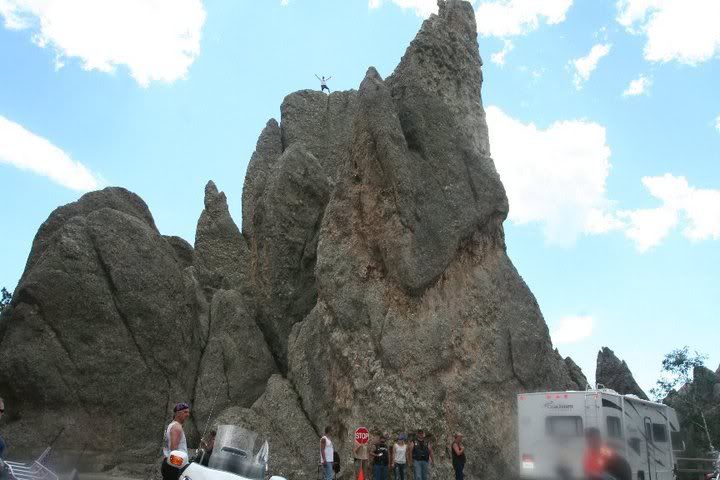 Thugs taking over at the Sturgis bike rally- you don't want to mess with them.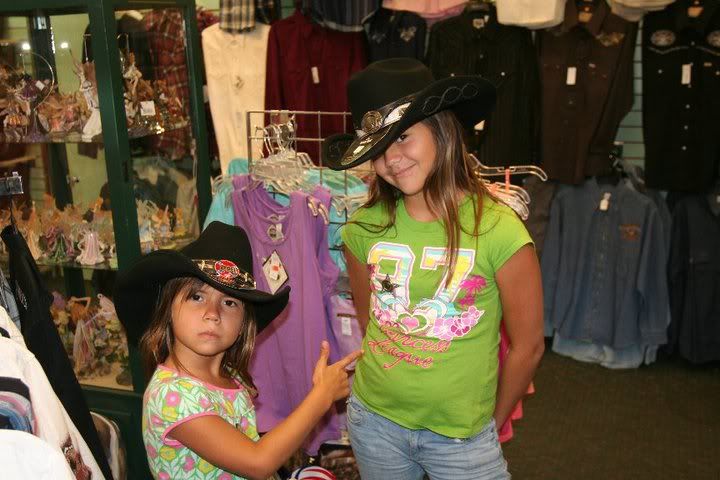 The kids below Durrance on the amazing Devil's Tower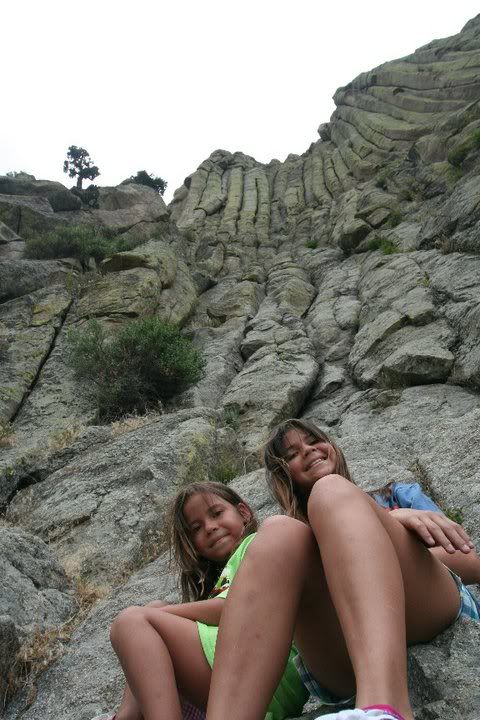 Jenny and our first look at The Bear clawed tower.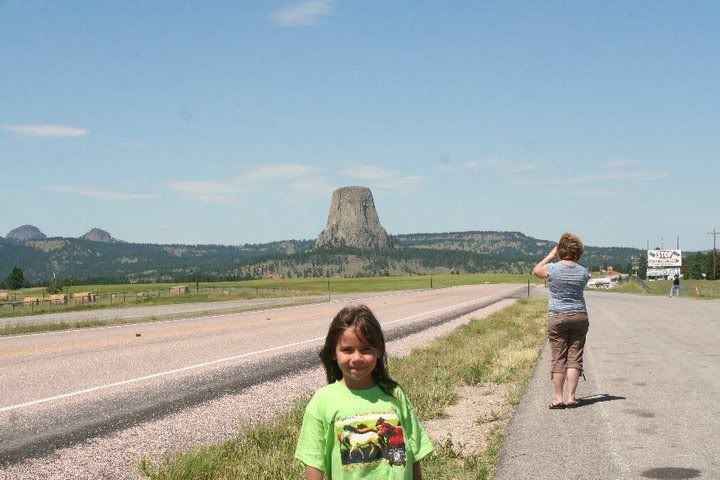 THAILAND
Deep water free soloing in Thailand. This was so cool.
You climb out of the ocean on a rope ladder and up the first stalactite. You then did a slippery, no hands, 5.10 traverse to the second higher stalactite. You have to do this wild stem with the ocean 40 feet below. A few people missed the stem and cratered into the water screaming the whole way. If you make it across you climb as high as you dare and then jump. You're considered a complete pussy if you down climb so you don't "dare" to go as high as you think.
The smaller stalactite I am climbing out on in this pic was about 45 feet up - scary in the most cool way.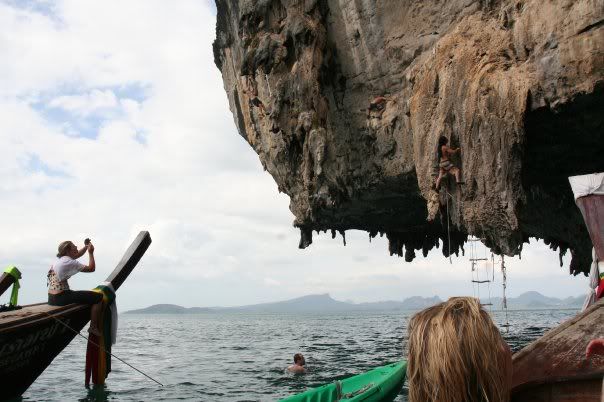 My Aussie climbing partner way the hell up above 50 feet. Hell no, I didn't jump this one- he was the only one in a group of about 100 climbers to nail this climb and do the jump.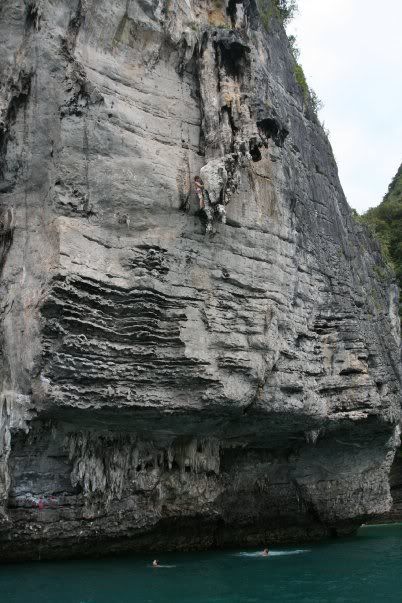 Bombing off

The classic look at a stunning wall of climbing in Thailand- heaven on earth.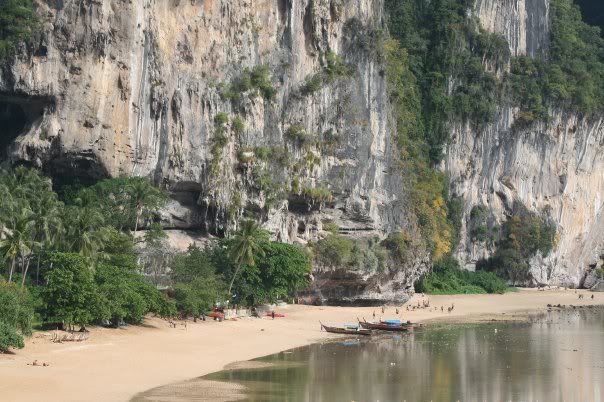 NEPAL
The town of Periche, sitting in a massive moraine, in Khumba area of Nepal. Above it sits Ama dablam and to the right is Cholatse and (can't remember the name). Everest depending on how well you are feeling is a few hours away or couple days away or a lifetime away.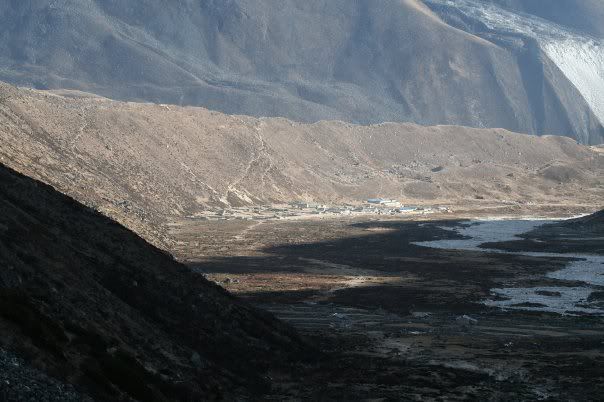 The North Face of Cholatse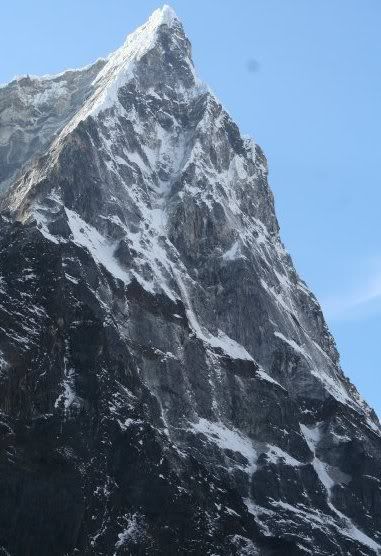 The little brown turd pile in front is Kala Patar; it doesn't look like much but it is about as high as Kilamanjaro and 4000 feet higher then Mount Whitney. The beautiful Mountain behind Kala Patar is Pumori and behind Pumori is Tibet.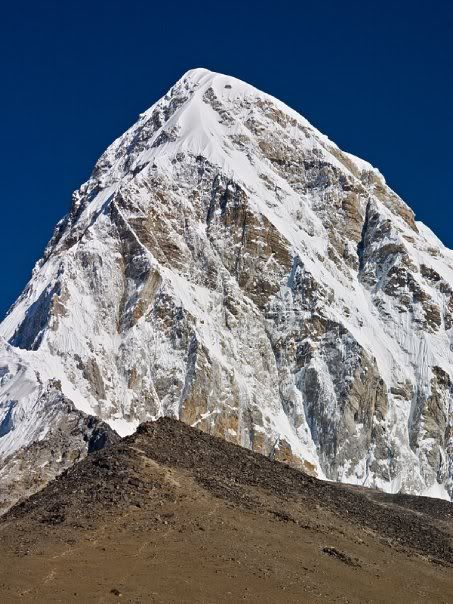 (Had to borrow this pic cause I lost mine)
If you turn 45 degree to your right, from the above pic, you are staring at the highest Mountain in the World.
The Yellow Bands of Everest are a dramatic sight and I was able to gaze upon them for a couple hours.
I'm not sure if a route goes up into the large dihedral on the upper left but it looks like a cool line.
(borrowed this pic cause I lost two camera cards in Thailand)
BACK TO THE STATES AND ARIZONA.
The Doctor, the author, the legend, The Bloom, leading up the Prow at Paradise Forks with a head wall of ring locks awaiting.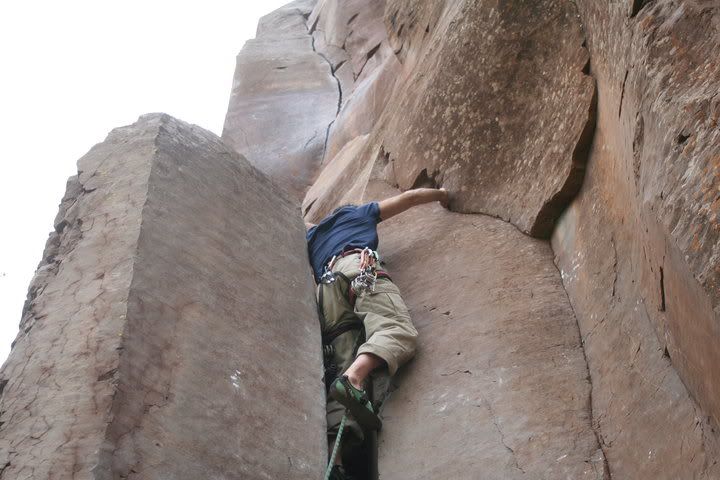 Tim-envy on his fun 11b in Winslow Canyon, Arizona
One of the many amazing crack lines in Winslow canyon
Nature's project - Stick it 10c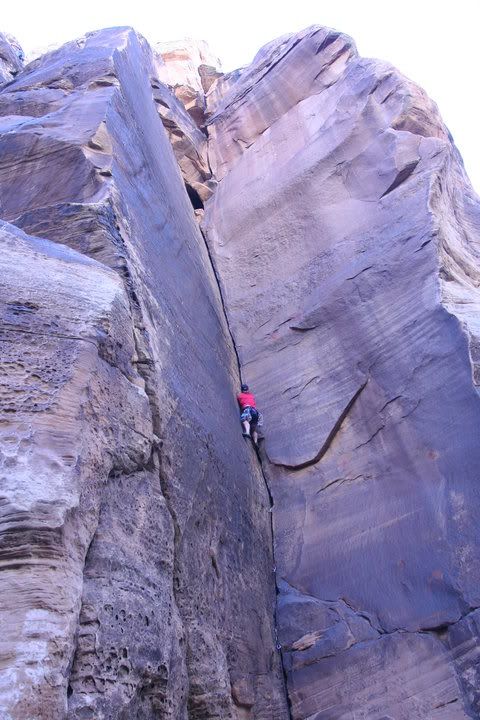 Winslow Canyon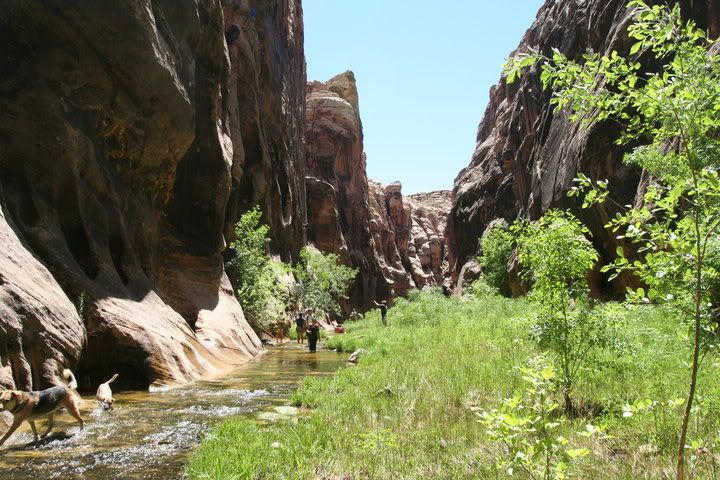 SushiFest X Winslow
A shout out to the many fine people I met at this party. I love this Arizona crew, Taru, Mike, Katherine, Deidre and many more and it was great to party and climb with many of them in Jtree again.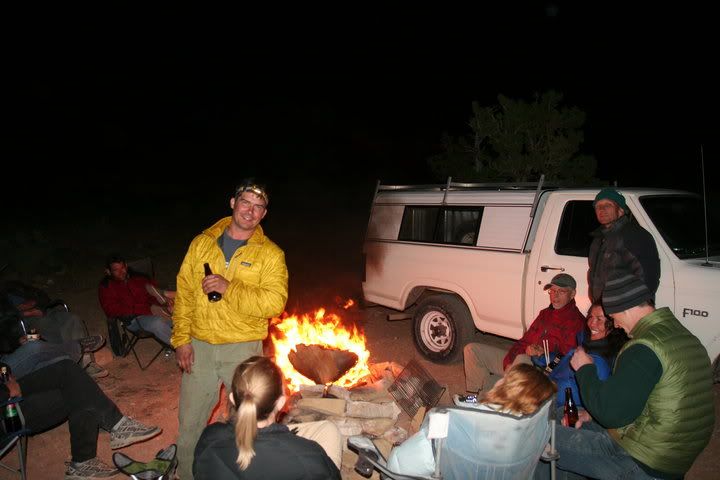 REDROCKS
Rainbow Wall and The Cloud Tower
Tundlebum running the first two pitches of the Cloud Tower together.
7 pitches and every pitch is special. Some calling it one of the 4 super classic crack climbs in the States along with The Rostrum, Astroman and The Naked Edge.
Coming up the very nice 4th pitch. Super pumpy and technical stemming with bomb finger locks in the corner.
I ran together the 5th and 6th pitches. After you pull the cool roof you are looking at a headwall that sort of looks like Reeds direct with Pratt's crack sitting on top. Almost a full 70 meter pitch through the rabbit hole.
Trundlebum coming through the Rabbit Hole. Pretty messed up finish. You have to sort of dive out of the chimney through the hole. I had to back up twice as the first time I ended up with my head up my ass and the second time I some how got my foot stuck in my ear.
This part of the climb used to be 10c offwidth over the top, but at sometime in the past few years it has been nice enough to open up to a 5.7 chimney.
The final beautiful crack pitch- we went light with no water and I was about as close to bonking as I have ever been at this point. This pitch is in full on blistering sun.
Oh and don't yell "Trundle" at Trundlebum - he will think you knocking rocks off onto him...hehe
KRAFT BOULDERING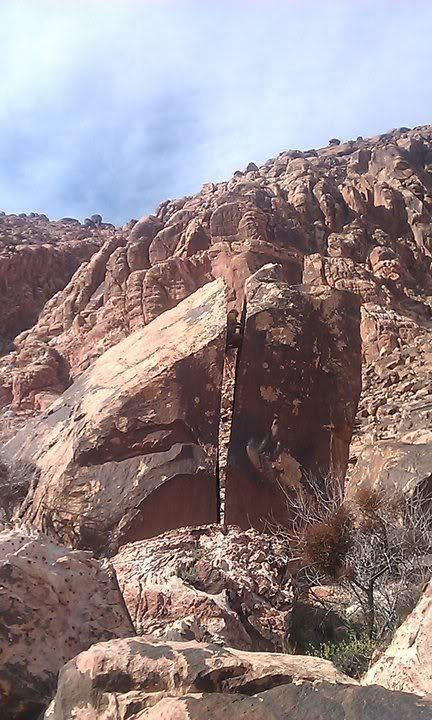 BLACK VELVET CANYON
Nutjob and I had a crazy and special day talking about everything from the bright side of the moon to the dark side of women.
Thanks to my weak girlie calf we backed off Epi but still explored multiple routes and even put up our own route all in one day.
Here is the stunning Black Velvet Wall with Prince of Darkness and Dream of Wild Turkeys.
TAHOE, THE VALLEY, J-TREE
Daphne and I had a great 4 days of climbing at The Leap, Tuolomne, and in The Valley
Here is Daphne at the top of Traveler Buttress (i think)
The Line is just plain sickness. Straight up, no bolts, capped by roofs- perfect trad
What is there to say about The Cookie- perfection. Daphne and I hit the crag with no guide book and ended on random Center routes and Meat Grinder.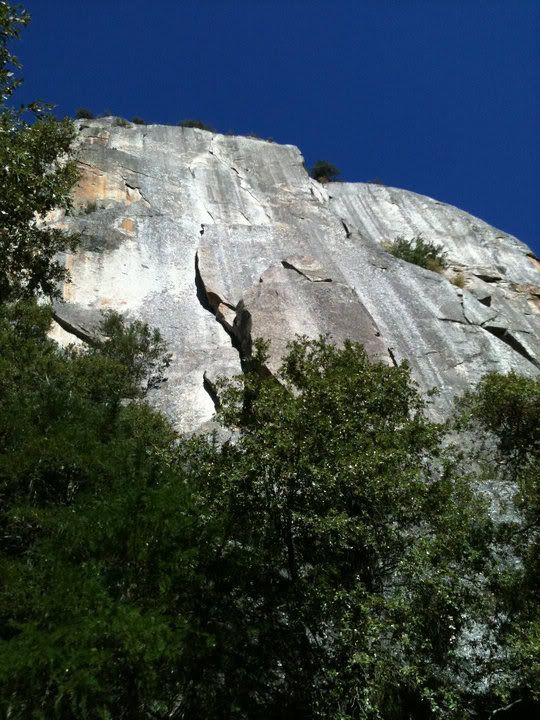 TAHOE
Nancy on her first climb ever. The former President of the ENA at the top of a possible FA at Woodfords and about to rap, for the first time, off a dead tree.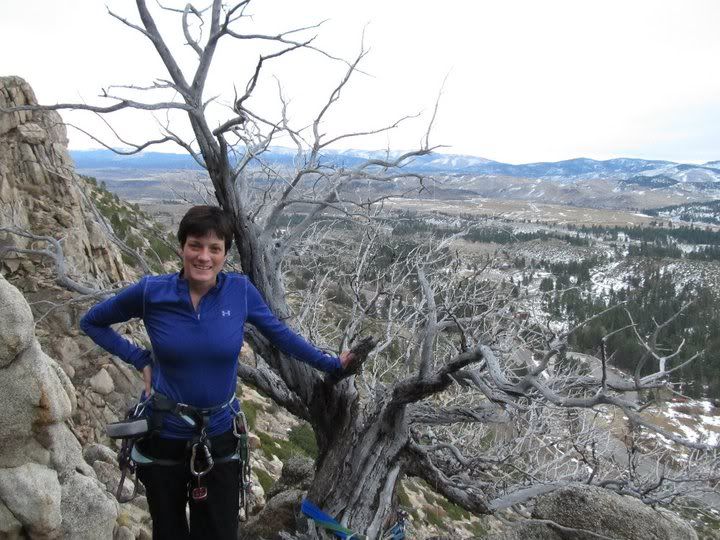 J-TREE
A big highlight of the last year was J-tree and the Bridwell and Flanderfests.
I'm not much for hero stuff but having dinner with Donini, Bridwell, and Stanard was very cool
A couple hundred pics and climbers alone at these parties and maybe a 100 more routes over the year.
The classic look at a Todd Gordon party.
Out of the many J-tree routes I did this year this one stands out.
Spiderman- starts with fingers then to hands then to a sort of grunt offwidth.
Really great climb that is much better then its more famous neighbour.
Arizona climbs in style.
Picking up Tim, Bloom and Mike after their commute from Flag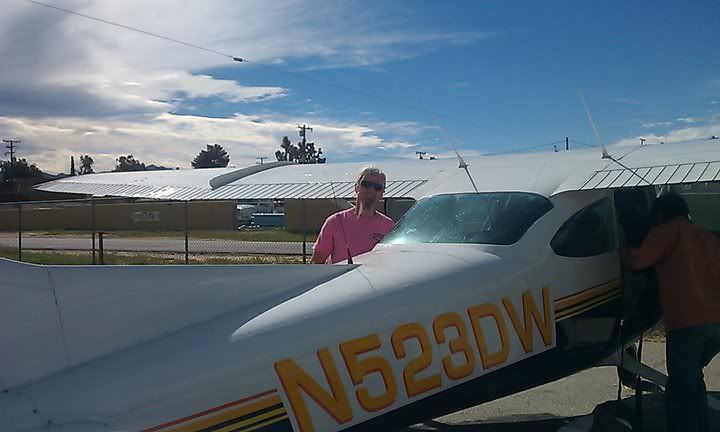 A FEW RANDOMS
Probably climbed with a good hundred noobs, bad asses, and dirt bags in the last year and a half.
And met a few hundred more.
I think I am probably becoming more of a social climber- best part of climbing for me now is meeting and climbing with COOL people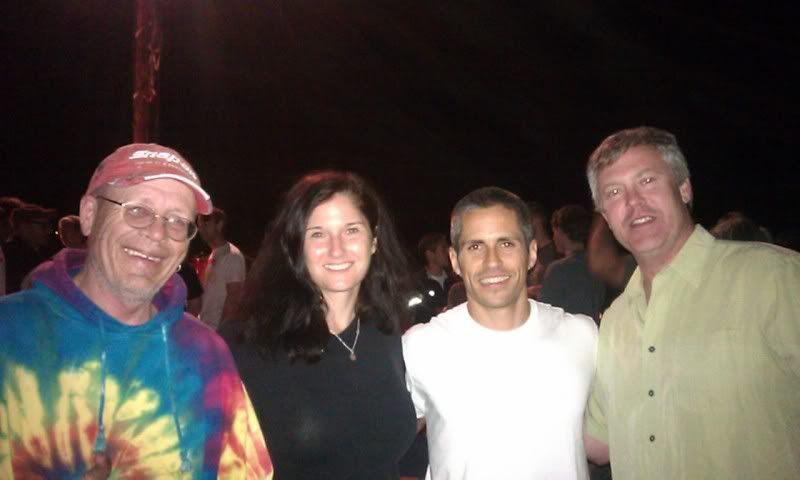 Blue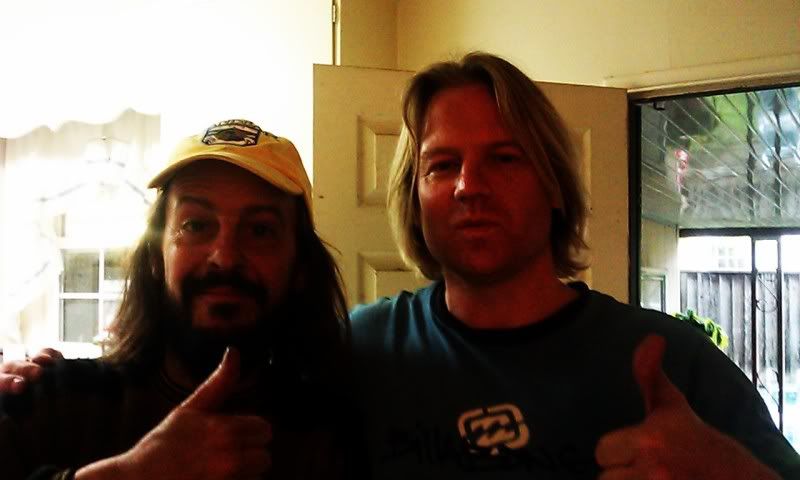 My friend Jesse at Castle Rocks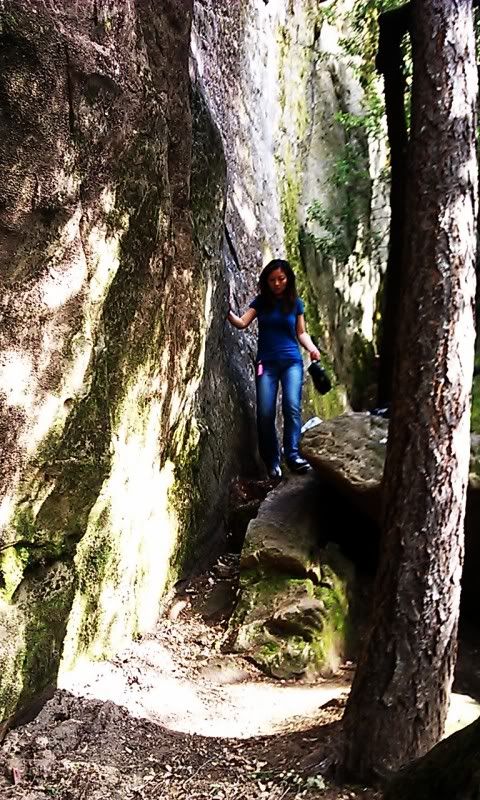 My friend Amy on her second day of climbing in Black Velvet canyon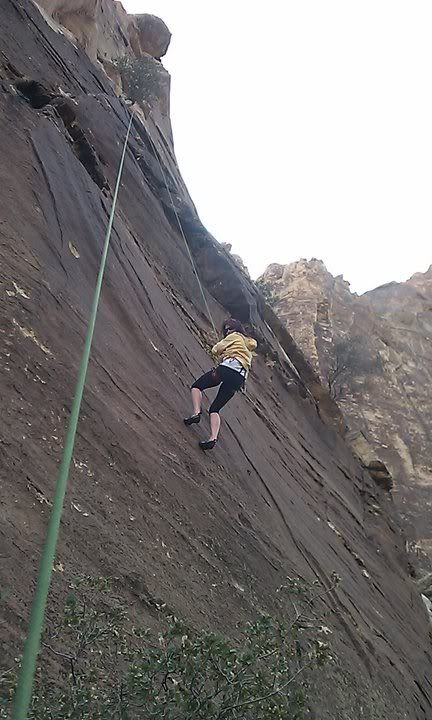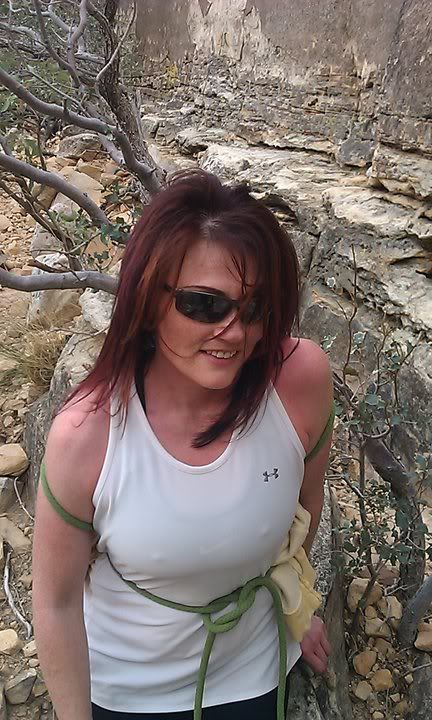 EAST COAST
Visiting the first Battle Of The Civil War- Manasis
A family of Vampires?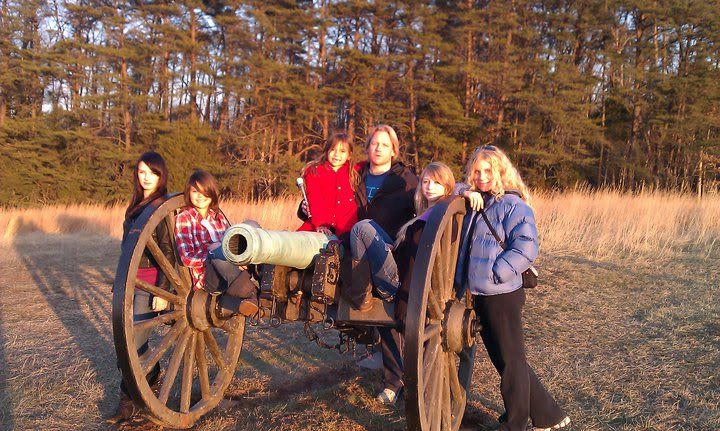 The Edge of a Dream- Ship Rock NC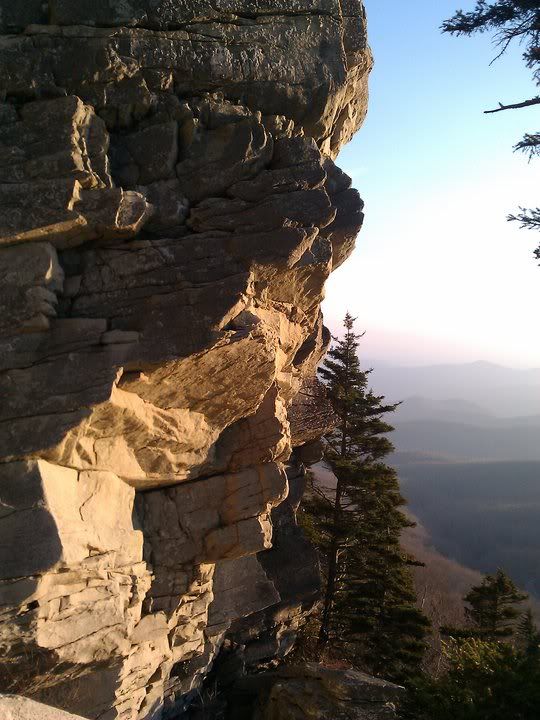 Trying to show off the crazy and fun roof jug haul at ShipRock in NC
The kids cranking on God's own stone
Horse Pens 40, Alabama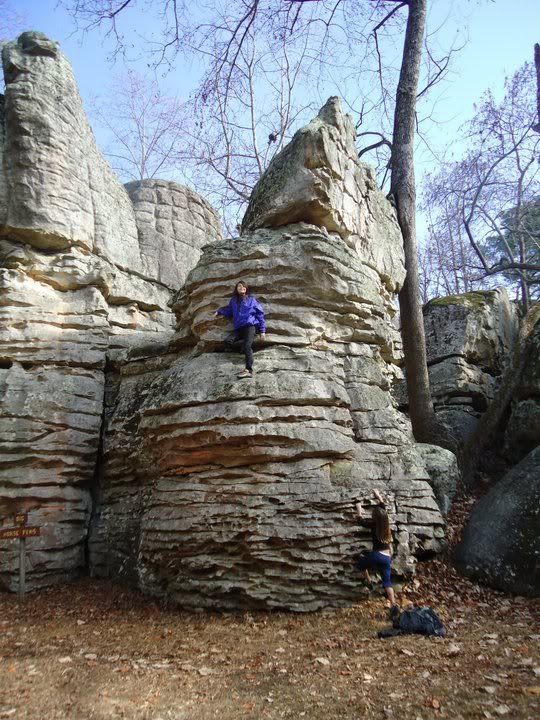 Welcome to T-wall bitch.
What a tour I got from Sam
Raining and dark so we climbed overhanging crack sickness by head lamp.
EAST SIDE ON THE WEST SIDE
A big scary beeatch- The Buttermilks
Pretty lichen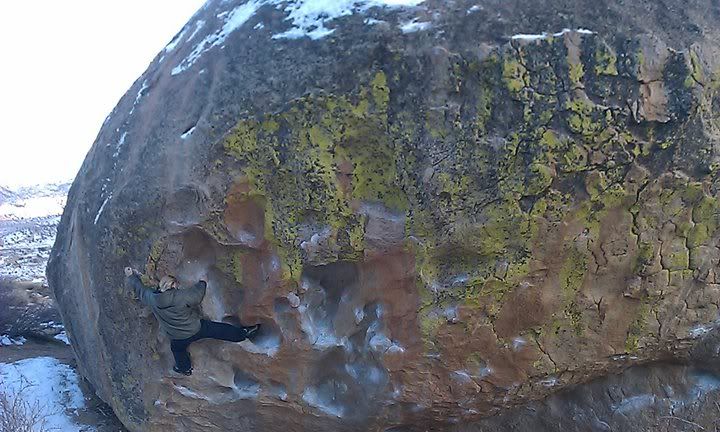 My climbing partner of 10 years - Navy Seal Schaffer- and his bad ass crag dog.
Getting ready to climb at one of the golden granite San Diego crags.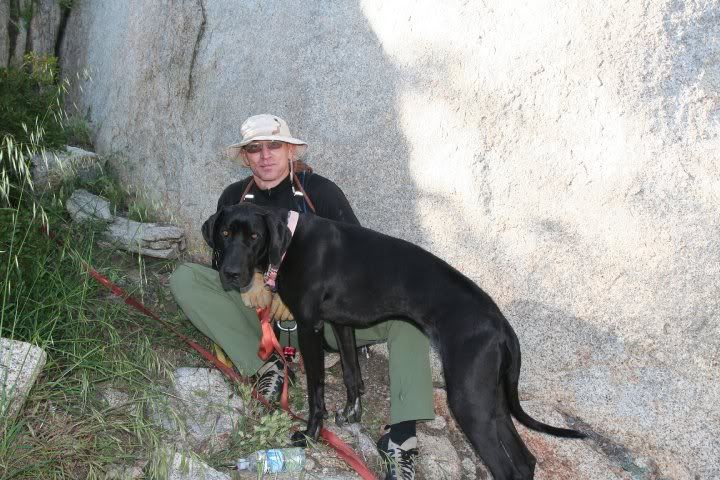 RANDOM WIDE FETISH TIME
I just realised I haven't seen my wide fetish shirt since this day.
Tim gave it to me for leading Dark Star.
Where be that shirt?
Nature and Radical representing Snail Eye for the Wide Guy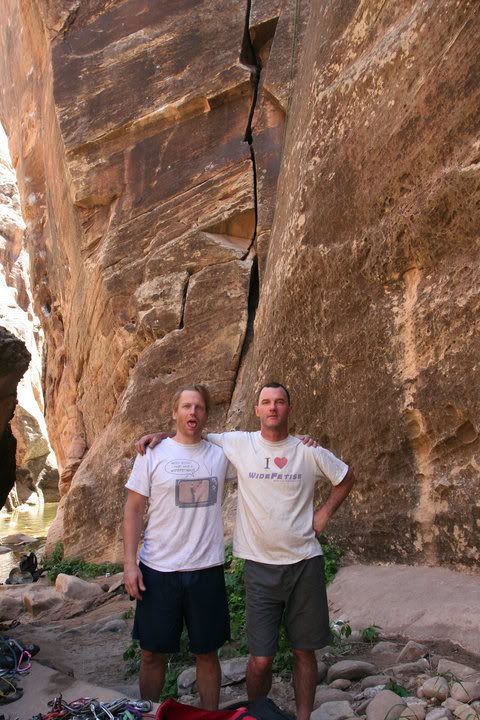 East Side Pratt's Crack
A great day of climbing with Mr E and Jamesf10
Later on I went back with Em and climbed Sheila's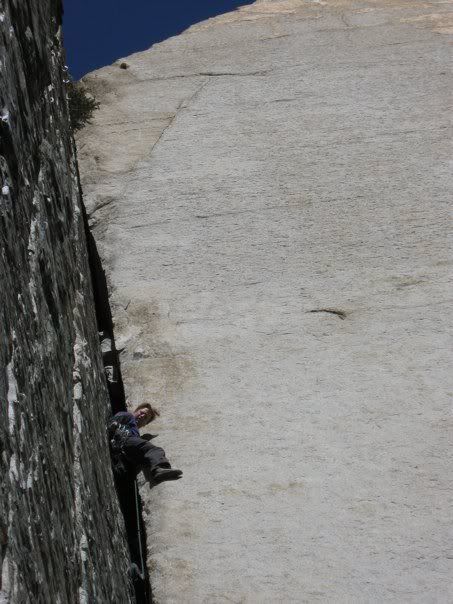 Court Madera's South Buttress on the beautiful rock of San Diego County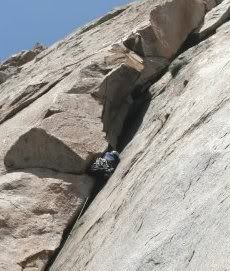 The Dark Star- classic sandbag and bad gear beta- I rolled with one piece so small it wasn't worth a camel turd and one piece so big that it would only clank, clank, clank when I tried to fit it in the crack.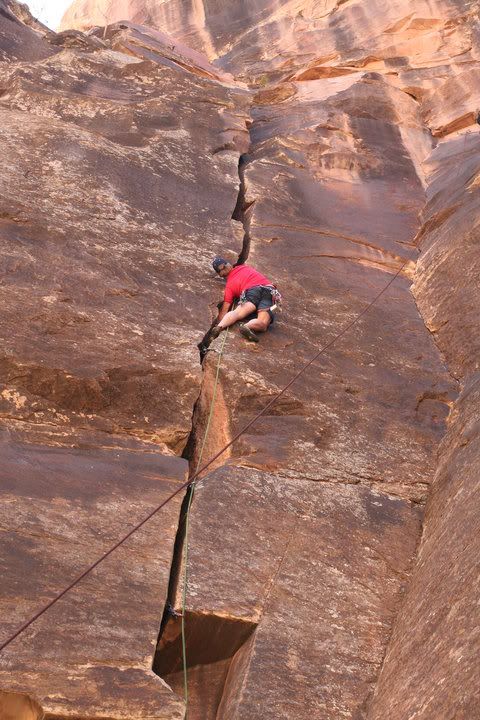 SQUAMISH
So many beautiful routes in Squamish
This is a 15 pitch 5.11 that MH2 and I did.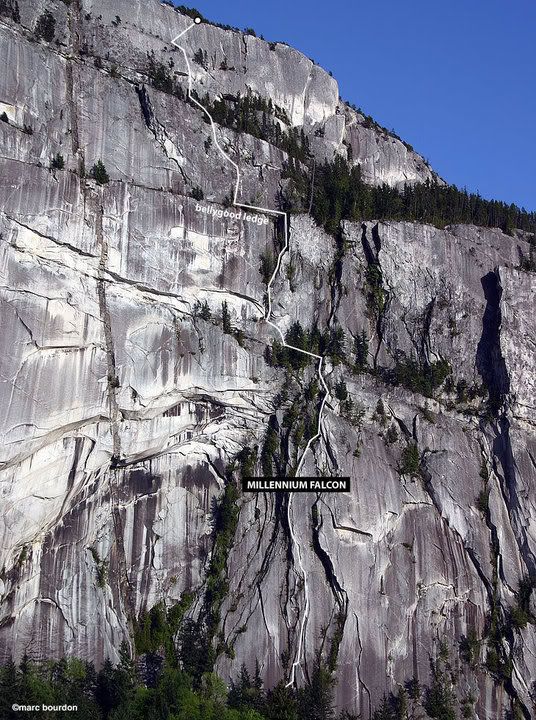 Climbing with the kids and my best friend in Squamish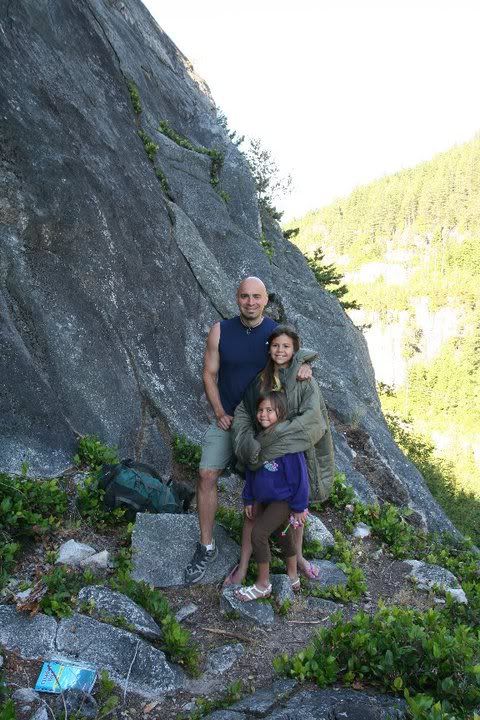 THE VALHALAS
My brothers wedding in the Selkirks was a chance to explore the rarely seen Valhalas
Blood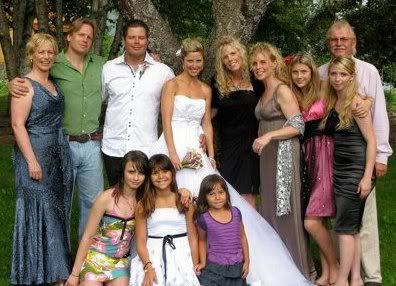 The Valhalas - Bugaboos 60 years ago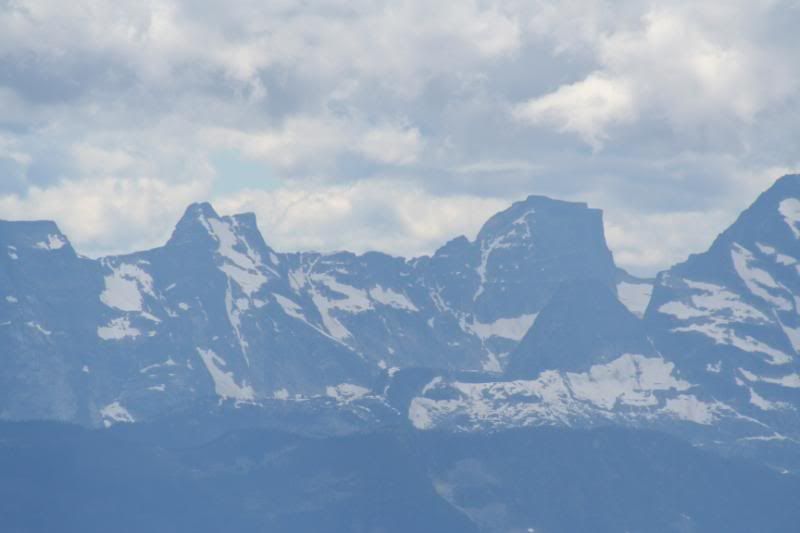 Jenny cranking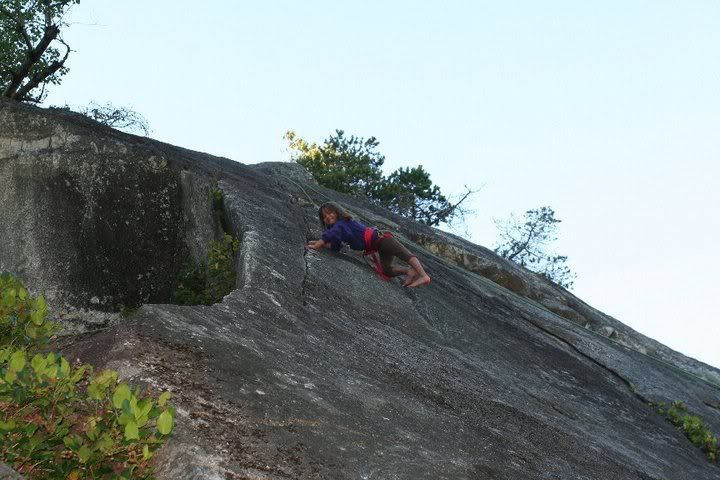 Classic crystal clean Canadian river with a hot springs right beside.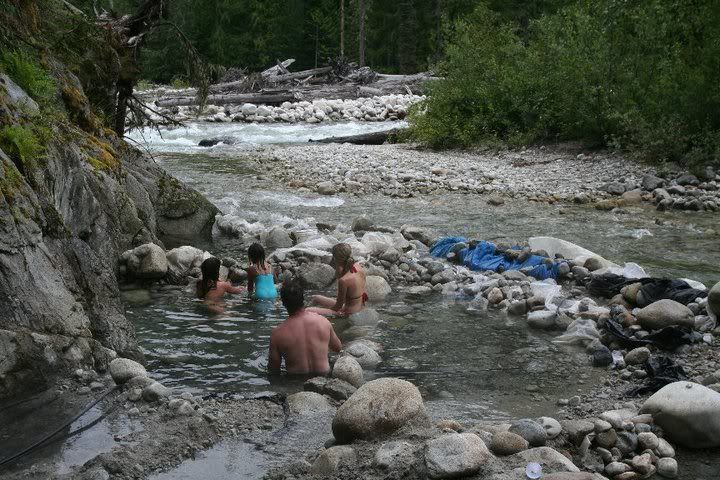 Old school hairy, before he shaved, Cosmic welcomes me to New Jack city.
Ended up climbing here many days. Cosmic is a great man and a fun partner and we had many fine days of climbing this year.
Many good times in the dirt at New Jack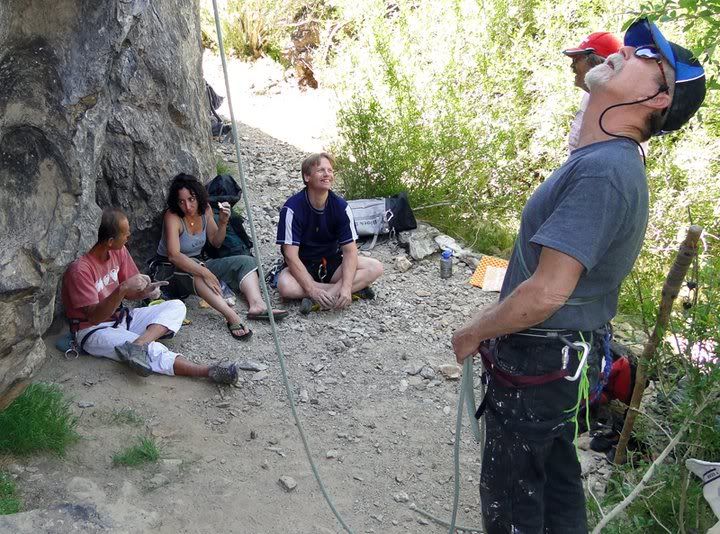 PATRICK'S POINT- NOR CAL COAST
Soloing something shitty but nice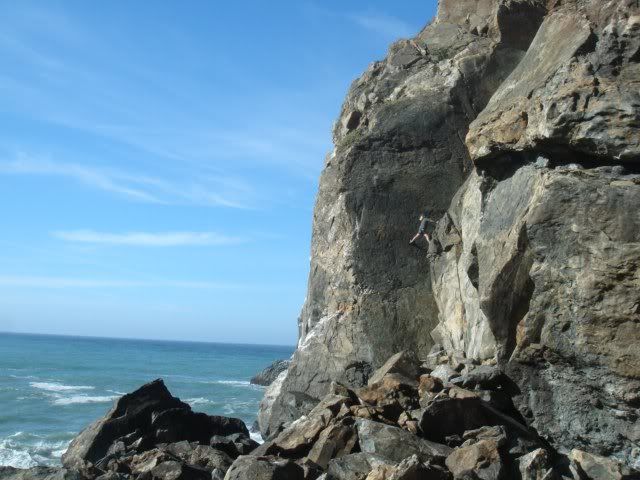 The crack that jumps out at you when you see Wedding Rock.
I don't think this gets climbed much- they call it 5.7 but it has a ridiculously hard layback move because the one opposition smear is now a stick of butter.
It is a much harder move than the 5.10 right next door and I had to farm plants, ants, and pants out of that crack.
Have to represent the Nor Cal Limestone.
Doing laps on something up by Redding.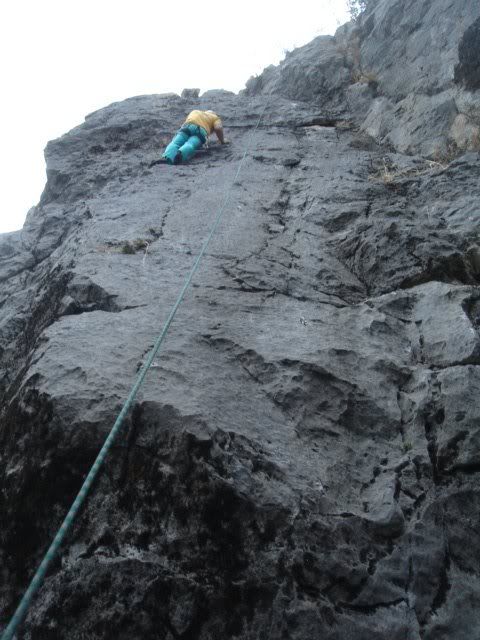 TRULY RANDOM PICS
This is the Biltmore house in Ashland, NC
It was made for climbing.
The kids and I were escorted off the property - we've been kicked out of better places...pffft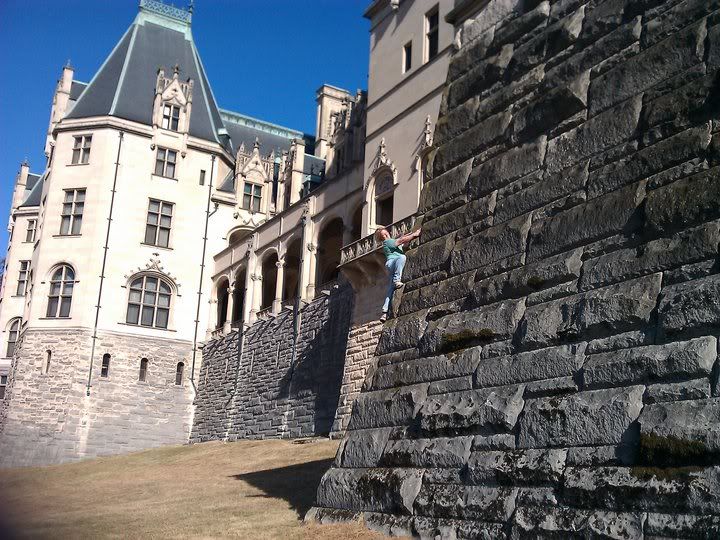 Probably the first, the only and the last boulder problem in Haiti
It is even worse than it looks; I pulled out a cobbled piece of Hatian and almost got the chop.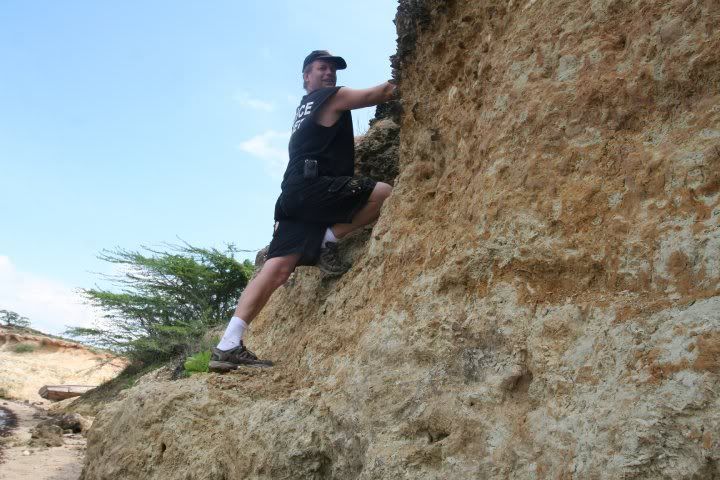 Jenny returning to her roots, and after cranking some 5.7 to gain the summit, is a princess of the Mayan world again.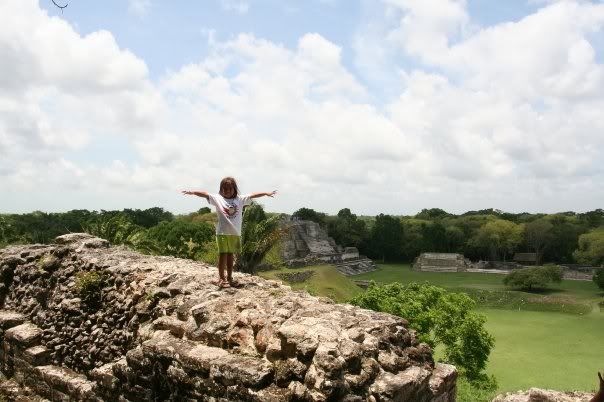 Megan climbing with the Mayan ghosts in Tikal, Guatemala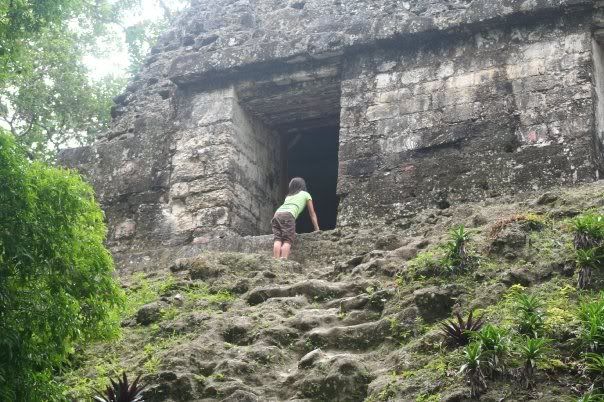 So going climbing is not easy. Here I defend myself against an attack by 5 Amazons as I attempt my climbing escape. Jenny is about to take one for her team. She was up and ready to go seconds later. And a few moments later she takes a back kick to the solarplexes and starts crying like she is still a baby or something...hehe Tougness is worth about double what smarts are in my family.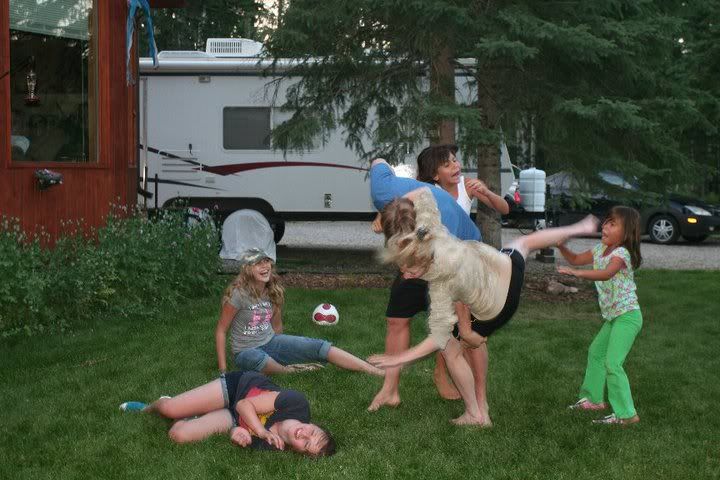 On top of one of the 5 main pyramids in Tikal with Pyramid 2 sticking out of the jungle in behind.
This is probably the most spectacular place I have ever been.
Jenny climbing out of The Blue Hole in Belize.
She hasn't seen the Komodo Dragon that is resting directly above her yet. It helped her jump a little faster though - Oh did we laugh!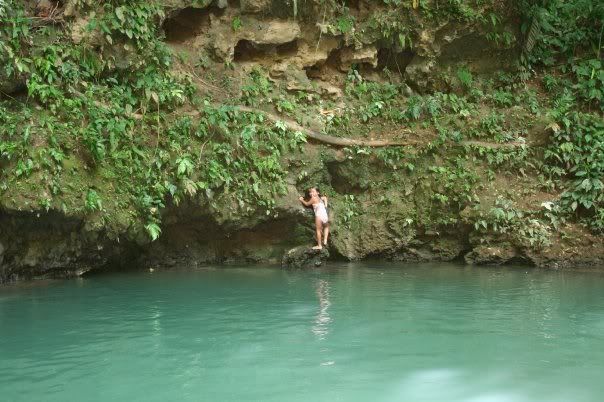 Climbing and swimming a mile underground in the sick Crystal Maiden Cave in Belize.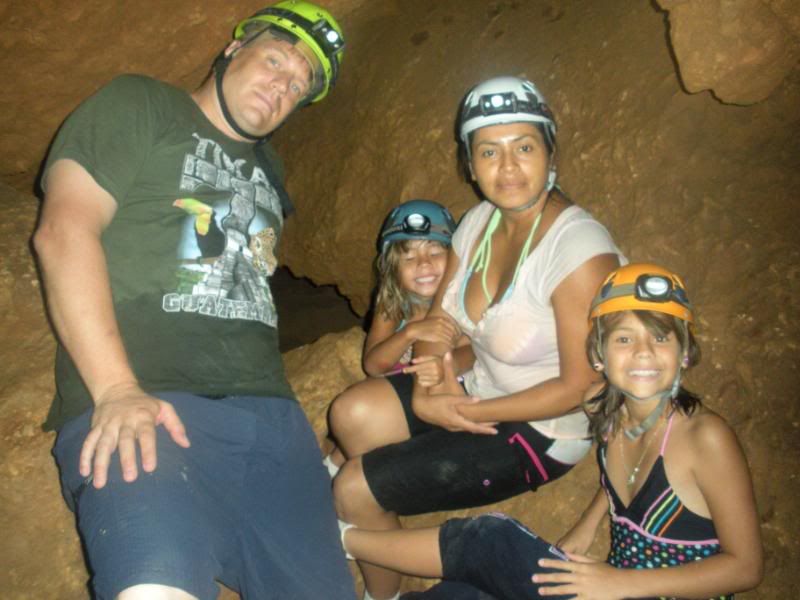 I feel bad cause there are plenty of folks and climbing I didn't get a chance to represent.
Thanks to Em, Gene, Sonya, Skip, Blitzo, James, Anders, Mike, Nancy, locker,ekat, Dante, Laura,happy girl, dudes in Canada, Andy, Amy, Ammii, all the Sushi Festerers,hehe, and the Gordo Festerers, the entire Arizona crew, and Samantha and the south east crew, and a bunch more folks I am forgetting, for climbing with me this last year- heh man, I really appreciate it. I luv to climb.
And that Rave climbing party the night before the Flanderfest- zowzee!
And Mark Miller of course for good times in Tahoe even if it was to cold to climb rocks.
Mr E and Radical representing for the ultimate bad ass.
A great climber and a strong mind- my hero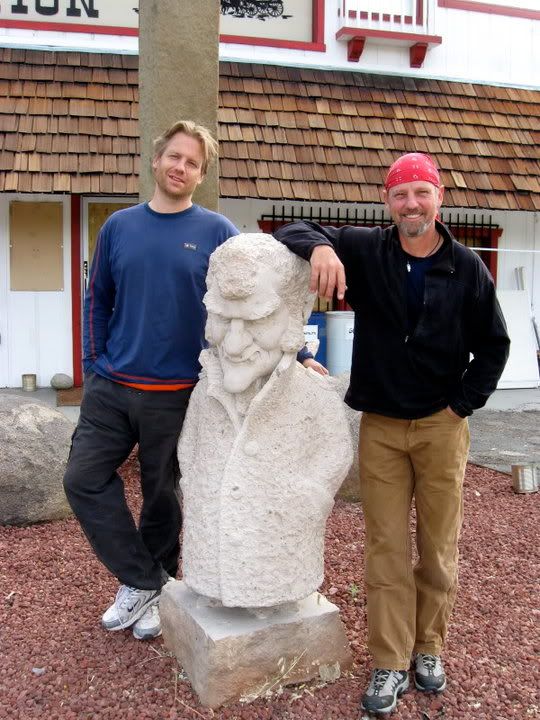 BATZO BITCHES