Sorry, we can't compete with all of LEB's stimulating conversation, but at least we went climbing!
(It still amazes me that folks keep shouting at her to get lost, but we still give her 200+ posts no matter what inane topic she puts up. Meanwhile the climbing threads continue to "fall" after 20 posts, but that's another thread.) Anyway.....
Jeremy has been threatening to take me to his old stomping grounds outside Socorro for quite awhile. We were scheduled for sunshine and warmth. So Sunday it was finally on!
Started Sweet Sunday Sunrise:
Beautiful rolling hills out there:
Jeremy knew where the sun was going to be at all times of day: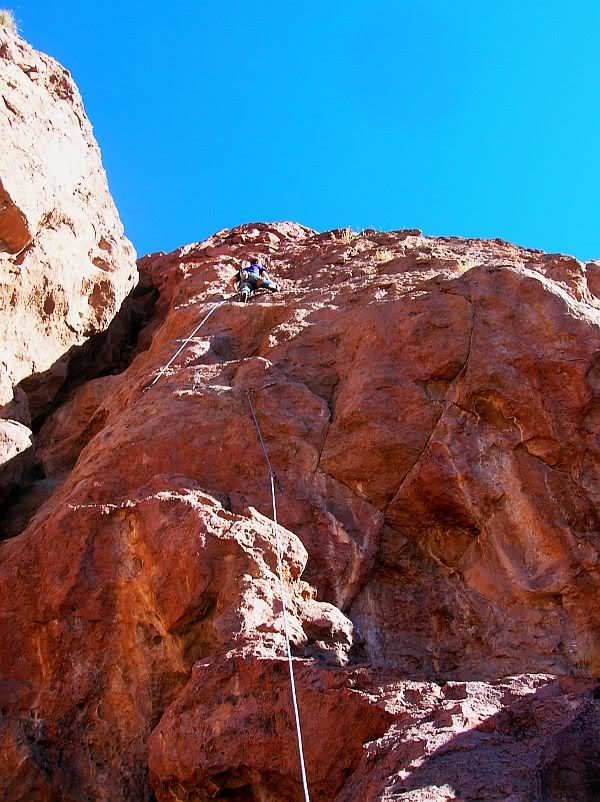 As usual he had a thrashing in mind. (seven pitches, I think 4 of them were 5.10) No big deal for some of you stud muffins, but for fatty-eat-too-much-for-the-holidays-ain't-been-out-since-Nov-Old-Dad-It-Was-Plenty!
The rock out there is quite good in a lot of places. Better than it looks, trust me!!
Here's me doing the same pitch with the alternate start:
One of the funniest things that happened was that there was a friendly guy near us who was showing some folks the ropes, introduced himself as Mark, and then says "I've met you somewhere". I was kind of put back, because I still don't know a bunch of people around here. Then he says "You introduced the Pat Ament film". I said yes I had, and then he says "That would make you Survival from Supertopo". He said he and his pals were long-time-lurkers....NO SHIZZ!! I about fell over, never having been pegged from ST before.
Here's Mark, the fellow that made me almost famous for about a minute!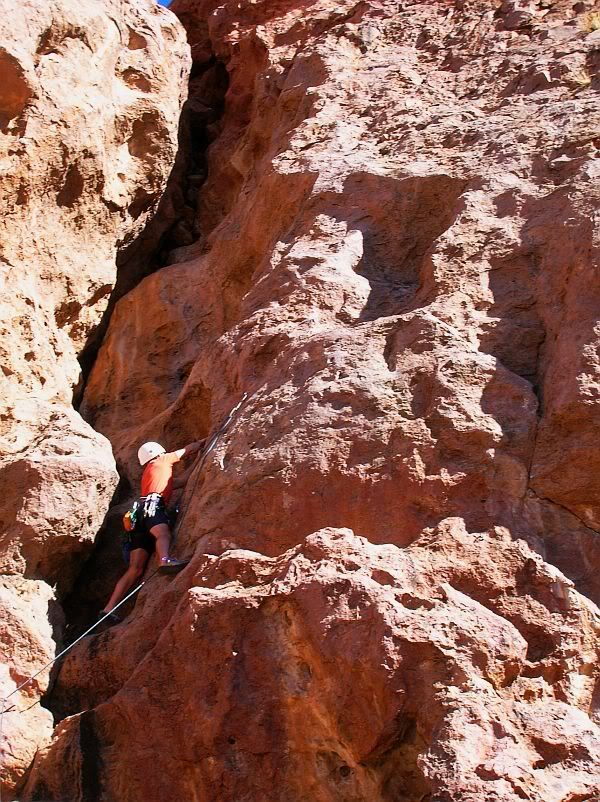 Here he is again, doing the route that J and I had just done. Hi Mark!
Here's Jeremy on the next route. Very tricky in a couple spots with only two bolts.
Making use of the Hanta rest hueco between crux's!!
Jeremy liked my desert boots...He said "Now TRY to look cool."
Our next destination: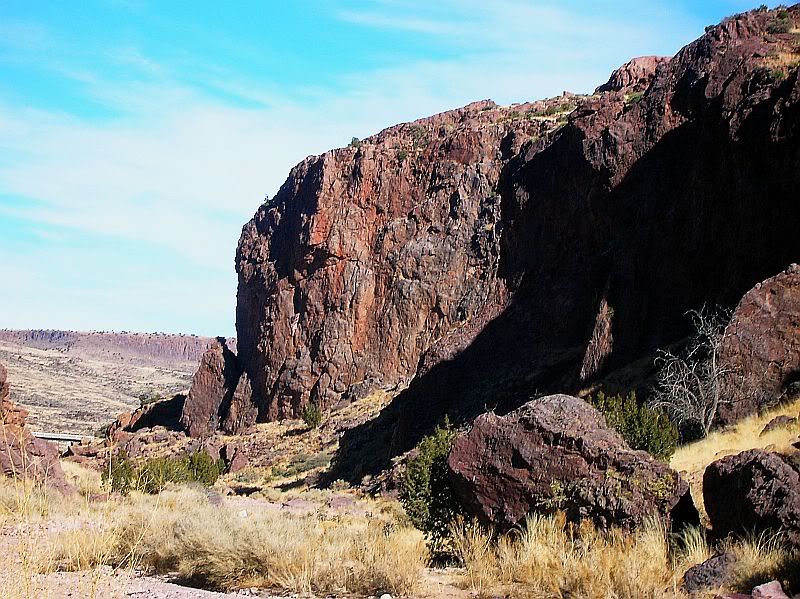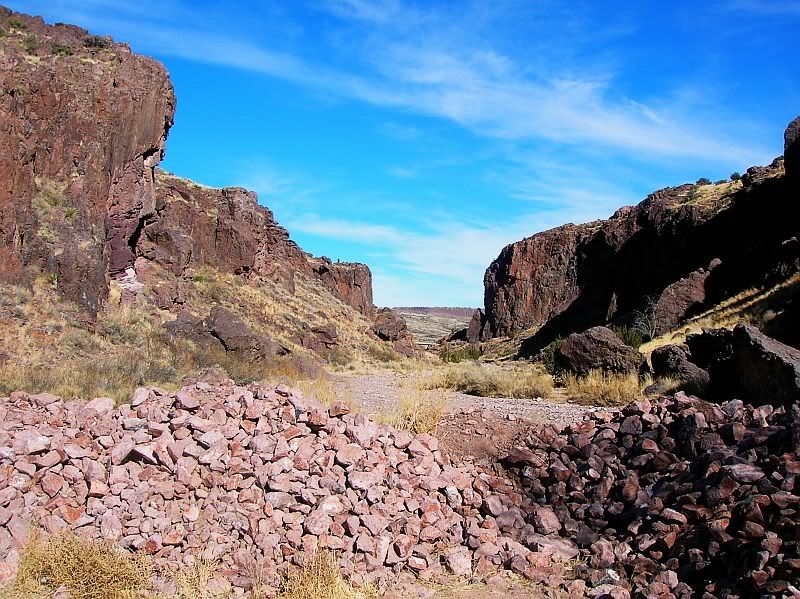 It really is a pretty bitchin' place.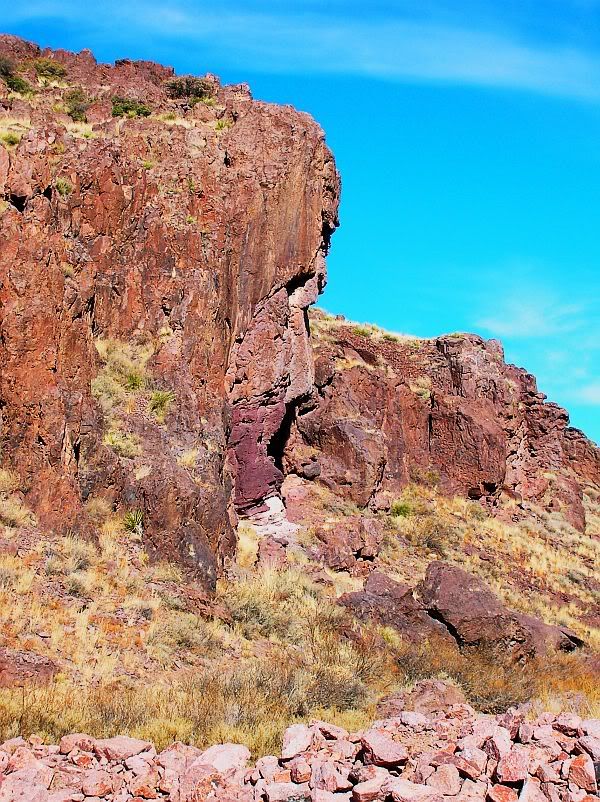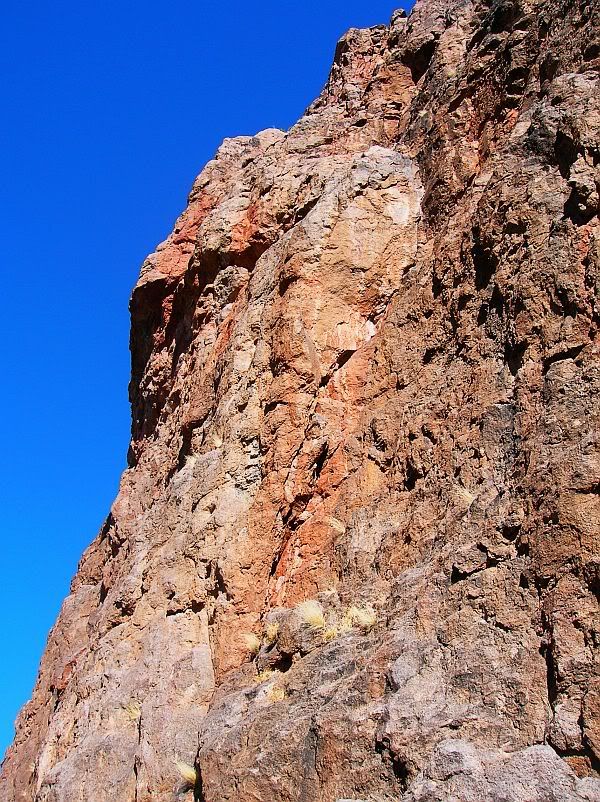 Must do an errand or two, I'll add a couple more routes later!