In true traditional fashion, we made our annual family pilgrimage to Tuolumne Meadows for relaxation, fun with friends, exploring, climbing, sleeping in, campfire tales, lazy days at Tenaya, and moments of special realization so easily had there.
Instead of our usual I-5 drudgery, we took 101 all the way to Eureka and through Redwood National Park
But the main goal was to make camp at a good site and wander over to Soda Springs for a good long drink or those fine waters
This is the center of the universe , if anyone has ever wondered
The gathering for the evening sunset across from the TM store was pretty amazing. Almost like a daily group prayer or something
My brother joined us this year, and so the tradition grows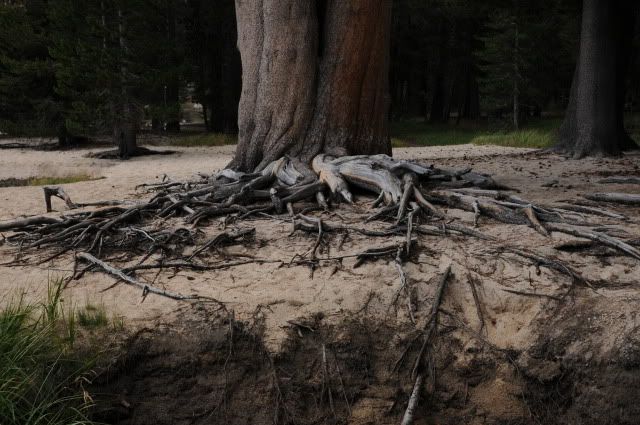 The trees at Lake Tenaya have the most interesting roots. I actually took pictures of most of them as sort of a record and photo study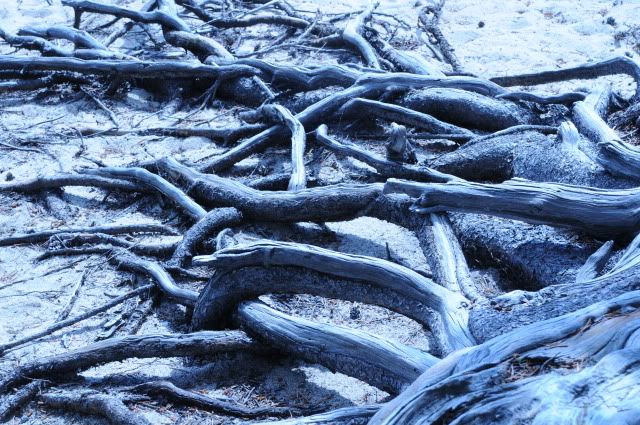 I have pictures my folks took of me and memories at Tenaya from 1962, so I can say I have roots here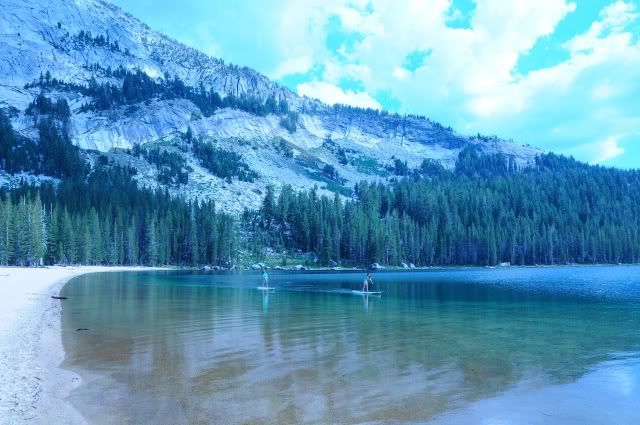 Lake Tenaya was our near-daily place to go at the end of each day. Thunder, lightning on the peaks and gentle sprinkling chased off the wary, so the beach was deserted and a surreal aura along with near silence set in.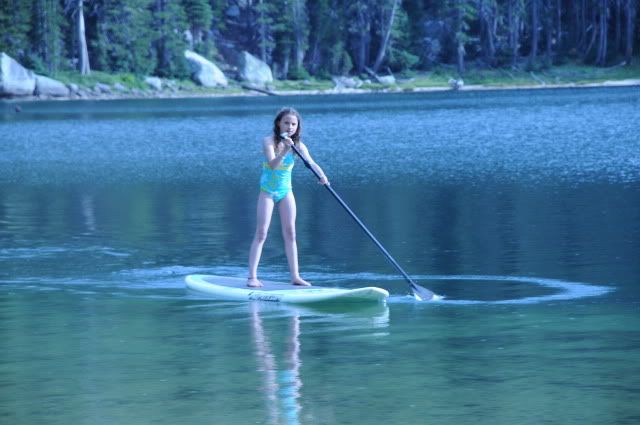 To spend the better part of a whole day here doing nothing noteworthy is a really good use of one's time, we think.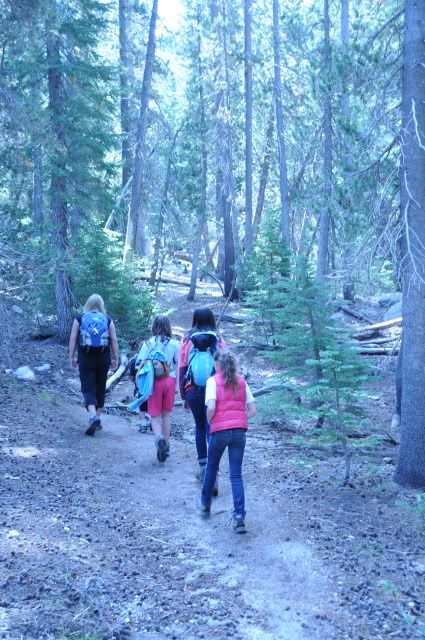 This hike I somehow never remember taking before.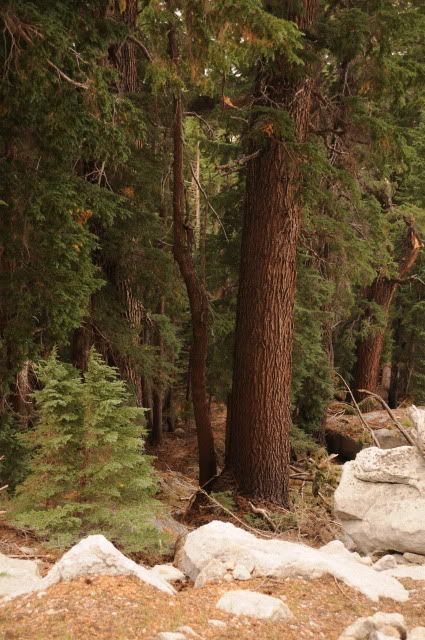 This hemlock forest was the most beautiful I have ever recall visiting
One we settled in for the top roping for the kids and a stepped back to view the place we were, I realized that I have dreamed of this place many, many times. This place is Food for Dreams.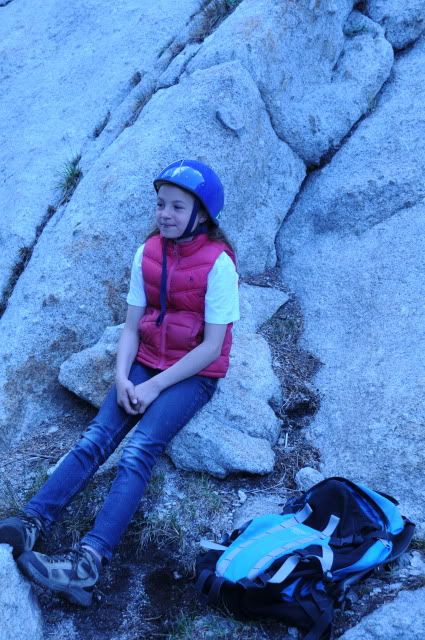 "is it my turn yet?"
Upward
Determined
Up there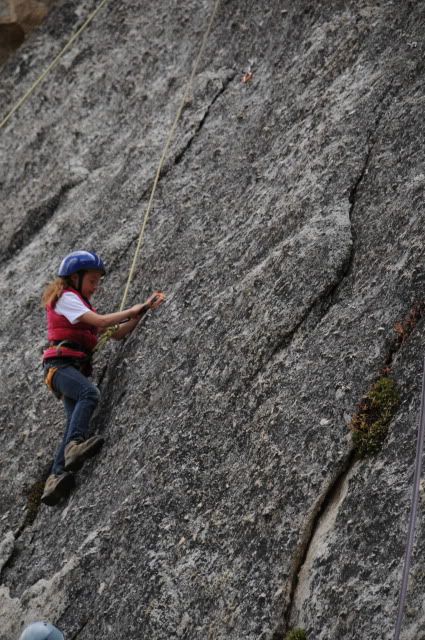 "What am I suppose to do with this?"
Pretty steep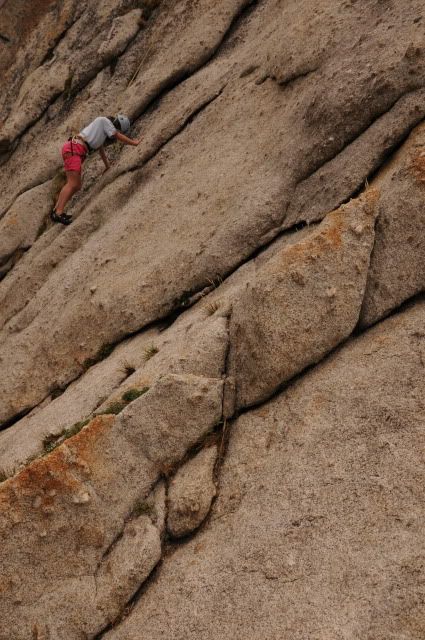 "what are we doing up here?"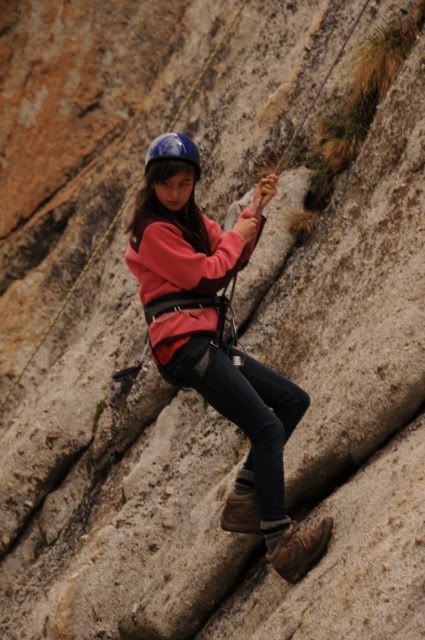 This is an embarrassing and forlorn example of what can happen with age and no conditioning. A straightforward and solid 5.8 turned into a gripped epic. At least I tried and enjoyed it.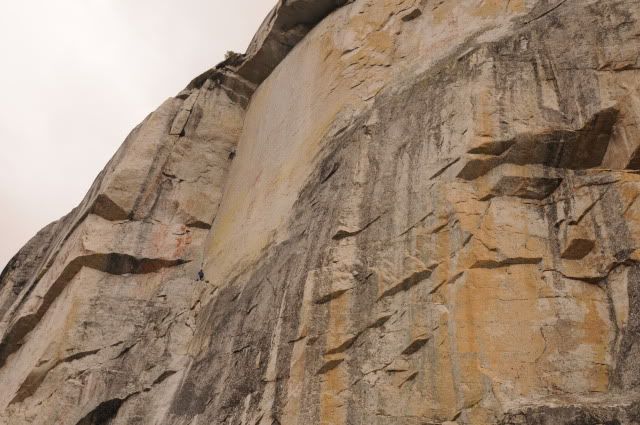 Others nearby didn't have the same problem I had. . . . .
We really liked the hemlock forest before the rain
Tuolumne domes are a magical place.
"Camp Runner"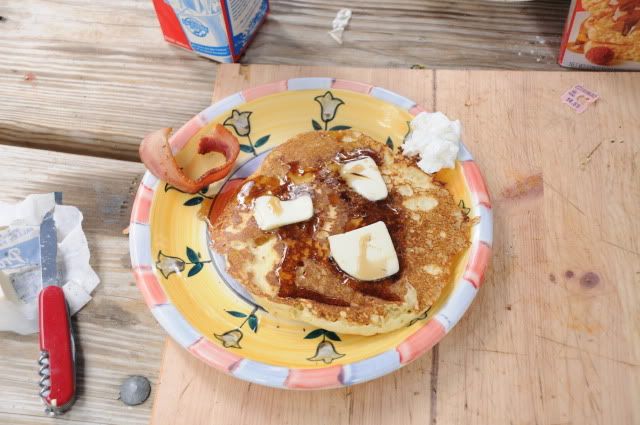 Pancakes with bacon and whipped cream
Saddle-up!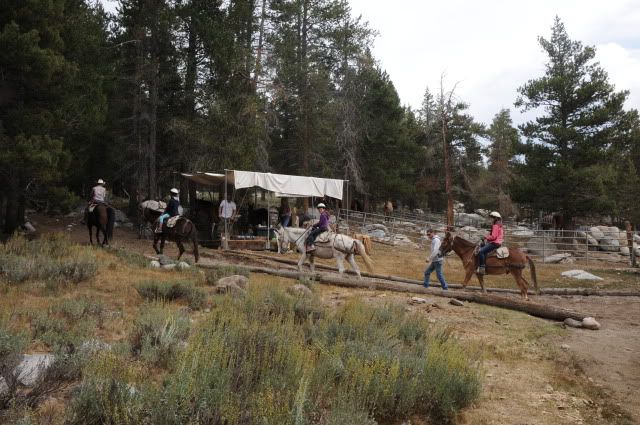 We lucked out – no one showed up but us for the ride!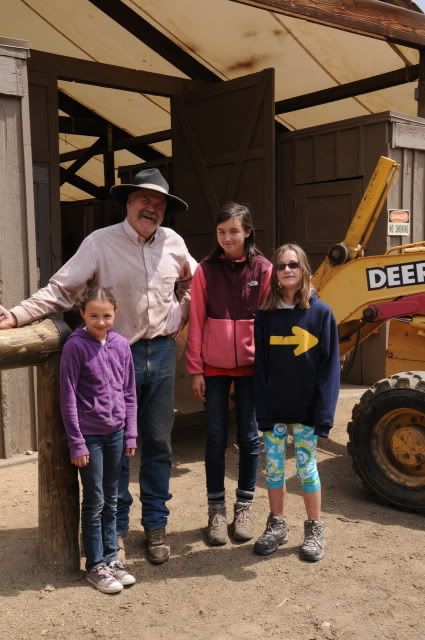 A highlight of our trip was seeing old friends. Somehow time stands still in Yosemite,
Cowboy stew back at camp after a long day on the trail
And then a friendly visit from Ranger Koegler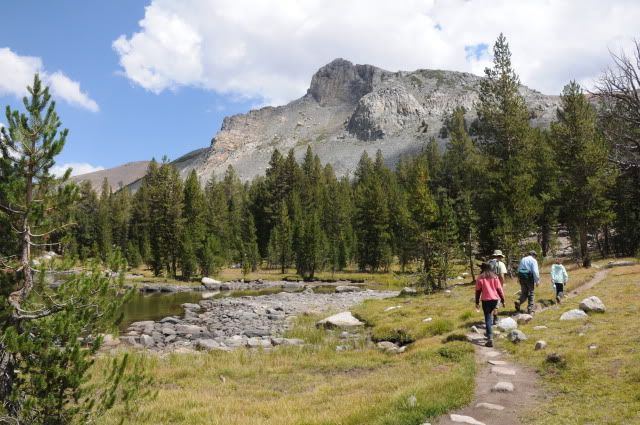 Checkin out Dana Gardens
Hangin with my brother and my best friend at Dana Gardens for a picnic.
We proclaimed this spot "Yodelworthy."
The forest around Lake Tenaya is pretty darn cool, but rarely do I take note.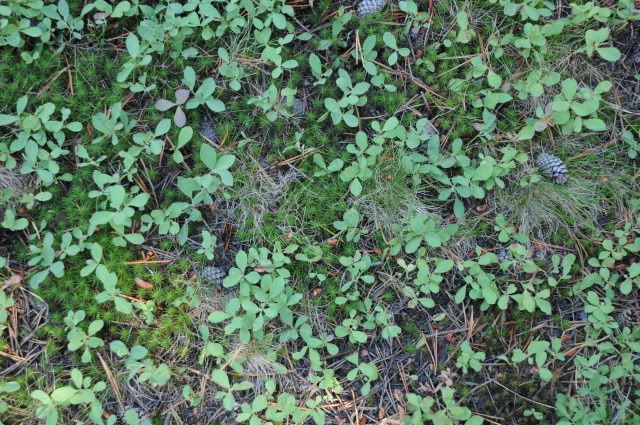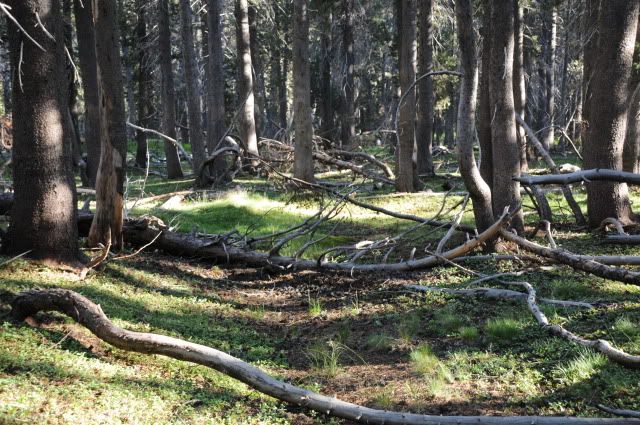 Sitting down for a final TM Campground Dinner on Night 7.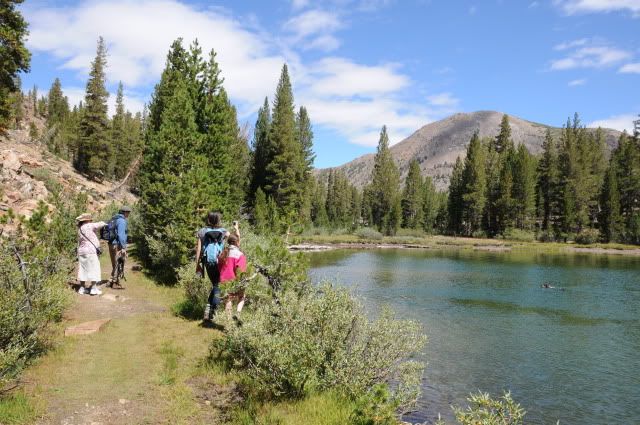 A "last day" hike to awesome Bennettville.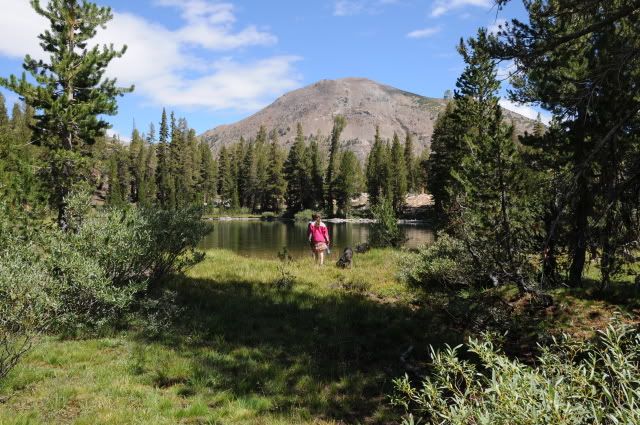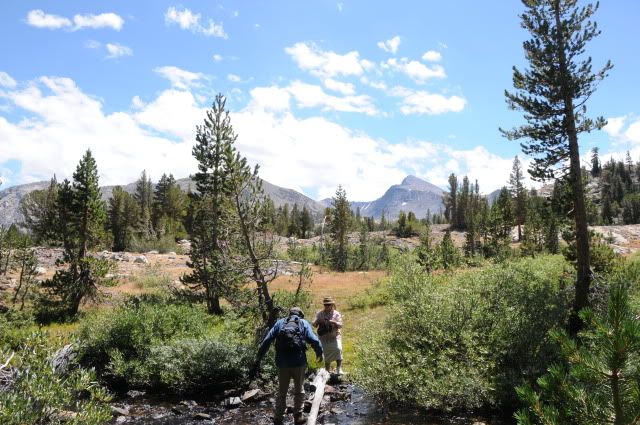 There's something very special about the creek crossing at Bennetville. Can't quite say what it is; a very special place with that great smell and creek-songs of high country meadows. Always with loved ones.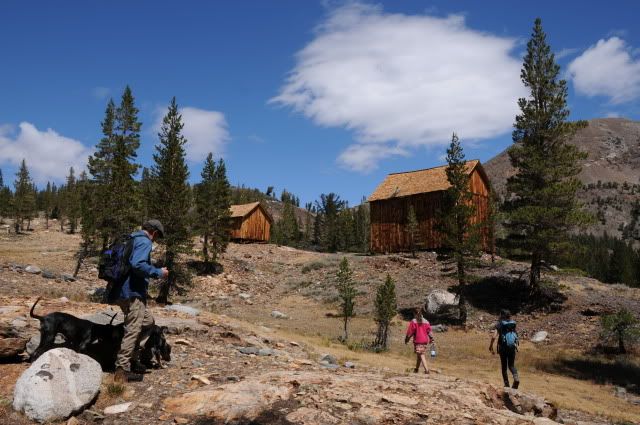 Farewell, Tuolumne! We'll see you next year!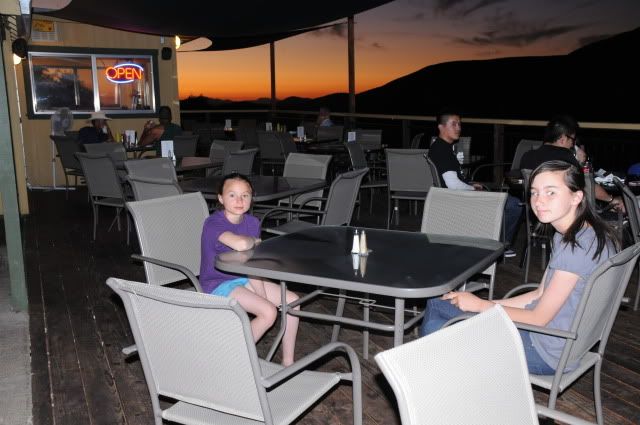 We just barely made it to Priest Station Café two minutes before closing and just in time for the last of the day's incredible sunset. Food and service, and whole place was totally first rate. We'll definitely be coming back here.
Onward home to Olympia always includes a stopover at Timid Top Rope and Nita's in Chico, with a dip in the pool. Chico, Timid Top Rope and Nita are quite honestly the highlight of the trip for my daughters. Endless thanks!
And, we were serenaded by Timid Top Rope playing a really special adaptation of "You Sexy Thing. " He needs to play it at this year's Facelift, I say.
http://www.youtube.com/watch?v=E3fX2_bxEkg